Explore all ASPECTS OF CUSTOMER ENGAGEMENT
Explore the role of human experience and technology as CX becomes increasingly driven by holistic, predictive and precise data solutions, and examining how data and analytics are integral to the CX programmes of the future.
Hear from top-level speakers from world-class brands as they draw upon real-life case studies to showcase the latest innovations in the CX world, sharing valuable, take home, implementable ideas and strategies to enhance customer engagement. Join us live at the Westminster Park Plaza on the 15th November 2022 to become more attuned to your customers and deliver the service they expect in this ever-more digital world of human engagement.
Key facts
4 x Stages
100+ presentations
ONE-DAY EVENT
roundtable sessions
CASE STUDY PRESENTATIONS
1-2-1 MEETINGS
What to expect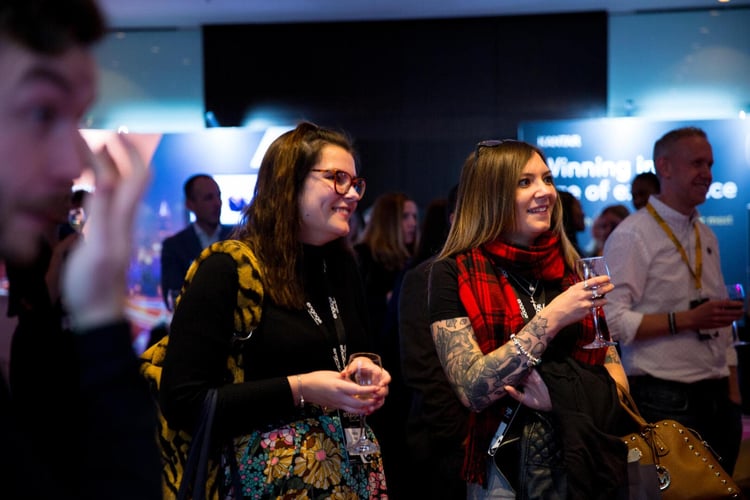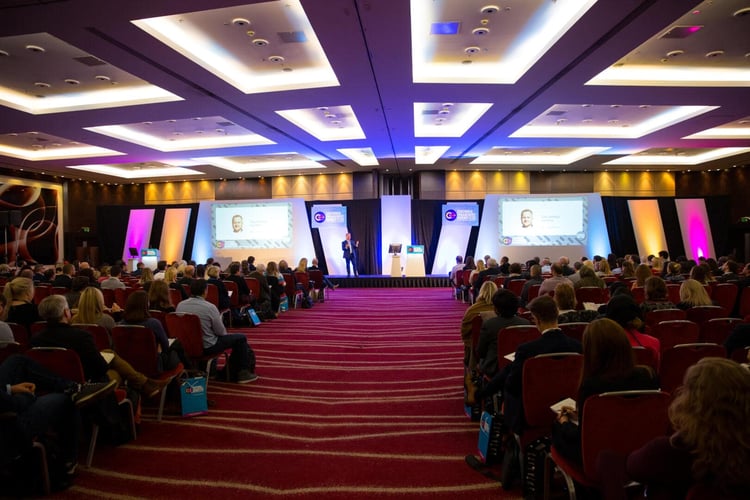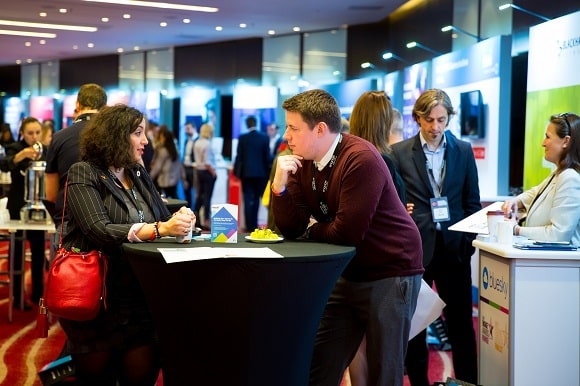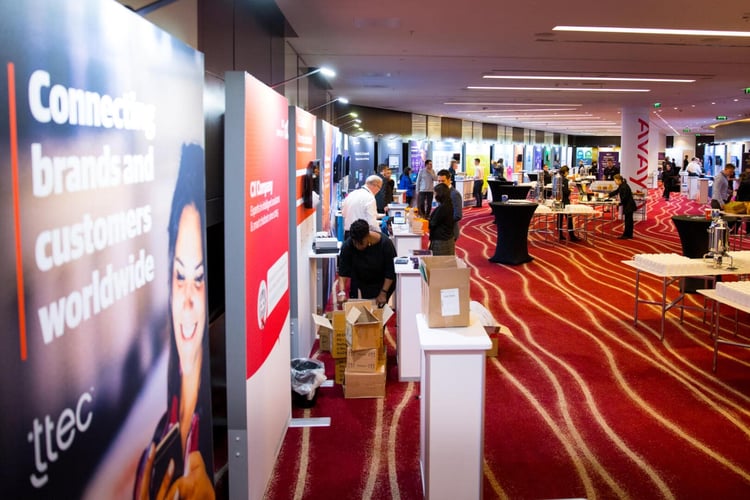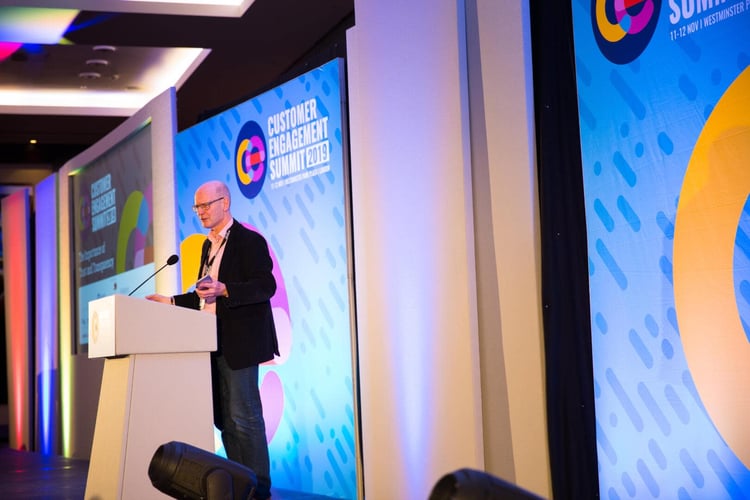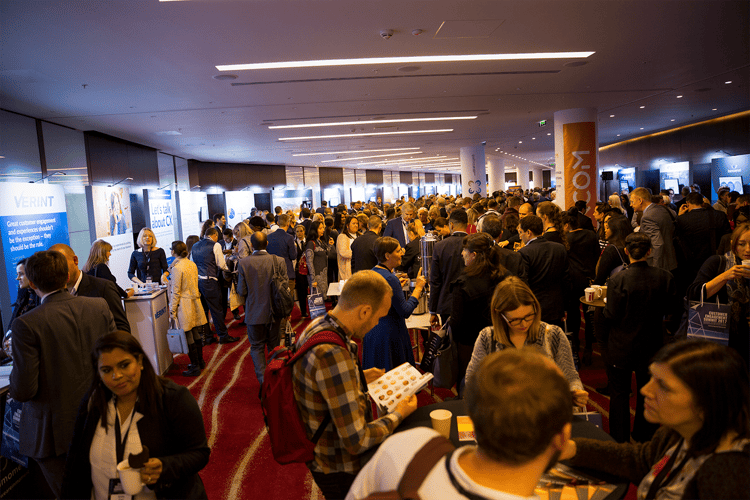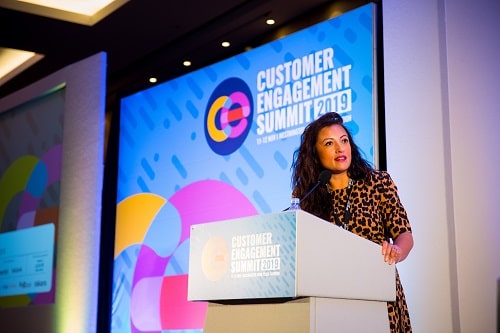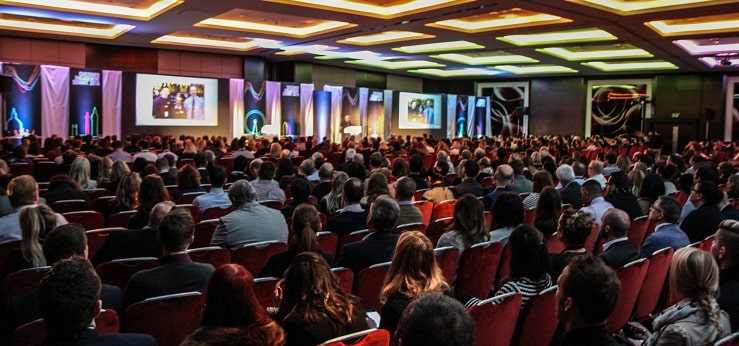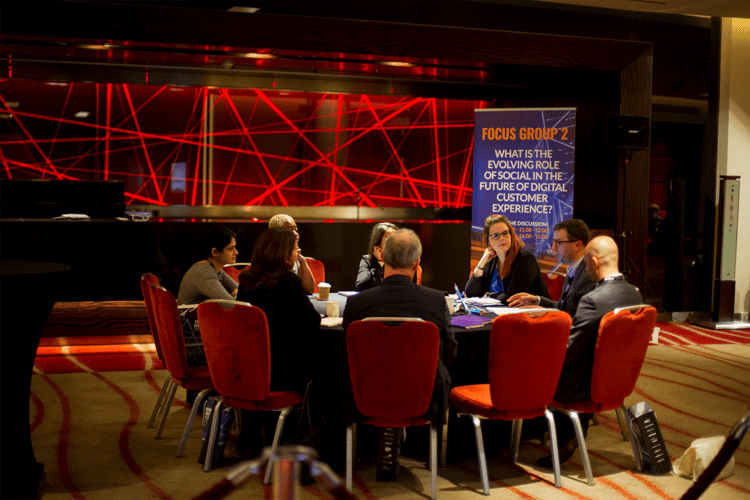 Customer Engagement Transformation

With the digital revolution in full swing, organisations must consider their customers' needs to meet changing expectations. Customer demands are increasing rapidly, and the technology available to improve customer experience is advancing inexorably.
Innovation in the Contact Centre

Contact centres are ideally placed to become the beating heart of an organisation. With the contact centre space providing a significant, growing opportunity for customer experience, these touchpoints provide a powerful tool to transform the success of a brand in today's digital world.
The Evolution of CX Service Design

Service design is a hot topic picking up where the customer journey left off. Service by design is an increasing imperative in an age where digitally-savvy consumers have increasingly higher expectations of their service providers and expect a seamless experience every time.
CX Strategies for the Customer Journey

Customer behaviour and expectations are changing at a dramatic and accelerating pace. Organisations must keep up with their customers' journey, or they will lose them. To do this, they must develop innovative strategies that keep abreast and indeed ahead of customer demands.
Internal Communications

The workplace is changing, and the way we communicate with our people as they gain access to new technologies must also change fundamentally. As organisations grapple with these challenges, internal communications take centre stage in the quest for higher levels of engagement.
Artificial Intelligence and Robotics

The burgeoning new technologies surrounding the world of AI and Robotics present many opportunities as organisations grapple with the challenges presented in improving relationships with both their customers and their employees.
Training, Learning and Development

With the relationships between our people and our customers becoming ever more critical, the development of our employees through training and career development is of paramount importance. Diversification and inclusivity are key areas where improvements are being applied.
Combining CX Strategy with Culture

The culture within an organisation clearly has a direct impact on the experience that it delivers to its customers. Culture really does eat strategy for breakfast, and unless the culture is people-focused, then the cx strategy will not deliver on its promise.
Customer and Employee Engagement

The correlation between highly engaged employees and customers who are similarly engaged is irrefutable. Study after study has proven a clear path from engaged employees to engaged customers to improved performance and profitability.
Innovative and Disruptive Strategies in CX

This stream explores how listening to and implementing what your customers want, as well as personalising each touchpoint with your organisation, you can form a winning strategy that will ultimately allow you to gain a competitive advantage.
Linking Voice of the Employee and Voice of the Customer

The ever-closing links being forged between the Voice of the Customer and the Voice of the Employee are a major industry trend. Strategies evolving around VOC and VOE are some of the most dynamic in the customer and employee engagement space.
Customer Engagement in Retail

This stream will demonstrate how leading retailers are deploying winning customer engagement strategies designed to engender consumer loyalty and greater wallet share in a hugely competitive and disruptive marketplace.
Engaging with the Digital Customer Across the Enterprise

The days of the silo mentality and the service and experience that too often goes with it are well and truly being consigned to the dustbin of history. In the digital age, every part of an organisation needs to be joined up with the customer at the heart of its thinking as it delivers on the cx.
Evolution of VOE Across the Enterprise

Employees are playing an increasingly important strategic role in developing organisations' services and products across channels, and the Voice of the Employee is critical to the development of employee engagement strategies. These are business-critical issues.
CX Marketing

Research shows that the marketing function plays an increasingly important role in the CX as advances in technology enable greater customer understanding and insight, allowing organisations to tailor their strategies to ever more demanding and proactive customers.
The Future of CX

The world of customer engagement and experience is evolving and evolving rapidly. The pace of change continues to accelerate. Delivery of the service and the experience is increasingly the responsibility of marketing, customer service and HR working in tandem.
Evolution of VOC Across the Enterprise

Customers are playing an increasingly important strategic role in developing organisations' services and products across channels, and the Voice of the Customer is critical to the development of customer engagement strategies. These are business-critical issues.
Customer Engagement in Financial Services

The financial services sector is gradually bouncing back from the huge loss of customer trust. However, there is still much to be done as financial services organisations need to do more to win back that trust from increasingly technically savvy and often wary customers.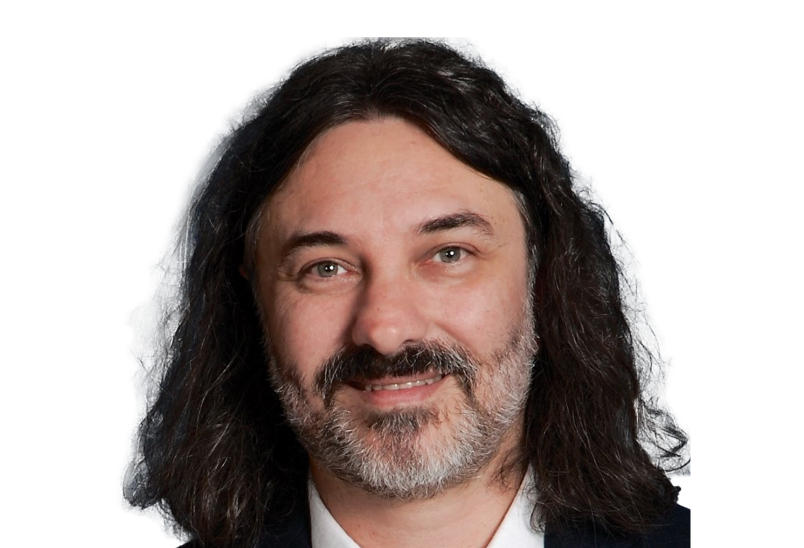 Daniel Mendez Costabel
Microsoft
Director, Innovation & Incubation For Delivery Partners
Enthusiastic Explorer of Relationship Management, Innovation, and Customer Service ideas and practices. Experienced Customer Service and Support professional focused on orchestration of Teams and Partners to deliver Customers' Experiences and Business Results at global level. Emphasis on Innovation, Design, Implementation, and Management of regional and global Teams and Operations to drive Customer Relationship Management strategies.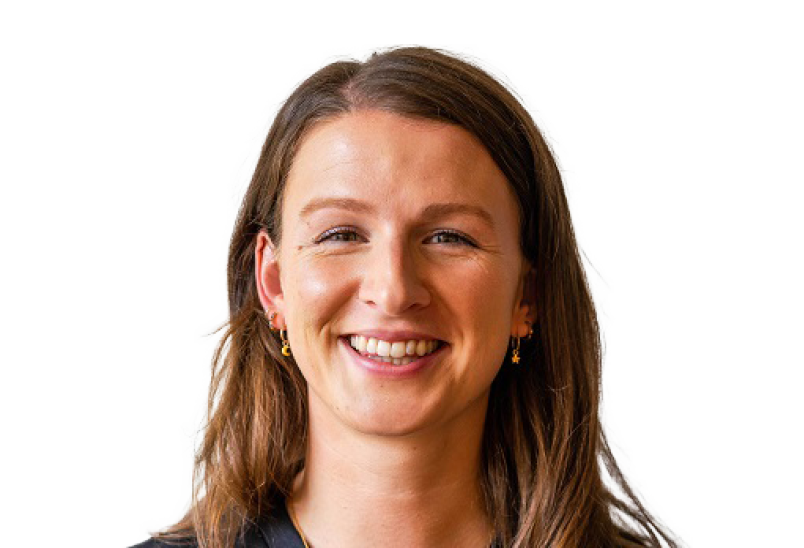 Jessica Percival
Twitter UK
Research Analyst
Jessica Percival is the Research Analyst at Twitter UK. She has worked there for the last 4 years.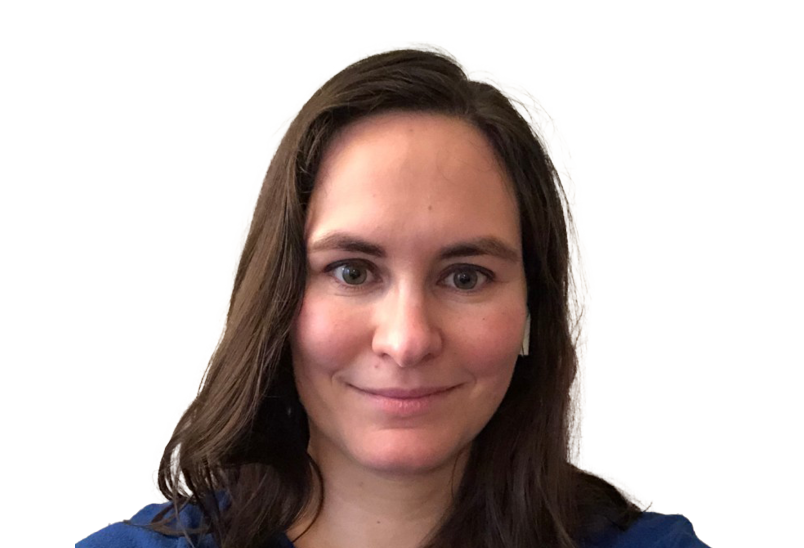 Becky Nadis
LinkedIn
Director of Customer Experience
Former at Bain and NewsCorp, MBA from HBS. Focused on media, information and marketing services sectors, with deep experience in strategy and execution.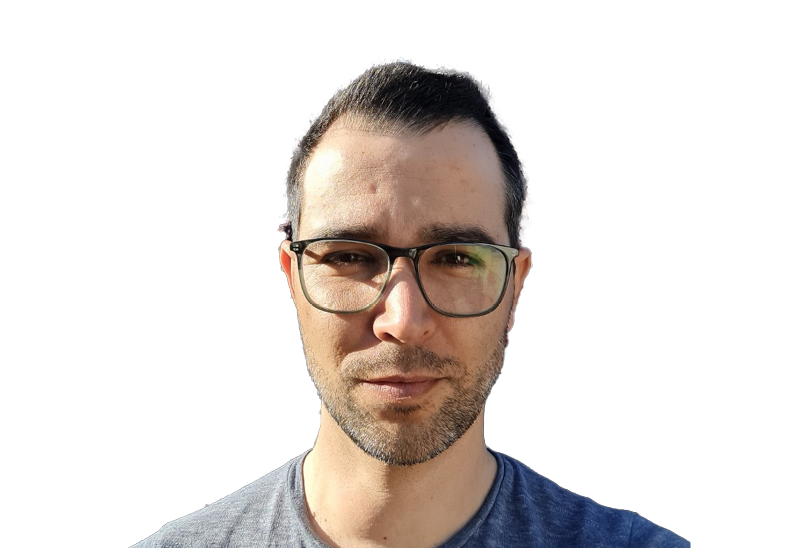 Sergio Martin
IKEA
Global Remote Resolutions Manager
Proud member of the IKEA family, starting back in my college days as a part time co-worker in one of the stores in the south of Spain. Now working at our headquarters in Malmo, lucky to have grown over many years together with the company. I am passionate about Customer Journey Design as well as working with our network of 30+ countries to maximize their performance. Currently I lead the Customer Care area for all remote customer needs after the purchase, where we focus on creating great experiences for our customers and co-workers during moments of truth. Big fan of this often overlooked business area that holds huge impact on customer trust and loyalty, enabling us to become true "partners for life" by reassuring customers that whatever happens, we have their back.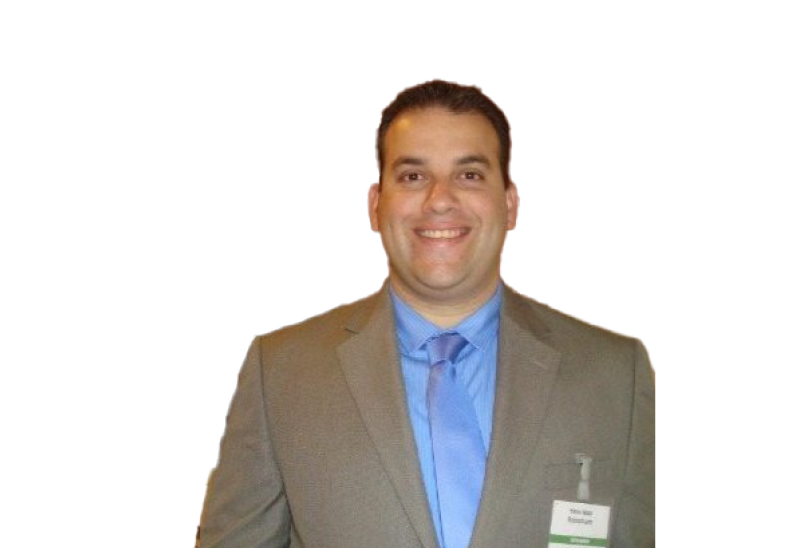 Yaniv Naor
Hugo Boss
Senior Manager of Master Data Management & Digital Transformation Strategist
As a devoted data specialist, Yaniv currently serves as the HUGO BOSS Master Data Management business lead. He is an experienced global enterprise business leader and strategist in Master Data Management and data governance. He has Led various enterprise system integrations in the fields of enterprise data management, governance and solution architecture various industries (pharmaceuticals, A&D (Aerospace and Defence), consulting, fashion, retail) and serves as a thought leader (Subject matter expert) and visionary, with the ability to guide, influence and inspire peak performance, innovation and adoption of data and analytics solutions across the companies' value chain. Yaniv has gained Knowledge and hand on experience in the last 17 years developing and implementing of global enterprise data management systems in the areas of Supply chain, logistics, HR ,ERP & CRM.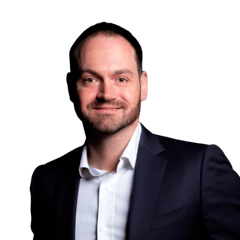 David Farris
EA Sports
Director, Worldwide Customer Experience
David is a global experienced senior dynamic leader focused on maximizing the lifetime value of customers. He is motivated by and focused on delivering customer delight and profitability. His senior experience spans across Europe, North America and Asia. David is very team oriented and takes a highly collaborative and inclusive approach towards achieving goals and objectives. He constantly seeks to learn through critical thinking and always challenges the status quo to drive better results. David thrives in highly innovative, fast-paced results-driven environments.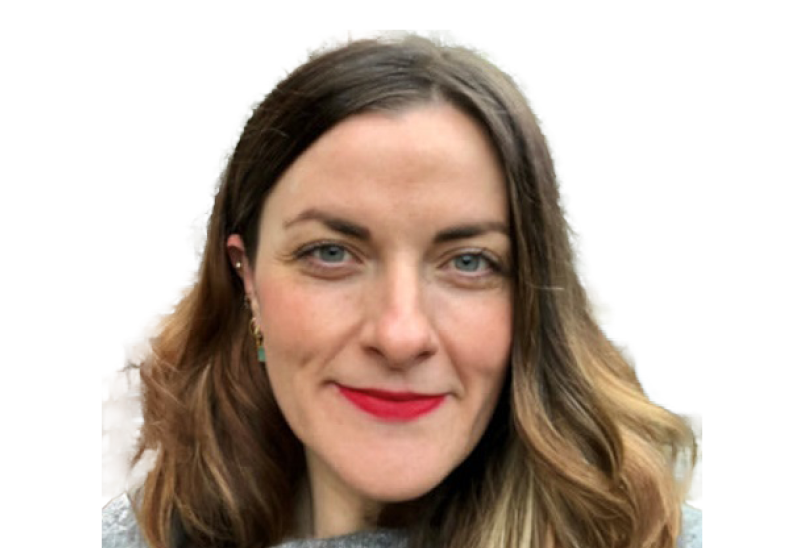 Julie Austin
Bravissimo
Marketing and Digital Director
Experienced Marketing and Digital Director with a demonstrated history of working in the retail and fashion industry. Skilled in Digital transformation, Marketing to people not personas and all aspects of retail e-commerce and marketing. Strong marketing professional with a Masters focused in Retail Leadership.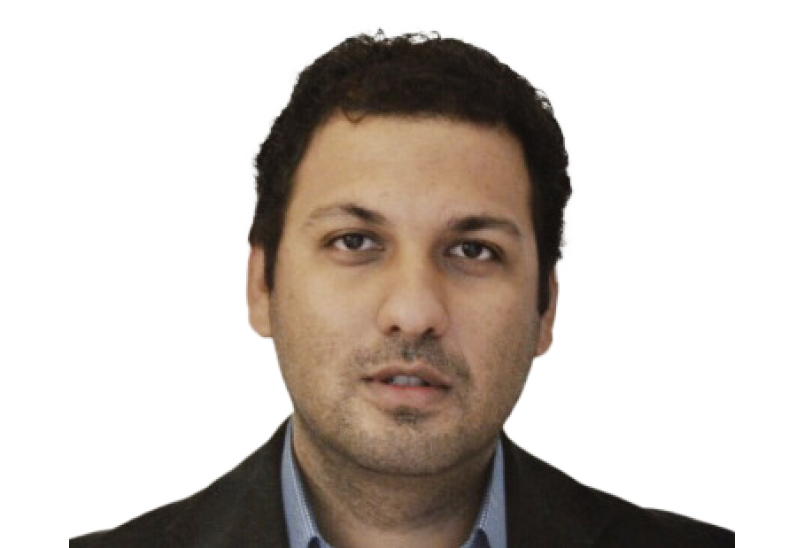 Manas Bhardwaj
Microsoft
Head of Customer Success
Experienced Software Development "Enthusiast", Development Manager, Solution Architect and DevOps advocate with more than 15 years of success in planning, monitoring, delivering on time and with-in budget delivery of complex technology, business and process improvement solutions. Known for building bridges between business, development and operational teams in the organization. Demonstrated attainment in introducing and leading the adoption of standards, best-practices and newer technologies across the entire software development life cycle. Strong operations professional with a Master of Business Administration (M.B.A.) focused in Business Administration and Management, General from Business School Nederland.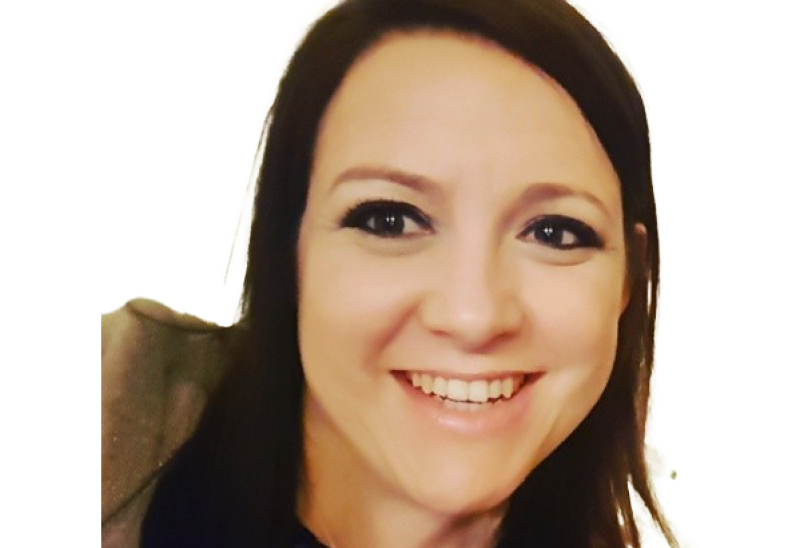 Gemma Colby
Yell
Head of Customer Experience
Gemma joins us as Head of Customer Experience at Yell working towards the mission of connecting consumers and businesses brilliantly. With over 20 years of experience delivering customer focused change across organisations in a variety of industries, namely logistics, housing and digital marketing industries. Gemma is passionate about delivering outstanding customer experiences and continuously improving those experiences through insight and bringing a customer's journey to life. She is at her best when working collaboratively to achieve customer focused outcomes and empowering teams to deliver these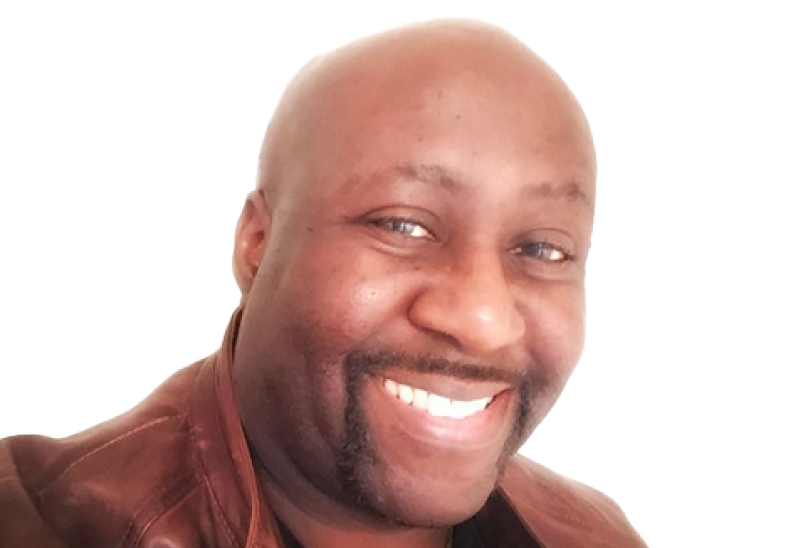 Clive Roach
Signify
Director of Social Media
Clive Roach is the Director of Social Media for Signify (formerly known as Philips Lighting). He is responsible for social media strategy development, success measurement, activation, governance and training within Signify. Clive has been working in the digital marketing area since 1997, and previously held roles in engineering, design and sales going back to 1985. Clive has his own blog, tweets daily on two Twitter accounts, and has a Facebook fan page, three Instagram accounts, Pinterest, and YouTube.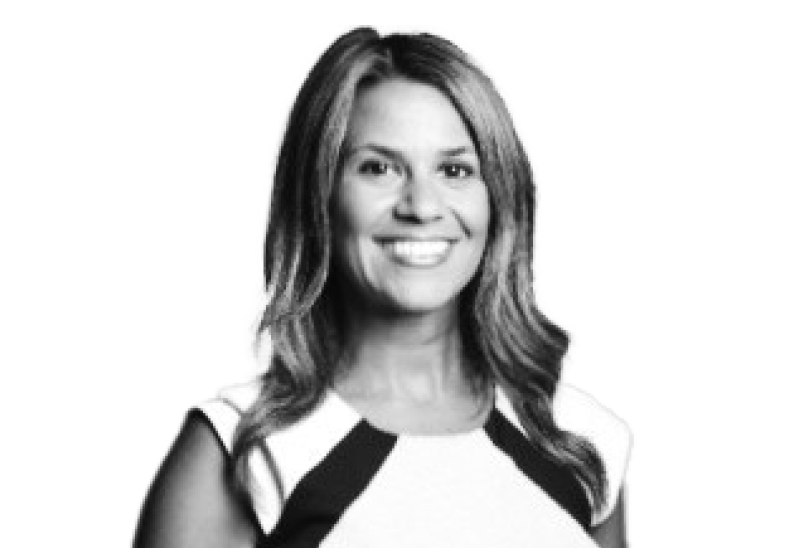 Pamella Barotti
Microsoft UK
Head of Customer Advocacy
Highly energetic, creative and strategic global marketing, communications and advocacy lead with 15+ years of experience in Technology, Financial Services and Fintech. Board Member of the Chartered Institute of Marketing, the world's leading professional marketing body. Guest Lecturer at Birkbeck University of London (Master's Degree). Has strong background in developing and implementing successful marketing and communications strategies and multi-channel programs across local and global markets, which increased brand awareness, improved customer and partner experience and supported multi-million-dollar revenue goals. Has worked for start-ups, medium-sized and global organizations, including Microsoft, AWS, Mastercard and Oracle). Has also run joint initiatives with major partners in Telecom, Technology and Financial Services, which delivered tangible results. Has a unique combination of corporate experience across developed and emerging markets, strong academic background, coaching qualifications and passion for empowering people and organizations to grow and thrive through the power of technology.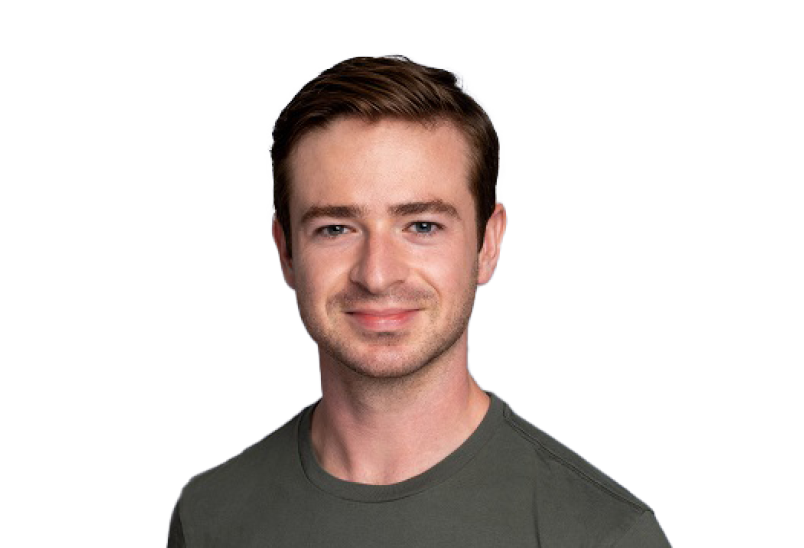 Ryan Huff
Twitter US
Senior Research Analyst
Ryan Huff is the Senior Research Analyst at Twitter US. He has worked there for the last 5 years.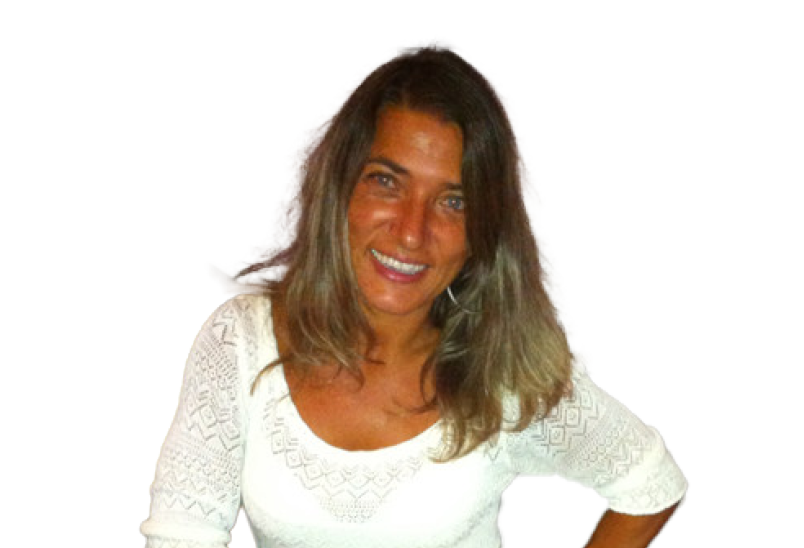 Alexandra Da Silva Rodrigues
Radisson Hotel Group
Strategic Advisor for Global Contact Centers
Bachelor in Law with more than 20 years of professional experience in Customer Care, Contact Centers and Customer Experience. With a consolidated career as Director of Call Centers inbound & outbound Sales center ( medium and large call centes) with experience in different sectors and with an International career both in Europe and South America. I am used to act with hight level of autonomy and I am very sales minded and a strong business generation focus. Wide experience in international environments and in leading companies in their industries (NH Hotel Group, Telefonica, General Motors, Citibank, Zed …). Outstanding activities as Customer Care speaker in well-known institutions. Relevant language ability (English, French, Spanish, Portuguese…) Awarded with Best Call Center Director in Spain ( 2012) Market benchmark ( independent assessment made by EgonZehnder in July 2014) Alexandra's experience and technical skills , as well as her market knowledge is comparable or above the one of her counterparts in the market. She keeps herself updated of the new developments of her area of expertise and learns from external benchmarks. Indicators of Potential ( independent assessment made by EgonZehnder in July 2014) "Alexandra shows engagement, both with her team and with internal stakeholders. Her passion and influence helps her ability to promote change. Determined, pragmatic and driven, she makes sure that things get done with autonomy."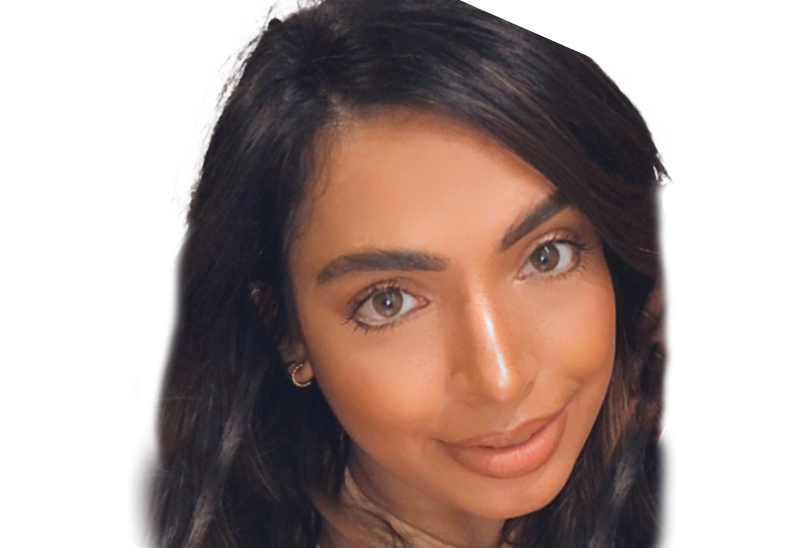 Chandni Bhatt
Beauty Pie
Senior Manager, Member Happiness
An experienced Brand Representative with a demonstrated history of working with start-ups in the e-commerce industry. Skilled in Vendor Management, Contact Centre Scaling and thrives on creating cost-effective solutions. Chandni has worked at Paperchase for just shy of a year and was brought in to bring Customer Service in-house while managing a huge shift to online traffic when stores were shuttered during the pandemic . Chandni is driven to exceed her promises to customers and spread joy to them every day. She is enthusiastic about creating solutions to increase efficiencies, while maintaining brand integrity. And she is passionate about creating an environment where the workforce is excited, knowledgeable and driven daily.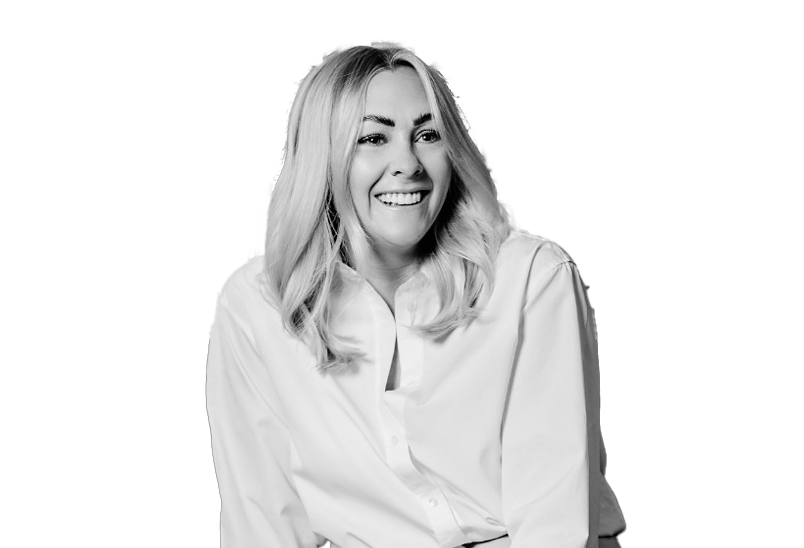 Becci Thomson
Co-op Live
Head of Premium Sales
A pro-active, self-motivated and dynamic events professional with a 12+ year record of achievement and demonstrated success driving sales growth in a range of competitive industries. Highly creative with strong commercial acumen and ability to perform consistently at the highest level with a strong focus on achieving business objectives whilst enhancing the public awareness of companies. Tenacious in building new business, securing client loyalty and forging strong relationships with external business partners.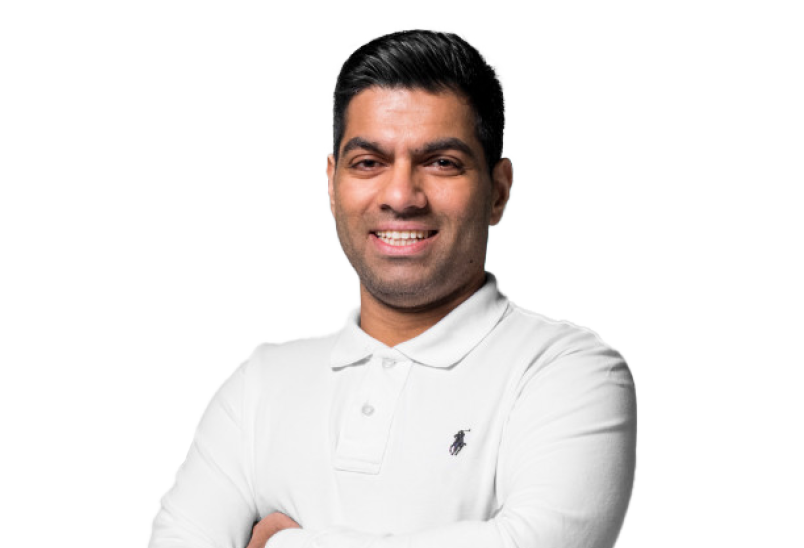 Wais Shaifta
The Gym Group
Non-Executive Director
Wais is the Non Executive Director at The Gym Group, he has worked there for the past 9 months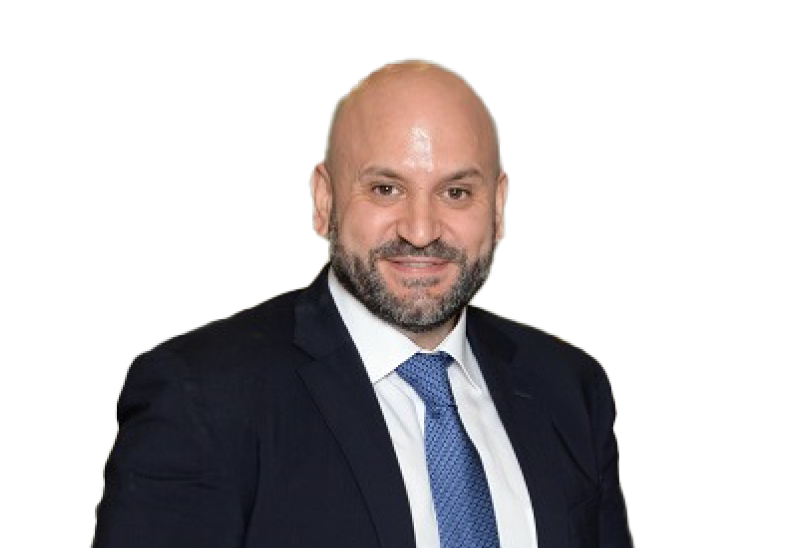 Hussein M. Dajani
Nissan Motor Co.
General Manager - Digital and CX Transformation
During his 19-year career, Hussein has been able to demonstrate astute leadership, career growth, corporate success, strategic thinking as well as building a personal brand (through thought leadership and conference presentations) – all of which were achieved by working for great companies and with great talents. Over the past few years, Hussein has worked with the likes of WPP and Publicis overseeing some of their largest regional clients (such as STC, Vodafone, Nokia, Visa and HSBC) and was fortunate enough to be recognized as a high potential leader by WPP being awarded the renowned 'WPP Young High Potential Leaders' Award from Sir Martin Sorrell himself, as well as receiving regional awards from the likes of Gulf Marketing Review, which identified him as one of the 40 top marketing professionals in the region, being voted by the Huffington Post as among the 10 people changing the marcomm landscape in the MENA region, voted as being among the top 200 CX leaders globally to watch in 2021, and lately the BTX Top Executive Award 2021 which recognizes top executives who have accelerated digital and business transformation through the pandemic and created a better future for their business. Since working on the agency side, Hussein has transitioned to client side and worked with some fantastic brands in senior leadership roles (as detailed below) and is now looking for his next leadership challenge with an organization that is crossing the digital and experience divide. Hussein's core expertise lies in the Digital Marketing and Tech space, evolving over the years from a pure player marketeer. Starting his career with some of the worlds' greatest communication companies, today Hussein is the GM for Digital and CX Transformation with Nissan Motor Co. for Africa, Middle East, India, Turkey, and Oceania overseeing some of the most dramatic customer transformations the company has had to go through in recent times. His contribution to the organization was recognized by senior leadership and lead him to winning the AMIEO Chairperson Nissan Way Award in July 2021.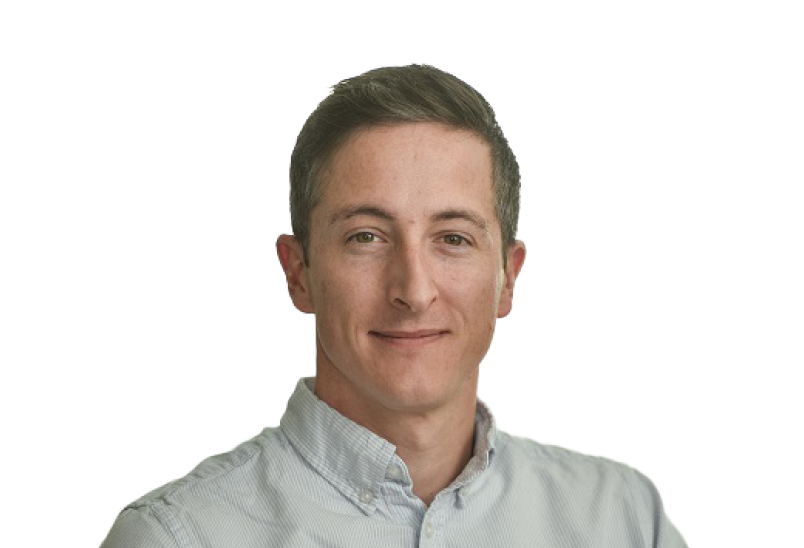 Charlie Adams
Vitality
Corporate Customer Service Operations Manager
Charlie is a Customer Service and Customer Experience operations specialist. Originally trained in design with a BA (Hons), Charlie has a unique 20 year background in customer service and leadership, with an eclectic career spanning mobile telecoms, construction, renewable energy, UK mapping and finance. Charlie brings a simple and fresh way of thinking to customer service design, with a huge focus on the people and always going back to his university training to KISS (keep it simple stupid). Charlie injects fun into his work life, always saying yes to opportunities, leading to experience as a keynote speaker at a Microsoft event in Croatia's largest conference theatre.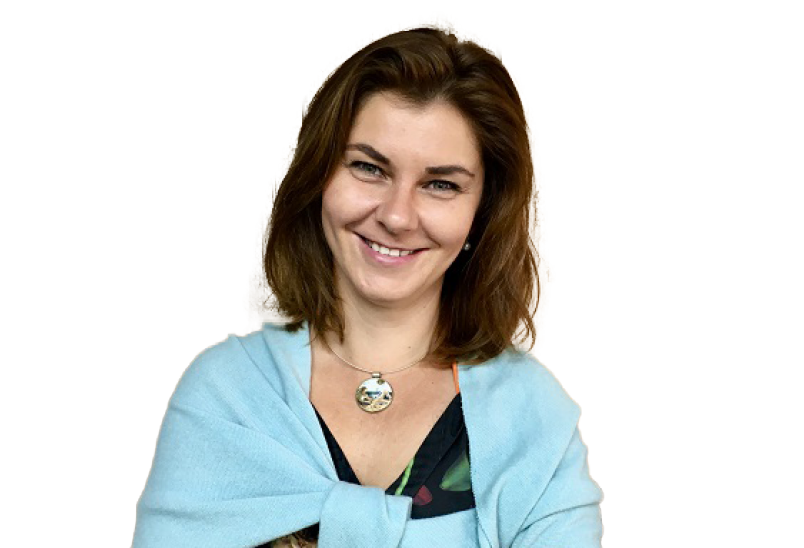 Kasia Bigda
Mr. Lee's Pure Food's Co
Marketing and Communications Director
Martin Hanley is there Customer Experience Manager at Marks and Spener. He has worked there for the past year.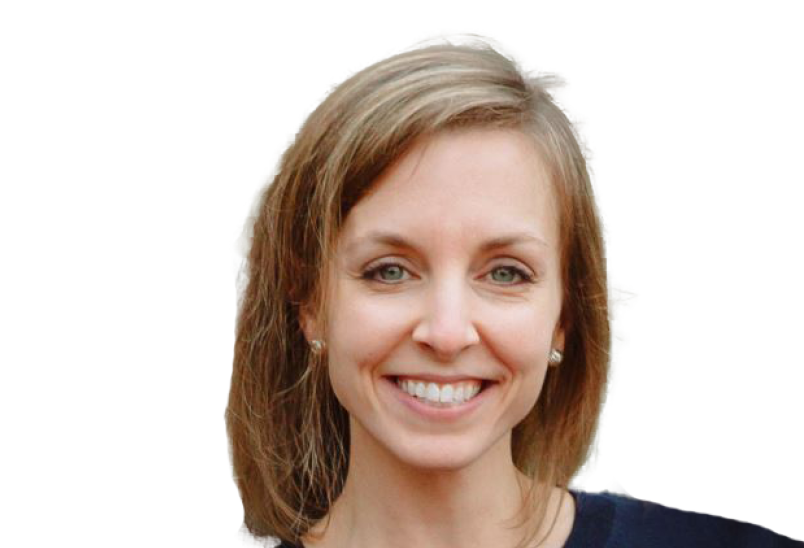 Christina Kelleher
Bose
Global Social Media Manager
Chris Kelleher is the Manager of Global Social Media at Bose and drives strategy and activation across all of Bose's social channels. In her current role, she works with teams across the company to keep the customer front-and-center, focusing both on highlighting our products and what Bose stands for as a brand. During her time at Bose, the brand's social performance has been recognized by various industry experts and benchmarking firms, including Gartner, where Bose is now ranked #4 in digital and social capabilities across CE brands. Chris has a mix of brand and agency experience, starting her career in PR focusing on CPG and food/beverage, and shifting to a social focus during her tenure at PUMA.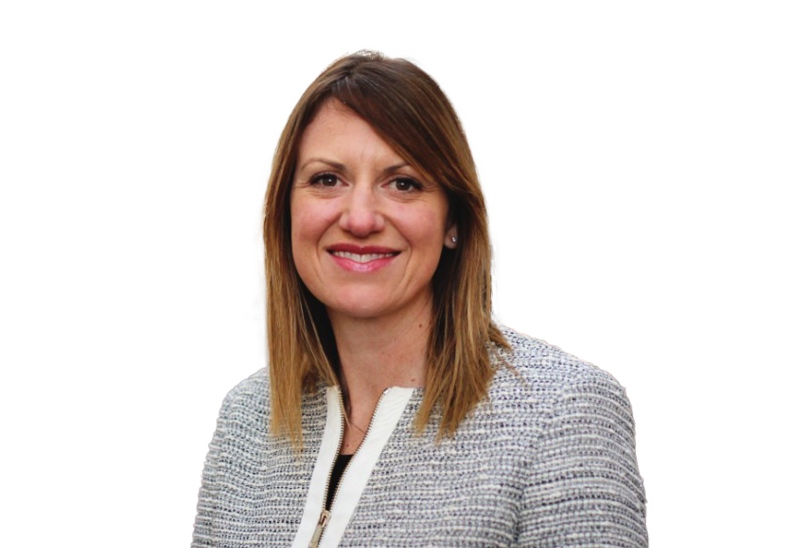 Clare Naunton
National Grid
Programme Director, Customer & Stakeholder Experience
Clare Naunton is an experienced business professional with 20+ years in the energy industry with extensive practice in leading complex strategic and behavioural change. Clare delivers tangible results in customer and employee experience, digital, process optimisation and operations within a FTSE 20 business and start-ups. At National Grid, Clare led a programme to define and execute the customer ambition, strategy and roadmap for delivery. This included managing a team of CX professionals who worked across the UK business to deliver the cultural, process and technology change necessary using proven CX methodologies and approaches.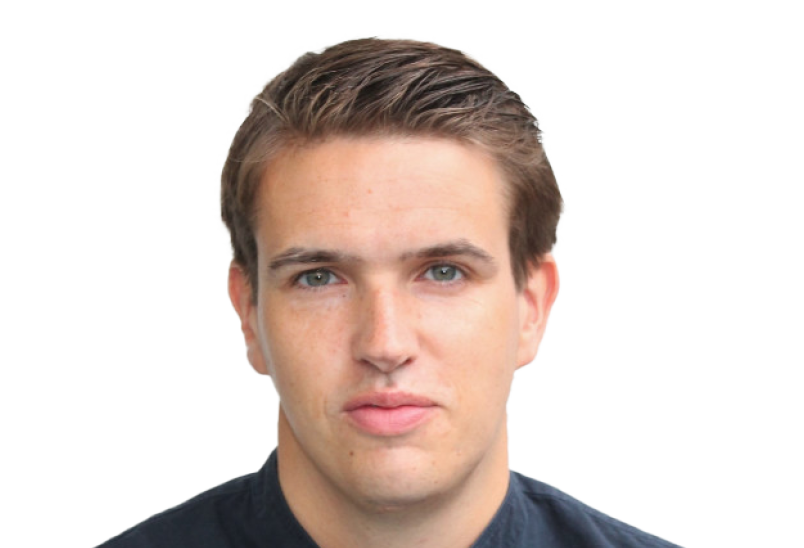 Jasper Krog
Nivea
Senior Global Digital Innovation Manager
For the last few years, Jasper has been leading the development of new consumer marketing trends, technologies and disruptive business ideas at NIVEA. He works to identify, test and scale new relevant technologies such as Augmented Reality, Connected Packaging and AI to build a sustainable framework for the marketing communication of the future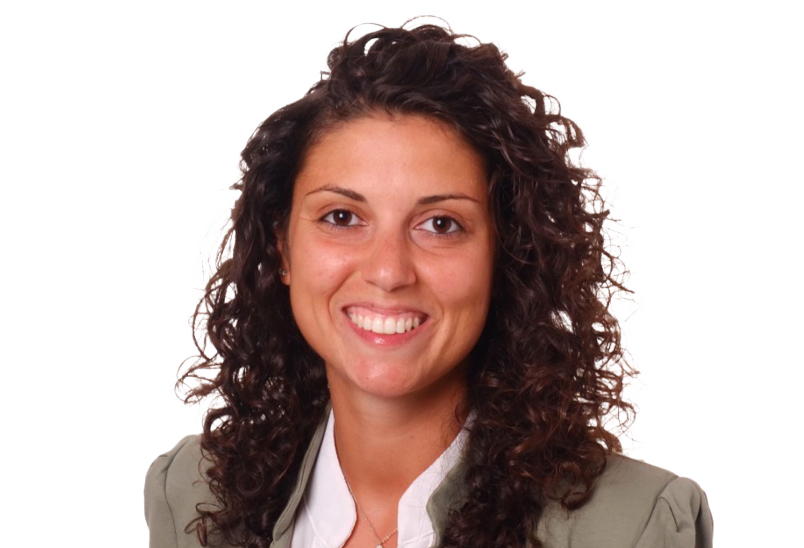 Michela Cocco
Nespresso
Global Customer Experience Manager
Michela is an international Customer Experience Manager who strongly believes in CX to break the silos in the organization and drive business growth. In her career she has led global CX transformation projects in international companies across different industries: Telecommunications, Retail, Utilities, Food & Beverage. Her areas of competencies go from CX strategy, CX Design, Customer Journey & management, CX Governance and customer-centric Culture development. Her passion for CX, her customer-centric methodologies and the ambition of improving the CX by challenging the status quo, make her a true customer advocate and change maker. Currently she is responsible for the design and delivery of new value propositions, customer journeys and experiences that will shape the future of Nespresso globally.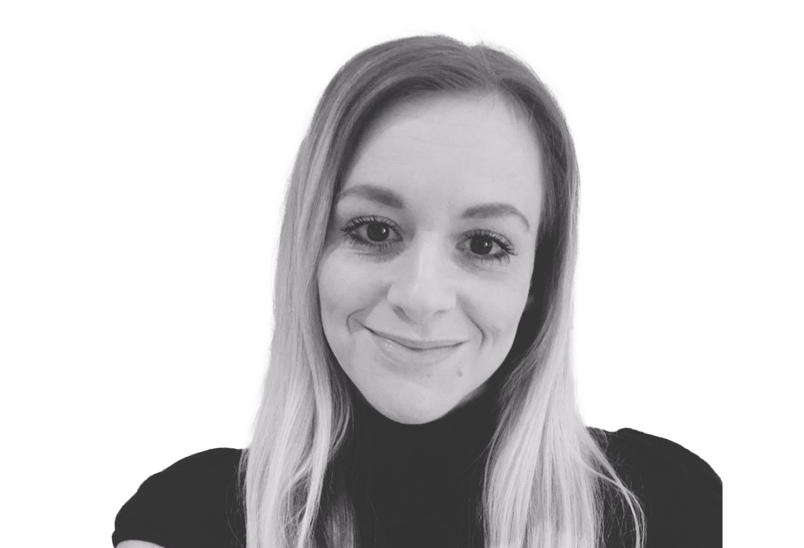 Katherine Ryan-Hughes
HSBC
Head of Propositions, CX and Comms
Experienced Senior Manager within financial services with a firm history of leading teams to deliver strategic change. Skilled in product and proposition development, digital innovation and customer journey transformation. Founder of The Career Collective, a non-profit offering specialist career coaching for brilliant women.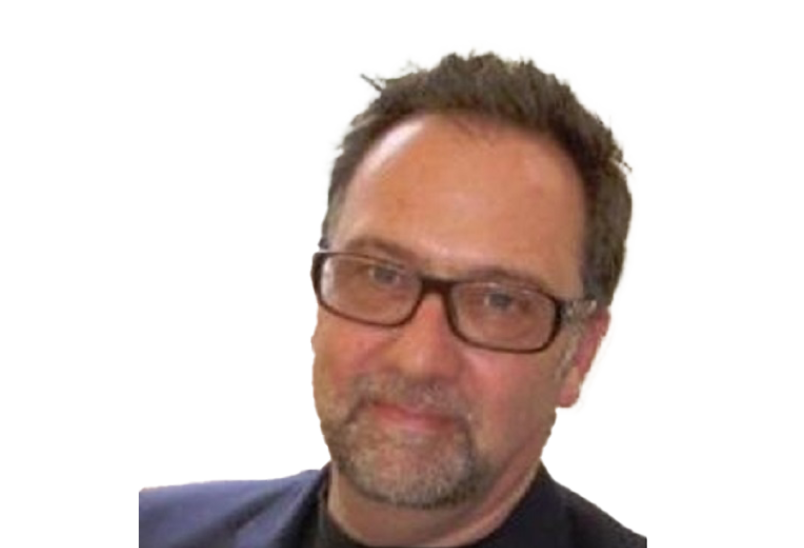 Nick King
AutoTrader
Insight Director
A consumer psychologist and expert in digital media and marketing, possessing the experience to analyse and interpret trends in consumer adoption of technology and develop strategies for customer acquisition and retention through digital and traditional offline channels. Nick joined Auto Trader in January 2007 running Business Intelligence and in 2010 built the retailer insight team running master classes and webinars, He also makes short films to evangelise about data, insight and marketing and speaks regularly at conferences round the world. After graduating from Loughborough, Nick spent 3 years in advertising and planning at Dorlands and Lintas, 3 years as a rock star with Great Northern Electrics, ran a music production company, was a publisher on High-end HiFi magazines at Petersen/EMAP for 7 years and a Marketing Manager at Superscape for 3 years. He then spent 4 years, as the Director of Research at Diffiniti / Carat Interactive, responsible for a team of researchers advising a range of Blue-chip clients (AOL, Auto Trader, Coco-Cola, Diageo, Disney, Kodak, Renault, Halifax, Aviva, and Orange) on the development of their marketing and communications strategies in the Digital arena. And from here, joined Auto Trader.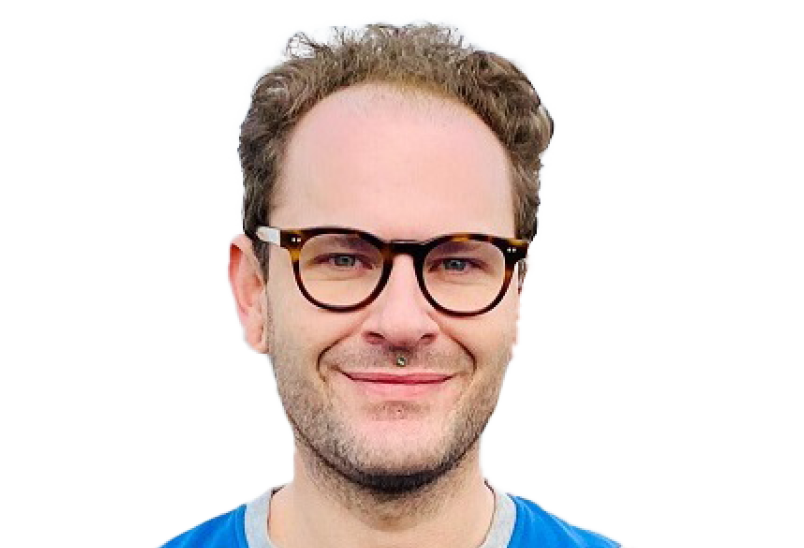 Ryan Klausner
Who Gives A Crap
Head of Customer Experience
Ryan Klausner is a seasoned customer experience innovation leader for both direct to consumer and B2B organizations. Over his career, he has worked with numerous clients such as Uber, Disney, Marriott, Facebook, and Google. Currently, Ryan leads the global customer experience program for Who Give's A Crap, a certified B Corp that donates 50% of its profits to charities that provide access to proper sanitation for the 2 billion people without access to a toilet. Previously, he held customer experience leadership roles with voice in the workplace pioneer Orion Labs, smart-city leader Lattis, and the City of Vancouver. A frequent speaker at industry conferences, Ryan is passionate about finding new and innovative ways for organizations to earn customers for life.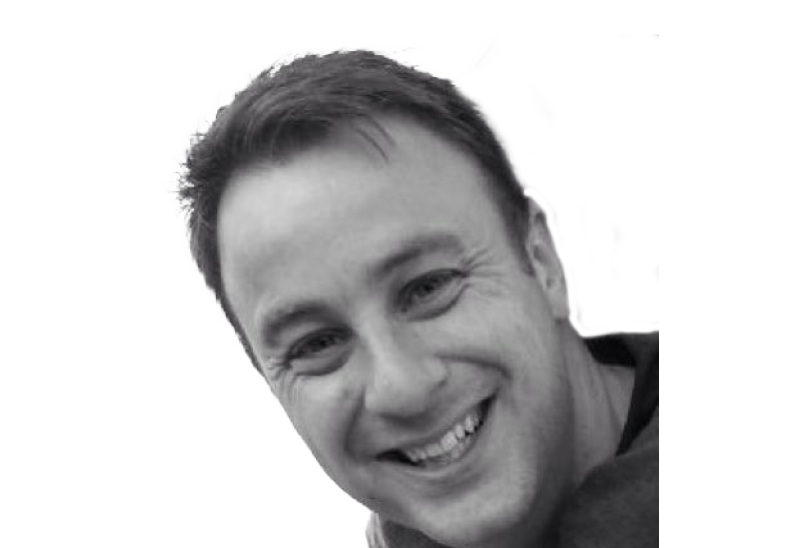 Wayne Grimshawe
Photobox
Customer Service Director
Having worked in customer service for over 20 years and worked at every level from the frontline to Director level, Wayne brings a wealth of energy & passion for the customer. This has seen him work across many market sectors and with companies such as The AA, Danone, Barclays, Sky, Thames Water and is currently working for Photobox. He has a wealth of experiences that have developed his ability to develop a customer service proposition that will influence and help shape CX improvements that reduce effort and drive advocacy.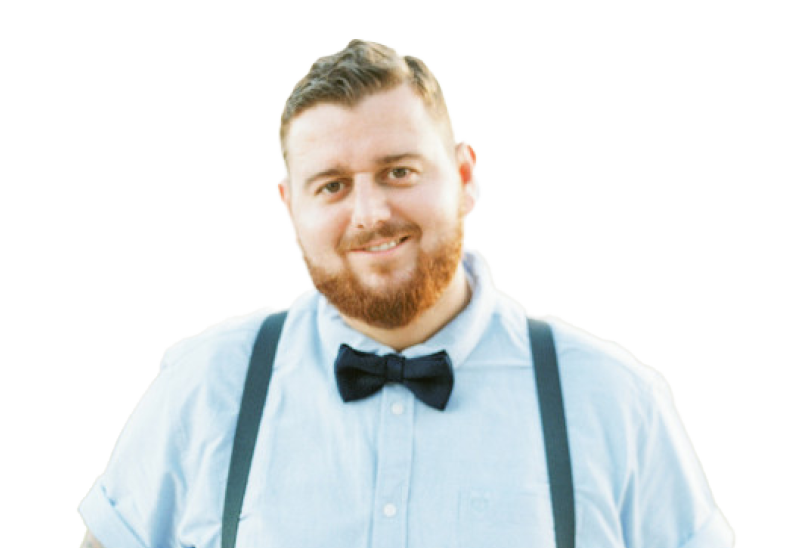 Tom Kirby
Huel
Customer Experience Manager
A visible leader that looks to inspire rather than impress, I believe in leading by example. I have consistently demonstrated a customer-centric approach, clear thinking and strong judgement. As a focal point for the customer experience, it is imperative to demonstrate the ability to effect and also react to an ever-changing environment. Personally, I am an avid traveller having travelled across America, Europe, Asia and spent some time backpacking across Australia. I am a very personable and cheerful guy who has a talent for making people feel at ease and getting people to laugh.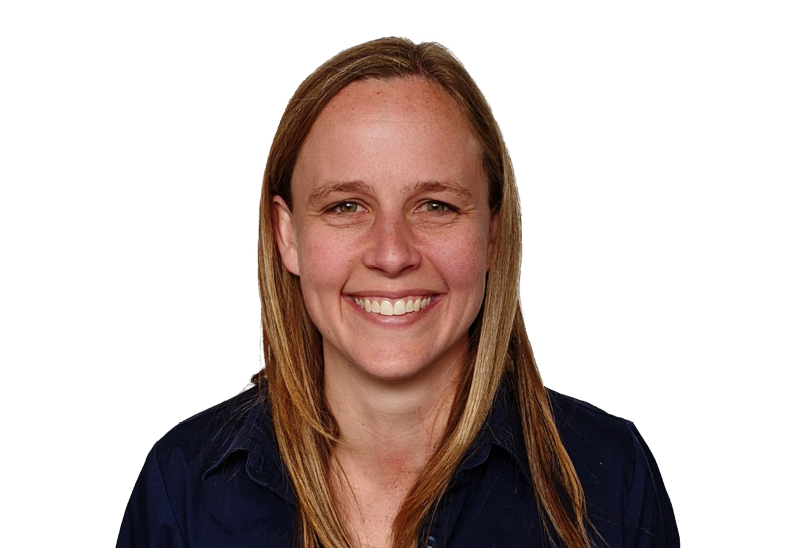 Angela Johnson De Wet
Lloyds Banking Group
Cloud Enabled Business Transformation
Ange is responsible for Governance and Compliance for Lloyd Banking Group's Cloud Enabled Business Transformation Programme. Before her current role, Ange was Head of Cloud and Technology Change Risk. Prior to working at Lloyds, Ange led transformation teams and programmes at Deutsche Bank including: Cloud Security, Risk and Compliance, Anti-Financial Crime Analytics, Data Quality People Change and Money Markets Finance, Risk and Regulatory Reporting. Before joining Deutsche Bank, Ange worked as a Senior Manager at EY across Asia Pacific and EMEIA within the Financial Services Organisation focusing on Corporate Banking and Capital Markets transformation and business, technology and programme advisory. Ange started her career at IBM in Australia working as a developer, tester, designer and then business analyst and project manager. Ange has an honours degree in Mechanical Engineering (Mechatronics / Robotics) and Computer Science from the University of Melbourne, Australia.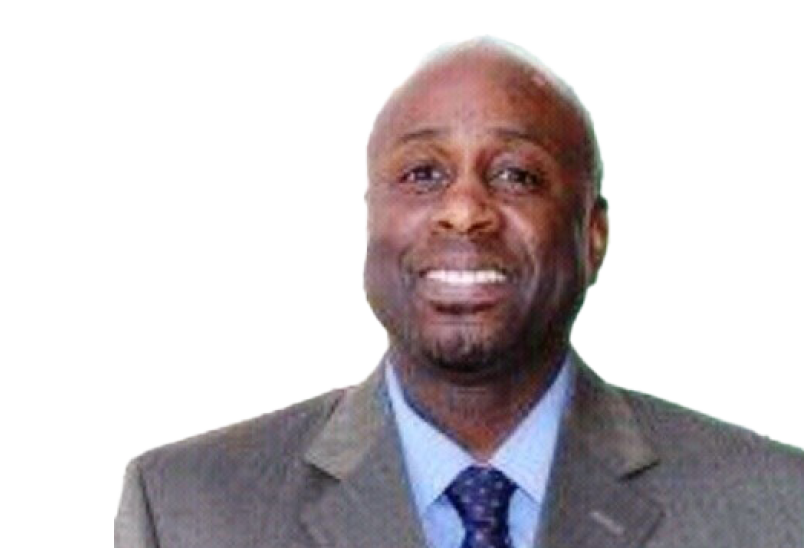 Jerry Campbell
UnitedHealthcare
Director, Consumer Services
Jerry Campbell is a Customer Experience (CX) guru) that is currently the Director Consumer Services E&I for UnitedHealth Care in which he has oversight over Premier Clients. Prior to this position he was the Head of Customer Experience (CX) and Social Engagement at 7-Eleven. In this role, he leads a team that delivers a "World Class" Customer Service and Customer Experience through an omni-channel approach. Jerry transformed 7-Eleven CX to include a social media care team designed to meet and delighted customers in their current space, resulting in a positive and seamless near real-time customer experience. Jerry holds a BA in Business Administration (Management) and an MBA (International Business) and working on his CX professional certification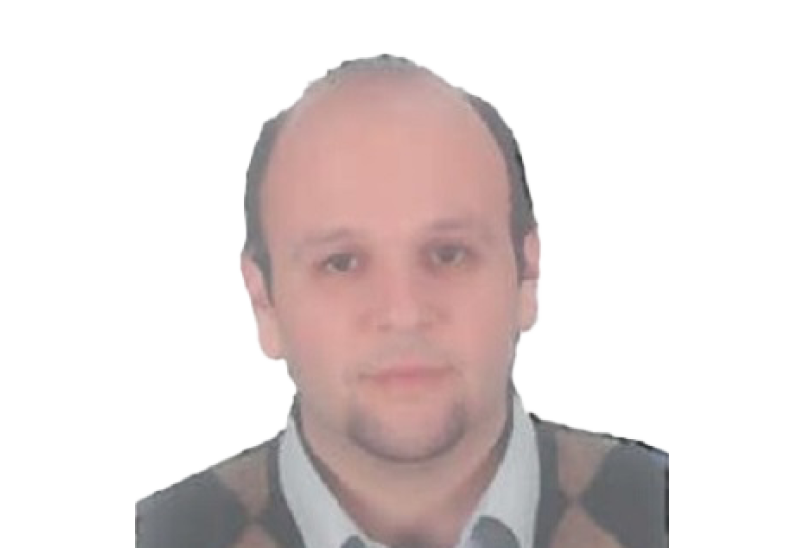 Mohamed Mohamed
British Council
Global Head of Customer Operations
In my 18 years plus of working in Customer Service/ Sales operations and banking industries in complex, multi-cultural contexts, I have been a vocal champion for promoting the importance of the customer voice in supporting commercial success/inspiring teams to buy into a culture of continuous improvement/developing and implementing innovative customer management strategies that enabled teams to move/transform from customer serving and focusing on proving support but focusing on sales and income beside customer service skills to support business growth.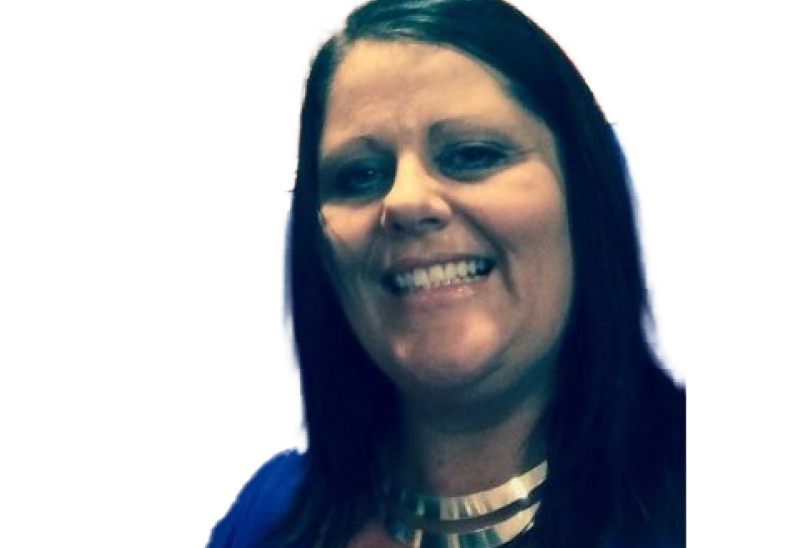 Joanne Brown
Cromwell
Head of Customer Service
A passionate and driven Customer Service professional, with over 20 years experience in delivering outstanding service and quality. Highly skilled in resolving Director level customer complaints through root cause analysis, ensuring that quality is key to 'making our customers love us'. An excellent communicator with proven experience of managing, motivating and developing people.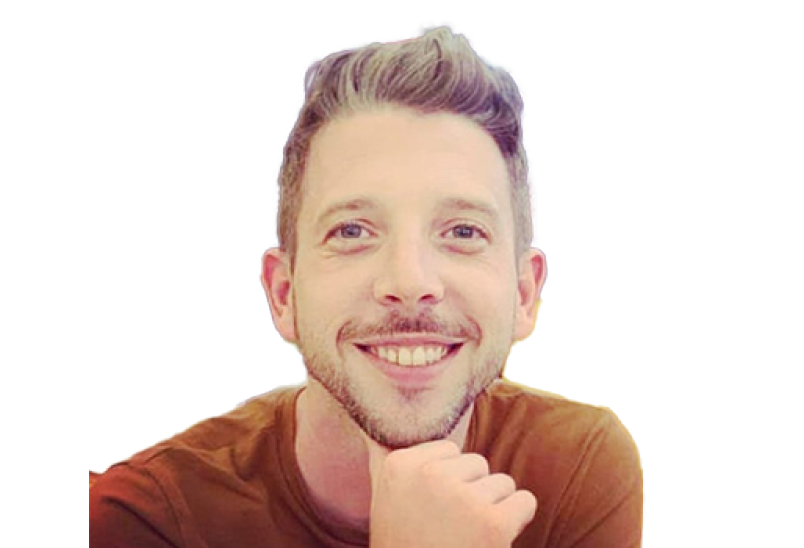 Luke Sambridge
Affinity Water
Head of Business Excellence & Transformation
Luke is a passionate and successful senior change professional, with over 10 years' experience in the management and deployment of large-scale customer change programmes in various Financial, Telecoms, Utilities and Retail Industries. Accredited in Lean Six Sigma and as a Managing Successful Programme Practitioner, Luke has previous worked in a number of Senior Management roles including Operations, Change Management, Continuous Improvement, Transformation and Consultancy.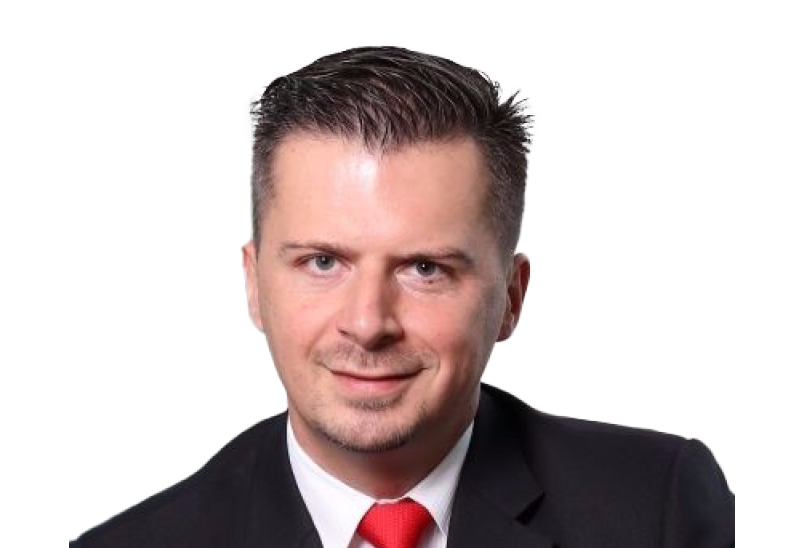 Roman Nedielka
PwC
Director of Customer Experience & Innovation
Recognized Director passionate about Customers and the future of technology, spearheading digital innovation and Customer experience strategy and design across the world. Enthusiastic about the growth and talent in Asia, coaching and supporting entrepreneurs and innovation communities. • Exceptionally strong Customer Experience knowledge and background • Digital experience management and Digital Transformation teams management • Mixture of strategy consulting and telecom operator experience at both group and local levels • Strategy background, passion and interest in "the long game" – large transformational deals and partnering with the customer • Sensitive to audience and teams in emerging markets in Asia, Middle East & Africa • Enthusiasm for Asian markets with some Japanese skills and Asian Executive degree from INSEAD in Singapore • Strong communication skills and CxO level Stakeholder engagement/management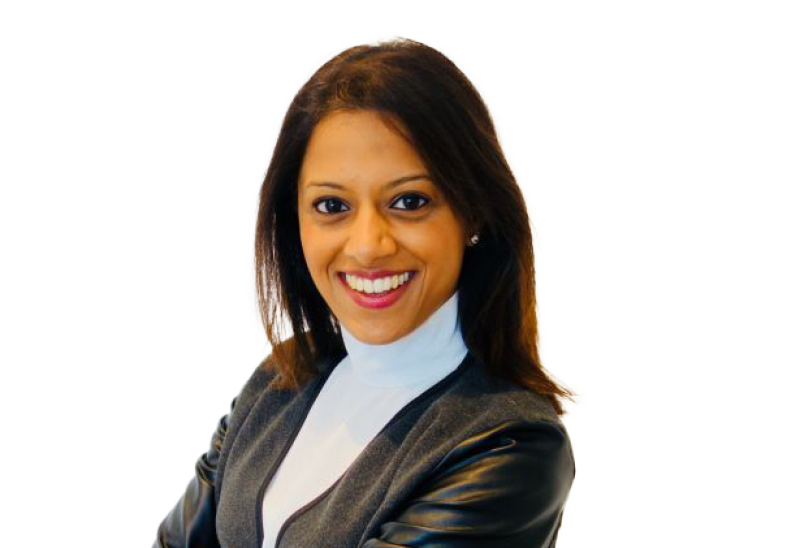 Jay Gupta
Talkdesk
AI Expert
Jay Gupta has over 17 years of experience working for global technology and telecommunication companies across EMEA and Asia-Pac. During her tenure with Talkdesk, she has been at the forefront of AI innovation. Jay holds a Master of Science in Information Systems and a Bachelor of Science in Mathematics both from Queen Mary, University of London.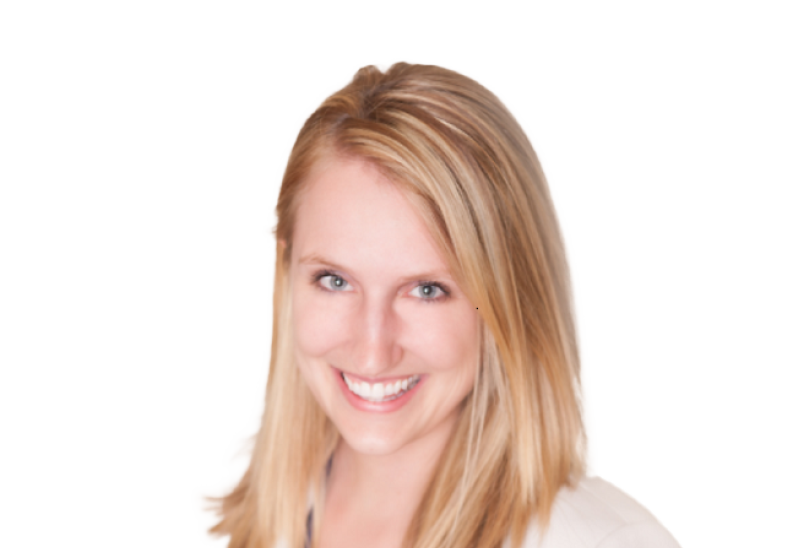 Erika Lovegreen
ICUC.social
Head of Marketing & Communications
Erika Lovegreen is the head of marketing and communications for global social media community management agency, ICUC.social. She's tasked with telling the world why the team at ICUC.social are the experts at community management, digital customer service, social listening, insight, and strategy for enterprise brands. In her nearly 15-year career, Erika has worked as a journalist, public relations leader, and social media strategist alongside Fortune 500 companies before her current role. She's deeply passionate about the voice of the customer and building communities through storytelling. When not at work, you can find her wrangling her three kids with her husband or advocating for women in her local community.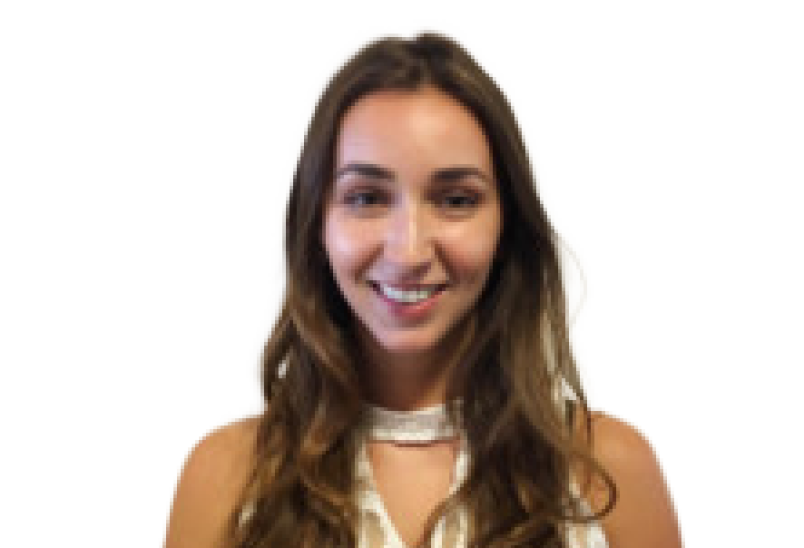 Daniela Cicoria
Alida
Senior, Customer Success Manager
I am a hard-working and goal-driven woman who accomplishes anything I put my mind too whilst still having some fun on the side. I am outgoing, friendly and pride myself on my relationships with my family and friends. I am passionate about digital marketing and technological innovations that can benefit both the business and the consumer in interesting and non-traditional ways.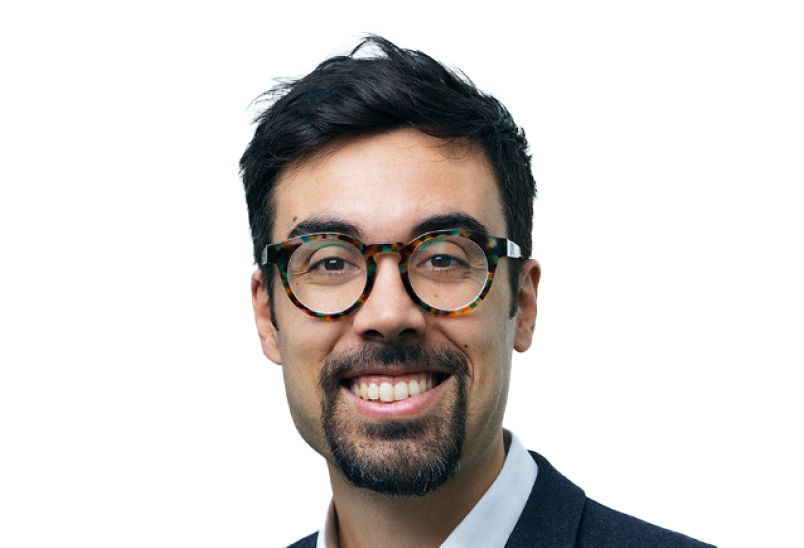 Shahan Lilja
Mavenoid
Co-Founder & CEO
Shahan Lilja is the Co-Founder and CEO of Mavenoid, the world's #1 product support platform. Prior to founding Mavenoid in 2017, Shahan worked at Palantir and was Co-founder & CEO at Gruppi.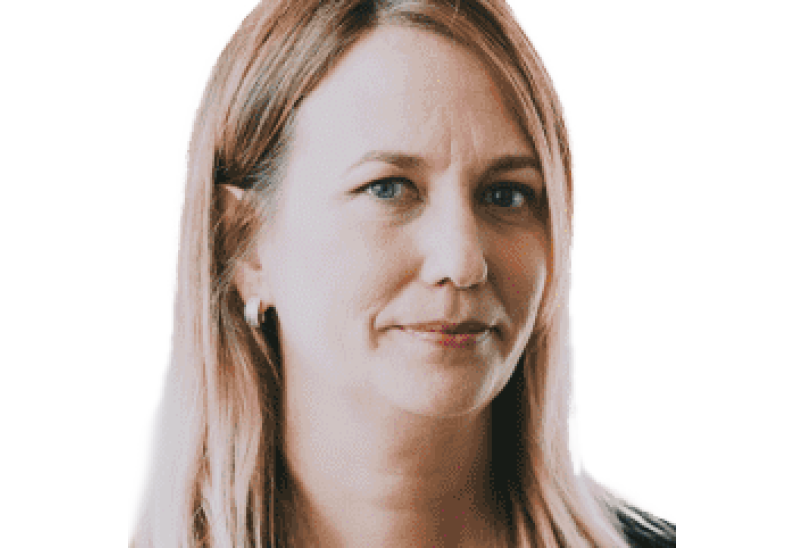 Tracy Downer
Genesys
Senior Manager of Customer Success
Built fantastic teams in e-commerce analytics and customer experience industries. I thrive in dynamic and challenging environments that want to leverage data to help inform decisions that impact their business.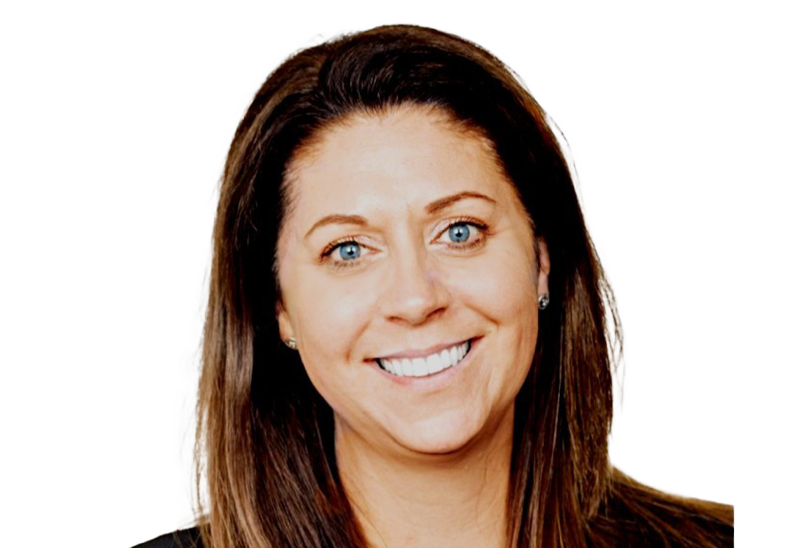 Celine Maher
Zendesk
Regional Vice-President EMEA
Celine Maher joined Zendesk in 2020 as Regional Vice-President, UK and Ireland, leading the organisation's commercial growth and strategy in the region, which represents Zendesk's number one market in Europe, Middle East and Africa. Celine has more than 20 years of experience in eCommerce, Fintech and SaaS industries, mostly recently as Vice President of Corporate Sales and Business Development EMEA at New Relic. Prior to that, she has held roles at Sage, Eir, PayPal & Ebay, among others. Based in Dublin, Ireland, Celine is a passionate supporter of women in business and the progression of girls in STEM. She volunteers with CoderDojo mentoring students in scratch programming and is a member of Connecting Women in Tech (CWIT) Ireland.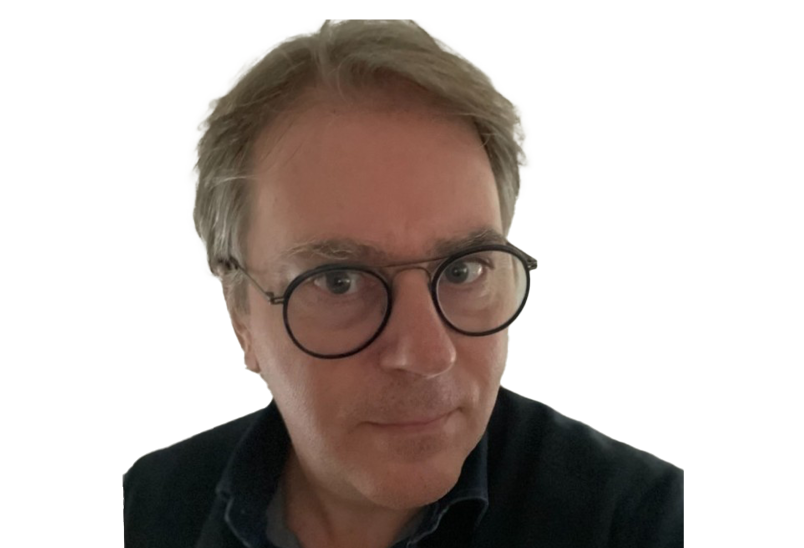 Cristoph Neut
Hootsuite
Vice President of Sales
Senior Executive and Board Member with strong international Business and Corporate development skills in SaaS, IT outsourcing, Business Process Outsourcing, Digital Customer Service and E-commerce markets. Proven experience in EMEA market introduction and sales acceleration, Global Strategy and Organization Development, International Business Development, Marketing & Branding, M&A, General Management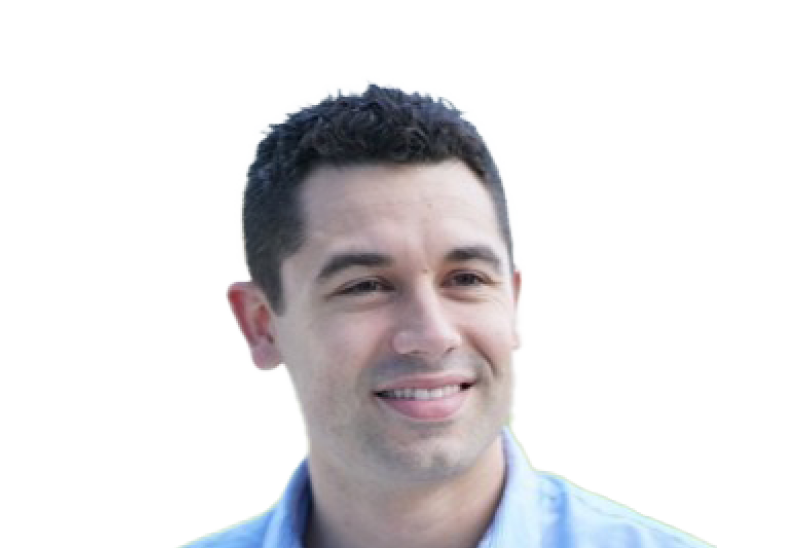 Giulio Soliani
IBM Watson
GTM Offering Manager
Senior Watson GTM Offering Manager - I own the entire end to end go-to-market process for IBM Watson Assistant and am responsible for how the growth of the product is orchestrated across the company (high and low touch channels).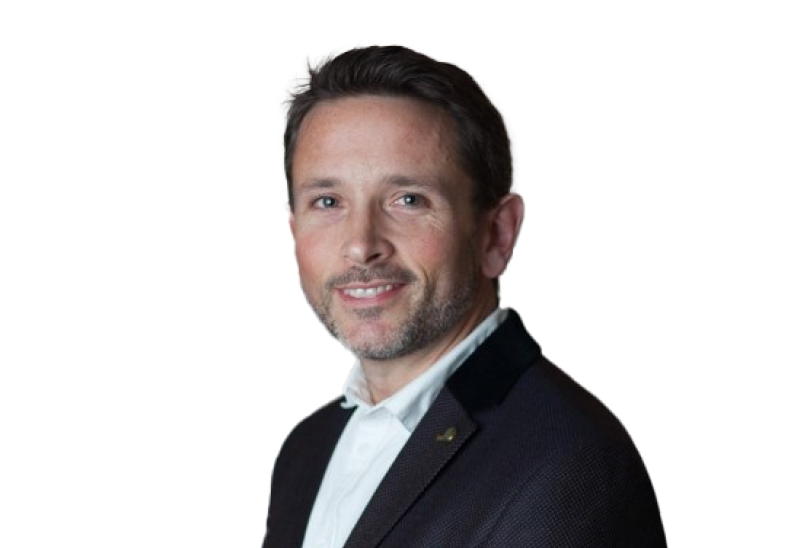 Chris Humphris
Verint
EMEA VP
In today's data-driven era, brands often miss the greatest opportunities to connect with their customers and create meaningful customer service experiences. It can seem like being human and offering the most efficient service are at odds: Humans can't scale and bots can't be completely human. But together, the solutions are infinite. Conversocial enables today's top customer service teams to harness the power of their people to meet consumers on their messaging channels of choice to ensure happier customers and greater profitability. Accomplished sales professional and SaaS Business Leader, equipped with a commanding track record over 20-years in developing successful relationships and delivering sustained revenues across global territories through direct and indirect sales models.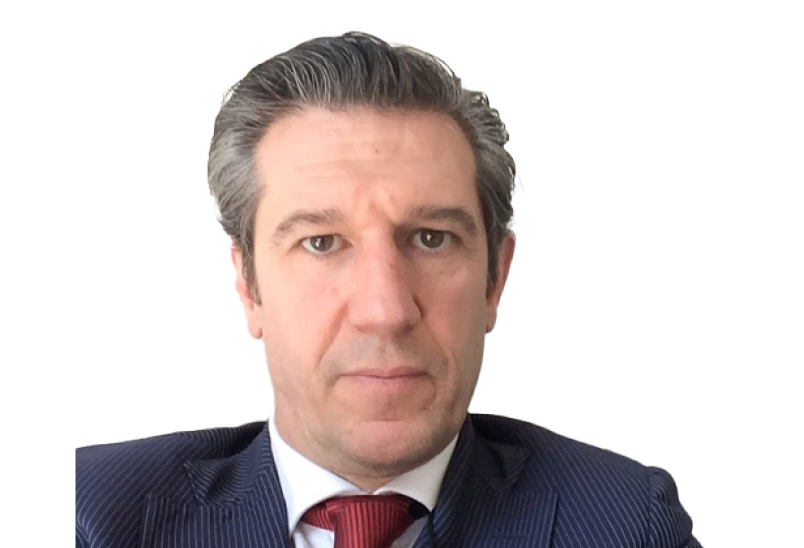 Mario Invernizzi
Snipp
VP Sales EMEA
A dynamic and sales-oriented entrepreneur, Mario has 25+ years of expertise in building and leading business operations, partners and marketing strategies across Europe and the US as Country Manager, Sales Director and VP of BU for international Companies. Mario has a deep experience in SaaS sales promoting solutions for Customer Loyalty Management and Engagement across EMEA. His favourite verticals are FMCG, Retail, Travel, Hospitality and Sports Teams. Mario enjoys building enterprise software companies and supporting client's path to success. During his free time, Mario loves spending time with his family and climbing outdoors or in his Indoor Climbing Gym in Milano.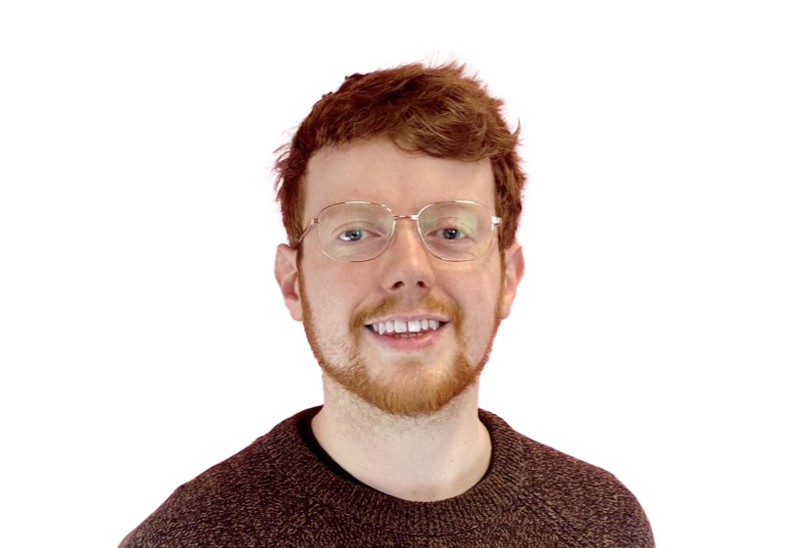 Matt O'Boyle
Intercom
Customer Success Manager
Matt is the Customer Success Manager at Intercom. He has worked there for the past 2 and a half years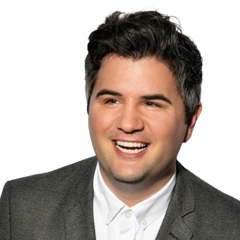 Matt Mores
Lilt
Head of Revenue, EMEA
Matt Mores is the Head of Revenue for EMEA. Previously he served as the Chief Revenue officer at a SaaS company offering tech-enabled digital marketing and creative services. Prior to that he was Vice President at TransPerfect where he worked for over 10 years overseeing a global team across the US, EMEA and APAC.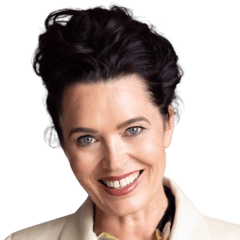 Erica Lloyd
Soul Machines
General Manager of Healthcare & Education
Erica Lloyd leads the Health, Education and Public Sector practise globally for Soul Machines, a world leading AGI research organisation focused on accelerating the collaboration of humans and machines. Soul Machines creates astonishing, autonomously animated Digital People to empathetically enable the democratization of healthcare and other services. Erica is an executive leader with a background in broadcasting, technology, science policy and innovation ecosystems in both the private and public sector.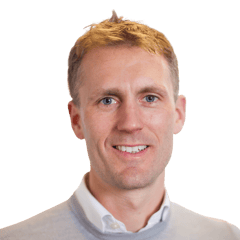 Stuart Dorman
Sabio
Chief Innovation Officer
As Chief Innovation Officer, Stuart's role is to build upon Sabio's innovation culture as well as helping clients to think differently about how they engineer their customer experiences by applying technology, innovation and disruptive thinking.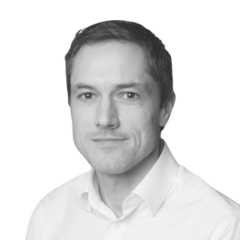 Barry Webb
BGL Group
Technology Strategist
Barry has worked for BGL group for over 20 years, in a range of specialist and leadership roles. Founded in 1992, BGL Group has grown significantly both in size and capability. From 30 people to 3,000 people, today we are a leading digital distributor of insurance and household financial services, through our price comparison and insurance distribution and outsourcing divisions. Providing contact centre services to customers of our portfolio of blue-chip brands, our customer vision is simple - consistent high quality, low effort and personalized customer experiences across all channels. Barry is a customer experience specialist, with extensive knowledge of customer contact strategy and technology – but is always looking to learn more!. Accreditations include CMI chartered manager status and qualifications in professional project management, business analysis and internal audit.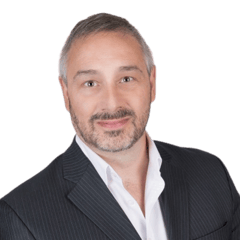 David Noone
Odigo UKI
Strategy Innovation Lead
Leader, Mentor, Evangelist, Strategist. With over 20 years experience in high technology verticals with significant success in the international marketplace. Consistently exceeds targets and offers exceptional leadership, commercial and evangelist skills coupled with a strong technical background in technology solutions.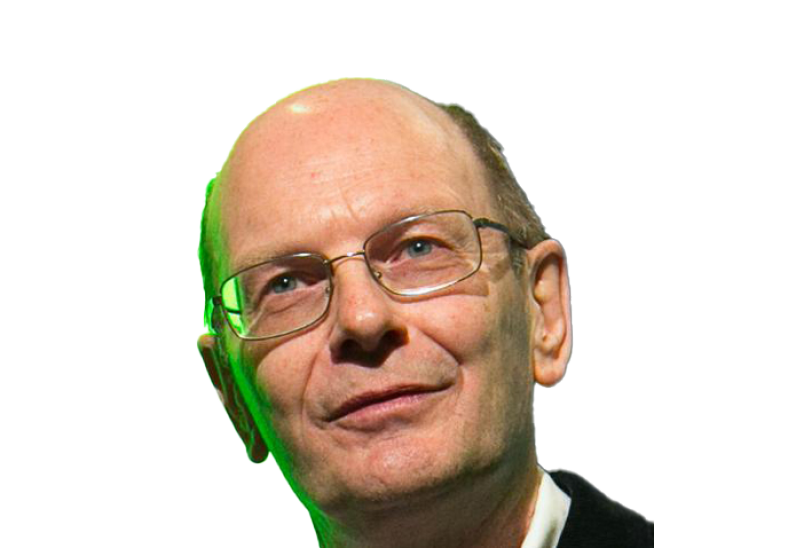 Martin Hill-Wilson
Brainfood Consulting
Founder
Martin is a leading customer engagement and digital business strategist and an author and international keynote speaker. Working under his own brand, Brainfood Consulting, he designs masterclasses and transformational change helping clients evolve their social and digital capabilities. Current topics include omni-channel design, proactive, low-effort customer experience, social customer service, and customer hubs. All themed around service innovation. Even service organisations that consider themselves advanced in their omni-channel capabilities face the barrier of internal silos and competing agendas. This remains a strategic weakness in terms of real time responsiveness. Digitally empowered customers have reset the bar on acceptable customer experience. Organisations that want to prosper in this new regime have to adopt a new mind-set and leadership capabilities. But how to escape the days of siloed customer engagement and the idea that the service organisation was solely responsible for customer experience. Today, market leadership means taking a fresh approach to continuous improvement and service innovation: re-energised through new partnerships with customers and employees. Customer hubs provide a low risk evolutionary path. The hubs draw together a number of competencies into a new form of working relationship. This includes the front office (sales, marketing, service), analytics, change management and collaboration. Together they become a hub of innovation, improvement and competitive responsiveness for the rest of the organisation.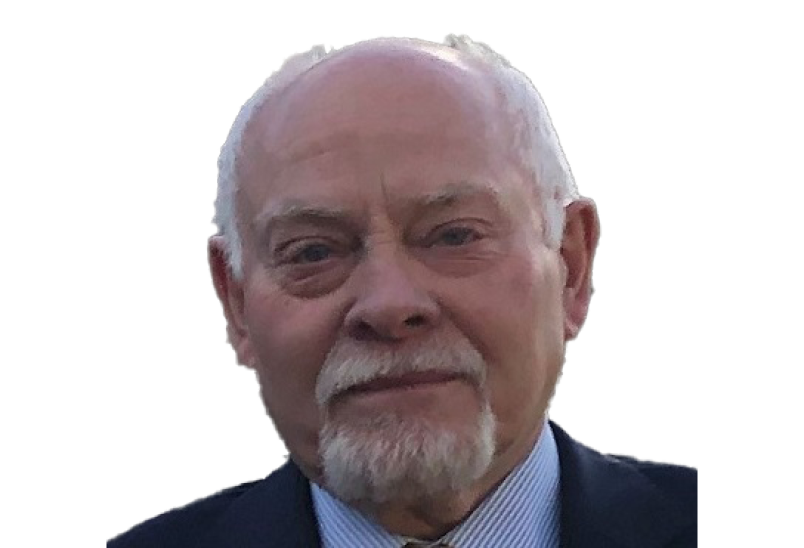 Gerry Brown
Customer Lifeguard
Chief Customer Rescue Officer
Gerry Brown, aka The Customer Lifeguard, is on a mission to save the world from bad customer service. He helps businesses save customers at risk of expiring and breathes life into their customer service operations and customer experience strategy. Gerry has provided organizational leadership on people development, business transformation, customer engagement and technology enablement for some of the largest companies in the UK, Canada, and EMEA. These include East Sussex County Council, B3 Living, National Express, Nutricia, The Royal Albert Hall, Endsleigh Insurance, O2, Screwfix, Sage, Sky, Bell Canada and TELUS. He is a frequent speaker, chairperson, panellist and facilitator at conferences, webinars, company events and other business gatherings, where his many years of business and customer service experience provide stimulating, thought-provoking engagement and audience participation. He is also a published author and his new book When a Customer Wins, Nobody Loses is available on Amazon to help business leaders to create winning and memorable customer experiences. Gerry is a Member of the Professional Speaking Association (PSA), the Global Speakers Federation (GSF), the Customer Experience Professionals Association, a Certified Customer Experience Professional (CCXP) and a Fellow of the Royal Society for Arts, Commerce & Manufacturing (RSA).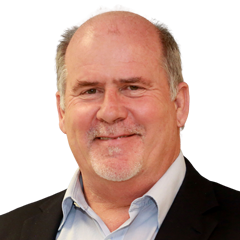 Nicholas Brice
Soul Corporations
CEO
Nicholas Brice is founder/CEO of Soul Corporations® and Bite-Size Plays. Nicholas' career as a conference chair, keynote speaker and performance culture consultant has seen him lead and present numerous blue-chip brand and culture change programmes for organisations such as British Airways, American Express, Unipart, Orange, Sun International, Toyota: Europe, USA and Japan/Global, Lucent Technologies and Tottenham Hotspur Football Club. His work has been recognised with joint National Training Journal GOLD Awards for Best Change Management, Leadership Development and Learning Partnership programmes for his work with the American Express Community Stadium and also joint winner of Engage Business Media's award for Best Customer and Employee Engagement Programme with Tottenham Hotspur Football Club.. As a speaker coach/mentor, he helps leaders and professionals of influence grow in confidence and capability in how they get important business messages across both online and face-to-face. Most recently he has been helping organisations such as Progress IT, Servier pharmaceuticals, and a national government agency as well as helping design students get 1st class honours for their project presentations. As a theatre/TV producer and director, he has directed productions for Sky Arts TV and for the last 15 years has featured in the Brighton and Edinburgh Festival with the now Fringe institution: The Big Bite-Size Breakfast Show, winning awards for Best Theatre Performance and a shortlisting for the prestigious Carol Tambor 'Best of Edinburgh' award. In this short video, he is talking about Speaking with Soul to an audience of keynote speakers at the Professional Speakers Association where he is a full Professional Member. He regularly hosts and keynotes in large global events online and face-to-face. "Nick - your speaker coaching programme is fabulous! What a difference you have made to the skills and confidence of some of our senior leaders and managers. And all achieved online! Couldn't recommend you and this programme highly enough!" Adrienne Gault Head of People Transformation and Organisation Change at Food Standards Agency, UK "Nicholas is a thoughtful, inventive, flexible, and excellent presenter and facilitator. His sessions are bright, fun, and engaging and his presentation skills are very charismatic. In all Sky felt very happy with the events he managed, and we would have no hesitation in using him again." James Hunt Director of Entertainment, Production and Sky Arts HD, BSkyB
"The event was an enjoyable learning experience that celebrates Customer Engagement through people and technology"
Customer Experience Manager,
Virgin Media

"Thanks to the conference, i felt more confident and encouraged after the day about implementing customer strategy into my work"
Serco, x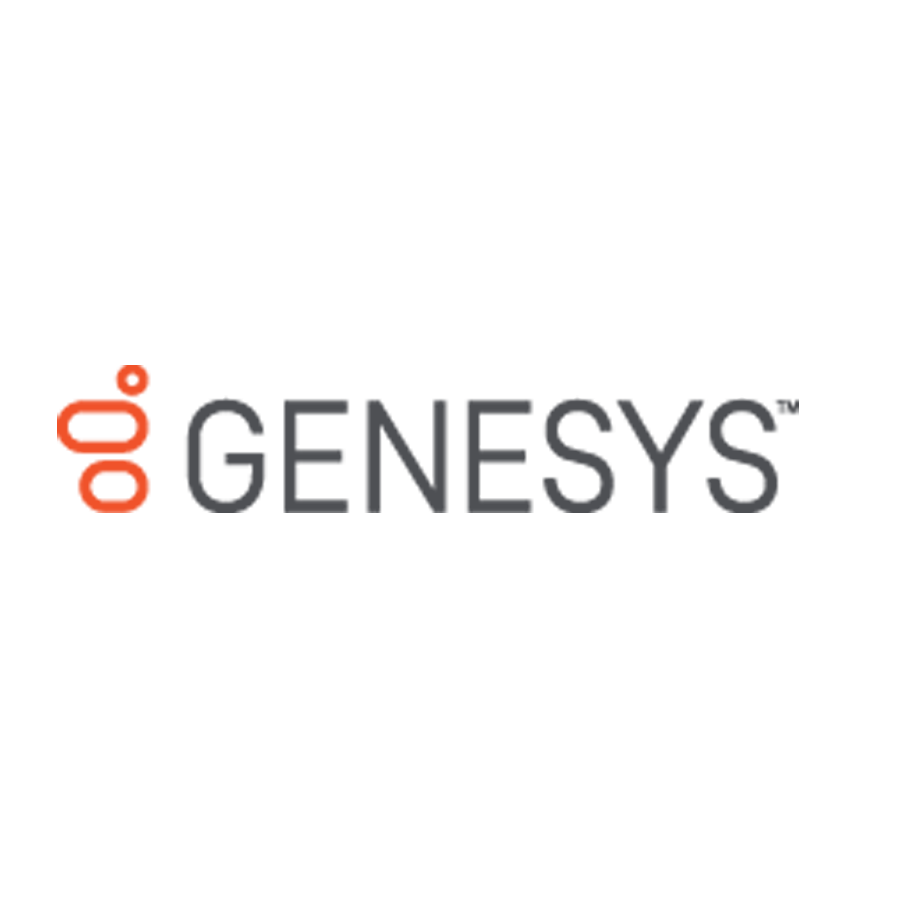 Genesys
Genesys® powers 25 billion of the world's best customer experiences each year. Our success comes from connecting employee and customer conversations on any channel, every day. Over 1,000 companies in 100+ countries trust our #1 customer experience platform to drive great business outcomes and create lasting relationships. Combining the best of technology and human ingenuity, we build solutions that mirror natural communication and work the way you think. Our industry-leading solutions foster true omnichannel engagement, performing equally well cross all channels, on-premise and in the cloud. Experience communication as it should be: fluid, instinctive and profoundly empowering.
Contact: W: www.genesys.com/uk
x

Intercom
Intercom's modern customer communications platform enables businesses to build stronger customer relationships that drive growth and scale. Intercom offers next-generation solutions for sales, marketing and support teams to deliver in-context, real-time and personalized communications to their customers. More than 25,000 organizations, including Amazon, Atlassian and Lyft Business, rely on Intercom to deliver more personalized, conversational customer experiences.
Founded in 2011 and backed by leading venture capitalists, including Kleiner Perkins, Bessemer Venture Partners and Social Capital, Intercom is on a mission to make internet business personal.
x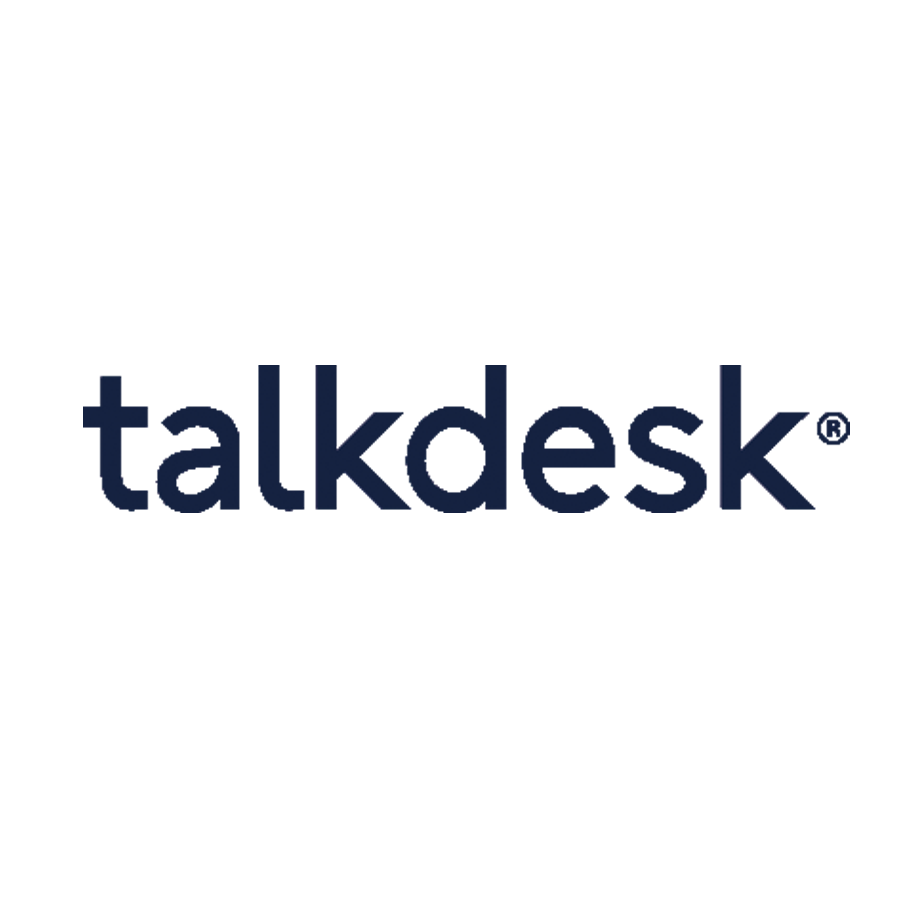 Talkdesk
Talkdesk® is a global cloud contact centre leader for customer-obsessed companies. Our automation-first customer experience solutions optimise our customers' most critical customer service processes. Our speed of innovation, vertical expertise, and global footprint reflect our commitment to ensuring that businesses can deliver better experiences across any industry and through any channel, resulting in higher customer satisfaction and accelerated business outcomes.
x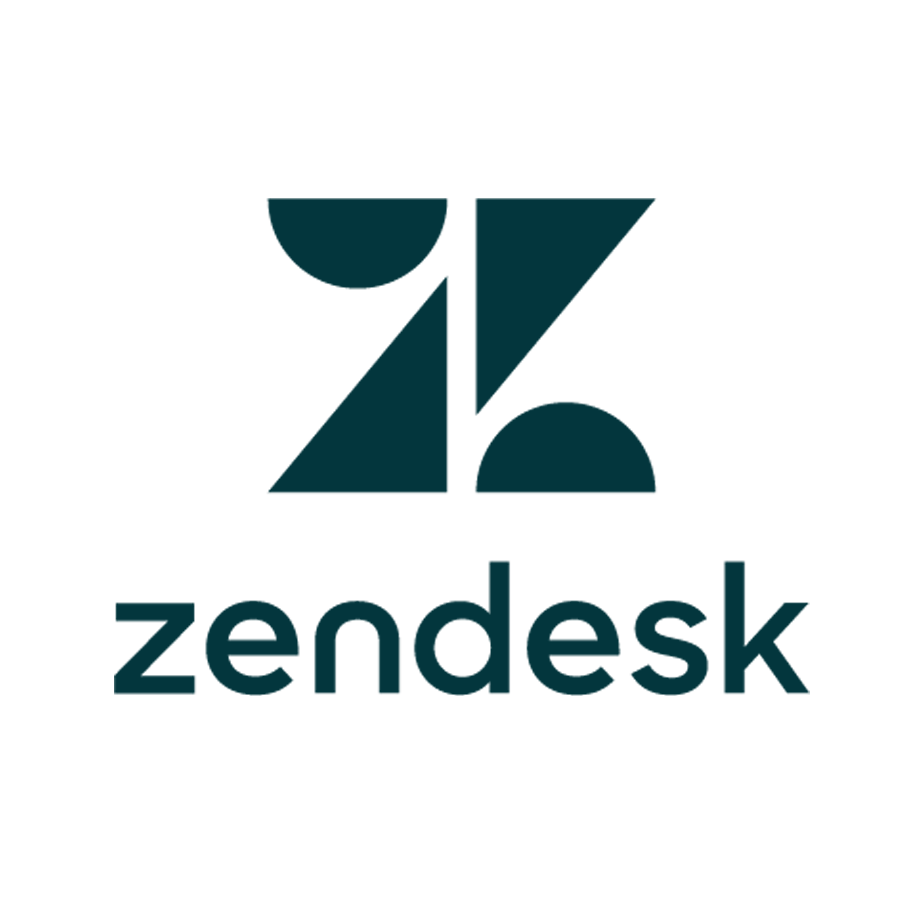 Zendesk
The best customer experiences are built with Zendesk. Zendesk's powerful and flexible customer service and engagement platform scales to meet the needs of any business, from startups and small businesses to growth companies and enterprises. Zendesk serves businesses across a multitude of industries, with more than 125,000 paid customer accounts offering service and support in more than 30 languages. Headquartered in San Francisco, Zendesk operates worldwide with 15 offices in North America, Europe, Asia, Australia, and South America.
x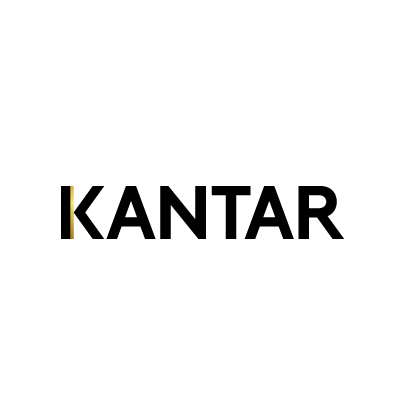 Kantar
Kantar is the world's leading data, insights and consulting company. We understand more about how people think, feel, shop, share, vote and view than anyone else. Combining our expertise in human understanding with advanced technologies, Kantar's 30,000 people help the world's leading organisations succeed and grow.
x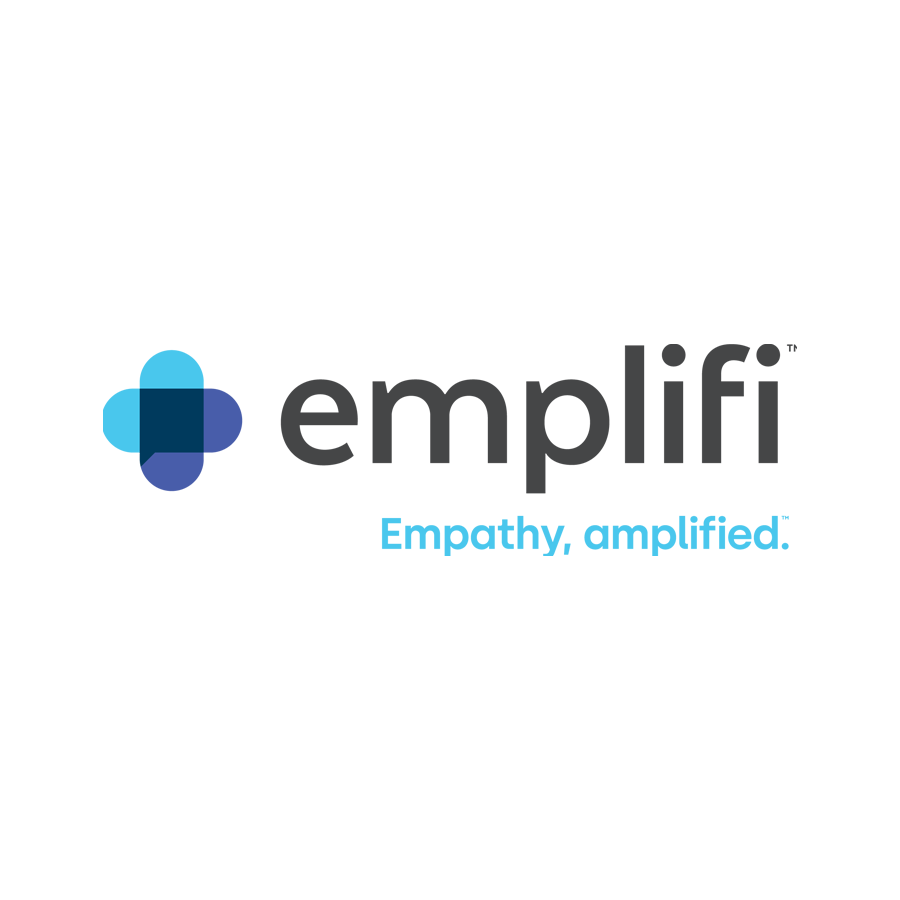 Emplifi
At Emplifi, we believe all companies should be able to show genuine empathy toward their customers and gain the insights needed to meet fast-changing expectations. Our mission is to close the customer experience gap by bringing together social media, marketing, and care teams to optimize digital interactions. We have an outstanding team of customer-obsessed employees around the world and an enviable portfolio of the world's most recognizable brands that rely on Emplifi to provide their customers with outstanding experiences at every touchpoint. For more information, visit www.emplifi.io.
x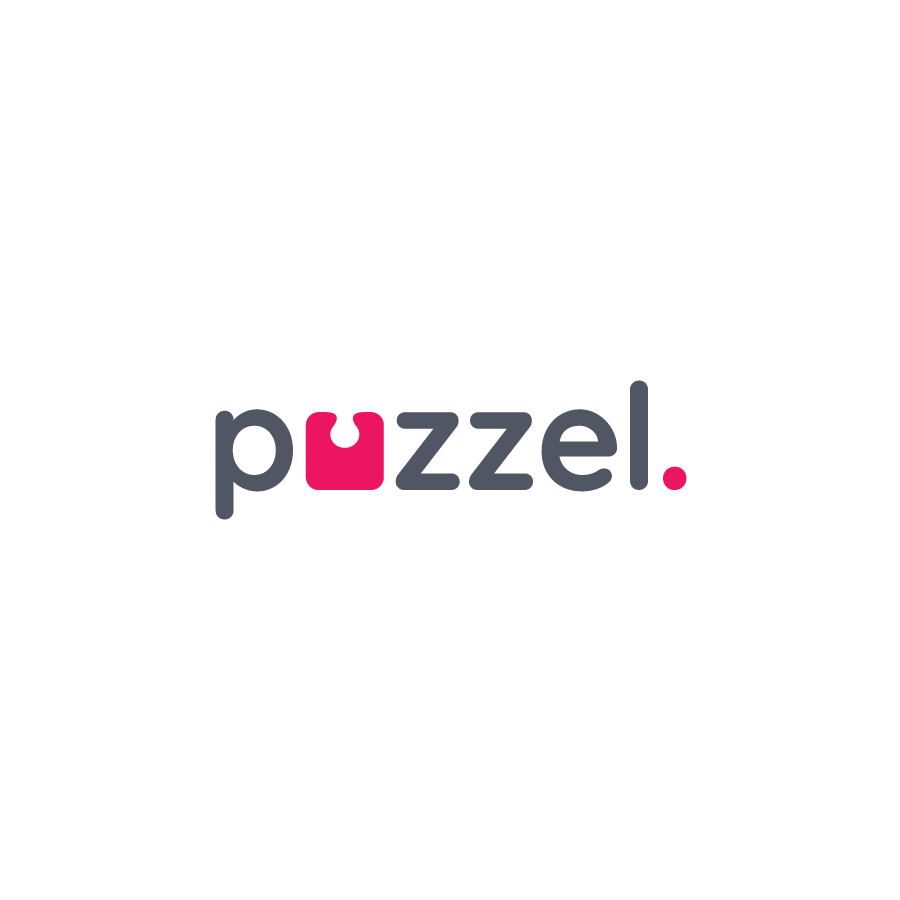 Puzzle
Puzzel is the leading European provider of cloud contact centre solutions. Every day, more than 1,100 organisations across 40 countries use our software to deliver smart customer experiences, blending the powers of people and technology to serve customers efficiently, effectively and with empathy. The Puzzel Platform enables organisations to create rich journeys for their customers, with a mix of live and self-service experiences that give people the freedom to choose when, where and how they get help. Artificial intelligence is harnessed at every touchpoint to automate tasks, provide insight, and personalise service and support. Puzzel also includes a suite of productivity and planning tools to empower managers and agents to reach their goals and continuously improve performance. With 20+ years of experience in the industry, Puzzel is the CCaaS provider organisations trust when every moment matters.
x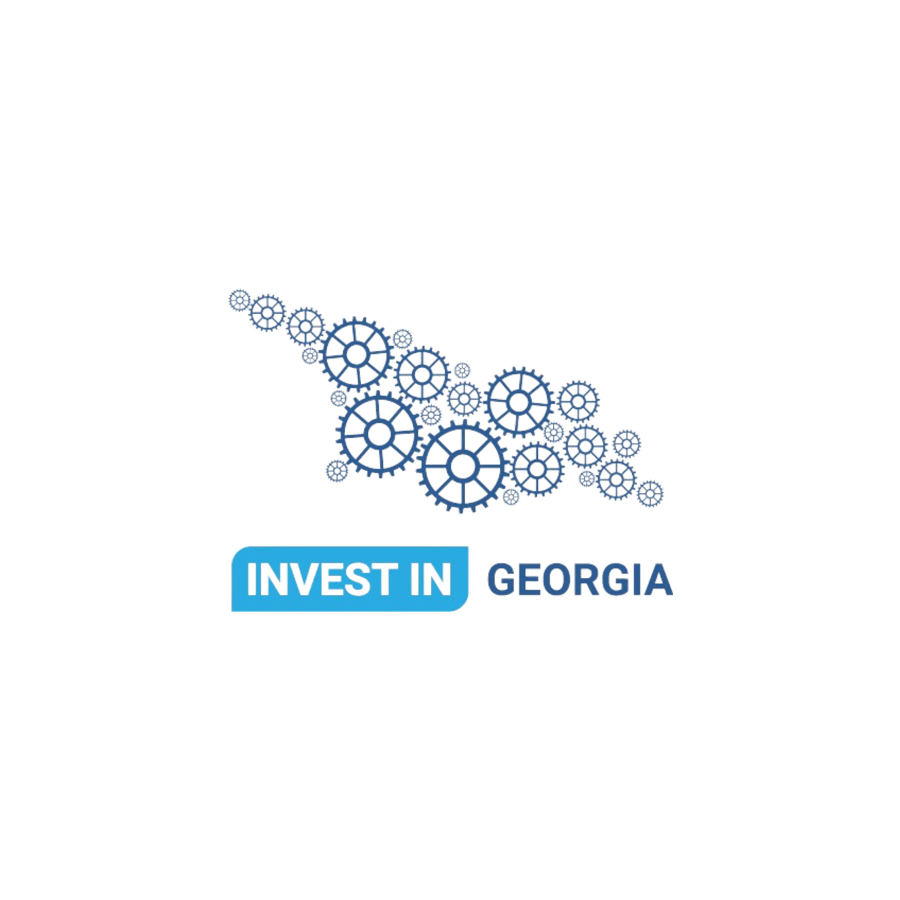 Enterprise Georgia
Invest In Georgia is investment promotion and facilitation arm of the government of country Georgia. It provides one-stop-shop services for investors and ensures that investors get updated information and are connected to relevant stakeholders. The aim of the Invest division is to attract, promote ad develop direct foreign investments in Georgia. Invest in Georgia supports companies before, during and after investment process. The agency also provides incentives for investment projects.
VENUE DETAILS
Westminster Park Plaza Hotel
200 Westminster Bridge Rd, London SE1 7UT
Situated on London's iconic South Bank, Park Plaza Westminster Bridge London lies in the heart of an eclectic area buzzing with festivals, exhibitions, film and theatre. Offering convenient access to Waterloo Station, the hotel also places guests at the heart of the capital's financial and political centre.
Renowned for its breathtaking location, incredible views and unparalleled meetings and conference facilities, Park Plaza Westminster Bridge London is the perfect choice for leisure breaks, spectacular events, or some much needed family time.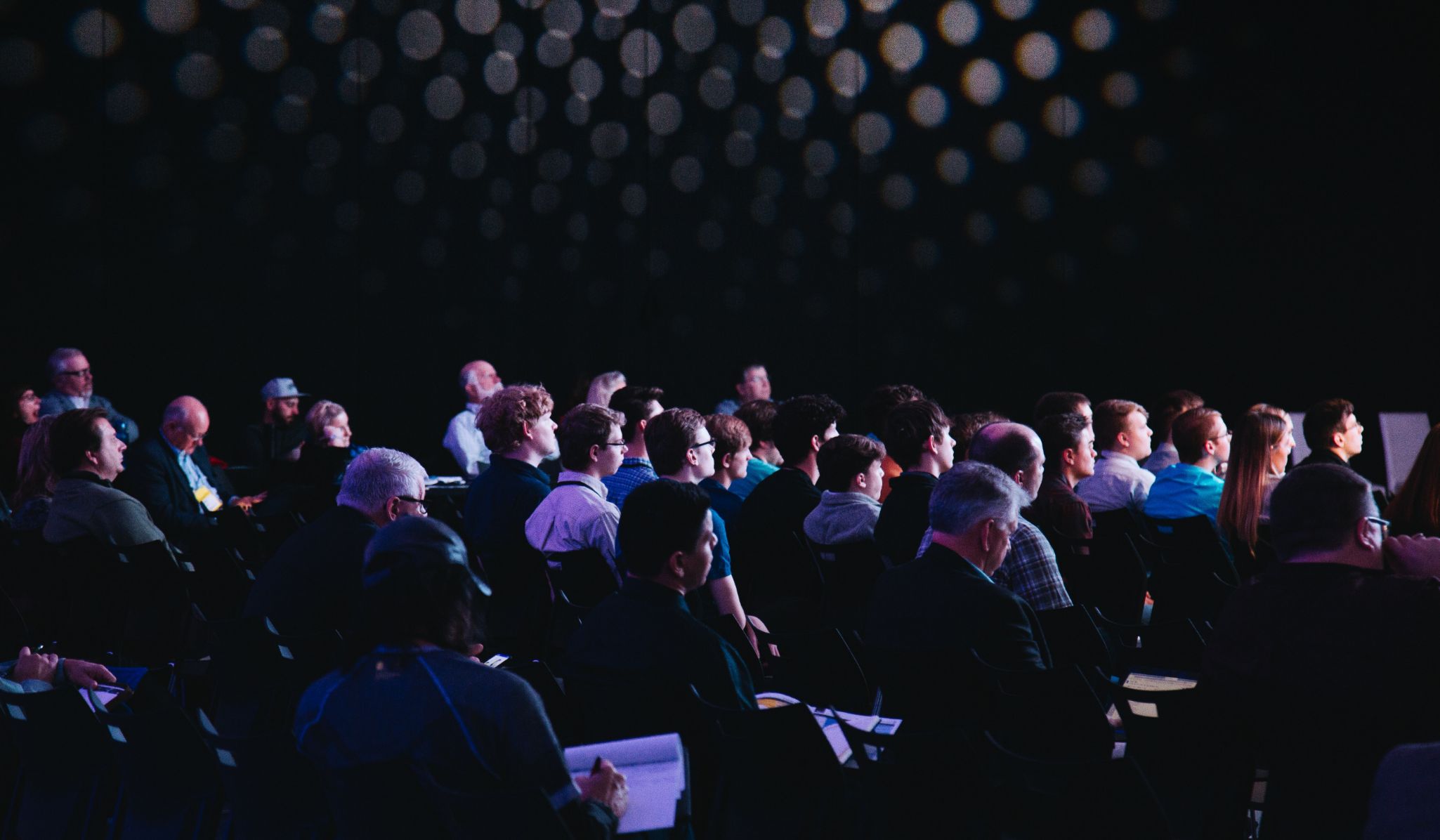 – Take the Gatwick Express headed towards London Victoria Railway Station

– From the station, take the Underground travelling eastbound on the Circle and District lines

– Get off at Westminster and walk south across Westminster Bridge

– Walk south across Westminster Bridge, safely cross the roundabout

– Walk along Westminster Bridge and the hotel will be in front of you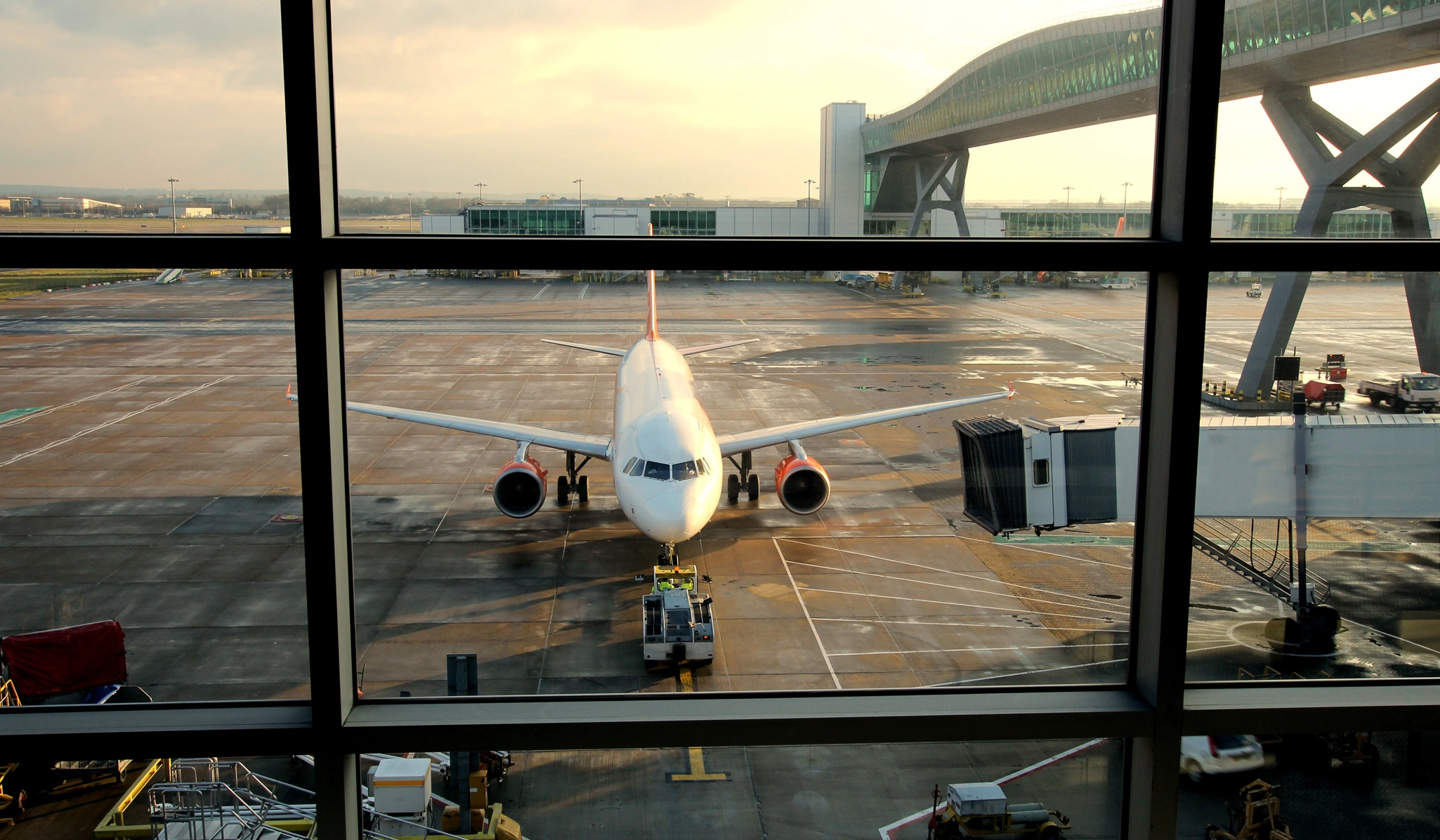 – Take the Victoria Line Southbound towards Brixton on the London Underground

– Depart at London Victoria Station

– Walk south on Wilton Road for 100 metres and Park Plaza Victoria London will be on your left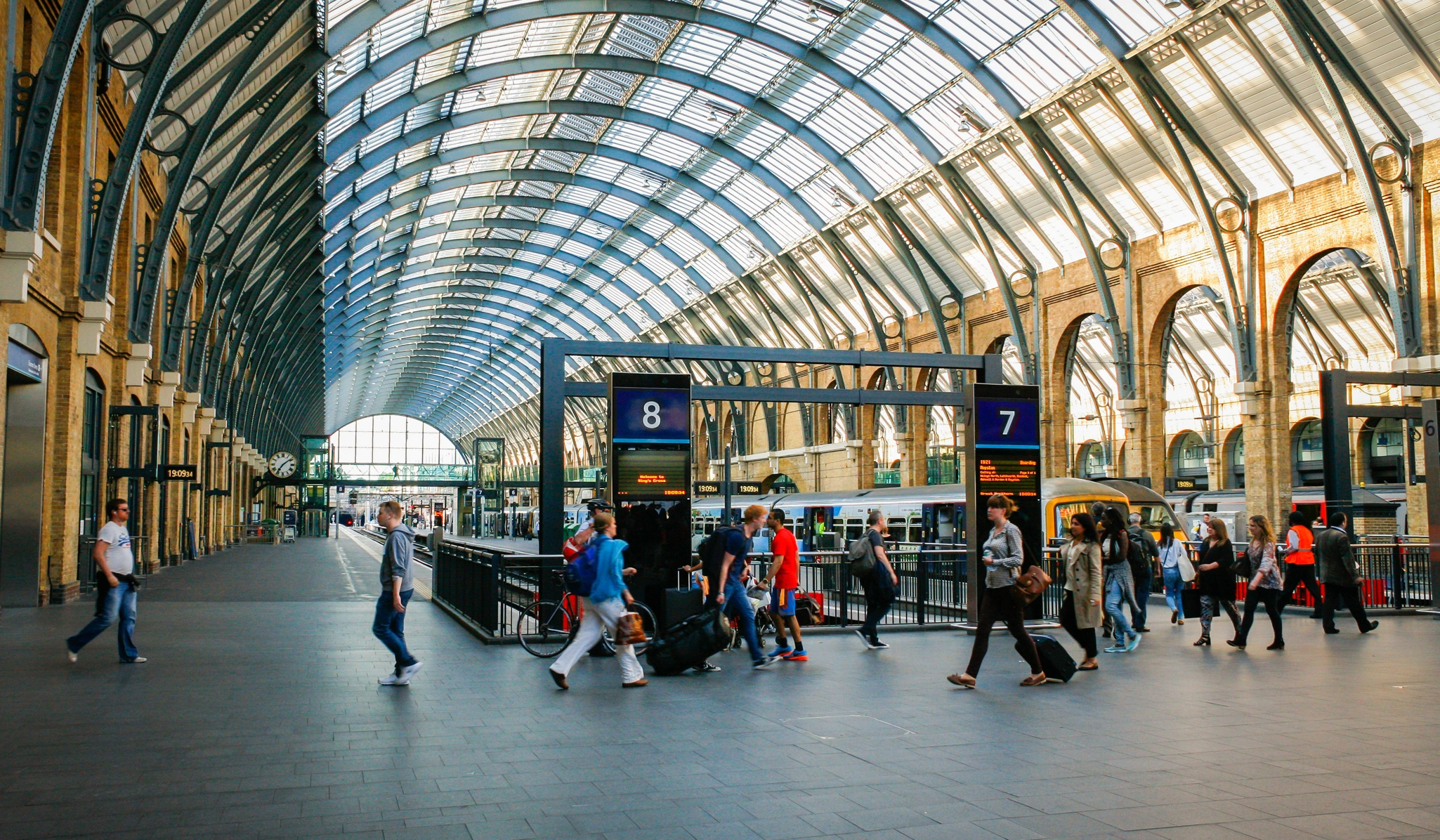 – Take the London Underground, eastbound on the Piccadilly line

– Change at Hammersmith Station and take the District line to London Victoria Station

– Walk south on Wilton Road for 100 metres

– Park Plaza Victoria London will be on your left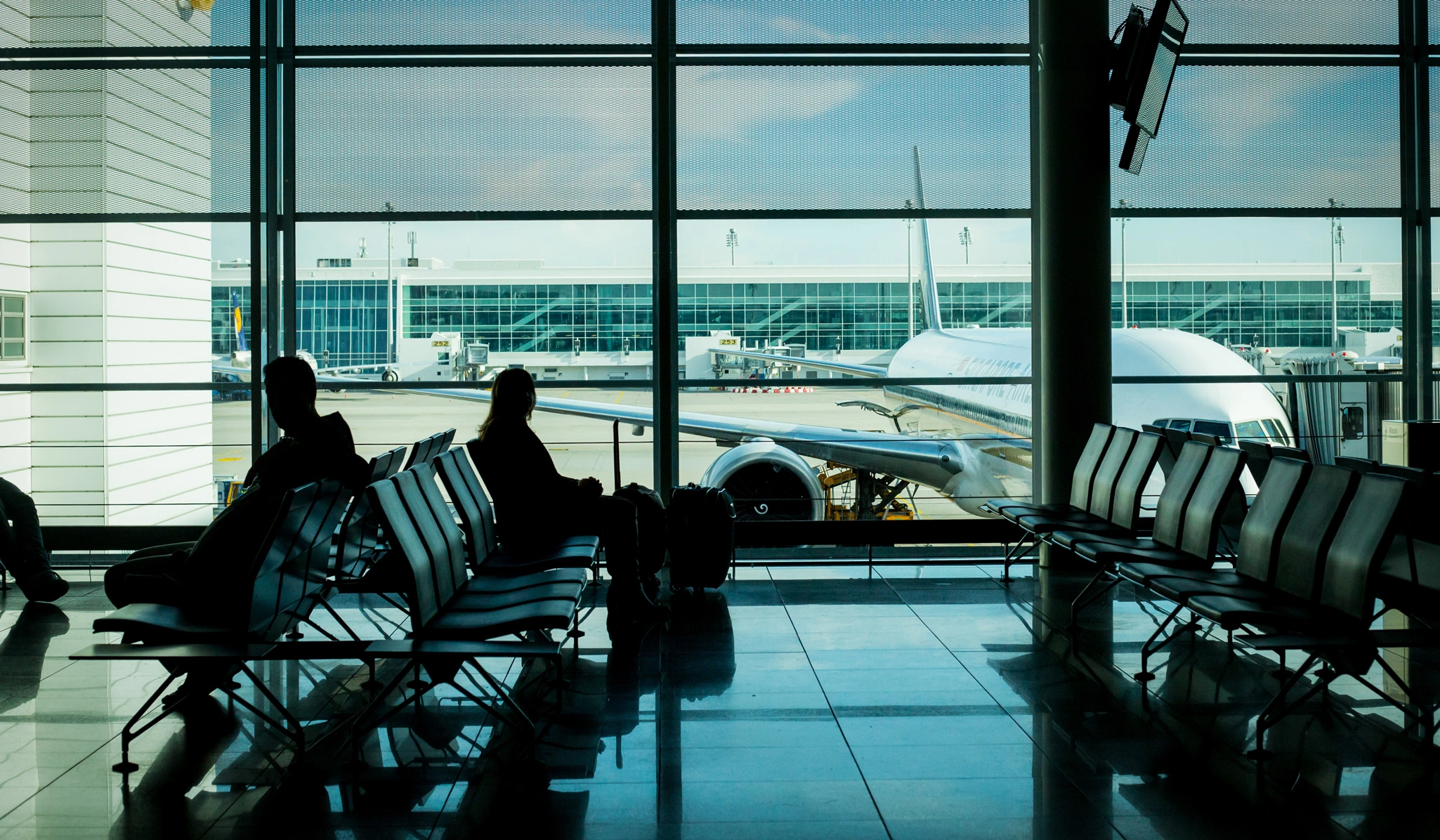 – Take the Stansted Express train to Liverpool Street Station

– Change to London Underground and take the Circle line to London Victoria Station

– Walk south on Wilton Road for 100 metres

– Park Plaza Victoria London will be on your lef