Let's build better experiences for your customers
Extensive research demonstrates that those responsible for customer contact feel like there has been no time to catch up. Few organisations have a contact mix that generates the capacity to care for vulnerable customers while meeting the inevitable demands of recessionary cost cutting.
The very best organisations are persistent, willing to innovate and discover what works by 'doing'. They collaborate and are willing to learn from others.
There's no better way to shape your future plans than by attending the Future of Customer Contact Conference in February. We've spent a lot of time researching industry pain points, as well as which organisations are excelling, in order to craft a day filled with content that we know will help you thrive.
Key facts
ONE-DAY EVENT
roundtable sessions
CASE STUDY PRESENTATIONS
In-Person
1-2-1 MEETINGS
30 exclusive presentations
What to expect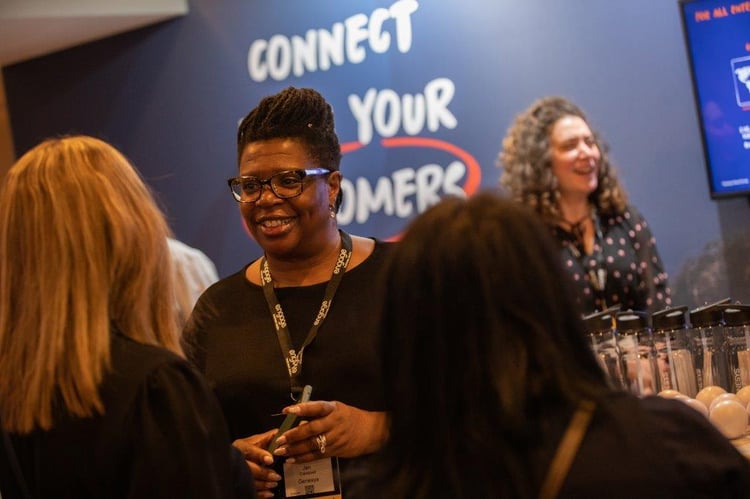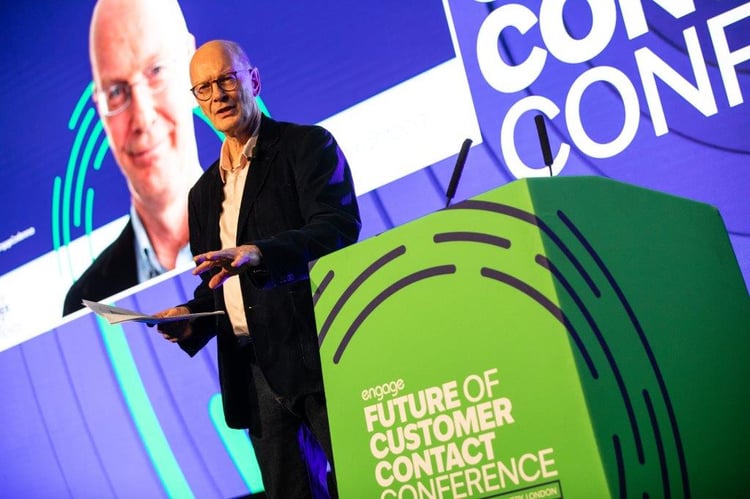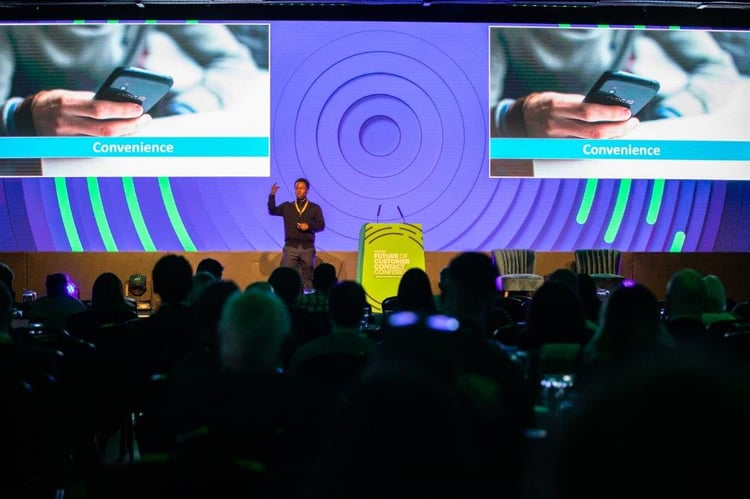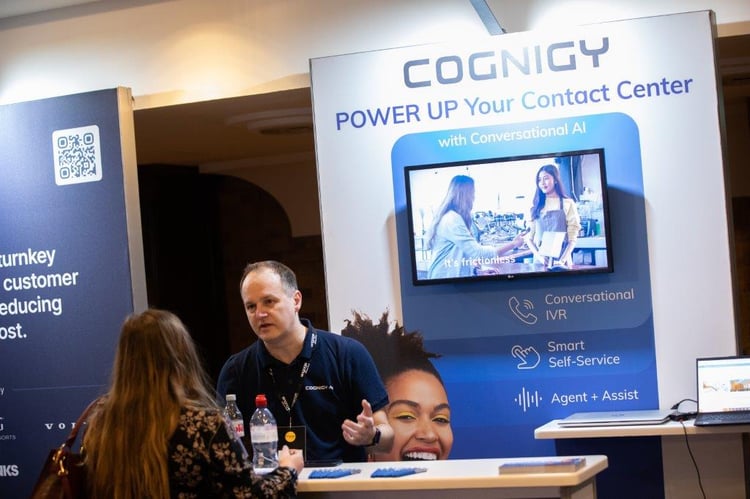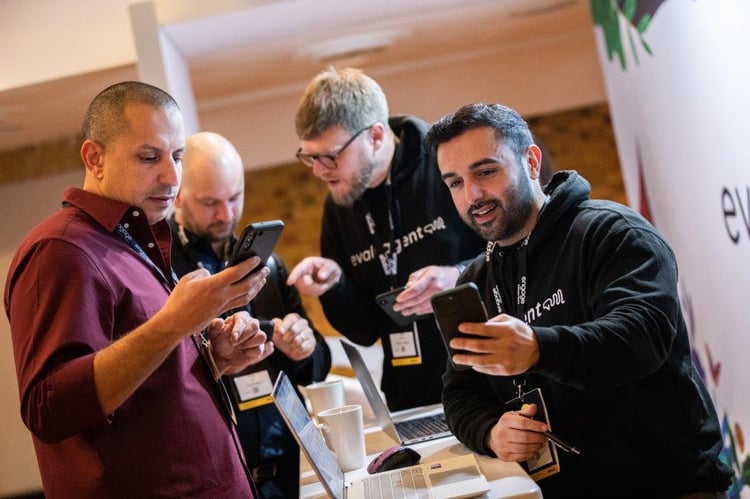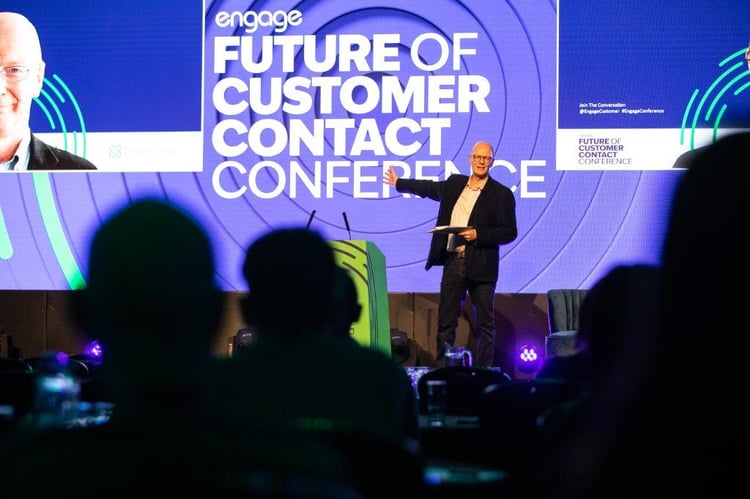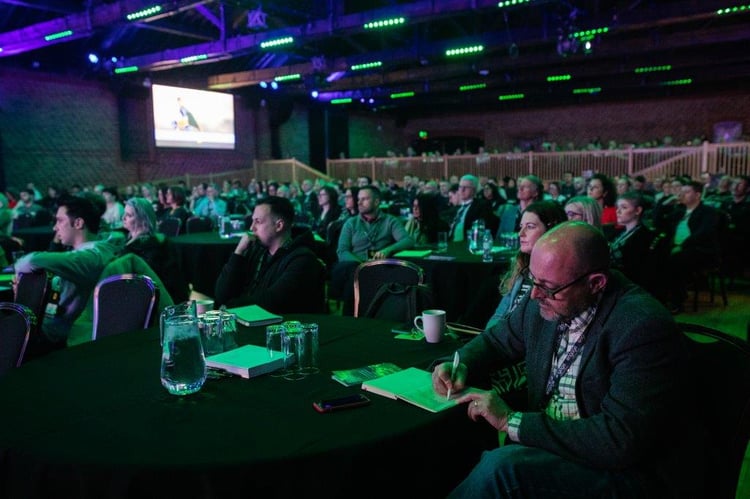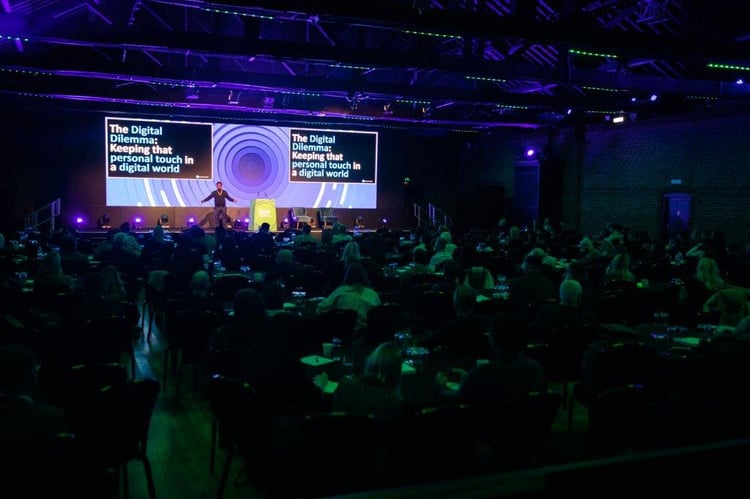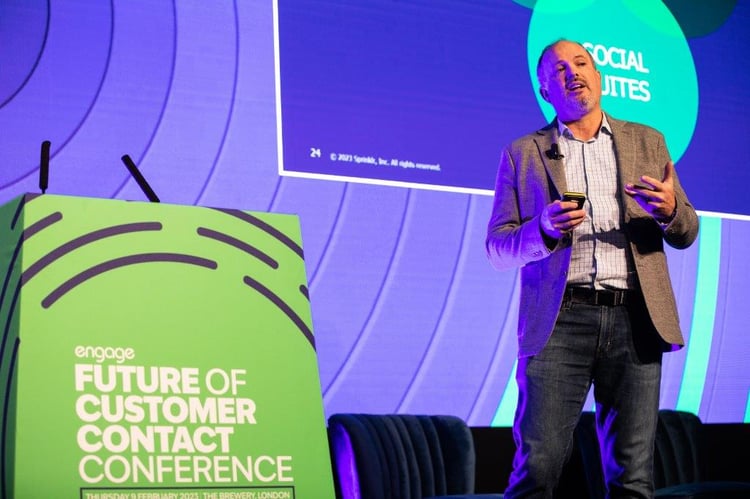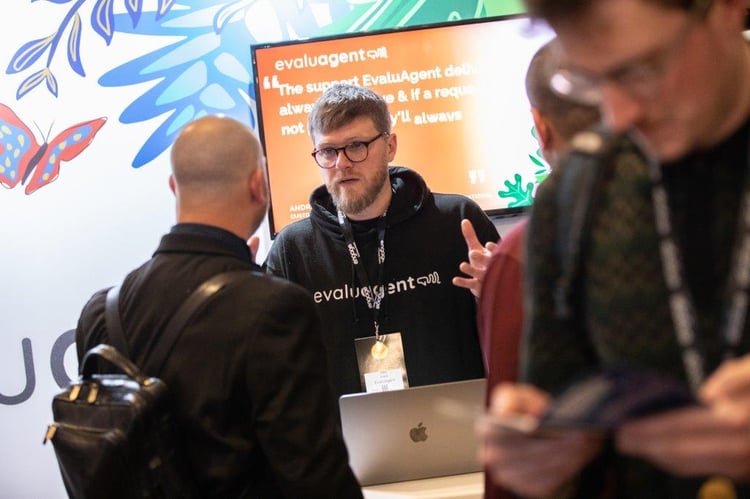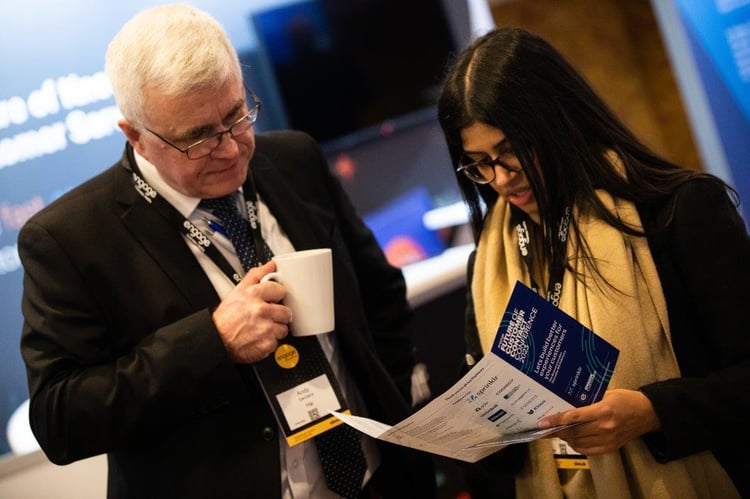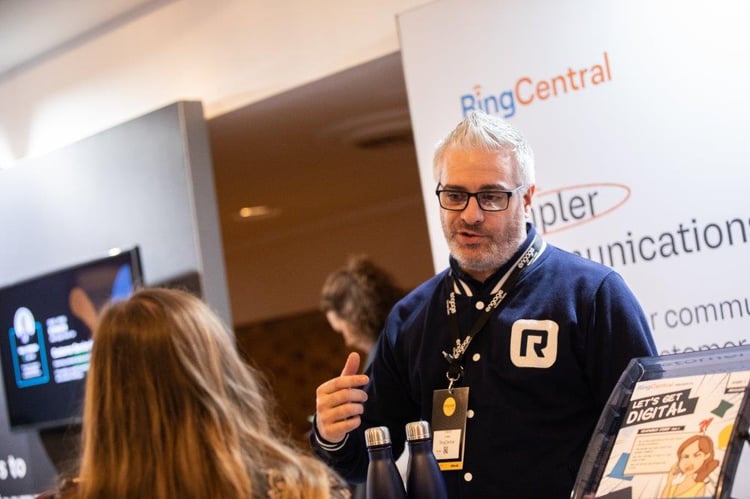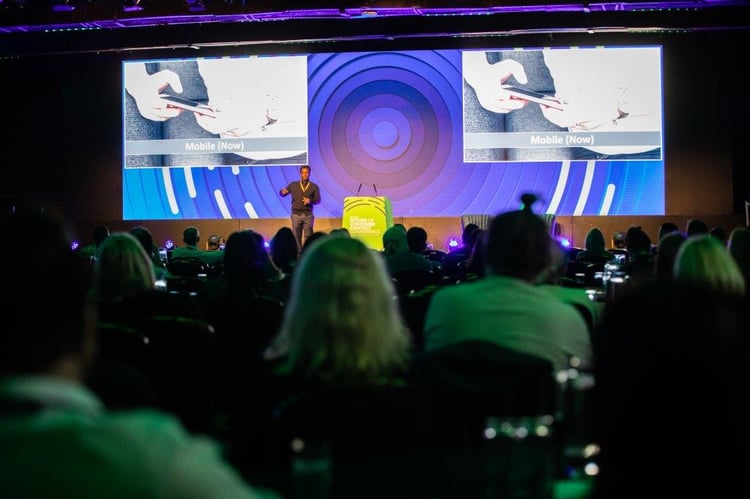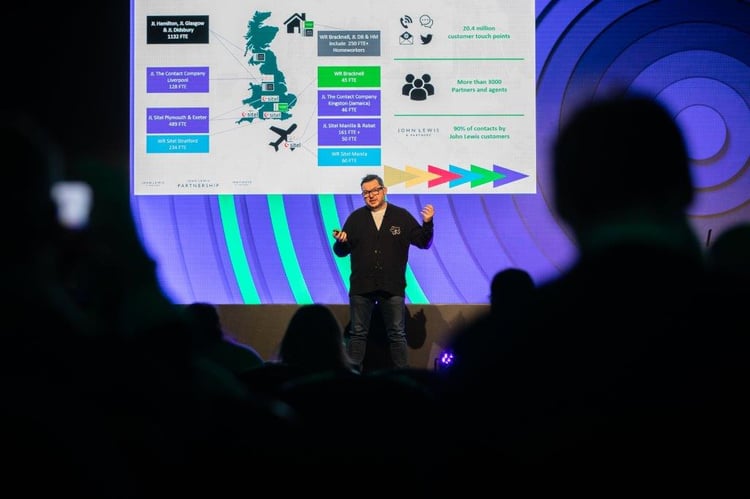 Customer Contact Strategies

There is no silver bullet when it comes to customer contact strategies. Customers expect choice and back-to-back crises mean there is a heightened desire for human contact, as well as a lack of customer trust towards organisations.

A recent study by ContactBabel demonstrates that the majority of customers would prefer to speak to a person over using self-service, so those who've rushed into digital first strategies have experienced a negative impact on customer engagement.

This stream looks at when's best to offer self-service and how to balance your customer contact strategies across channels.
Customer Outcomes

We'll be looking at how organisations are overcoming operational challenges and implementing customer and employee engagement programmes that lead to a truly omni-channel experience for customers. Key factors in implementing new programmes include balancing self-service with customer demand for human contact, solutions to low customer trust in the value and ability of bots, how we recognise and respond to customer vulnerability and engaging customers in 3D worlds.
Customer Contact and Duty of Care - Responding to Vulnerability

Organisations have a responsibility to deliver appropriate customer service that responds flexibly to the needs of vulnerable customers. Join this stream to learn from organisations that are delivering a more inclusive customer service after putting systems and processes in place to enable vulnerable customers to disclose their needs.
Making Omnichannel Work

This topic stream will focus on how organisations can create a unified, streamlined customer experience across several platforms. Creating a truly omnichannel experience increases loyalty, decreases customer churn and increases customer lifetime value. A recent study even found that a customer who connects with an organisation through three or more channels is likely to have an average order value 13% higher than single-channel organisations.
Customer Retention - Why Are Customers Leaving Brands?

3 in 5 consumers say they've switched brands due to a negative contact centre experience, with 44% of consumers only giving an organisation two chances before they switch. It's therefore clear that organisations get one second chance - but not much more. Join this stream to discover how best to retain customers and build brand loyalty.
How Hybrid Working Creates Benefit and Challenge in Equal Measure

Although it is now safe to return to the office, many companies have kept remote work as an option for their workers. The analyst firm ContactBabel predicts that hybrid working will likely remain a dominant strategy for contact centres in 2023, with just 19% of agents predicted to work only at the contact centre next year. This stream provides some top tips on how to maximise the benefits and overcome the challenges that remote working can cause.
End-to-End Service Redesign

Your channel choice will actually add cost and effort to your organisation without end-to-end redesign, which is often why organisations don't harness the true advantages of customer contact transformation.

This stream will demonstrate why it's important to not act too early when creating an end-to-end customer journey.
The Customer's Desire for Human Contact

As a result of the pandemic and recession, customers are seeking reassurance from assisted contact channels and leaning toward human contact as their preferred channel. This topic stream will allow you to navigate average vs. appropriate handling time as we support society through difficult times.
Keeping Pace - Is the Level of Change Needed Incremental or Disruptive?

This topic stream will look at how a revolution is taking place in customer service and experience. According to the CCA, the speed and severity of change over the last two years has resulted in many business models facing unprecedented disruption. We'll be looking at how you can best lead the charge on developing service, CX, digital and people without causing too much disruption to your organisation.
Strategy & Leadership

This topic stream will look at the key decisions customer contact leaders will be required to make as we approach a recession. This may include new emerging models, service capabilities and strategic service transformation.
What are the metrics that matter in a fast-changing world?

This stream looks at which measures we should be focusing on as the customer engagement landscape transforms in front of our eyes. Recent research has shown a decline in the usefulness of metrics such as customer effort score and customer retention rate. On the flip side, customer satisfaction score and quality score are being found increasingly useful.
Data Privacy - Trust vs. Personalisation

Customers want to understand where their data is being used and be given the ability to make decisions about what happens with their data. Join this stream and discover how to put your customers first in all data-driven processes.
Combining Organisational Values with Growing Customer Expectations

Research shows that a growing number of customers would stop buying from an organisation if they did not agree with their values. The connection between good corporate ethics and consumer perception is clear as corporate ESG (environment, social and governance) is increasingly in the headlines. Join this stream to learn how to future-proof your organisation through making the right decision for both the customer and the planet.
Changing Customer Behaviour and Agent Conversational Skills

In line with supporting customers through difficult times, conversations have become more complex as we see a rise in difficult and emotional calls. As well as this, consumers are more aware and better educated so are more likely to have difficult questions for agents to handle. This stream will look at how we can equip our agents with the tools they need to feel at ease when dealing with complex scenarios, as well as how we can protect the wellbeing of employees.
Contact Centre Insights - A Source of Innovation

Creating a two-way interaction between customer-facing and product teams allows organisations to become truly customer-centric through utilising customer insight to fuel the product innovations that customers really want. This stream will look at the benefits of customer-driven innovation.
Colleagues & Culture

As we look at the future of the workplace, we know that organisations need to incorporate the benefits of hybrid working into the heart of their workplace culture if they're to remain competitive when it comes to recruitment.

However, it's about more than that - research shows that agent stress directly impacts customer engagement, so organisations need to improve employee wellbeing, mental health and resilience in order to target the cause of negative consumer experiences.

Organisations also need to deal with recruitment and retention challenges - reports show that it's both increasingly hard to hire and retain employees, meaning that organisations are facing a talent shortage that's hard to replenish.

This stream will combat the issues organisations are currently facing when it comes to embedding a customer-centric culture into fragmented workplaces.
AI-Driven Self-Service

With customer expectations soaring, AI-driven self-service demonstrates its value at several points in the customer journey. It allows organisations to scale customer service operations to deal with demand, whilst also generating better customer outcomes over time. This stream will look at the best ways to integrate AI self-service into your customer journey.
Using Data & Insight

To retain customers, companies must make use of data and insight. Put differently, they should track customer behaviour and understand the needs of their target market. In this way, they will be able to respond to the fast-changing needs of customers, take their vulnerabilities into account, and drive innovation. February's event will expand on this topic, with numerous speakers expected to reveal how they have used data and insight to improve CX.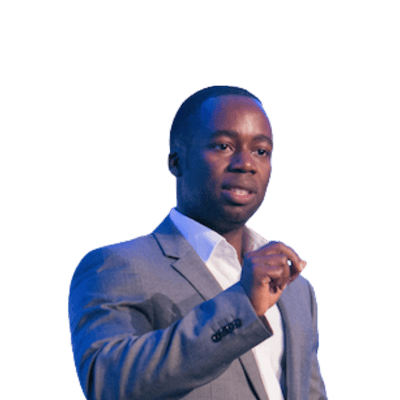 Andrew Davis
Digital Transformation & Social Media Strategist
As one of Britain's foremost social media and digitalisation experts, Andrew Davis has trained teams at organisations as diverse as Saatchi & Saatchi, KPMG, Barnardo's, the London Fire Brigade and the Premier League. He helps businesses of all types transform, disrupt and prepare, through strategic advice and training around all aspect of how digital is changing everything we do as employees and consumers.

In presentations and workshops Andrew explains how digital is evolving and what it means for business. From customers data and social media interaction to strategies for marketing, recruitment and leadership, digital platforms and online living has revolutionised how business is conducted. He underlines the need to make each aspect of your digital strategy work alongside traditional business strategies. He challenges businesses to see the digital world as an ever-changing tool that can help communication, improve products and services, and promote brands. He also considers how social media has changed perceptions of businesses and brands, looking at those that have succeeded and those that have failed to address public concerns and adapt to new business models.

Andrew started his career by running chat rooms for Pop Idol in the early days of reality TV talent shows. He also worked on Friends Reunited, before joining the BBC to help launch the digital urban music station, Radio 1Xtra. He then joined Myspace.com as a Marketing Manager and played a leading role in propelling the site from one to ten million UK users in under a year; Andrew was responsible for building the brand - including community development, content and digital marketing.

A visiting lecturer at Goldsmiths College, Andrew Davis also designed the first social media course linked to GCSE English. He sits on Ofcom's Advisory committee and has featured in Media Week's 30 Under 30 and The Guardian's report on the top ethnic minority contributors to British media.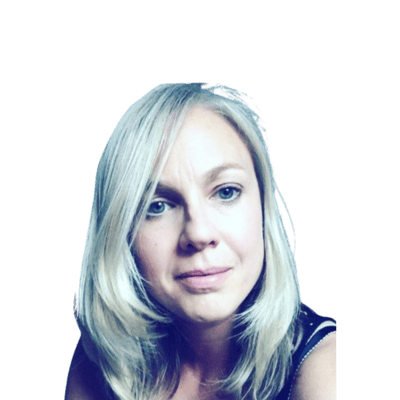 Jo Garland
Asda
Senior Director Omnichannel Customer Support
Featuring 12th in The Customer Experience Foundation (CXFO) Power 100 2022. The CXFO Power 100 recognises the top 100 rising stars and key contributors within the CX and Contact Centre community.

An award winning inspirational leader with a proven track record of leading business transformation and large teams to improve the customer and employee experience.

Extensive experience of managing remote, multisite and matrix teams to deliver exceptional results in retail and contact centre environments.

An experienced Accredited Coach and qualified Learning and Development professional, who is passionate about developing others.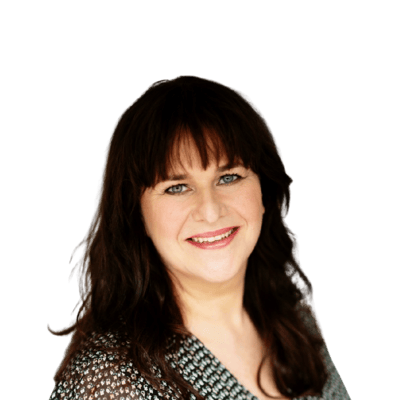 Ingrid van Ruiswijk
New Balance
Manager Customer Service DTC
I have been working in Customer Service for more than 20 years, focused on E-commerce and FMCG for European markets. My passion lies in improving business processes for CS and fulfilment, while enhancing the customer experience and driving website conversion. I look for innovative self-service solutions for the customers and digital tools to reward and incentivize loyal customers. For me, the perfect Customer Service operation is a balance between automatizing the first line
questions, while freeing up agents for personal contact and product related interactions.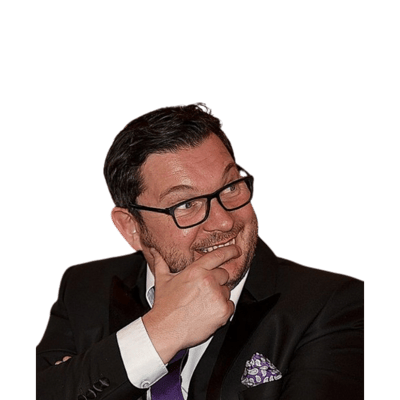 Ray Biggs
John Lewis & Waitrose
Head of Customer Care
Ray has worked in contact centres for over 25 years, and is one of the few senior leaders in our industry that started 'on the phones'. Ray has a unique CV working across operations, strategy, transformation and technology. An authentic and passionate leader who enjoys being an agitator in the boardroom but happiest on the floor with his teams and his customers This is likely to be Rays last outing wearing his John Lewis badge before Joining Ventrica as Chief Operations Officer in May.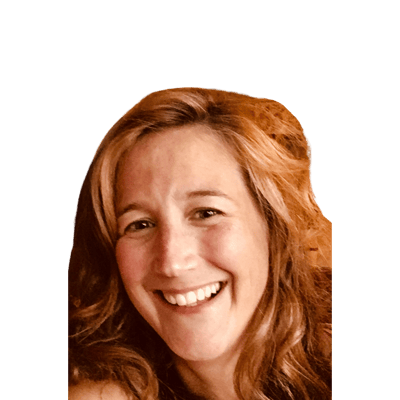 Lucie Child
The Very Group
Strategy Lead, Customer Care
Hybrid working is without doubt one of most significant changes to the way we work in living memory. For many businesses, enabling remote working was a necessary response to ensure business continuity in the face of the challenges thrown at us by the pandemic. We now have the opportunity to take stock; to reclaim control, create balance and reshape the new ways of working in a way that works for our people and our businesses. The debate rages on about the most appropriate way to do this and of course the answer may well not be one size fits all. Join us as we discuss what we all need to be thinking about before we make the changes needed to make hybrid work.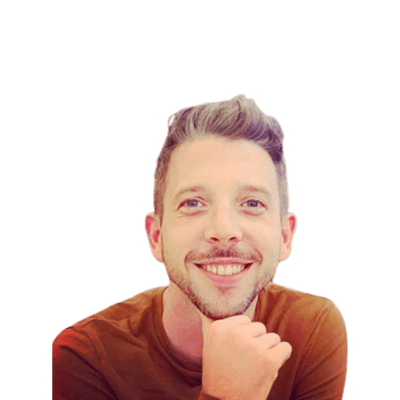 Luke Sambridge
Affinity Water
Head of Business Excellence & Transformation
Luke is a passionate and successful senior change professional, with over 10 years' experience in the management and deployment of large-scale customer change programmes in various Financial, Telecoms, Utilities and Retail Industries. Accredited in Lean Six Sigma and as a Managing Successful Programme Practitioner, Luke has previous worked in a number of Senior Management roles including Operations, Change Management, Continuous Improvement, Transformation and Consultancy.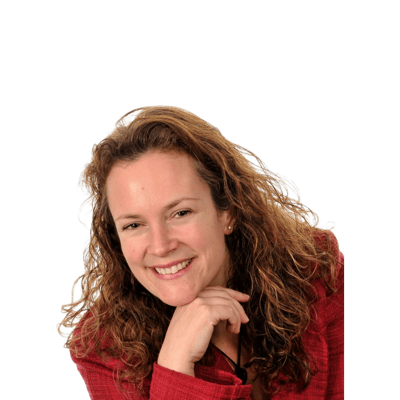 Leigh Hopwood
CCMA
CEO
Leigh is the CEO at the CCMA (Call Centre Management Association), an organisation dedicated to supporting contact centre professionals through networking, learning, and celebrating industry talent. Since joining the CCMA as Marketing Strategy and Brand Director in 2013 she has helped build the business into the UK's largest community of contact centre professionals. Since taking over as CEO in 2020, the resources available to members has grown significantly and membership has more than doubled.

As Chartered Marketer and Honorary Fellow of the Chartered Institute of Marketing, Leigh joined the Board of the CIM in 2014, becoming Chair for three years in 2016 where she led a transformation of the organisation across culture, governance and customer experience, turning significant losses into three consecutive years of profit. She continues to give back to this community and is a Trustee on the CIM Benevolent Fund.

For the last 25 years Leigh has been helping organisations develop their marketing capability. Having led marketing functions for IT companies specialising in niche markets, she has spent time as a business advisor and a marketing coach supporting marketing professionals at all levels.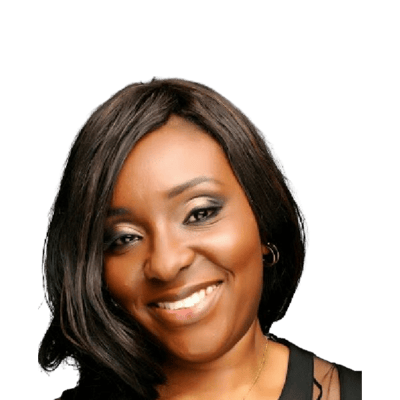 Sabina Onwuka
London Borough of Barking and Dagenham
Customer Services Manager
Sabina Onwuka is the Customer Services Manager at The London Borough of Barking & Dagenham. She has worked in the Customer Services industry for over 20 years. She started in the private sector and then moved across into the public sector in 2012. Her philosophy has always been about serving others, and being the voice of the residents, and staff is where she thrives. Sabina has been a mentor to her team members, as she believes in providing a safe place for her staff to feel supported, grow at work and outside of work. One of her highlights was the transformation of her department from 100% office-based way of working to 100% homeworking, and the implementation of cloud technology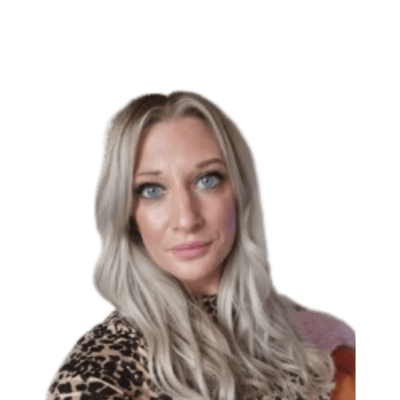 Hattie Wildeman
E.ON Next
Head of Digital operations
Hattie Wildeman is Head of Digital operations at E.ON Next.
Chandni Bhatt
Beauty Pie
Senior Manager, Member Happiness (CX)
Chandni is a veteran in the CX space with a demonstrated history of working with rapid growth businesses in the e-commerce environment within the fashion and beauty industry. Background in handling multiple complex projects and managing large offshore teams in EMEA and North America. Curious, innovative, hands on approach. Thrives on creating cost effective solutions and challenging existing processes to create efficiencies.

Specialising in subscription models, automation and digital transformations, retention, CX and developing high performing teams. Highly skilled in Vendor Management, Contact Centre Scaling, self-service and VOC. Digital Services such as Social Media, Community and consumer reviews.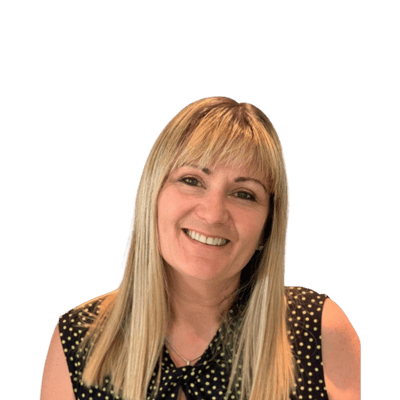 Francesca Rea
NewDay
Director of Contact Centre and Client Delivery
May 2014, Francesca joined NewDay where she is the Director of Contact Centre & Service Delivery. As a member of the Senior Leadership team Fran directs the omni-channel servicing strategy across E servicing, Mobile App, Digital Messaging, Call centre and Complaints. Fran also provides insight back into the business which supports improvements in CX. Fran previously worked at GE Capital, Axa Life, Telefonica O2, Cable & Wireless Worldwide and BT and as an experienced Leader, has led successful transformations and created award winning customer service transformations and experiences.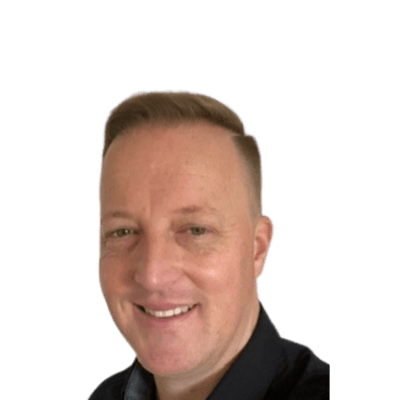 Tristan Scott
E.ON Digital Technology GmbH (EDT)
Senior Service Delivery Manager
Tristan is a Senior Service Delivery Manager, in the User Excellence department within E.ON Digital Technology. He has worked for a large part of his career in various Technical, Project Management, and Service Management roles for IT Outsourcing providers. Since joining E.ON 6 years ago, he managed IT Supplier and delivered global services provided to E.ON now as the customer.
Tristan currently leads an Automation Program within E.ON, which delivers automated IT solutions for E.ON's global business users via the use of user-facing Bots. These have the aim of transforming the IT user experience, whilst also driving operational efficiencies including moving contacts away from traditional IT Support contact channels.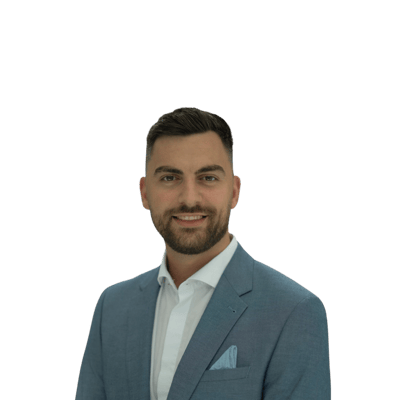 Arbnor Feka
E.ON Digital Technology GmbH (EDT)
IT Service Owner Conversational AI
Arbnor is Conversational AI - Service Owner at E.ON and plays a role in the adoption of Conversational AI solutions across the E.ON group. He has played a wide range of roles from business consulting and conversational designer to program manager, handling strategic turnkey Conversational AI projects, conceptualizing innovative solutions and bringing them to life while creating a business impact. Such solutions also get awareness and appreciation from E.ON Management members to drive it further. Arbnor currently is also the Project Manager of the Automation Program.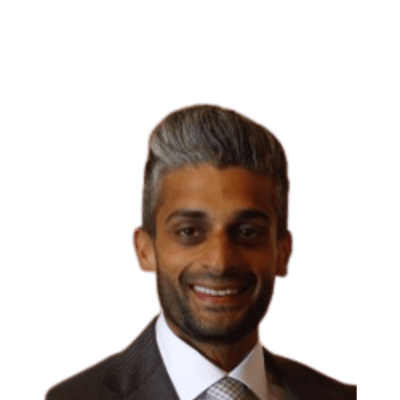 Ajay Mitha
Tandem Bank
Managing Director - Servicing
Ajay is an accomplished leader in Customer Operations. Having spent most of his time leading front-line operations in both Collections and Customer Service. He has a keen interest in People Engagement, Process Improvement and Speech Analytics. He currently works for Tandem, who are building the UK's greener, digital bank.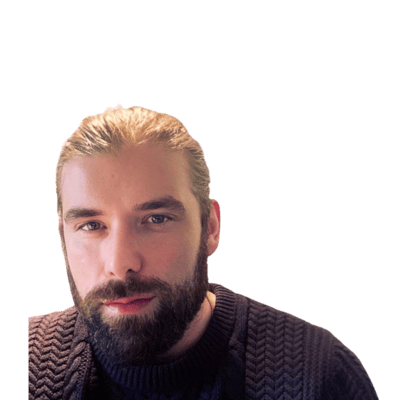 Daniel Killick
Tandem Bank
Customer Experience Manager
Daniel Killick has been in financial services for over 15 years working for some of the largest banks in the prime and sub-prime market, with a solid background in analytics, operations, resource planning, and customer experience. As an innovative thinking Daniel is well versed in utilising cutting edge technology to maximise efficency and productivity with a passion for best in class customer experience.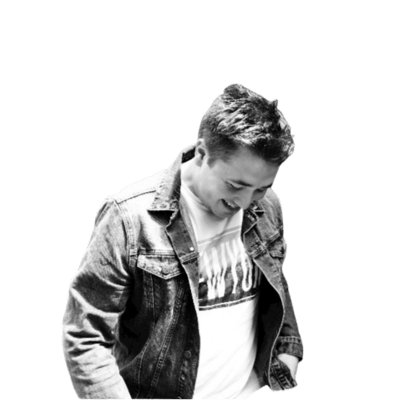 Daniel House
New Look
Senior Customer Engagement & Support Manager
Daniel has worked in retail for over 15 years, in brands such as Debenhams, Sainsburys and McDonalds.
As well as extensive customer service experience, he has also worked within Learning & Development and Communication & Press teams. He has worked at New Look for 6 years, supporting the launch of the retail customer survey 'New Look Listens', store service training and contact centre retention. Most recently, he has been co-heading up a team of over 70, delivering first line customer service to over 600,000 customers a year. In his current role, he has supported the in-housing of customer support from an external contact centre, helped switch New Look to a digital only Care team and built an extensive programme of training and development called 'Steps to Success'.
Outside of Customer Care, Dan resides in Southampton, Hampshire with his husband Declan and 10 year old cat, Willow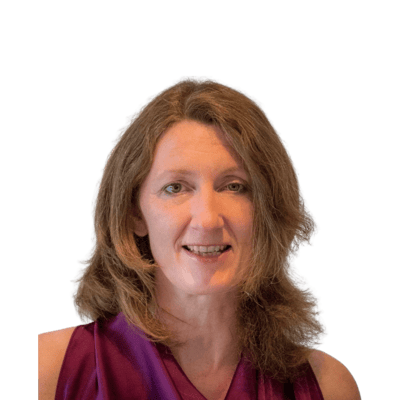 Michelle Ansell
Douglas Jackson
Managing Partner
A high-end retained executive search recruitment firm exclusively focused on customer and digitally centric business, delivering high performance, diverse, impactful leadership across customer and operation functions.

I believe that recruitment is broken.

I believe that your recruitment process can be better.

I care passionately about the job that I do, the businesses I support and the individuals I represent.

Every week I have so many conversations with clients concerned about the service, or failures they have received from their search firms.

Conversations with individuals who despair at the application process, the lack of communication and information available to them.

I help customer and digitally led boards, leaders and Directors improve the success and retention of your new hires. To deliver a better customer and employee experience. To drive profits, growth and exit values.

I help you make one of the most important decisions you will make. Who to hire.

Identify, attract and hire C-Suite, Board, Diverse impactful leadership appointments and skilled practitioner talent/NED talent that will differentiate your business and brand across customer and operations; customer service, customer experience, customer contact, customer strategy, customer success, customer insight, customer journey, operations, service delivery, resource planning, forecasting, CX/DX.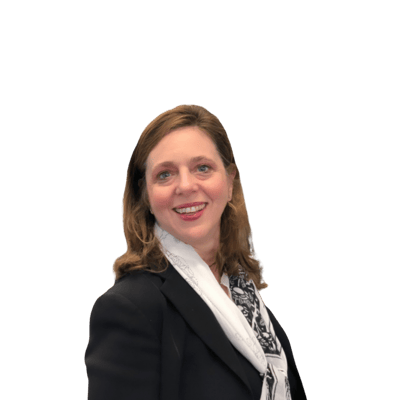 Emma Krygier
Financial Conduct Authority
Head of Supervision Hub
Emma Krygier has built her career setting up and running large operations. During 25 years in sales, service, and technical support, she has built her leadership skills through working for the most respected names in Financial Services and other industries. Emma brings a wealth of experience in all aspects of customer and employee engagement with a solid track record in a variety of disciplines from contact centre management, project management to operations, marketing, coaching, mediation, facilitation, training and building culture. Her contribution has been recognised through a variety of prestigious awards for excellence in Sales, Customer Service and Training. She is now Head of the Supervision Hub at the Financial Conduct Authority leading a team that serves customers and supervises firms.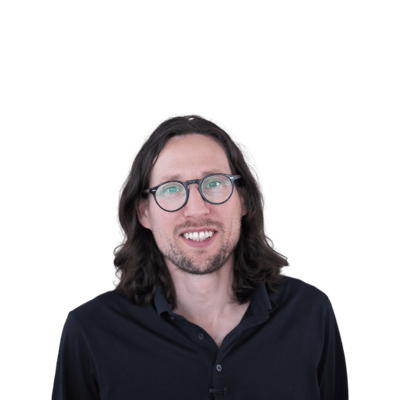 Hans van Dam
Conversational Design Institute
CEO
Hans van Dam is the founder of Conversation Design Institute, the world's leading training and certification institute for people working in conversational AI. Hans has trained more than 5,000 professionals in conversational AI and works with Fortune 500 companies to make their AI Assistants more human-centric, effective, and inclusive. He also leads CDI Foundation, a non-profit that develops design standards and provides scholarships within the industry. Hans is a frequent guest lecturer at universities worldwide. He is currently based in Amsterdam, where he lives with his family.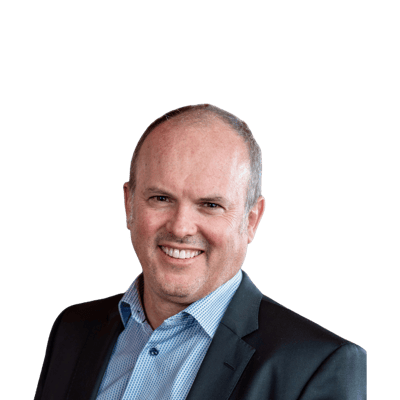 Paul Herman
Sprinklr
Senior Vice President of Global Digital Transformation Services
Paul Herman, is the Senior Vice President of Global Digital Transformation Services. A Sprinklr customer for nearly five years, Paul joined the company from Nike, where he was Program Director of Global Brand Digital Platforms, responsible for enabling Nike's digital content, dynamic audience targeting, asset management, omni-channel publishing, customer support, and reporting success. At Sprinklr, Paul's focus is helping to shape and connect customer strategy to Sprinklr execution. Since joining Sprinklr, Paul has met with senior executives at over 300 of the world's largest companies – consulting with them on the art-of-the-possible and the people, process, technology, and change management required to achieve it. Paul's responsibilities also include overseeing Analyst Relations to establish Sprinklr's leadership in the market across its product portfolio.

Paul has over 25 years of global experience helping companies drive innovation and implement significant change through digital products and services. In addition to holding a number of leadership roles at Nike, he's also worked as a VP of marketing and solutions at Learning.com, and led corporate strategy, business leadership, and marketing activities at Xerox.

Paul received his Bachelor of Engineering from the University of Stellenbosch in South Africa and his Executive MBA from the Lundquist College of Business at the University of Oregon.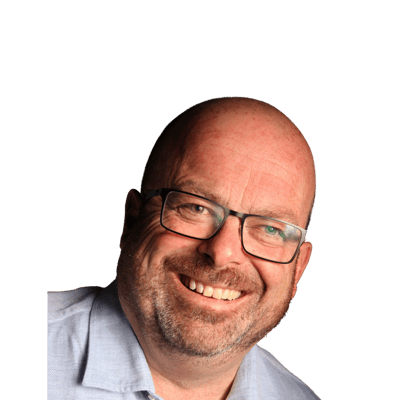 Dave D'Arcy
RingCentral
Senior Director of Customer Care EMEA
Dave is a vastly experienced and Industry recognised customer and contact centre expert. He has spent almost 30 years in customer oriented roles predominantly in the IT and Telecoms sector. Dave has spent the last 6 years shaping and delivering customer experience, and support in the communication SaaS (Software as a Service) area.

Dave is highly awarded within his field, his recognitions include twice EMEA Best Industry Director and twice World Best Industry Director. In 2022 Dave was named in Customer Experience Foundation inaugural CXFO Power100

Dave is the Senior Director of Customer Care EMEA for RingCentral leading a first class team of CX professional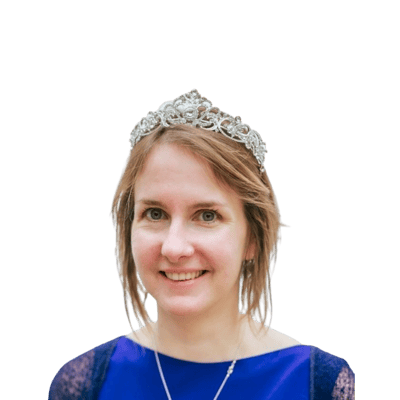 Valentina Thörner
Klaus
Head of Remote and Support Quality
As a recovering overachiever, Valentina is fascinated by the concept of quality. What does it mean, how does it show up, and how can you teach people to care about excellence? Her background in CS/CX and product management helps her to focus both on the HOW and on the WHY things work - and how to improve them. She is Head of Remote and Support Quality at Klaus, supporting both employees as well as customers in leveling up their work's... quality. She's also a single mom to twins, and runs in the mountains to think.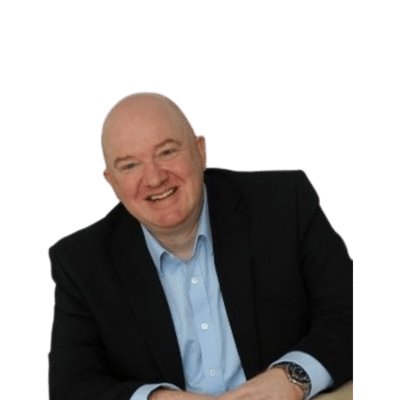 Huw Jones
Verint
Director, Solutions Consulting
Huw leads Verint's specialist consulting team in EMEA – ensuring customers select and secure the most from Verint workforce management (WFM) solutions. Huw educates and inspires, having enjoyed over 20 years in tech. His customers credit him on his robust understanding of how customer behaviour drives new and innovative approaches to staffing across contact centre and back-office operations. An expert in the impact of digital contact, robotics and self-service, Huw is an advocate for using tech and the human touch to close the Engagement Capacity Gap.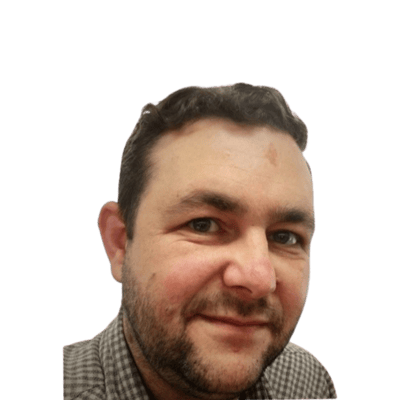 Karl Senekal
Capitec
Software Development Manager: Integrated Business Planning
Karl Senekal is the technology enabler at top South African retail bank, Capitec. – which has over 19 million clients, 853 branches and over 11,000 in-branch professionals.For the last 11 years Karl's pivotal role across forecasting, scheduling, operations planning and integrated business planning, has ensured he has a unique perspective of the bank's transformation of its in-branch and contact centre customer experience and innovative utilisation of colleagues' skills across other customer engagement channels.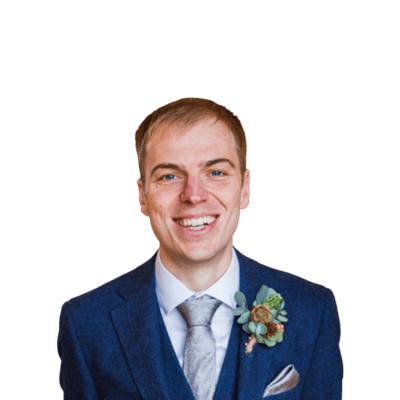 Martin Harris
Vonage
Head of New Business Sales
Responsible for the GTM strategy for New Business Sales UK/I at Vonage. Focused on achieving consistent YoY growth within our region and setting the standard for pipeline generation, pipeline management and bookings execution.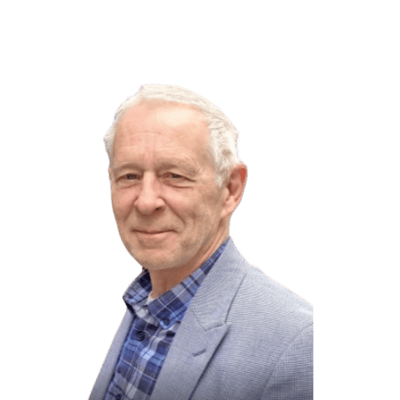 Ron Moody
Connect Assist
Managing Director
I joined Connect Assist in June 2015, bringing over 30 years' experience in sales & marketing, media, e-commerce, leadership and business strategy. Fast-forward to 2017 and I was appointed CEO.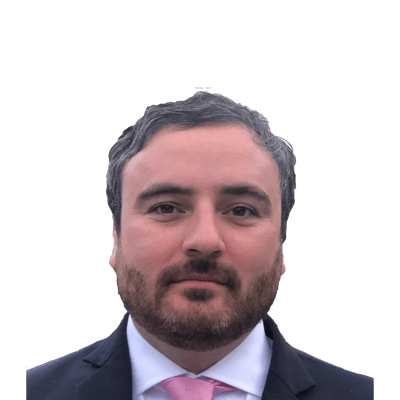 James Cockbill
Genesys
Principal AI & Digital Solutions Consultant EMEA & APAC
In his role as Principal Digital & AI Solutions Consultant at Genesys, James is responsible for assisting companies leverage Genesys' AI-powered engagement platform enabling smarter engagement with customers and employees. James is an ambassador for this technology, which helps enterprises create better customer experiences and unlock the potential of the modern workforce.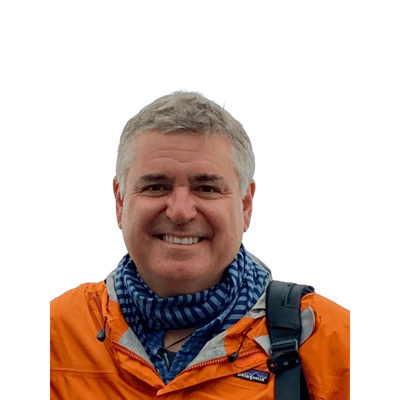 Carter Calle
IHG Hotels & Resorts
IHG Sr. Product Manager, AI & Messaging Strategy
Carter has over 20 years of experience as a customer service professional in various industries and organizations. Currently, he leads the development and implementation of the roadmap for Artificial Intelligence and Messaging at IHG. Prior to that, he spent a decade managing chat strategy and operations first for Time Warner Cable and then at Comcast. He deployed and integrated new chat platforms and chat bots at both companies. At Comcast, he led the effort to expand into customer service via SMS and Apple Messages for Business. Carter lives in Alexandria, VA with his wife Beth and their two labs. He enjoys travel, cooking, concerts and boating.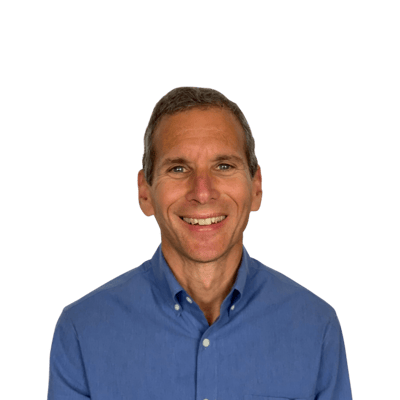 Mike Myer
Quiq
CEO and Founder
Before founding Quiq, Mike was Chief Product Officer & VP of Engineering at Dataminr, a startup that analyzes all of the world's tweets in real-time and detects breaking information ahead of any other source.

Mike has deep expertise in customer service software having previously built the RightNow Customer Experience solution used by many of the world's largest consumer brands to deliver exceptional interactions. RightNow went public in 2004 and was acquired by Oracle for $1.5B in 2011. Mike led Engineering the entire time RightNow was a standalone company and later managed a team of nearly 500 at Oracle responsible for Service Cloud.

Before RightNow, Mike held various software development and architect roles at AT&T/Lucent/Bell Labs Research. Mike has earned BS and MS degrees in CS from Rutgers University.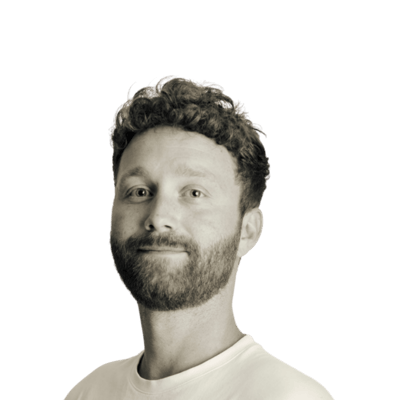 Carl Thompson
Genesys
Customer Journey Specialist
Carl is a Strategic Sales Specialist at Pointillist by Genesys, focused on helping customers grow revenue while reducing cost through great customer experiences.
Martin Reichenbach
Shelf
Human API
Martin is a computer scientist who ended up in sales roles because he talks too much. With a proven track record in Digitalization, Consulting and Strategy, he decided to join Shelf in February 2022. With his self created job title "Human API" he is a perfect fit for Shelf's "API first" Knowledge Management Platform.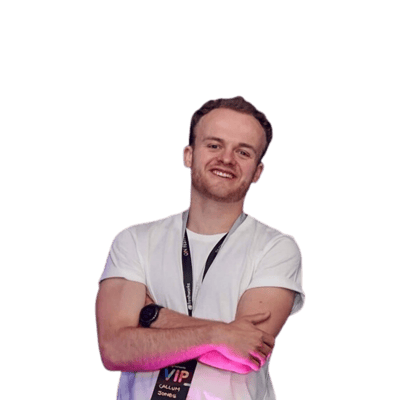 Callum Lewis Jones
Freshworks
Customer Experience Lead
Callum is Freshworks' Customer Experience Lead.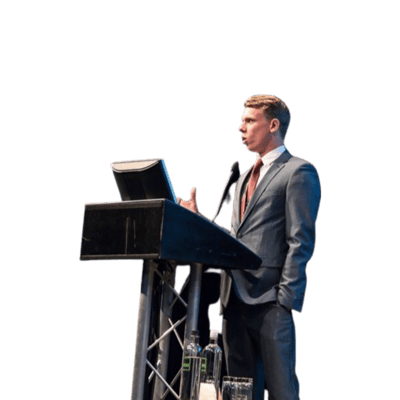 Matt Bramley
Freshworks
Customer Experience Solutions Engineer
Matt Bramley is Freshworks' Customer Experience Solutions Engineer.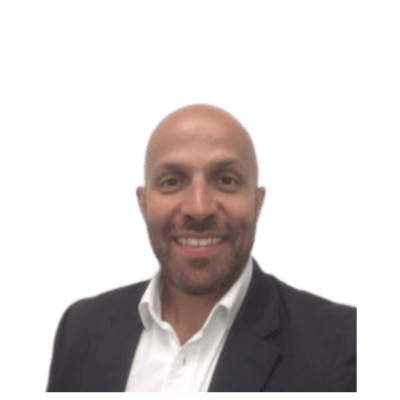 Sean Keane
Davies Group
Director of Consulting Services
Sean's role is to help Davies Group and its clients understand how to deliver improved customer-centred services more efficiently, effectively and sustainably than today. He leads the Davies CX Consulting team to help organisations of all sizes and sectors tackle their customer-facing and back office operations via a better understanding of their people, processes and technology.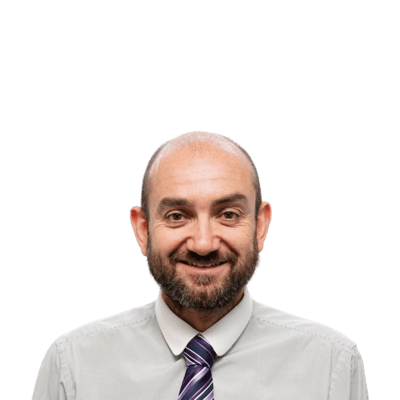 Lee Mostari
Davies Group
Director of Insight and Analytics
Lee is a seasoned CX expert with a career covering operational support of Contact Centres as well as provision of CX services & solutions. Lee's role is to develop capabilities within Davies and with Davies clients using market leading CX analytics methodologies to create measurable and transformational operational improvements, including cost optimisation and compliance improvements across Retail, Telecommunications and Financial Services Customers across the UK and overseas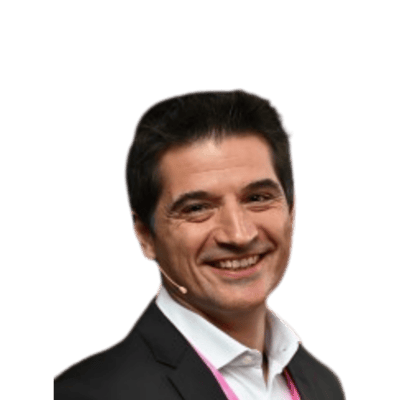 Grigor Kotzev
Khoros
Head of Business Value Consulting
Gregor is
Head of Business Value Consulting at Khoros.
Fraser Bruce
Ada
Solutions Consultant
I am an ambitious pre-sales professional with meaningful experience explaining both the value and technical aspects of customer experience platforms to executives across many verticals. I consider myself relentlessly curious about customer behavior and customer sentiment and their effects on business decisions.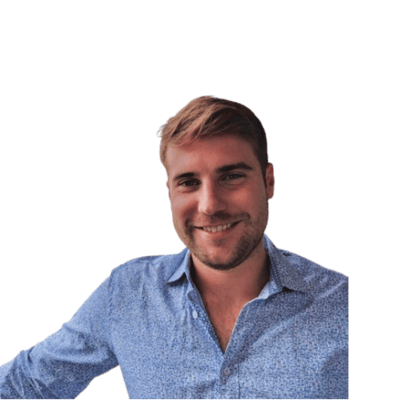 Donald Chmura
Ada
Enterprise Account Executive
Donald has worked at Ada for 4 years now supporting enterprise clients.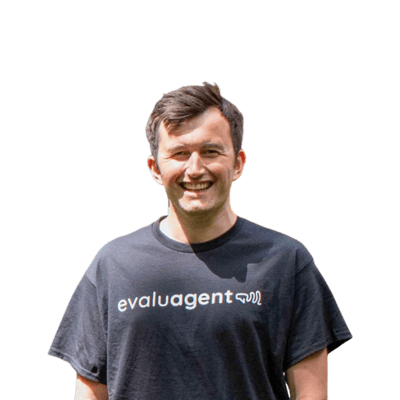 Matt Jones
Evaluagent
Product Manager
Matt Jones is a Product Manager at evaluagent, first joining the company in 2017. Matt is able to showcase his expertise with over a decade of experience in the Contact Centre technology industry and a proven track record of success, making him a valuable asset to evaluagent and its customers. His focus has always been on how to best use technology to improve the experience of both Agent's and Customers, which he continues to do through the development of new and existing products. Matt often gets the opportunity to speak with customers such as Samsung, Vitality & ManoMano as well as Partners like Puzzel to ensure our Product is consistently focused around the needs of our customers.