Let's build better experiences for your customers
Attendees at the Customer Engagement Transformation Conference will leave feeling equipped with exclusive insights from organisations that have already transformed to suit the 'new norm' and are reaping the rewards of customer loyalty as a result.
You'll be witness to 20 world class speakers delivering exclusive content surrounding trending topics. With world-class case studies and networking opportunities with industry experts, you'll come away armed with all the tools, techniques and insight you need to implement effective and successful long-term customer engagement strategies.
Key facts
ONE-DAY EVENT
roundtable sessions
CASE STUDY PRESENTATIONS
live event
1-2-1 MEETINGS
20 exclusive presentations
What to expect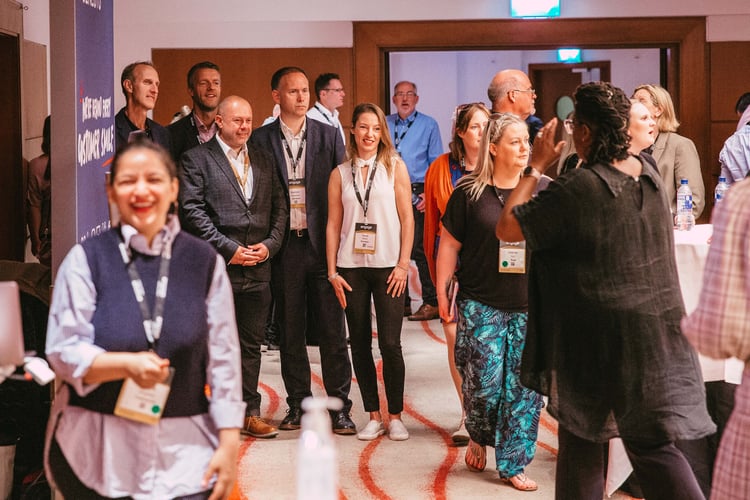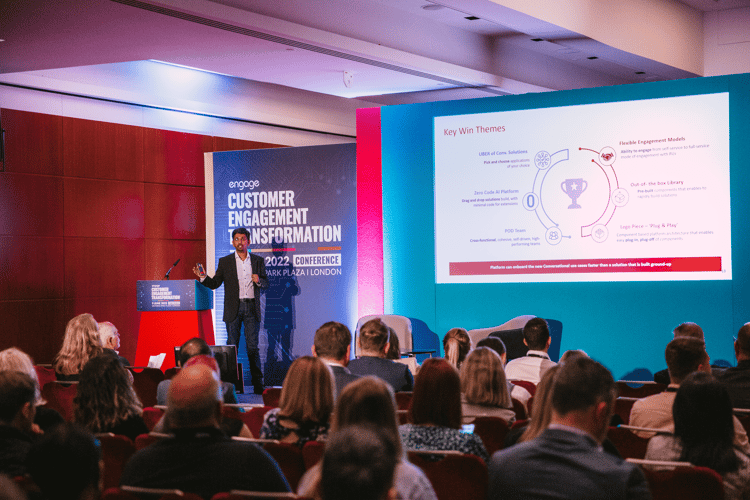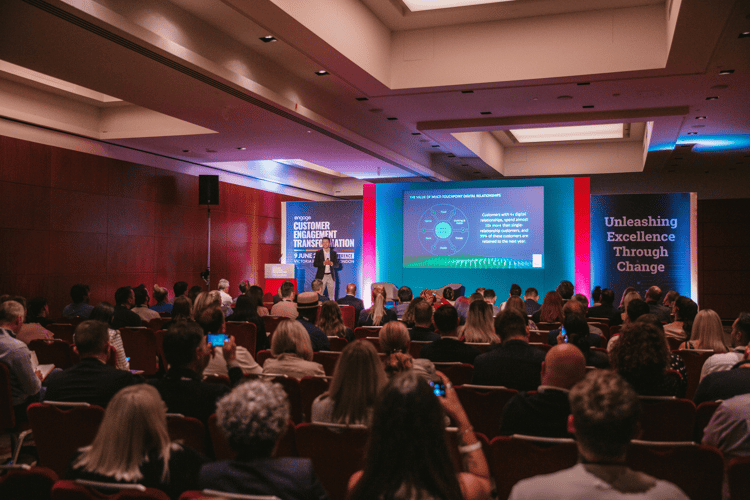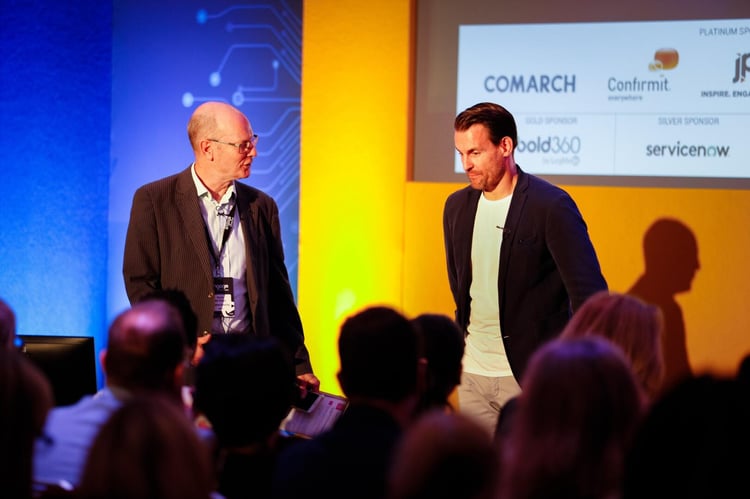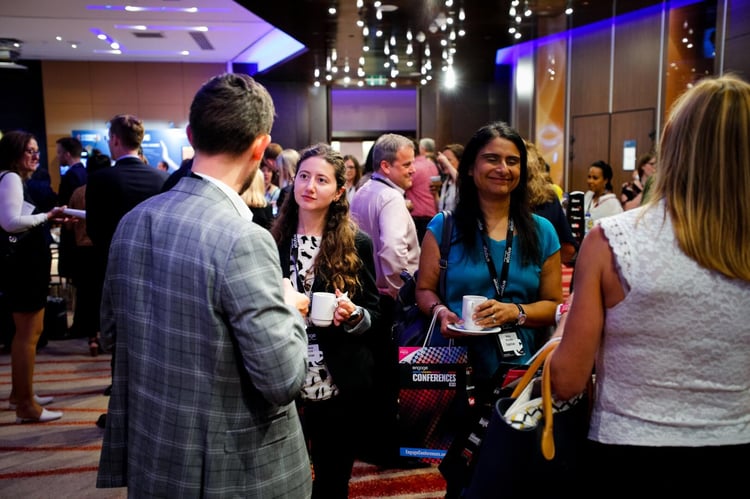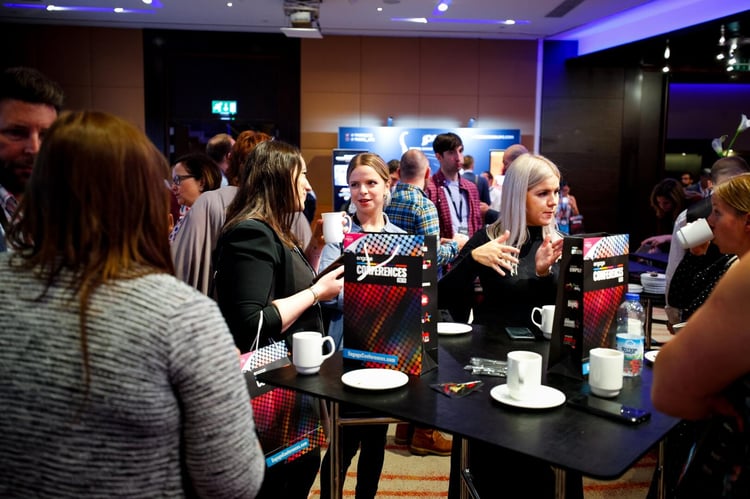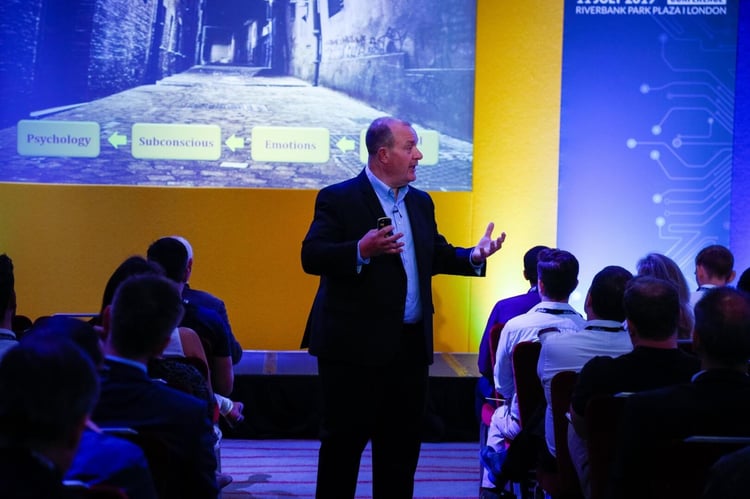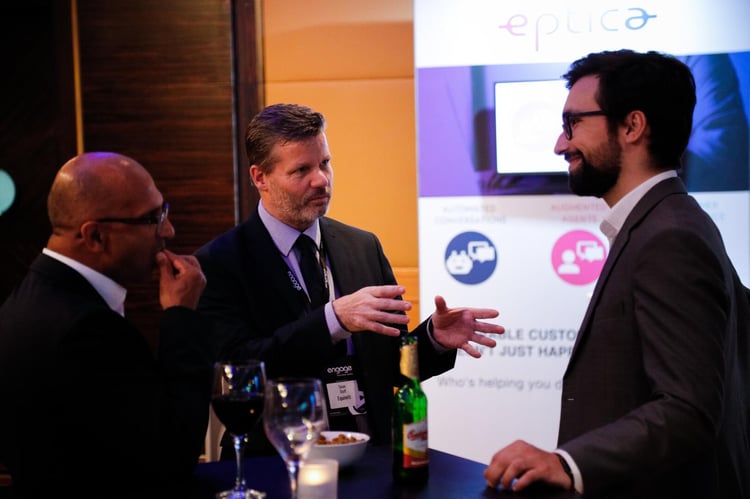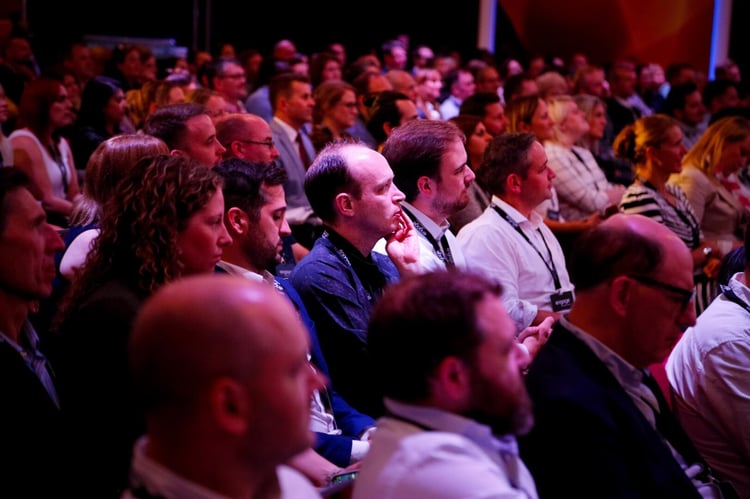 Customer Experience Strategies for the Modern Customer

Organisations are, more than ever, needing to adapt and indeed reinvent their relationships with customers. This stream will look at how organisations are successfully addressing their CX strategies to meet the needs of the 'modern customer.
Linking People with our Customers

This stream will delve into the changing perception of what makes a great customer experience, and how great employee experiences will allow you to thrive in the future.
Voice of the Customer

Join this stream to learn how to unlock exceptional 360° customer insights through simply listening to your customers.
The Rise of the Customer Service Design

Service Design is critical to customer experience, yet many of us give little thought to actively designing experiences in the first place. This stream will show you how to implement a new toolset that will ultimately drive profits, cost savings, and competitive differentiation.
Unlocking Exceptional Customer Journeys

An exceptional customer journey can transform retention and loyalty, so join this stream to lean how to deliver smooth, personalised customer journeys with quick resolution times.
Personalisation of the Customer Experience

This stream will explore how, by listening to and implementing what your customers want, as well as personalising each touchpoint with your organisation, you can form a winning strategy that will ultimately allow you to gain competitive advantage.
Artificial Intelligence in Customer Experience

This stream will be drilling down into exciting new areas and examining how you can implement new technologies to ultimately transform customer engagement.
Harnessing Technology in Customer Engagement

With the rapid expansion of the variety of channels customers choose to use, this stream will look at how you can enhance your technology offering whilst also linking interactions to ensure you're providing a personal, contextual experience for each customer.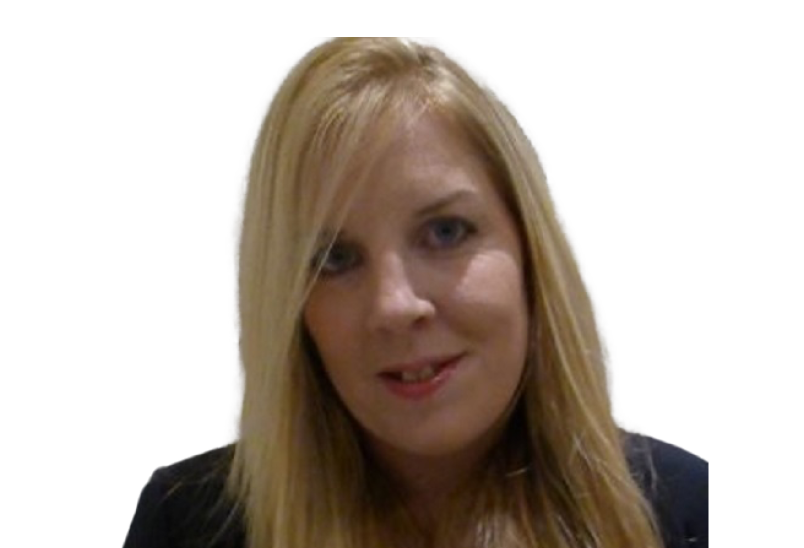 Allison Coucher
Sky
Senior Service Strategy Manager
Allison has worked in the Telecommunications industry for 26 years and is currently working in Service Strategy in Sky Group Technology, focusing on TV Customer Experience and primarily the technology that underpins and supports that– a topic which she is extremely passionate about. Her focus is on ensuring that Sky customers are able to enjoy all of the great content and products that they love right now, as well as understanding their future requirements and defining strategies to accommodate customers growing and evolving needs in their connected life. Working across Sky group to ensure technology is scaled and supported; collaborating with external partners ensuring customers have access to the latest content to meet their work, education, home and health requirements in order to give a great customer experience while balancing the service economics to Sky.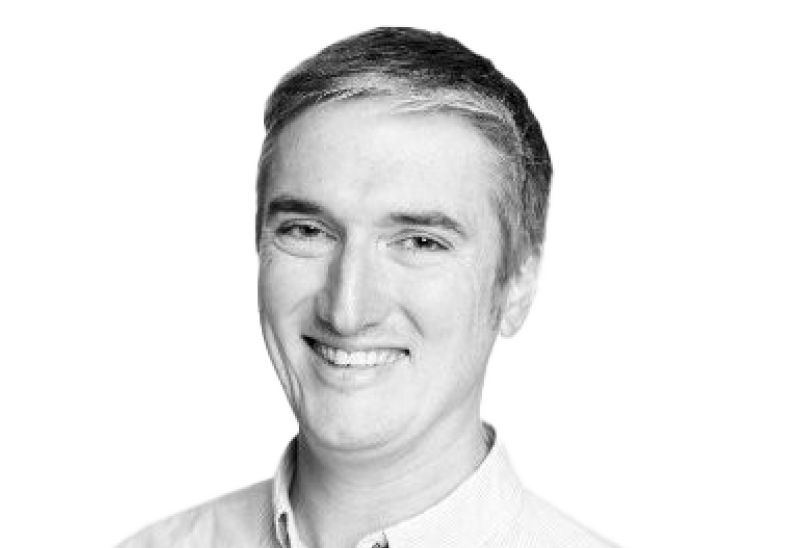 Ian Webber-Rostron
Missguided
Head of Customer Care
An experienced leader who has delivered impactful transformations for large organisations in customer service strategies, customer experience technology and contact centre operations. Specialises in customer journey design, UK, homeworking and overseas operations, supplier management, customer analytics and automation.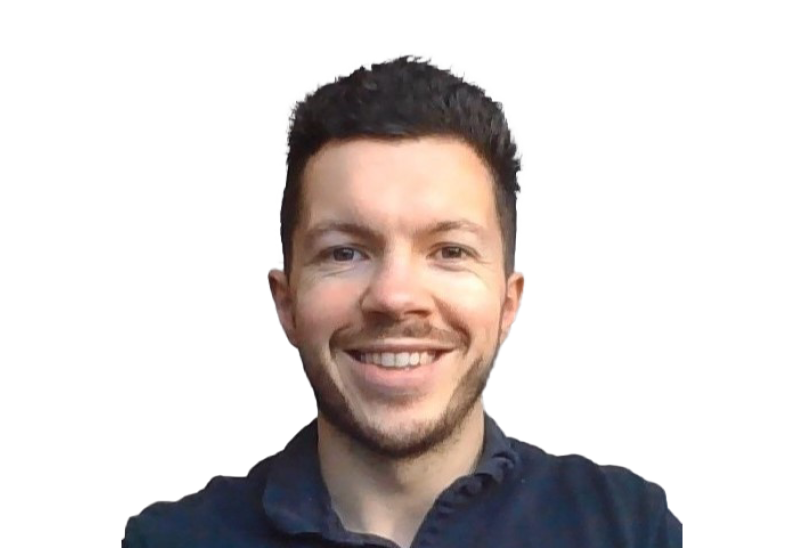 Martin Hanley
Marks & Spencer
Customer Experience Manager
Martin joined M&S just under two years ago, having previously worked in Customer Experience (CX) advisory and consulting roles, partnering with a diverse range of global organisations to define, activate and execute on their CX strategies. He now leads the Voice of the Customer programme across M&S, alongside wider measurement efforts within the Digital and Data function, helping to shape the design of products, services and experiences, ensuring they deliver value for customers. He is passionate about cultivating a culture of customer obsession in the business, empowering teams to take a data-driven approach to driving positive action and impact for customers, and connecting all of this back to tangible business outcomes.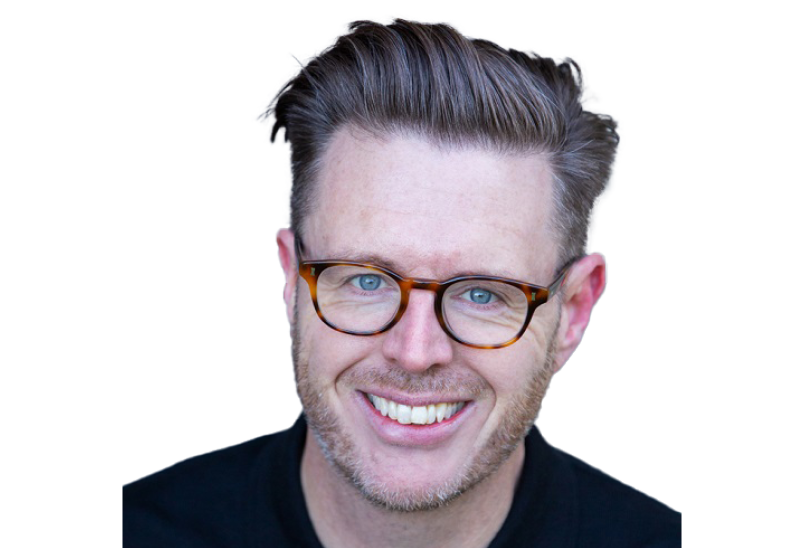 Mark Anderson
Go Ahead Group
Head of Customer Experience
Mark Anderson is Customer and Commercial Director at global passenger transport operator Go-Ahead Group, with a remit spanning marketing, customer experience and innovation across bus and rail companies on three continents. He has worked within Go-Ahead for seven years, having joined as head of marketing at the company's Southeastern Railway subsidiary and spent time on secondment to Japan and Norway before taking a role as part of the Group's leadership team. He works across diverse strategic areas from climate change and future mobility to capturing the voice of the customer and his initiatives have included leading the Billion Journey Project, one of the UKs largest transport innovation programmes. He is a non-executive director of Go to Places, a not-for-profit body in the tourism sector and Sustainability Ambassador for IoD in Oxfordshire. Prior to entering the transport industry, he worked in the retail, leisure and hospitality industries including holding senior roles at LEGOLAND Windsor and at Warwick Castle. He is passionate about developing growth strategies aligned to customer insight and challenging the status quo to deliver elevated customer experiences.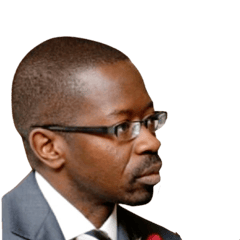 Ola Taiwo
Look Ahead
Head of Customer Service
I have a passion for achieving a great customer experience and be fanatical about understanding the detail of the operation. Hands on management with strategic thinking and stakeholder influencing is as important to me as my analytical mind and a passion for hitting the numbers. A strong influencer / communicator with the ability to build effective relationships across the organisation at all levels Proven track record in recruiting, developing, coaching, mentoring and managing high performing teams of various sizes, focused on strategic improvements within the area of customer service and field operations across multiple sites.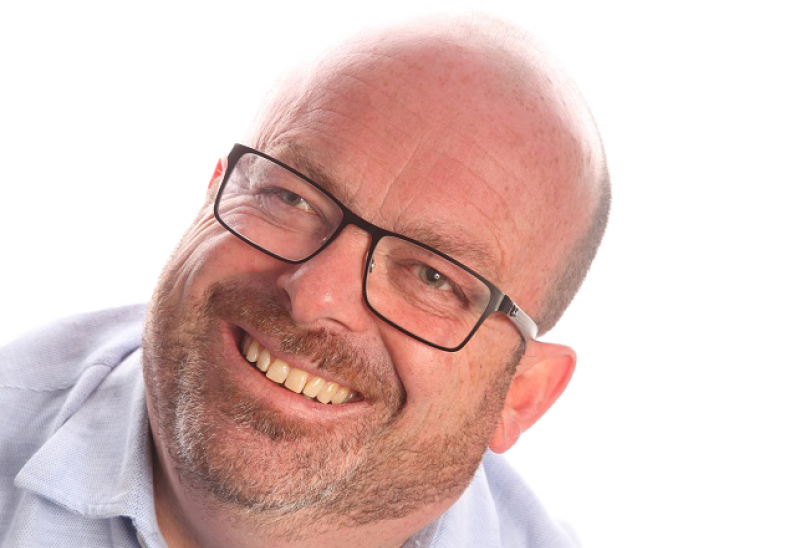 Dave D'Arcy
RingCentral
Director of EMEA Customer Care and Customer Support
Dave is a vastly experienced and Industry recognised customer and contact centre expert. He has spent almost 30 years in customer oriented roles predominantly in the IT and Telecoms sector. Dave has spent the last 5 years shaping and delivering customer experience, and support in the communication SaaS (Software as a Service) area. Dave is highly awarded within his field, his recognitions include UK, European and Global Awards Dave is the Director of Customer Care EMEA for RingCentral leading a first class high delivery team of CX professional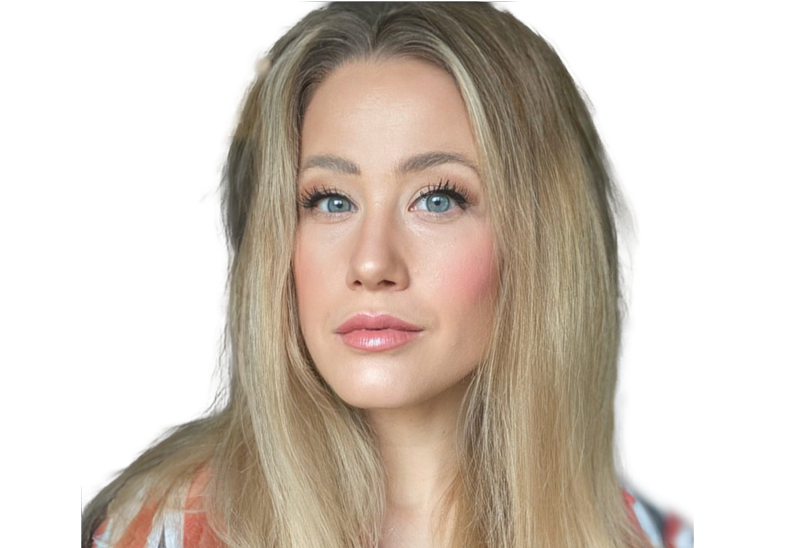 Lynzi Ashworth
Aon
Head of Digital Marketing EMEA
Lynzi is a marketing leader who loves is fascinated by people and technology. Lynzi leads by fostering a culture of data lead decision making overlaid with marketing magic - driving commercial growth by connecting businesses and clients through storytelling and immersive experiences. Lynzi is currently leading a global digital marketing transformation program to support the continual growth of £11bn professional services organisation, as it merges with a similar sized organisation.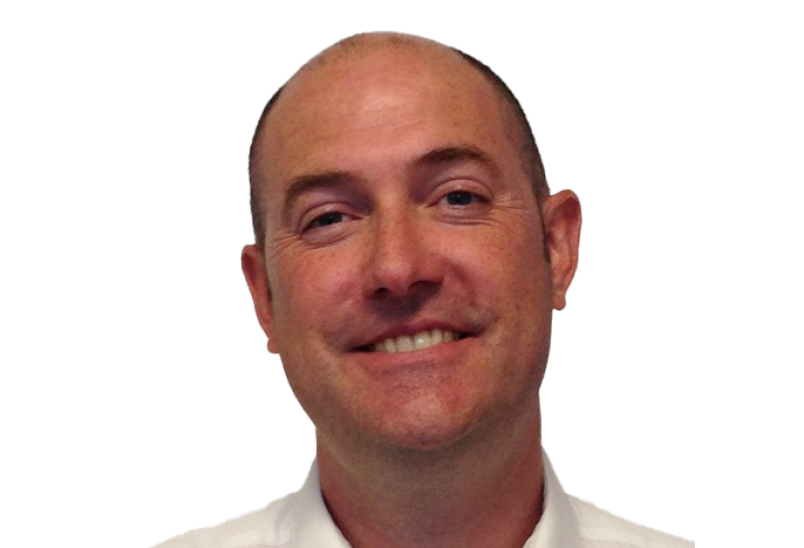 Mark Hayes
FSCS
Head of Operational Support
Mark has worked in financial services for over 25 years with the last 18 spent at FSCS and is passionate about delivering the best outcomes for FSCS customers. Starting in a claims processing role under the original industry wide pension review, Mark then progressed to leading the single customer view project following the 2008 banking crisis. For the last 8 years, Mark has managed FSCS' outsource partners, who provide the core claims processing and contact services for their customers.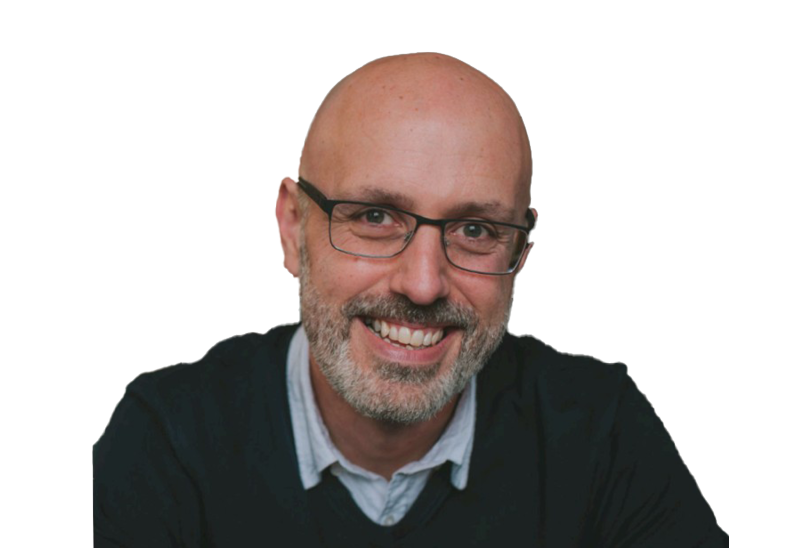 Phil Hobden
Wolters Kluwer Tax & Accounting UK
Head of Digital
With a background over 15 years in financial services & the Fintech accountancy sectors, Phil has worked for some of the largest and most innovative businesses in these industries, including Intuit, Natwest Banking Group, HSBC and now Wolters Kluwer. Phil is a contributor for Elite Business Magazine online, a serial podcast host, judge for UK Business Tech awards 2021/22 & the Global Tech awards 2022 , a public speaker (having spoken at Elite Business Live x3, Accountex x3, QuickBooks Get Connected and more) and guested on numerous industry podcasts and webinars including with industry bodies such as the ACCA. During his previous role at funding platform Capitalise as their Head of Customer Education he worked with over 1700 accountants, from Top 25 through to leading niche and boutique firms across the UK and South Africa, to help them implement funding as a service within their firms.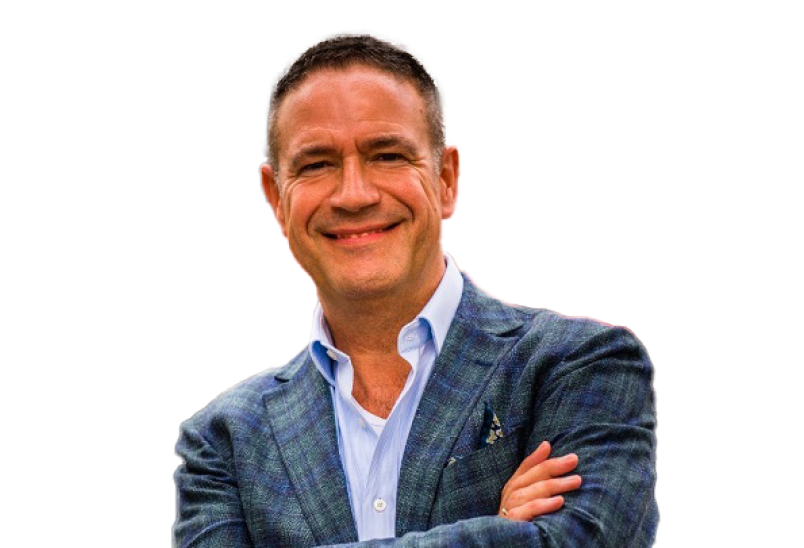 Frans Leenaars
TUI
Group Customer Experience Director
Frans is CMO Western Region (Belgium, Netherlands, France) for the TUI Group since 7 years, overseeing all marketing & customer disciplines in the three countries. After a huge rebranding exercise towards TUI in the different markets, he worked with his teams on building a truly omnichannel brand, which resulted in several awards both for best website & best retail experience. Two years ago he has taken on the additional responsibility of Customer Experience Director for the TUI Group. In this capacity he leads Customer Strategy & Innovation, Consumer Insights plus all Customer Service Operations in the different locations where TUI operates. Frans has lived and worked in 10 countries, speaks several European languages and enjoys learning about and understanding cultural differences. He worked previously for Disney Parks & Resorts, based in Paris first as VP Sales & Distribution EMEA and later as VP Marketing & Sales Benelux & Germany, Switzerland & Austria. Frans started his career as a Management Trainee for KLM Royal Dutch Airlines and worked during 15 years for the Air France KLM Group in the Netherlands, Argentina, USA, Norway & the UK, in different commercial and general management positions. He has a strong passion around omnichannel & customer experience. He acquired his CCXP accreditation last year and is active in judging at International Customer Experience Awards. Frans holds a Bachelor in Hotel Management from Hotelschool The Hague and a Master of Science in Business Administration from Nyenrode University. He is married to his Norwegian Birgit and has three teenage sons, crazy about football.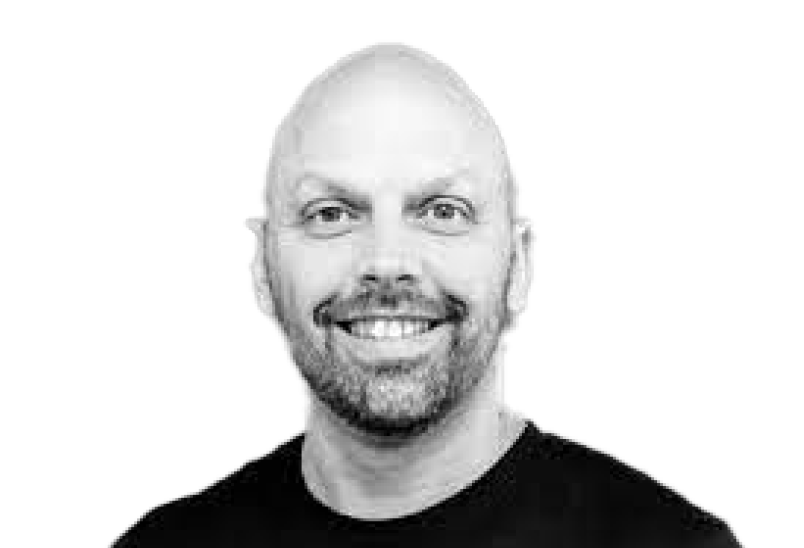 Carl McCartney
Les Mills
Customer Experience Director
It takes experience and expertise to build a successful group fitness program. Partnering with Les Mills, the world leader, makes everything simple. I understand the business challenge your gym or fitness facility is constantly facing. 50% of members cancelling every year, constantly trying to acquire new members and trying to retain quality staff. I help facilities like yours understand the untapped potential of group exercise.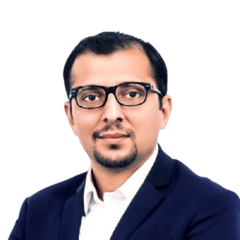 Anuj Agarwal
Natwest
Data & AI Lead
I'm a dynamic Technology Executive and Product Manager who enjoys leveraging strong business and technical acumen to facilitate world-class customer centric products leveraging blockchain, AI, and fintech solutions. I maintain a proven track record of working effectively with clients, team members, vendors, and other key stakeholders to resolve complex business challenges. Further, I've earned respect as a motivational, forward-thinking leader, and collaborator who guides team members in successfully realizing company objectives while adhering to established budgets and timelines. As an out-of-the-box thinker, I remain fully committed to making continuous improvements in planning, process, and stakeholder engagement to enable long-term growth and profitability. In addition to my professional experience, I have exemplary educational qualifications in computer science and management, combined with numerous industry-related certifications.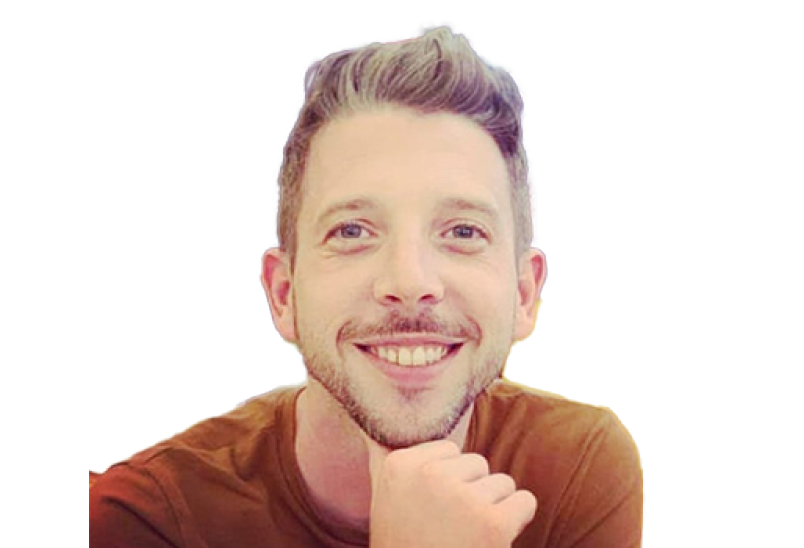 Luke Sambridge
Affinity Water
Head of Business Excellence & Transformation
Luke is a passionate and successful senior change professional, with over 10 years' experience in the management and deployment of large-scale customer change programmes in various Financial, Telecoms, Utilities and Retail Industries. Accredited in Lean Six Sigma and as a Managing Successful Programme Practitioner, Luke has previous worked in a number of Senior Management roles including Operations, Change Management, Continuous Improvement, Transformation and Consultancy.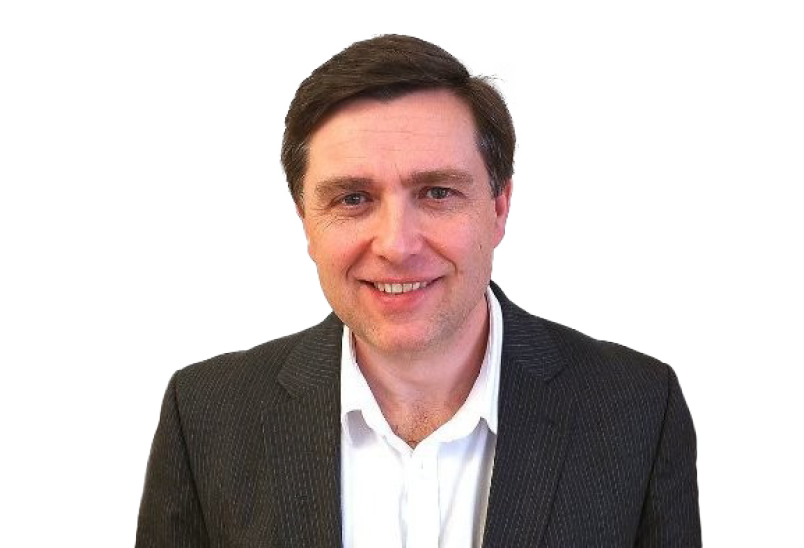 Andrew Robertson
HM Land Registry
Head of Customer Policy & Service Improvement
Andrew Robertson has been with HM Land Registry since 1986, and has worked in a variety of roles, starting out as a caseworker and then on to several Head Office roles. Also, for 8 years, he was out on secondment to the Independent Complaints Reviewer's Office as her Senior Investigations Officer and Office Manager. For the last few years, he has worked in customer service and policy development roles, and is now HM Land Registry's Head of Customer Policy & Service Improvement. In this role, he is responsible for customer handling policy and HM Land Registry's complaints procedure, and he liaises extensively with customers from all sectors, regulators, professional bodies and other external stakeholders.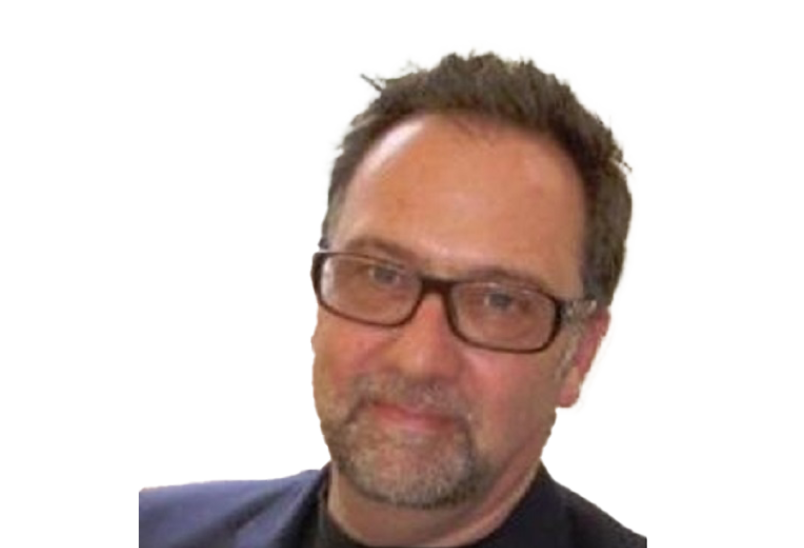 Nick King
AutoTrader
Insight Director
A consumer psychologist and expert in digital media and marketing, possessing the experience to analyse and interpret trends in consumer adoption of technology and develop strategies for customer acquisition and retention through digital and offline channels. Nick joined Auto Trader in January 2007 running Business Intelligence and in 2010 built the retailer insight team running master classes and webinars. He also makes short films to evangelise about data and Insight and speaks regularly at conferences in Europe, Canada and North America. Nick is also a visiting lecturer in consumer psychology at Anglia Ruskin University, Cambridge. After graduating from Loughborough in 1986 , Nick spent years in advertising and planning at Dorlands and Lintas, was a guitarist with Great Northern Electrics, a publisher on HiFi magazines at Petersen/EMAP and a research Director at Media agency Carat/Difiniti responsible for a team of researchers advising a range of Blue-chip clients on the development of their marketing and communications strategies in the Digital arena.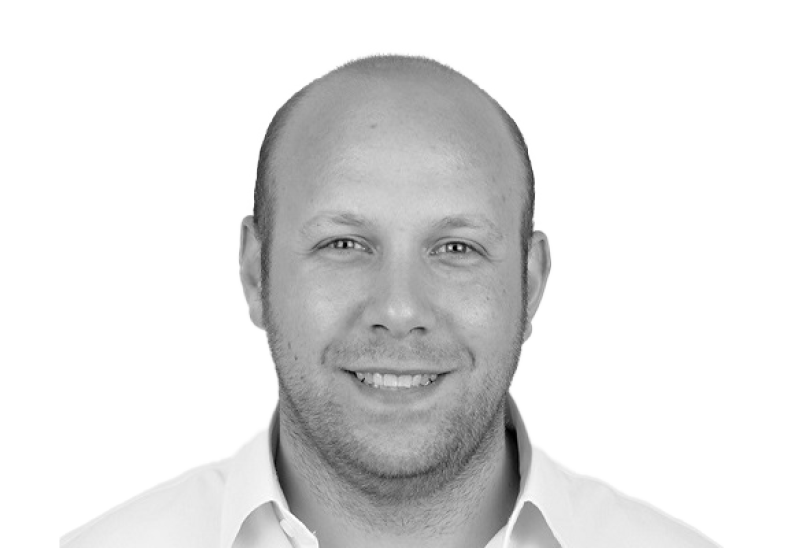 John White
Domestic & General
Customer Experience Director
John has 19 years experience in Customer Experience roles across various industries (FS, Auto, Hospitality, and B2B). An experienced CX professional, John has worked within Consulting practices (Accenture Strategy and Kantar) as well as in industry (ex-Deliveroo, and now at Domestic & General).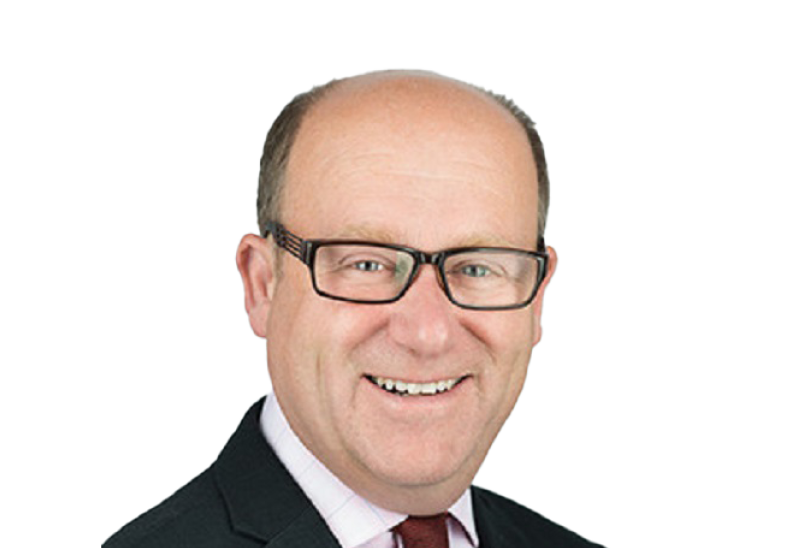 David Poulton
Verint
Account Director
With over 25 years operational, tactical and strategic management capability David brings both breadth and depth of experience – and is Verint's Back Office expert with an incredible reputation for transforming back-office silos and thus customer experience. Spanning public and private sectors and within a range of operating verticals, David understands the variety of challenges operational and customer experience managers face and the balancing act they seek between growing or transforming the business of tomorrow whilst managing the business of today. A renowned speaker, David offers fascinating insight on how to harness people, processes and technology solutions to drive desired customer experience and effective cost to serve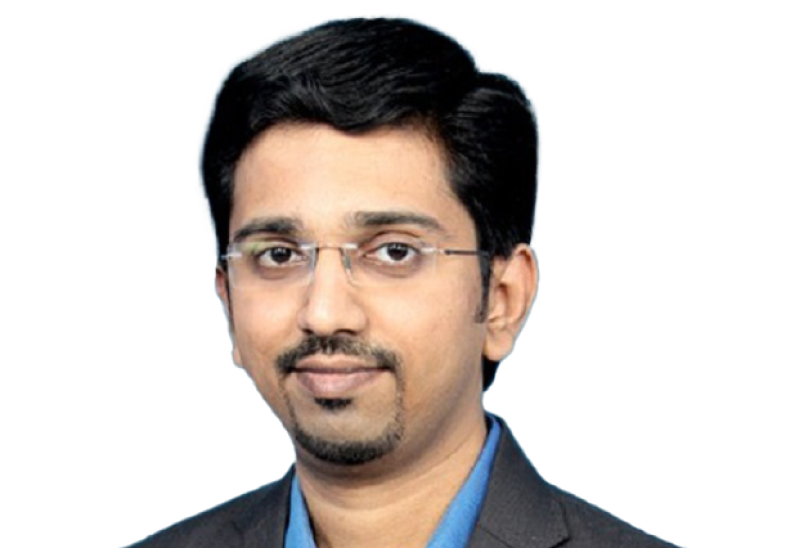 Satesh Kumar
Cowry Consulting
Senior Conversational AI Consultant
Satesh Kumar is a Conversational AI enthusiast and currently works as a consultant in the space of Digital Communications and Conversational AI. He plays an active role in contributing to the growth of Conversational AI business across E.ON group. He plays a dual role in the team as a Senior Delivery Manager of Strategic Conversational AI projects and Analytics lead for Conversational analytics. Previously, Satesh has led the Conversational AI practice at Cognizant where he consulted with DAX 30 German majors, leading multiple strategic pursuits and expanding the partner ecosystem. Recently Essent, a subsidiary of E.ON, was awarded the CogX Best Innovation Award in the category of Consumer Chatbot for their chatbot Robin. This award recognizes the company that is using the best chatbots to enhance customer experience, and Satesh was the responsible delivery manager and analytics lead for the project.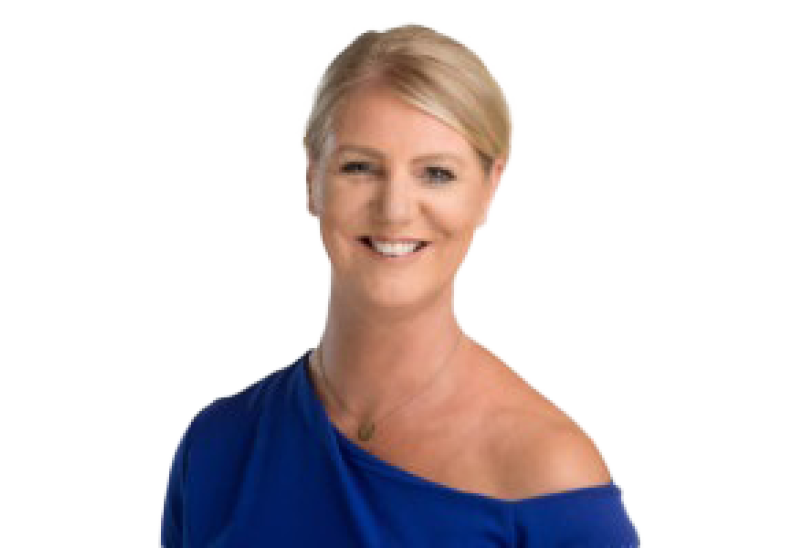 Nikki Quinn
Playvox
Presales Solutions Consultant
Nikki is Presales Solutions Consultant at Playvox.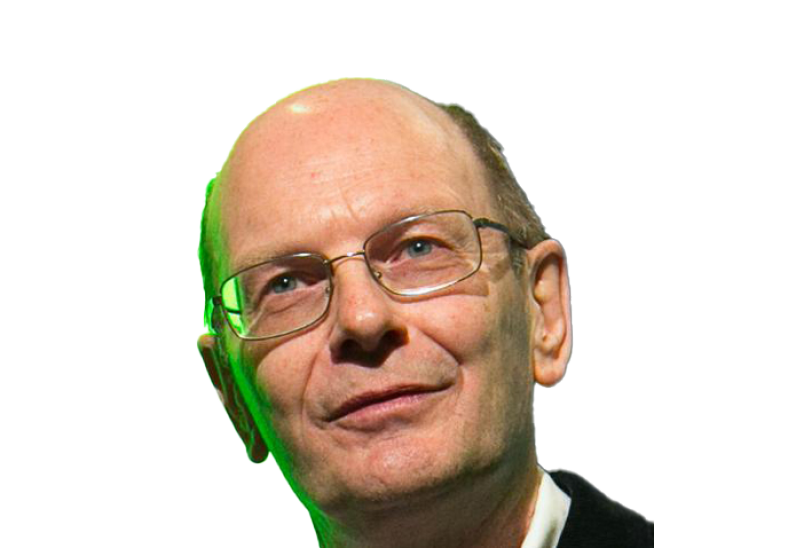 Martin Hill-Wilson
Brainfood Consulting
Founder
Martin is a leading customer engagement and digital business strategist and an author and international keynote speaker. Working under his own brand, Brainfood Consulting, he designs masterclasses and transformational change helping clients evolve their social and digital capabilities. Current topics include omni-channel design, proactive, low-effort customer experience, social customer service, and customer hubs. All themed around service innovation. Even service organisations that consider themselves advanced in their omni-channel capabilities face the barrier of internal silos and competing agendas. This remains a strategic weakness in terms of real time responsiveness. Digitally empowered customers have reset the bar on acceptable customer experience. Organisations that want to prosper in this new regime have to adopt a new mind-set and leadership capabilities. But how to escape the days of siloed customer engagement and the idea that the service organisation was solely responsible for customer experience. Today, market leadership means taking a fresh approach to continuous improvement and service innovation: re-energised through new partnerships with customers and employees. Customer hubs provide a low risk evolutionary path. The hubs draw together a number of competencies into a new form of working relationship. This includes the front office (sales, marketing, service), analytics, change management and collaboration. Together they become a hub of innovation, improvement and competitive responsiveness for the rest of the organisation.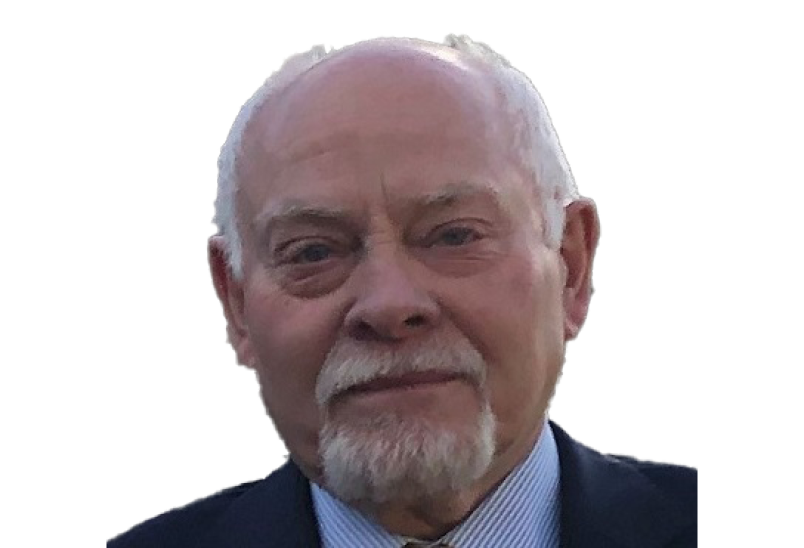 Gerry Brown
Customer Lifeguard
Chief Customer Rescue Officer
Gerry Brown, aka The Customer Lifeguard, is on a mission to save the world from bad customer service. He helps businesses save customers at risk of expiring and breathes life into their customer service operations and customer experience strategy. Gerry has provided organizational leadership on people development, business transformation, customer engagement and technology enablement for some of the largest companies in the UK, Canada, and EMEA. These include East Sussex County Council, B3 Living, National Express, Nutricia, The Royal Albert Hall, Endsleigh Insurance, O2, Screwfix, Sage, Sky, Bell Canada and TELUS. He is a frequent speaker, chairperson, panellist and facilitator at conferences, webinars, company events and other business gatherings, where his many years of business and customer service experience provide stimulating, thought-provoking engagement and audience participation. He is also a published author and his new book When a Customer Wins, Nobody Loses is available on Amazon to help business leaders to create winning and memorable customer experiences. Gerry is a Member of the Professional Speaking Association (PSA), the Global Speakers Federation (GSF), the Customer Experience Professionals Association, a Certified Customer Experience Professional (CCXP) and a Fellow of the Royal Society for Arts, Commerce & Manufacturing (RSA).
"The best bit for me was the wide range of companies and industries represented which gave insight in to how engagement affects all industries."
Head of Customer Experience, Virgin Media

"The day never lost momentum and i was truly inspired - I'll definitely be back next year!"
Head of Customer Experience, Marks & Spencer VENUE DETAILS
The Brewery
52 Chiswell Street, London, EC1Y 4SD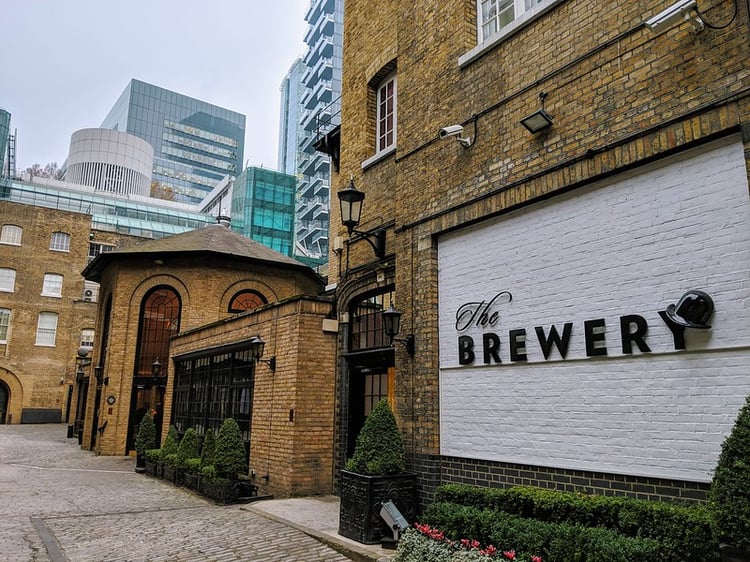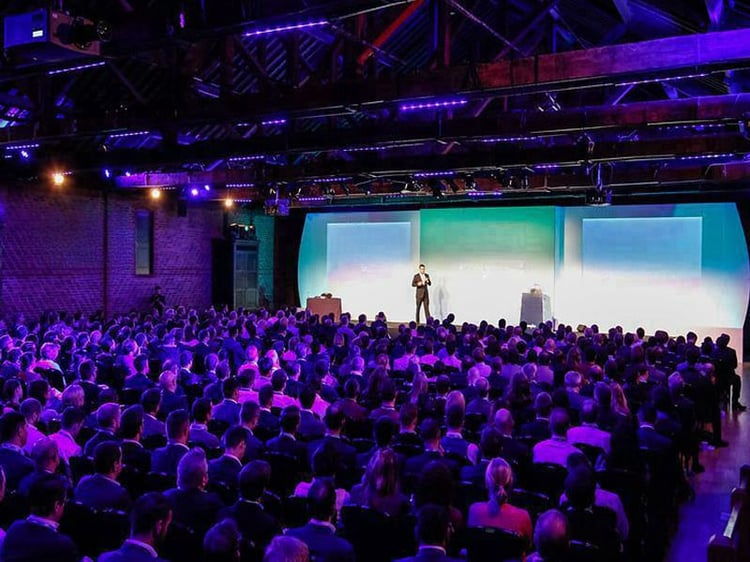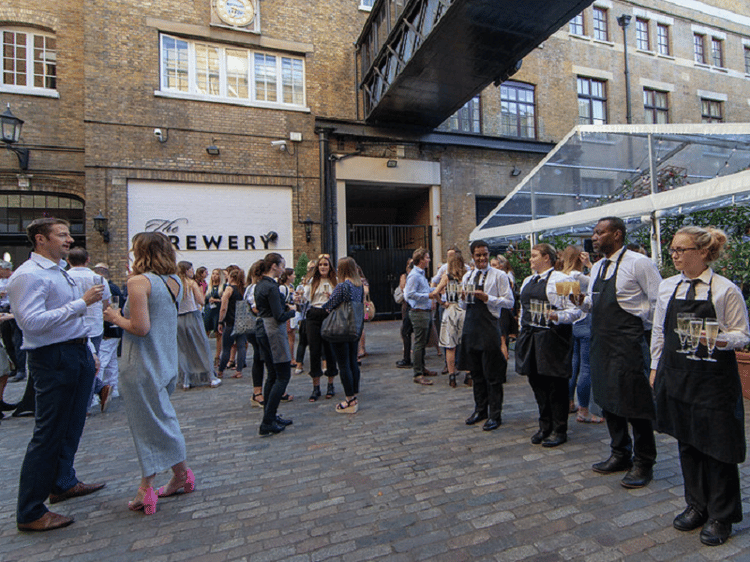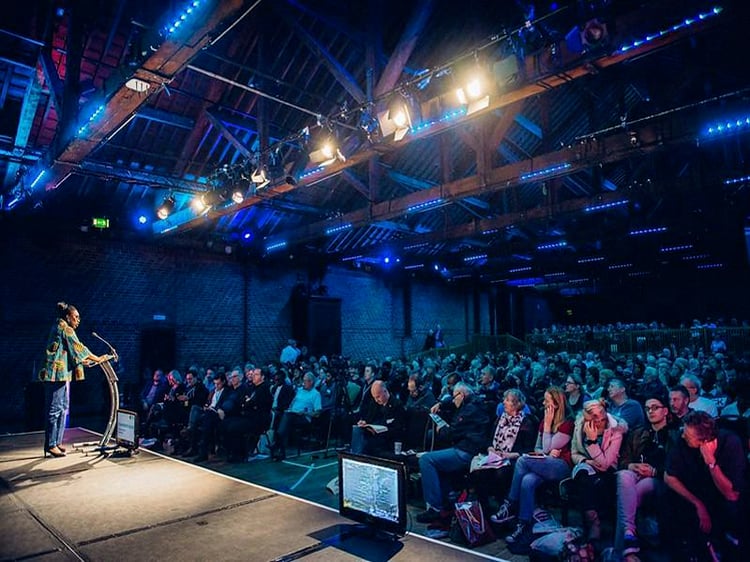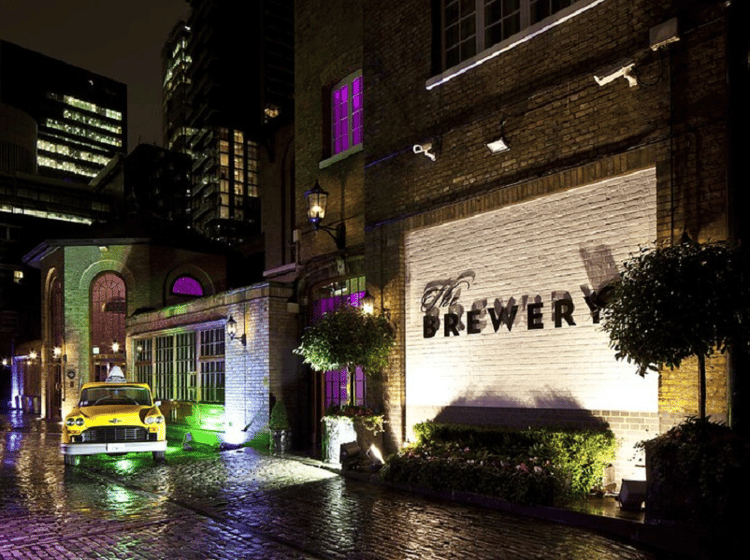 Ideally located in the West End within walking distance of the Victoria London train station, the stylish Park Plaza Victoria London provides guests with a convenient transportation link to Gatwick Airport. The hotel is also close to coach, bus and Underground stations.
Enjoy proximity to the capital's primary tourist sites, such as Buckingham Palace, the Houses of Parliament, Theatreland and Big Ben. Business travellers can take advantage of on-site meeting facilities and an Executive Lounge.
Situated just two minutes from the Gatwick Express and National Rail service at London Victoria Station, Park Plaza gives you easy access to Central London, Gatwick Airport and the south side of England.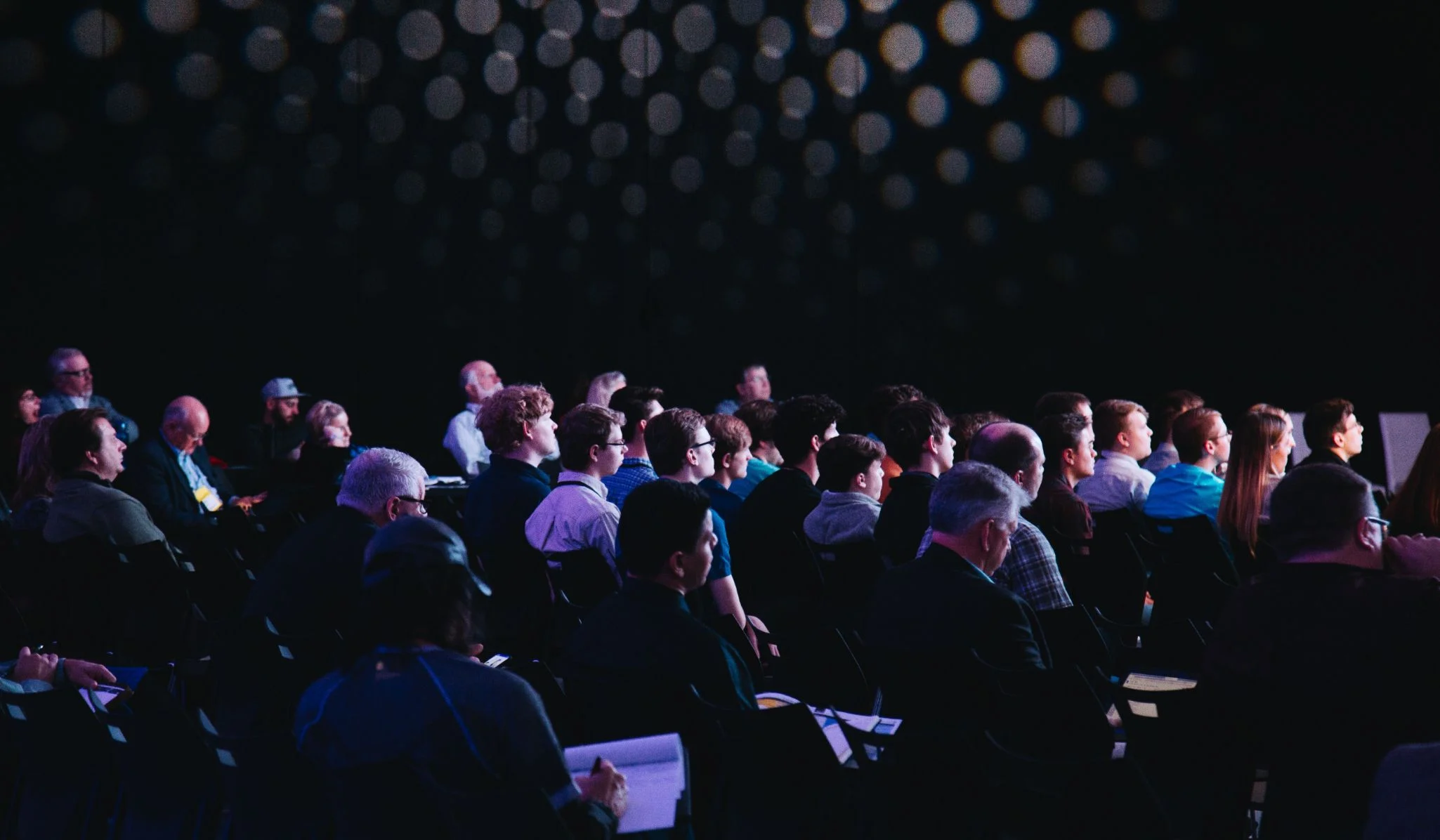 – Take the Victoria Line Southbound towards Brixton on the London Underground

– Depart at London Victoria Station

– Walk south on Wilton Road for 100 metres and Park Plaza Victoria London will be on your left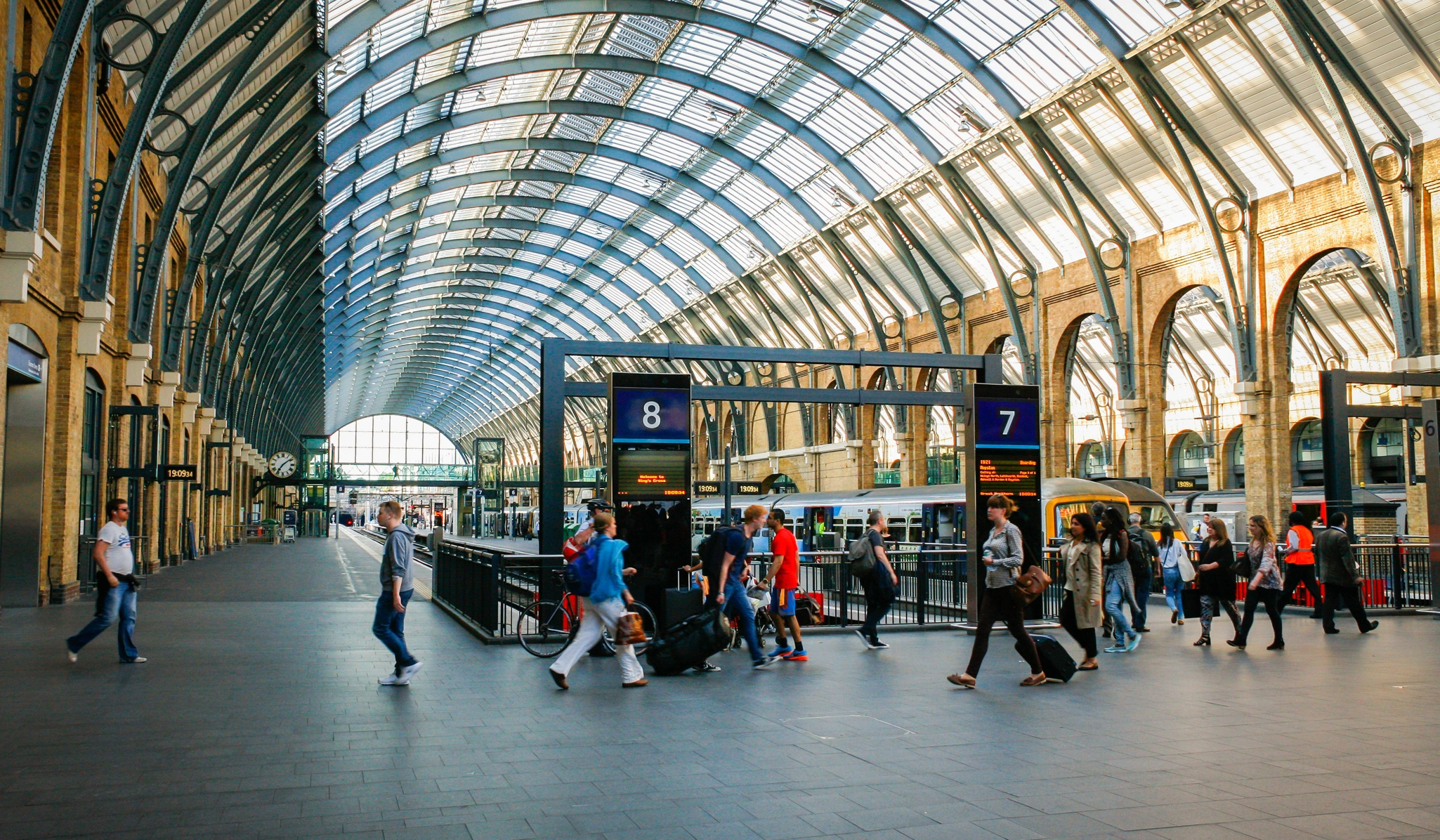 – Take the London Underground, eastbound on the Piccadilly line

– Change at Hammersmith Station and take the District line to London Victoria Station

– Walk south on Wilton Road for 100 metres

– Park Plaza Victoria London will be on your left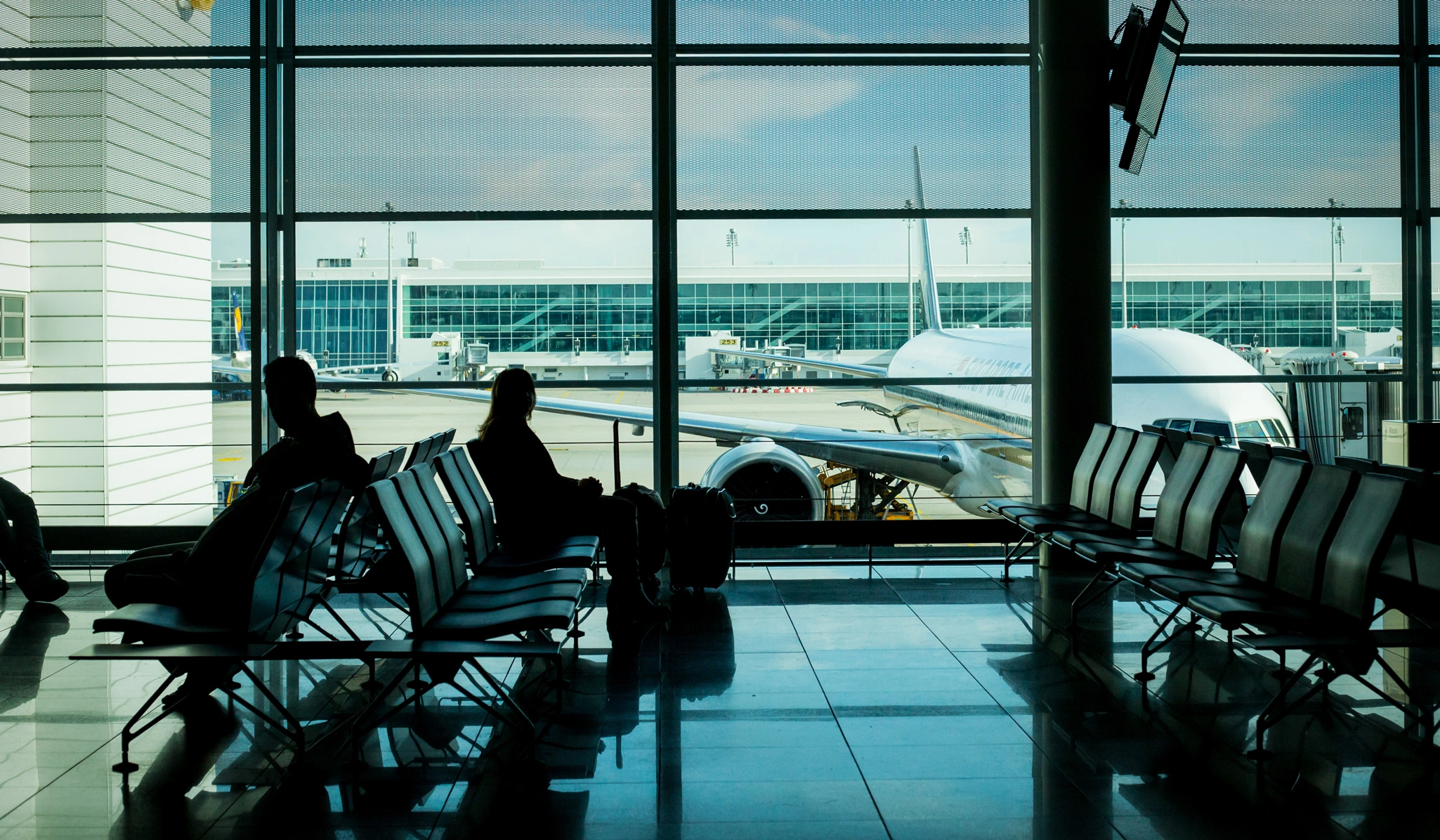 – Take the Gatwick Express train to London Victoria Station

– From the station, take the exit by Platform 2

– Turn right and walk 100 metres

– Park Plaza Victoria London will be on your left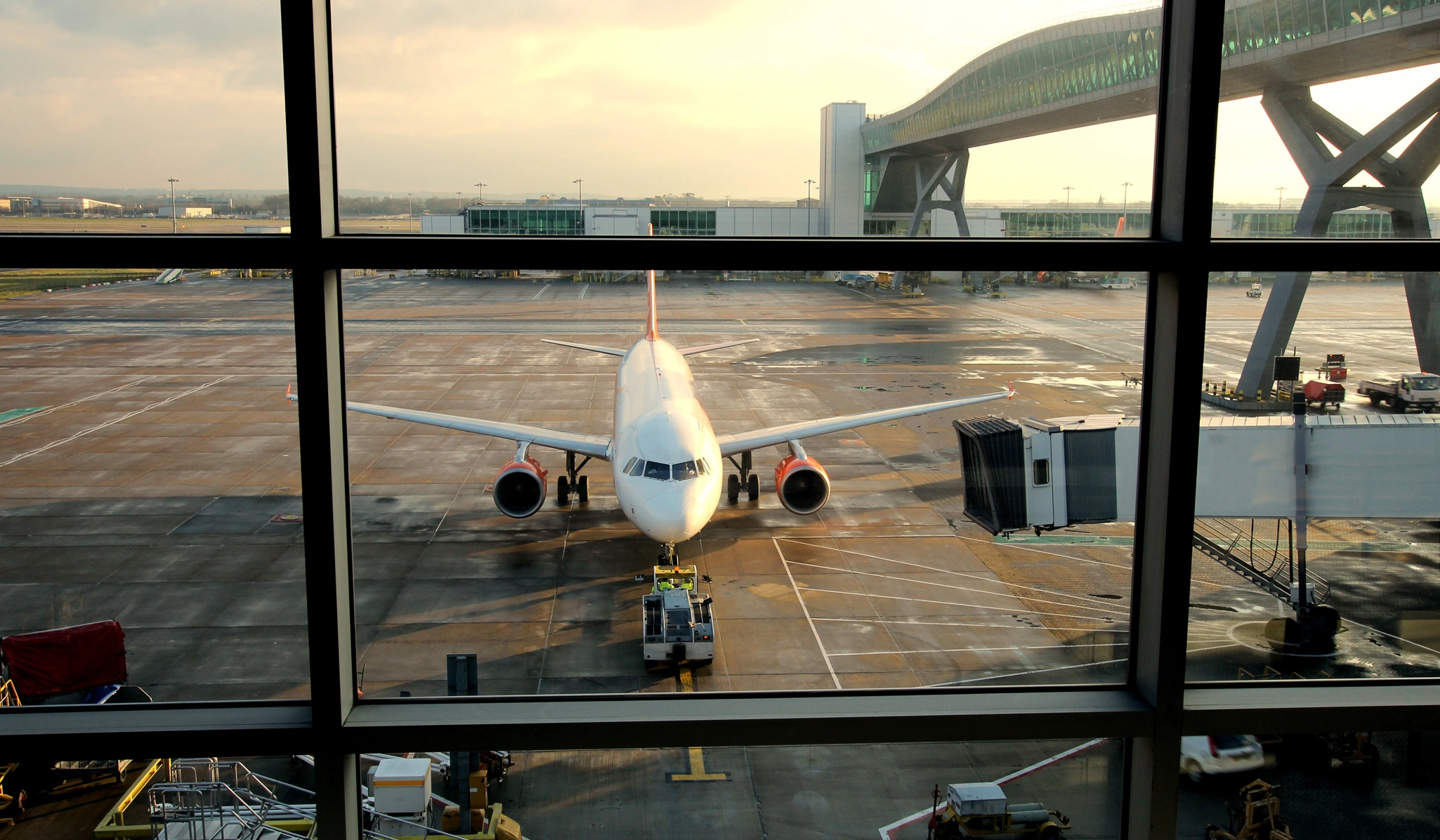 – Take the Stansted Express train to Liverpool Street Station

– Change to London Underground and take the Circle line to London Victoria Station

– Walk south on Wilton Road for 100 metres

– Park Plaza Victoria London will be on your left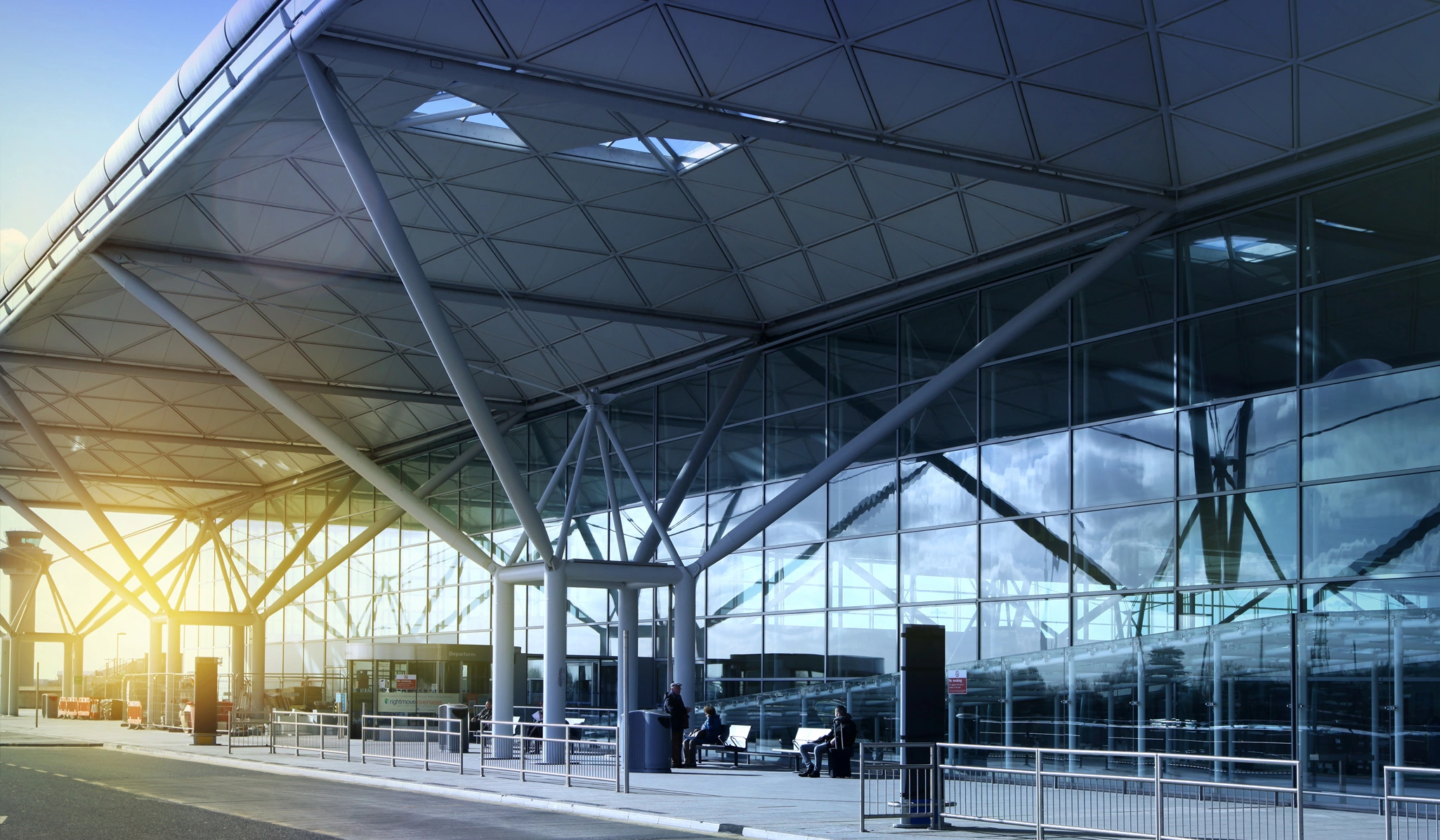 Take the Northern Line towards Morden on the London Underground
Depart at Moorgate Station
Walk north on Moorgate/A501 for 7 minutes
Turn left on to Chiswell St
The Brewery will be on your left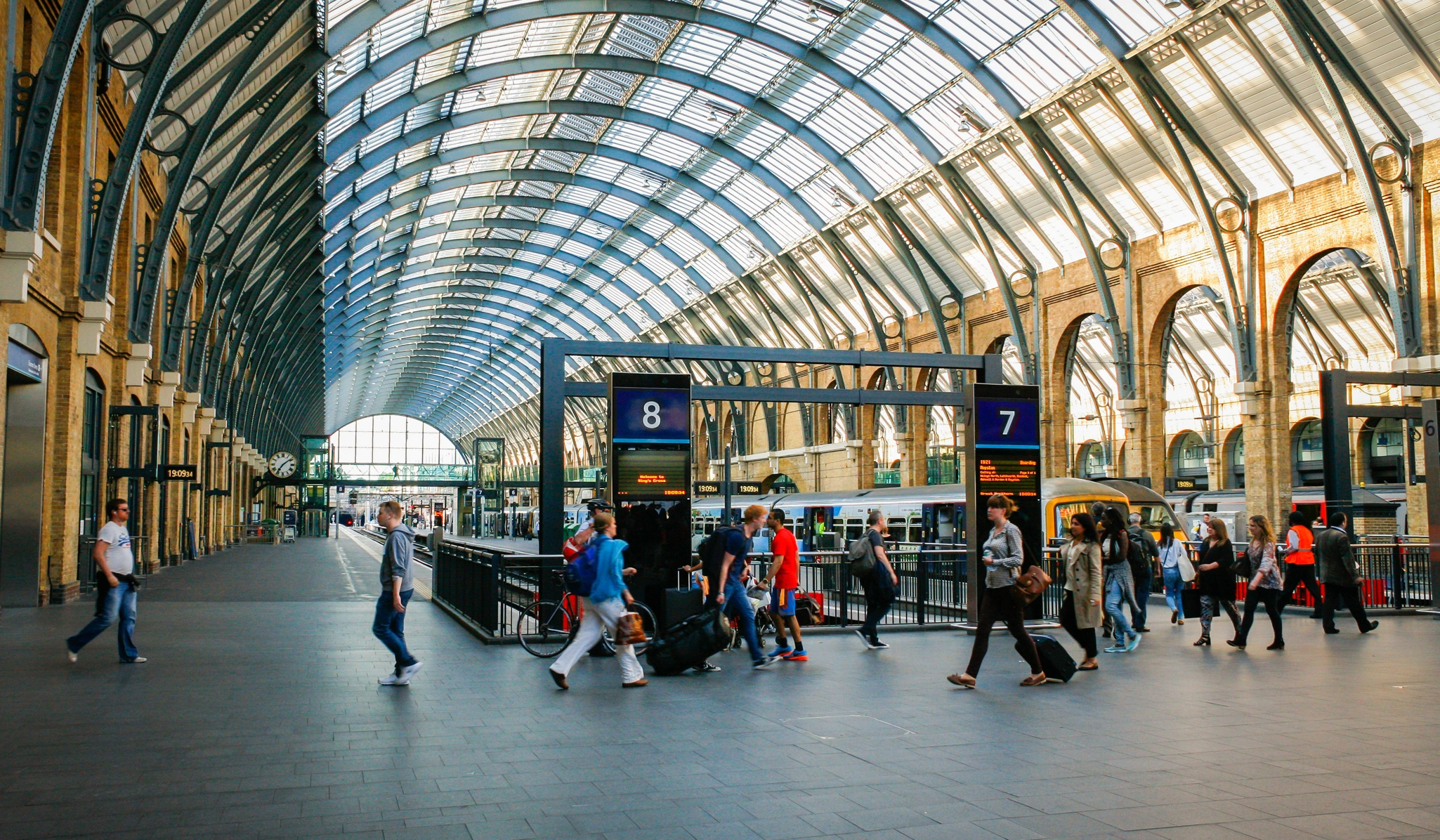 Take the Heathrow Express to Paddington Station
Take the Elizabeth Line on the London Underground towards Abbey Wood
Depart at Liverpool Street Station
Walk West on Liverpool Street
Turn left onto Eldon St
Continue straight on South Pl, Ropemaker St and Moor Ln
Turn left onto Chiswell St
The Brewery will be on your left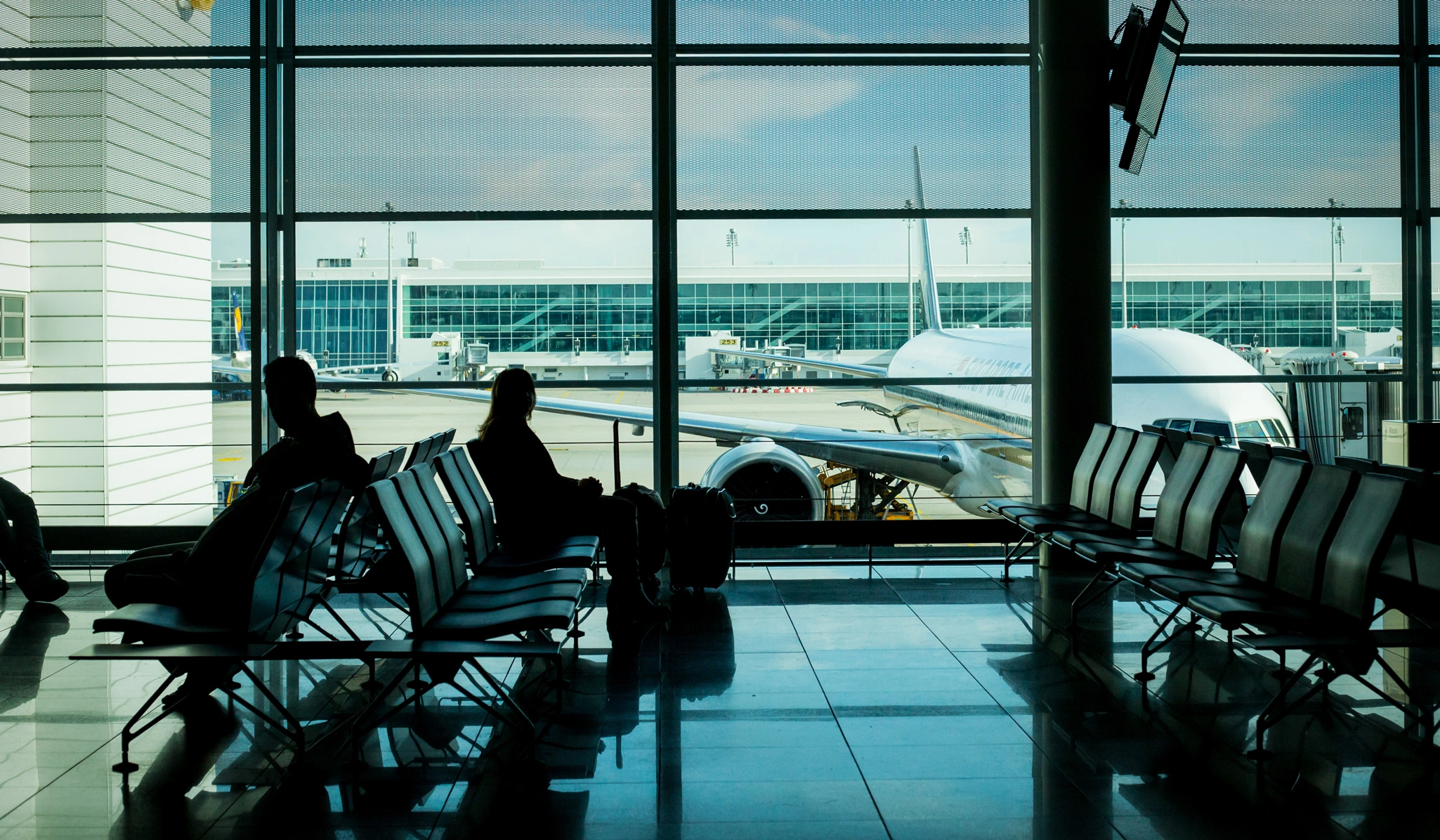 Take the Thames Link towards Cambridge
Depart at London Bridge
Take the Northern Line on the London Underground towards High Barnet
Depart at Moorgate
Walk North on Moorgate/A501
Turn left onto Chiswell St
The Brewery will be on your left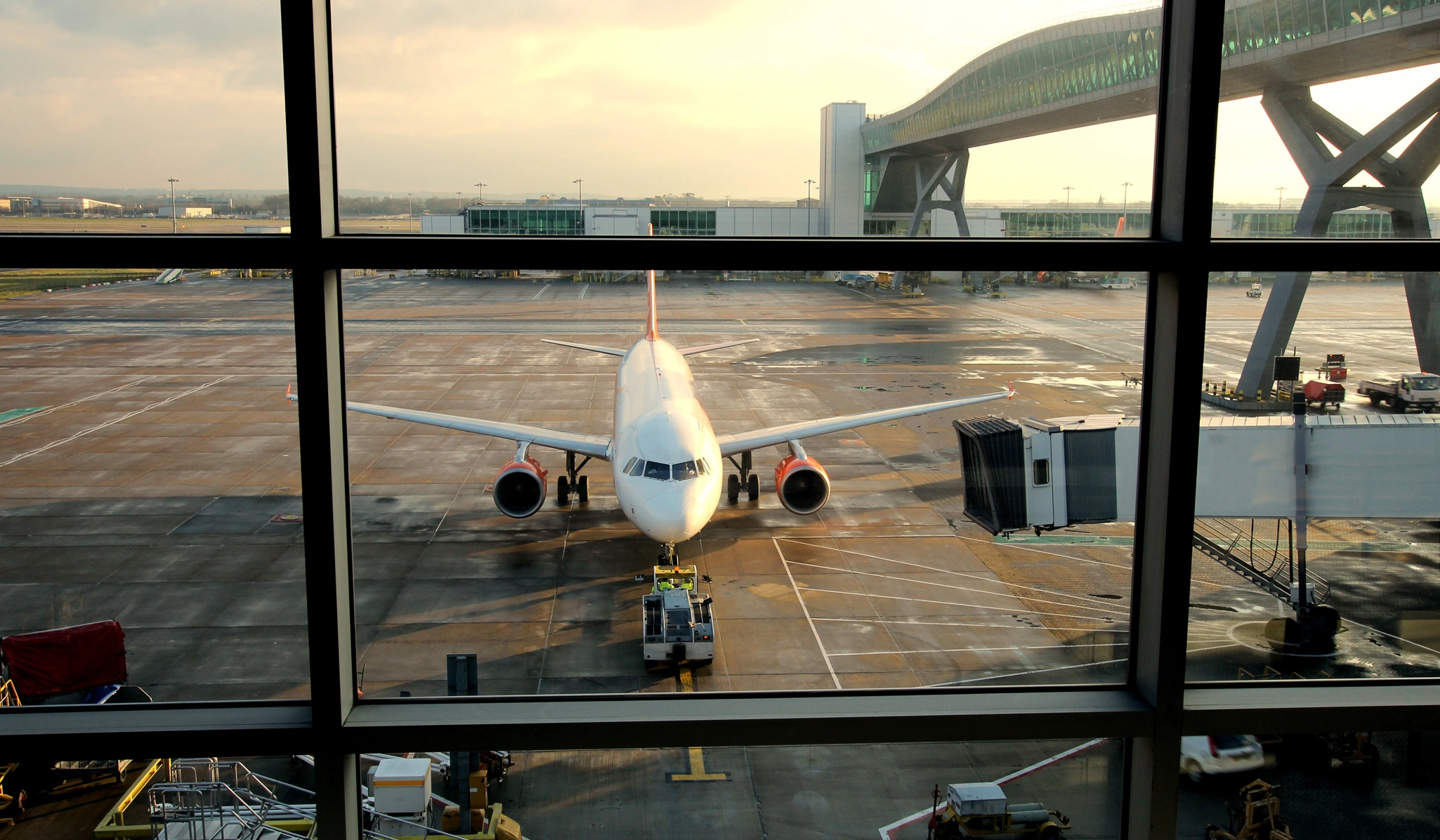 Take the Stansted Express to Liverpool Street Station
Head South toward Liverpool St
Turn right onto Liverpool St
Turn right onto Broad St
Turn left onto Eldon St
Continue onto South Pl, Ropemaker St and Moor Ln
Turn left onto Chiswell St
The Brewery will be on your left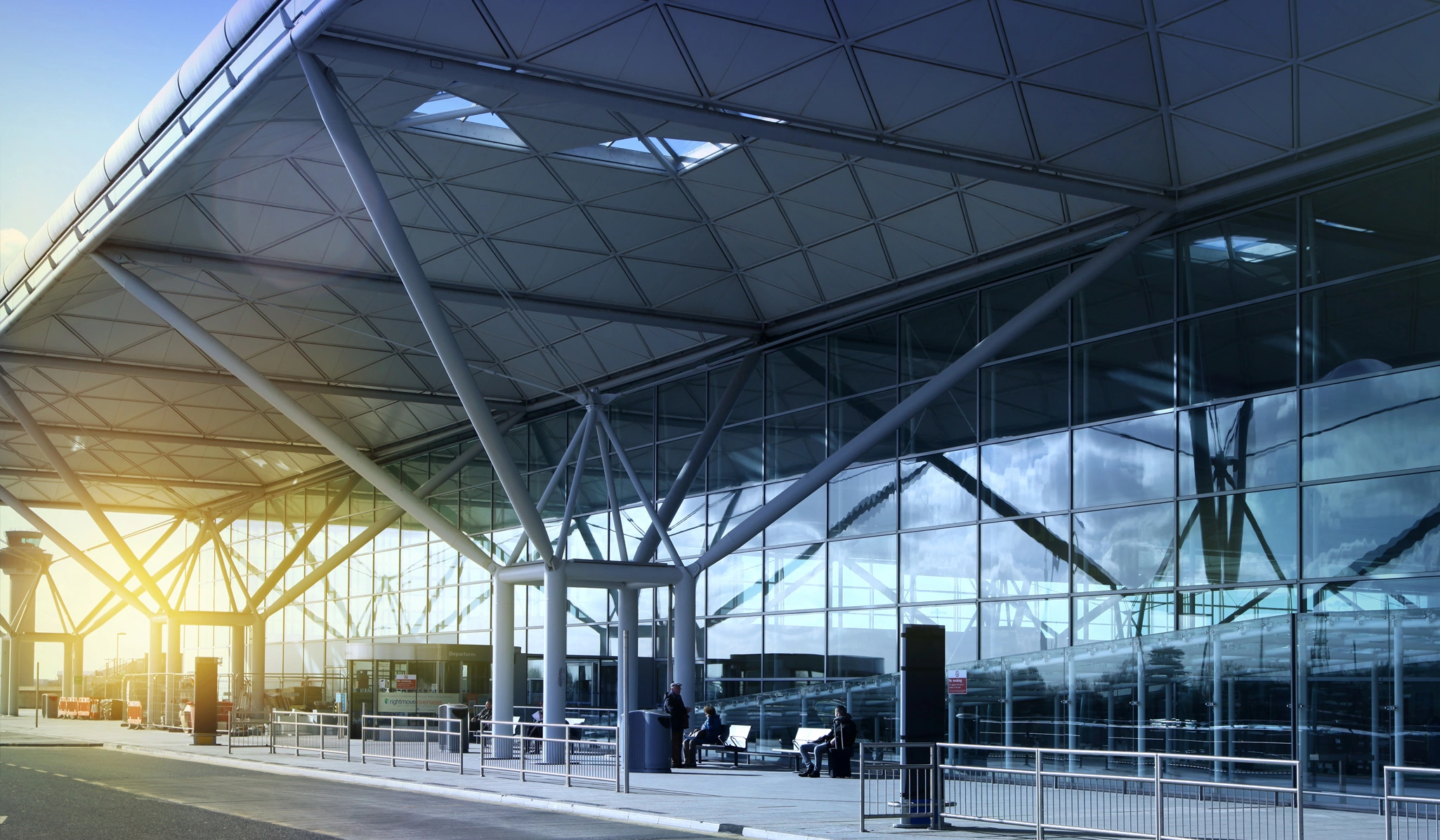 Most Popular
Single Ticket
Single Ticket

Free Ticket Applicable for Senior Individuals Working in Customer Engagement

Not Relevant to Suppliers/Vendors to the Industry

3 Halls of Case Study Content

Event Networking

Interviews

Panel Debates

1-2-1 Meetings

Lunch Provided

After-Event Drinks

Registrations are subject to approval
Group Ticket
Bring your Customer Engagement Team

Not Relevant to Suppliers/Vendors to the Industry

3 Halls of Case Study Content

Event Networking

Interviews

Panel Debates

1-2-1 Meetings

Focus Group

After-Event Drinks

Registrations are subject to approval
Supplier Ticket
Networking and Commercial Opportunities

3 Halls of Case Study Content

Event Networking

Interviews

Panel Debates

Lunch Provided

After-Event Drinks

Registrations are subject to approval