a jam-packed day of diverse content covering all aspects of customer engagement
Hear from top-level speakers from world-class brands as they draw upon real-life case studies to showcase the latest innovations in the CX world, sharing valuable, take home, implementable ideas and strategies to enhance customer engagement.
Join us live at the The Brewery, London on the 26th November 2024 to become more attuned to your customers and deliver the service they expect in this ever-more digital world of human engagement.
Key facts
1000+ ATTENDEES
100+ presentations
ONE-DAY EVENT
roundtable sessions
CASE STUDY PRESENTATIONS
1-2-1 MEETINGS

What to expect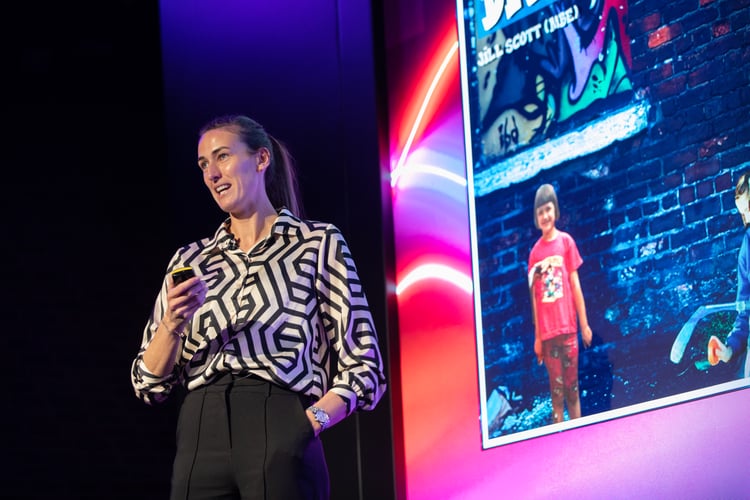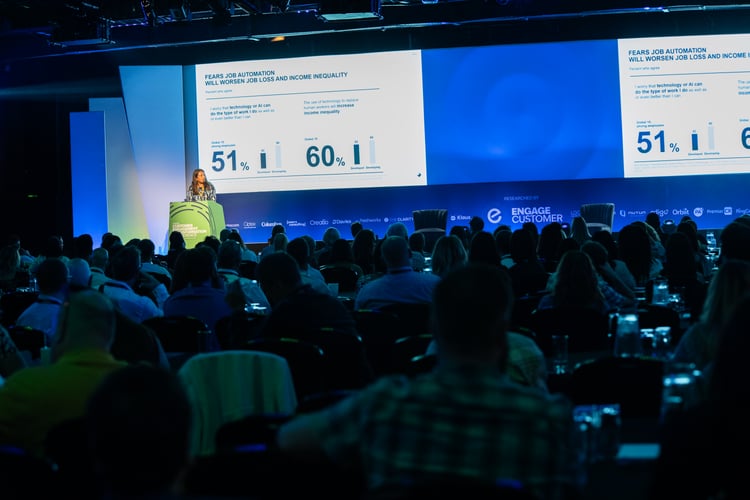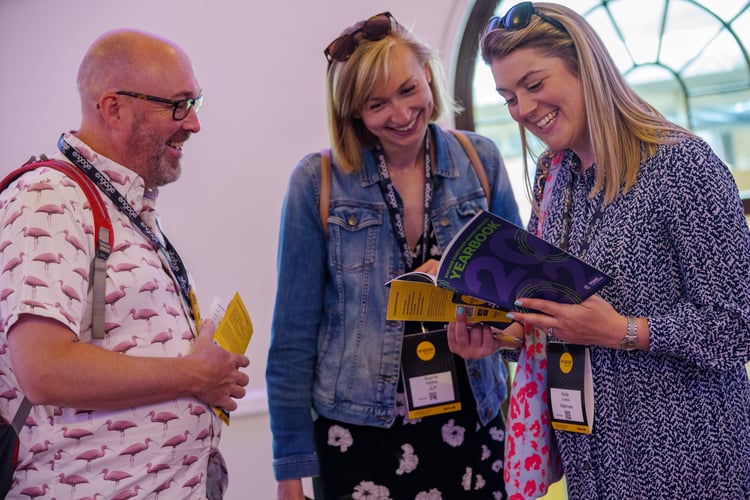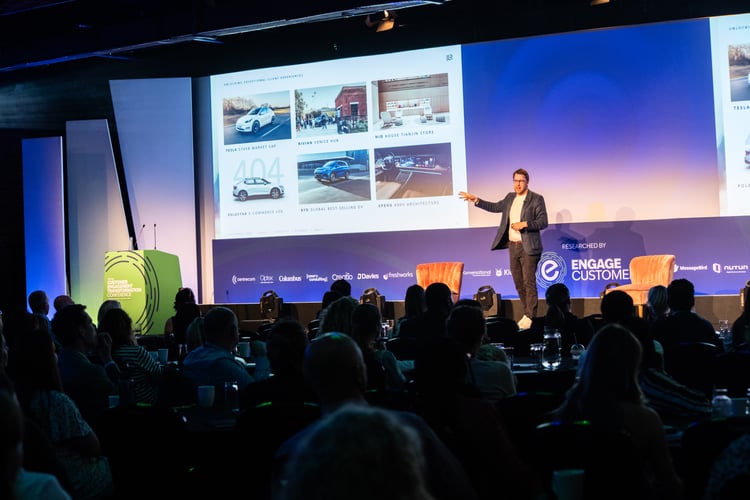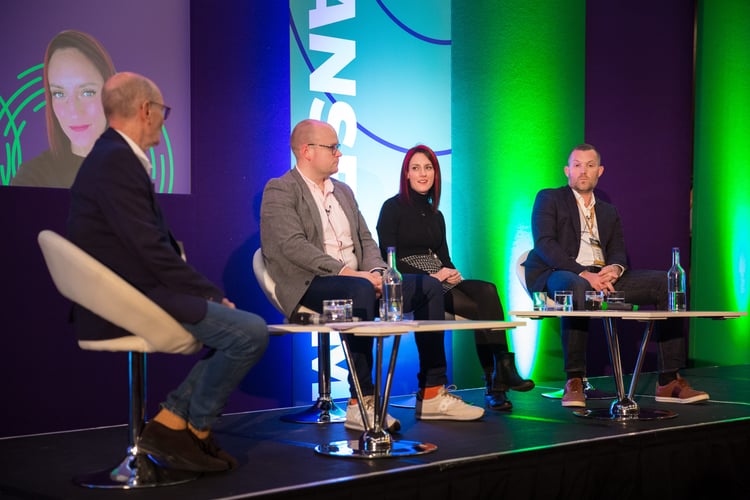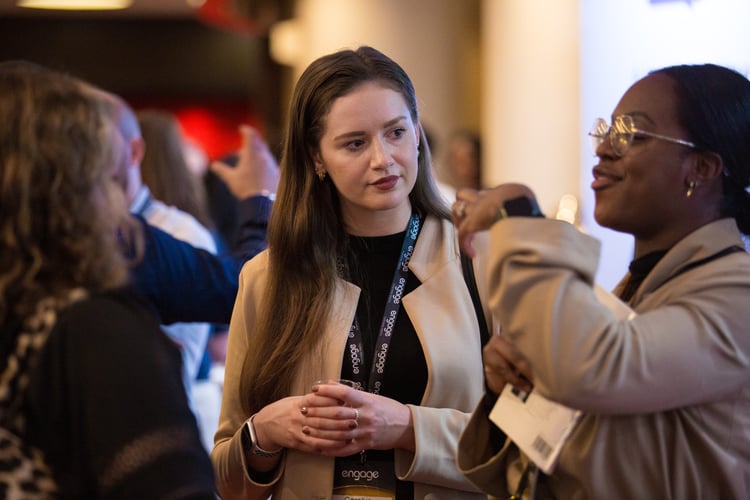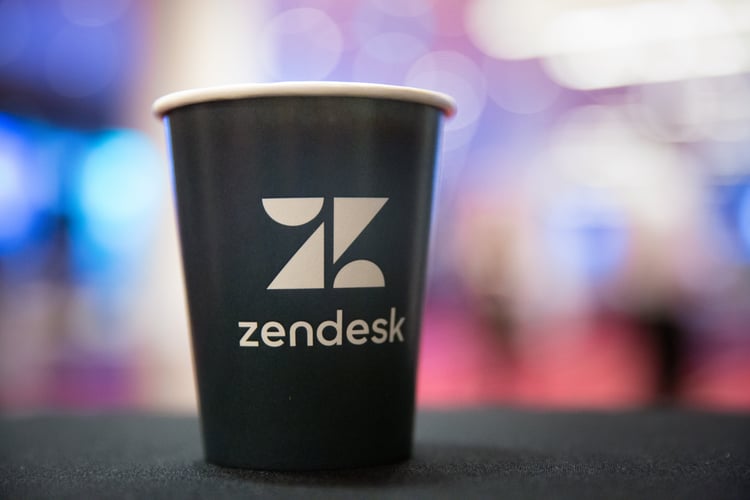 Customer Engagement Transformation

In today's fast-paced digital era, organisations are faced with the task of meeting their customers' ever-evolving needs to stay ahead of the game. The advancement of technology has provided a multitude of opportunities to revolutionise the way organisations interact with their customers. Join this stream to discover how to thrive and win customer loyalty in an increasingly competitive landscape.
Data & Insights

Data and insights have the power to revolutionise the customer experience. By leveraging the wealth of information available, organisations can gain valuable insights into customer preferences, behaviour patterns, and needs. As well as this, organisations can identify pain points in the customer journey and implement targeted strategies to address them. By analysing customer feedback, purchase history, and browsing patterns, organisations can also tailor their offerings, ensuring each customer feels valued and understood. This stream will the demonstrate the power of data and insights for those looking to enhance the customer experience.
Creating a Customer-Centric Culture

At the heart of a customer-centric culture lies the belief that every interaction with a customer is an opportunity to create a positive and memorable experience. This stream will provide practical tips on how to align every aspect of your organisation towards understanding and meeting the needs of your customers. By cultivating a customer-centric culture, you can establish a relationship-driven approach that not only attracts new customers but also fosters loyalty among your existing ones.
Strategies to Enhance the Customer Journey

Implementing a successful customer journey strategy is a complex task, as each organisation and customer is unique. With unpredictable customers and varying interaction patterns based on individual needs and industry, the key to a successful customer journey map is the data sources available to us - they help highlight common pain points, as well as opportunities that lie within touchpoints. This stream aims to uncover strategies that organisations can create a seamless and omnichannel experience that leaves a lasting impression.
Customer Service and Success

Customer service is the foundation upon which successful organisations thrive. It is not just about resolving customer issues, it is about creating exceptional experiences that leave a lasting impression. Join this stream to gain valuable insights from industry leaders who have successfully revolutionised customer service/success within their organisations. Discover practical and actionable techniques that can be implemented to transform service and drive unprecedented success within your own organisation.
Marketing's Role in Enhancing CX

Marketing's role in enhancing CX cannot be understated. From brand positioning and perception shaping to customer engagement and personalised experiences, marketing acts as a catalyst for creating exceptional customer journeys. Join this stream to learn how, by continuously adapting to evolving customer needs and expectations, marketers can drive customer satisfaction, loyalty, and ultimately, business growth.
The Future of CX

The world of customer engagement and experience is evolving and evolving rapidly. The pace of change continues to accelerate. Join this stream to ensure your CX strategies are fit for what the future holds.
Creating Value in the Contact Centre

Contact centres are ideally placed to become the beating heart of an organisation. With the contact centre space providing a significant, growing opportunity for customer experience, these touchpoints provide a powerful tool to transform the success of an organisation in today's digital world.
Evolution of Voice of the Customer

The role of customers has become increasingly vital in shaping the development of services and products across various channels. The Voice of the Customer stands as a pivotal aspect in the formulation of effective customer engagement strategies. This stream will demonstrate how to implement a successful voice of the customer strategy.
The Evolution of CX Service Design

Service design is a rapidly evolving field that builds upon the concept of the customer journey. In today's digital age, service by design has become an absolute necessity. As consumers become more tech-savvy, their expectations have skyrocketed, demanding nothing less than a flawless and effortless experience every single time. This has led to an increased emphasis on service design, as organisations recognise the importance of meeting and exceeding these heightened expectations. This stream will demonstrate how, by prioritising service by design, organisations can ensure that they not only meet customer demands but also create a lasting impression that keeps them coming back for more.
Artificial Intelligence and Robotics

The rapidly advancing technologies in the field of AI and Robotics offer numerous possibilities for organisations to address the challenges they face in enhancing relationships with their customers. Join this stream as we demonstrate how leading organisations are utilising new technologies to transform success.
Using Customer Insights to Personalise CX

With 91% of consumers saying that they are more likely to shop with a an organisation who make personalised recommendations to them, this really is the future of customer experience.

The best way to find out exactly what your customers want is to utilise the insights we hold on them in order to create an experience that's right for them. This stream will teach you how to do just that.
Customer and Employee Engagement

The correlation between highly engaged employees and customers who are similarly engaged is irrefutable. Study after study has proven a clear path from engaged employees to engaged customers to improved performance and profitability.
Innovative and Disruptive Strategies in CX

In today's rapidly changing landscape, staying ahead of the competition requires more than just delivering exceptional products or services. It demands a deep understanding of the customer experience and the ability to harness innovation at its core. This stream delves into the power of innovation and how it can be leveraged to form a winning strategy that not only satisfies customers but also gives you a significant edge over your competition.
Linking Voice of the Employee and Voice of the Customer

The growing connection between the Voice of the Customer and the Voice of the Employee is a significant trend in the industry. Strategies centreed around VOC and VOE are among the most dynamic in the realm of customer and employee engagement. This stream is designed to assist you in unlocking the multitude of benefits for your organisation.
Engaging with the Digital Customer Across the Enterprise

Engaging with the digital customer across the enterprise is not just about technology - it's about building meaningful relationships and fostering customer loyalty. At our company, we believe that every customer interaction is an opportunity to build trust and create a lasting impression. By combining our expertise in digital strategy, data analytics, and customer experience design, we help businesses transform their customer relationships and drive sustainable growth.

In today's digital age, the customer is king, and successful businesses are the ones that prioritize engaging with the digital customer across the enterprise. With our comprehensive solutions and unwavering commitment to excellence, we empower businesses to embrace digital transformation and deliver unparalleled customer experiences. Together, let's unlock the true potential of your business and create a digital customer journey that sets you apart from the competition.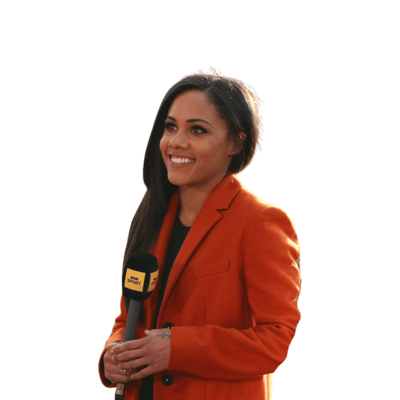 Alex Scott MBE
BBC Sport and Sky Sports
Former professional footballer, pundit and presenter
The former Arsenal Captain and England Centurion is a well-regarded pundit for BBC and Sky Sports, a regular on BBC's Match of the Day as well as fronting ambassadorial campaigns with Nike, Barclays and Cadbury's. Alex signed with Arsenal at age 8 and stayed with the team for most of her career. Alex helped the club achieve a domestic double of the FA Women's Cup and the FA Women's Premier League. She was also a key figure in the historic quadruple season for Arsenal in which they won all their trophy competitions. This became the obvious prelude to Alex's captaincy for the club in the 2014/15 season. While playing for England Alex had the opportunity to travel all over the world playing the game she loves. Retiring from international football in 2017, though not before representing Great Britain in the Olympics. Alex ended up the second most capped England player with 140 appearances. Since her retirement in 2018, Alex has begun a successful broadcasting career and has quickly become renown for her insights into the game and sharp punditry skills. Alex is a steady part of BBC Sport's football broadcasting team and has become a regular face for Sky Sports football coverage, even providing courtside coverage of the NBA in January of this year. Alex made history last August as the first female Sky Pundit on a Sky Sports' Super Sunday and made waves as a fresh addition to the BBC World Cup
Commentary line up. Alex has been involved in co-presenting Match of the Day Kickabout most Saturday mornings as well as forming part of the presenting team for The Women's Football Show on Sunday evenings. She also took to writing a weekly women's football column in the Morning Star and is a regular face on Premier League Productions' Fan Zones. Away from the world of football, Alex took part in and won Bear Grylls: Mission Survivor and the Sports Relief Strictly Come Dancing special in 2018. Along with her achievements in broadcast, Alex has undertaken some exciting commercial and ambassadorial opportunities. In 2018, Alex began her partnership with Cadbury's alongside Jamie Redknapp and Ian Wright, which is to continue into this year. She has also begun an ambassadorial role with Nike and is continuing her relationship with Barclays as a key spokeswoman for their move into the world of Alongside this, Alex is an ambassador for Arsenal Football Club. Alex is also heavily involved in charitable projects, working with Premier League Communities and launching the Sky Ocean Rescue and Premier League Plastic Pollution Challenge. She also opened The Alex Scott Academy in 2012 in partnership with Kingston College and Puma, the first of its kind for women in the UK. Alex wanted to create an academy system that not only focused on training but also focused on working towards qualifications, providing players with an unrivalled calibre of training, skill development and match play all while promoting excellence in the class room as well.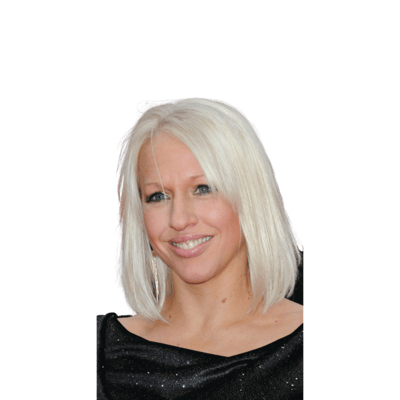 Gail Emms MBE
Former World Champion Badminton player
With Team GB achieving unprecedented Olympic success and the whole of the United Kingdom fascinated by the sporting world, Gail Emms MBE is an icon of British sporting success. Former world champion and having won a silver medal at the 2004 Athens Olympic Games with mixed badminton doubles partner Nathan Robertson, the sporting star can now look back on a career that saw her reach the very top of her sport. As one of Britain's inspiring Olympians, Gail represents the very best of the nation's sporting offering. Playing badminton from the age of four, she has shaped her career around the sport and began representing her country in 1995. Her appearances in both women's and mixed doubles tournaments have seen her awarded with gold, silver and bronze medals and she consistently achieved results that saw her reach the top of the world rankings. Inspired by her family's love of sport, Gail was destined for a glittering career. Now retired from professional competition, she has turned her attentions to sharing the hugely positive impact that sport can have on life and well-being, working as an ambassador for sport and inspiring young people to be more active.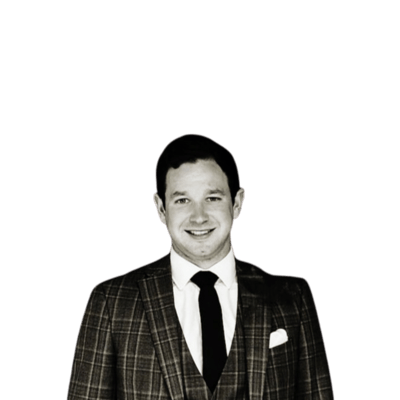 Matthew Harwood
Natwest
Head of Customer Communications
Seasoned Digital Transformation Leader with a proven background in creating world leading customer experiences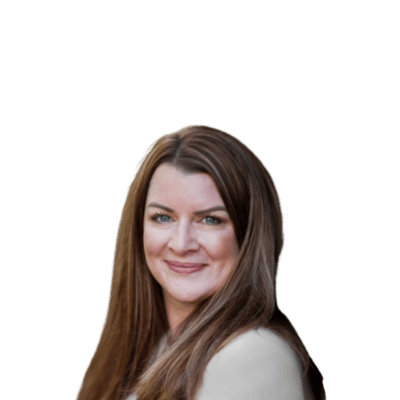 Lindsay Mitchell
Harrods
Head of Customer Service Experience
A Strategic Head of Customer Engagement & Experience who has a relentless passion to ensure customer centricity sits at the heart of the business. I have often been told I have Grit; positivity, perseverance, and passion towards achieving long term goals. I love to master new challenges and see problems as an opportunity to innovate. I have enjoyed a long career working across a variety of both B2C and B2B businesses and functions enabling broad vertical experiences and exposing me to the full spectrum of business models. My diverse background in sales, operations, customer experience, business marketing, digital marketing and eCommerce has delivered insights that allow me to successfully deliver value to different customer audiences. I continually strive for new assignments that not only stretch myself but build new perspectives on the customer. I am passionate about leading teams that love to test, design and explore programs that enrich and influence customer relationships and overall improve customer experience. I drive and lead change, am an effective communicator and draw energy from managing people and developing talent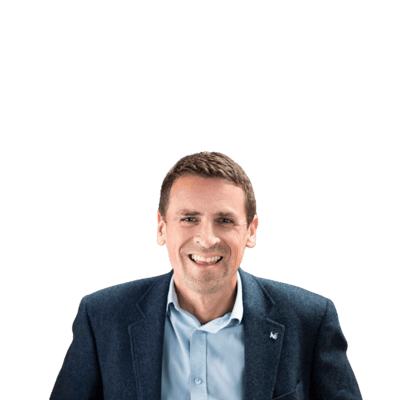 Matt Roberts
Formula E
VP Business Intelligence
Matt have over 20 years experience in data and insight, working for a number of sports broadcasters ( Eurosport, ESPN, BT Sport and Sky Sports) before joining F1 as Global Research director in 2017 where he headed up the research and insight department, managing all BI reporting and strategic insight for the business. In 2021, he joined Formula E to set up their insight function and is currently VP of Business Intelligence.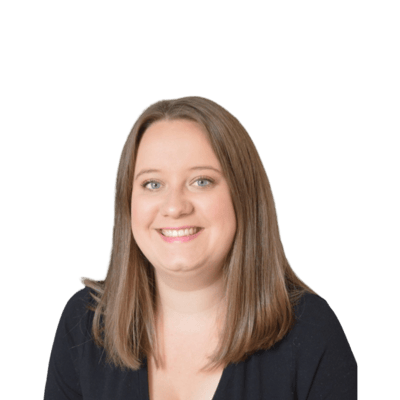 Isobel Mills
Bloom & Wild
Director of Customer Delight
Isobel is the Director of Customer Delight for the Bloom & Wild Group. She's passionate about making every customer's gifting experience a delight. And
a huge advocate both for Customer Service as a rewarding and vibrant career option, and for all businesses to give all teams opportunity and encouragement to engage directly with their customers and customer service teams. She leads the Customer Delight team across two brands, eight markets and multiple channels. She has over eight year's experience of working with Bloom & Wild, growing the function from a start up team of 2 through to the 41 strong team working with three outsourced agencies that delights customers all over Europe.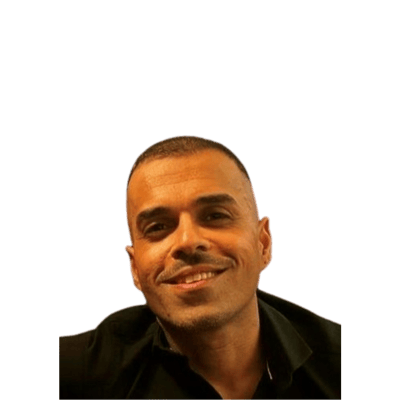 Sanjay Luthra
Diageo
Global Head of Digital & Technology - Consumer Data & Activation
Sanjay is the Global Head of Digital & Technology at Diageo, a world leader in alcoholic beverages, with 20 years of industry experience spanning consulting and fast-moving consumer goods.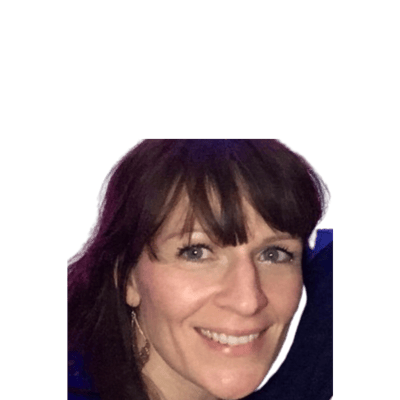 Rebecca Powell
Ella's Kitchen
Head of Customer Care
An experienced Customer Care Manager with over 12 years of expertise in the field of Customer Experience. With a passion for delivering exceptional service, Becky has successfully led teams in various industries, ensuring customer satisfaction and loyalty. Throughout Becky's career, she has consistently focused on developing and implementing strategies that enhance the overall customer journey. Adept at building and empowering cross-functional teams, focussing on exceeding customer expectations, increasing engagement and driving brand love on social media.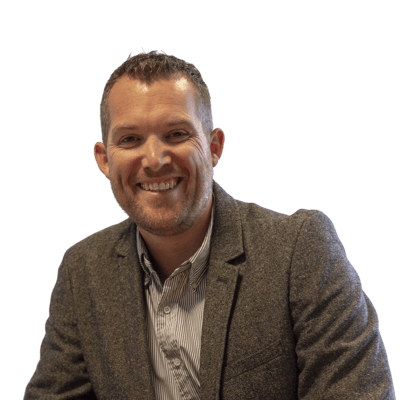 Nathan Sanders
Ford
Head of European Contact Centres
Hello - I am Nathan Sanders and I am the Ford of Europe Customer Relationship Centre manager. Been at Ford 27 years holding 13 different positions within this time.
I am married with three children, 6, 15 and 17.
I enjoy watching all sports and play golf when time allows. Also enjoy DIY and gardening.
My experience covers finance, audit, dealer support for both sales and aftersales
I have always been keen to learn about the customer and deliver a service that produces a response of ' that was excellent'
At Ford not only are vehicle preferences and uses evolving, so are customer expectation on support and feeling part of a family or community.
As the electric evolution continues, the relationship Ford has with its customers is changing and my team are seeing these changes every day.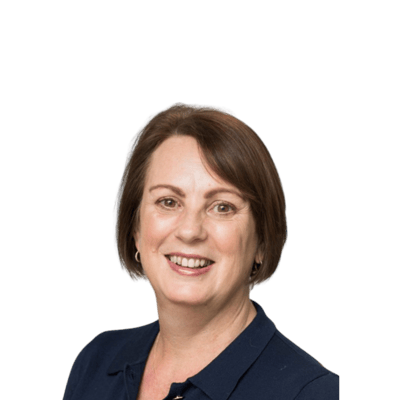 Rosie Bailey
CitySprint
Customer and Commercial Director
Rosie is responsible for CitySprint's customer engagement strategy, focusing on attraction, acquisition, retention, and growth, and leading the Customer Experience programme including marketing, contact centres and the customer service organisation. Rosie also leads on pricing strategy, new business sales and the account management & development of CitySprint's account customer base. Rosie is the sponsor for customer facing technology including the Salesforce CRM platform and has also led multiple change and business process improvement projects within the organisation. Rosie is part of the leadership team that in 2021 took CitySprint through a successful trade sale to Geopost Group, owners of DPD. With over 25 years' logistics experience, Rosie led the strategic account management programme for the industrial and 3PL sectors at City Link before joining CitySprint in 2013.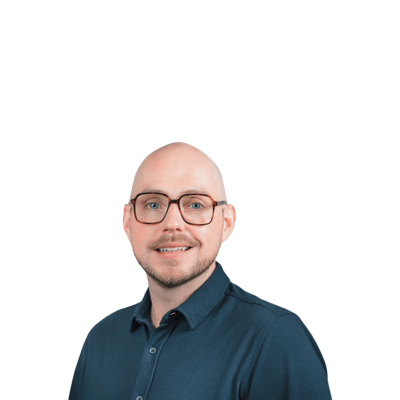 Mark Kerr
BNP Paribas Real Estate
Head of Customer Experience
Customer experience professional, working with brands and organisations to design, build and deliver transformational customer engagement strategies. Analytical and data driven adept at using insights to tell customer stories and influence policy decisions at all levels. Areas of specialism include data analytics ( Qualtrics certification), customer journey mapping, voice of the customer strategy, CRM, service design and real estate.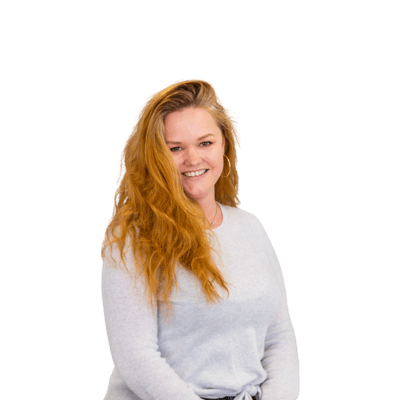 Louise Walsh
Utilita Energy
Chief Customer Contact Officer
Louise, a seasoned professional deeply entrenched in Utilita's values, who embodies the company's mantra: always doing right by the customer. Having kickstarted her journey in 2011 as a customer service advisor, she has navigated her way up to the top echelons of the business, culminating in a comprehensive understanding of every facet of the industry and the core needs of customers. Previously Director of Sales Operations, Louise transitioned into the role of Chief Customer Contact Officer in February 2022. This new position allowed her to revolutionise Utilita's contact centres, leveraging her profound understanding of the business, its operations, and most importantly, its customers.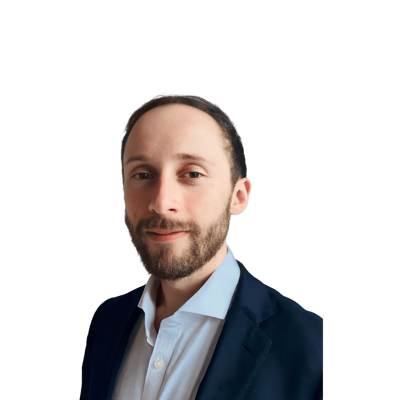 Gabriel Ross
Homeprotect Home Insurance
Head of Customer Strategy
Gabriel has spent his career within Financial Services, where he has developed a deep understanding of customer engagement drivers and strategies. He spent the early years of his career working in growth and customer strategy development roles for Fintech startups, before becoming Head of Customer Strategy at Homeprotect. Gabriel enjoys fusing the analytical with the emotional, as well as leaning on his career experience working alongside diverse business functions and teams, to develop valuable strategies and solutions that resonate with customers. His experience working within high-growth startups also helps him to keep business transformation projects agile and maintain a focus on key commercial proof points throughout.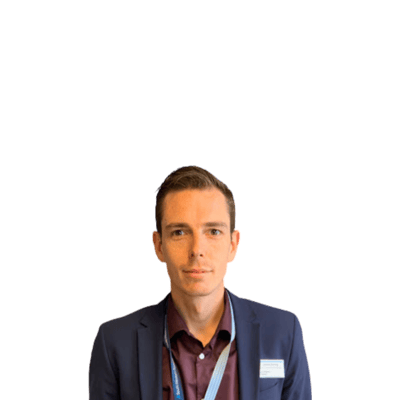 James Dolling
Arriva Rail London
Head of Customer Information
Railway professional working within sector for 10 years working on Major Projects and Change. Currently reviewing the provision of information within Arriva Rail London and partnering with TfL on how we can better support all need around London both in usual running and the complexities which disruption causes. As a concession there are differing requirements with the wider industry piece which is considering 'Smarter Information, Smarter Journeys' led by the RDG. My role is to harmonise both objectives and deliver for London. I have just finished a 5 year strategy has been written focusing on centralising our data, cross channel consistency collaborating with the industry and maximizing our colleagues. How we provide information has been a pain point for all industries and whilst legacy systems sometimes hold back process and change it is navigating a way to benefit London's public.
David Walker
OVO
Head of Lifetime Customer Value
David is working to improve the end-to-end customer journey and has been in leadership positions at OVO for over 6 years. Previously, David has held roles at SSE, Guardian News & Media, Spar and more.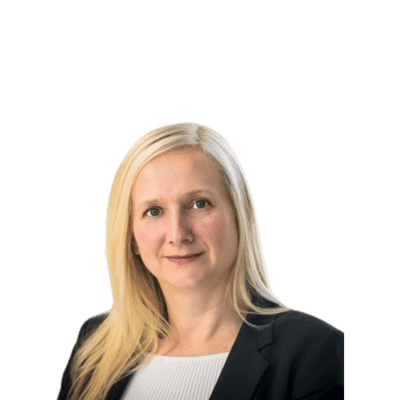 Lynne Pitwood
Newcastle Building Society
Head of Customer Experience
Lynne has an abundance of knowledge and 22 years of professional experience in marketing and customer service. Lynne is the Head of Customer Experience at Newcastle Building Society, having graduated from the University of Lincoln with a Bachelors degree in Business studies and a Masters degree in Strategic Leadership from Loughborough University.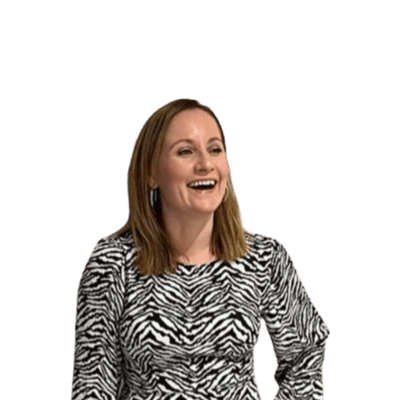 Emma Cottle
Newcastle Building Society
Digital Marketing Manager
Emma Cottle is an experienced marketing professional with over 13 years experience in leading award winning teams, digital transformation projects and marketing initiatives to deliver growth to organisations through marketing strategy, digital content, improved UX, quality communications, plans and processes designed with customers at the heart.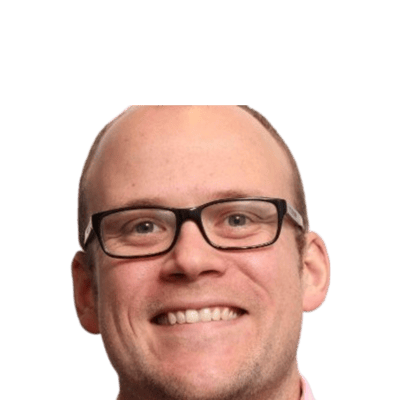 Leon Ellerton
Experian
Client Delivery and Customer Experience Director
I have a real passion for enabling and delivering Customer / Client Value and Experience driving satisfaction and revenue which has been developed over 16 years across multiple industries. Working for some of these industries most recognisable brands (Royal Bank Of Scotland, Kuoni GTA, Willis Towers Watson, Experian) I have worked end to end across the value chain to drive enhanced customer centricity and improvements that have a tangible impact to the Client utilising both digital and technology solutions but also leveraging process and engaging people.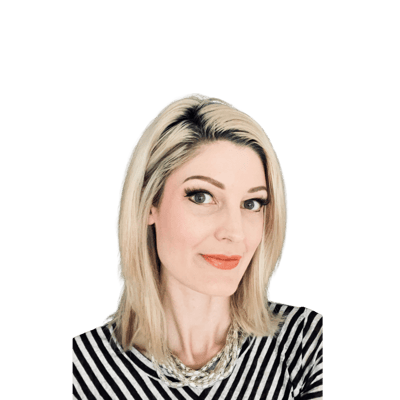 Rozanna Short
GTR (Govia Thameslink Railway)
Customer Experience Design Manager & Co-chair of The Women's Network
Rozanna has been passionate about working with customers since her first job as a waitress at 15. After working in hospitality, she worked in Financial Technology for c.10 years before leaving her role as Customer Service Manager at what was then Spire Payments (formerly Hypercom – now Castle Payments), to join Govia Thameslink Railway in 2019. After working as Customer Relations Improvement Manager for 2 years she was promoted to Customer Experience Design Manager and is also proud to be the Co-chair of their Women's Network.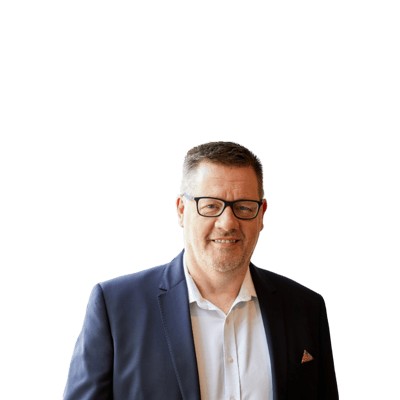 Ian Hunt
Liberty London
Customer Service Director
A highly self-motivated individual with over 25 years' experience in UK retail. Has a demonstrable reputation for success in cross functional and supplier engagement, high level of attention to detail, process change and implementation in both e-Commerce and Retail Operations. Accomplished at innovative, creative problem solving and customer proposition development.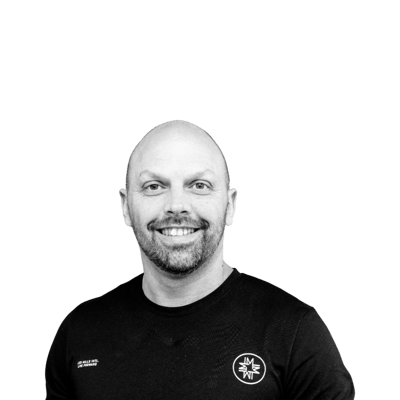 Carl McCartney
Les Mills
Customer Experience Director
Carl McCartney is Customer Experience Director for Les Mills. Carl started his Les Mills career as a National Trainer/ Presenter 20 years ago and has held a number of key roles within both the global and UK business, including working in both the German and Nordics markets and also working centrally as Global Performance Development Director. This breadth of industry experience has allowed Carl to build unparalleled expertise in the Health and Fitness industry. He is dedicated to helping club partners build healthier businesses, working with them to achieve their business goals and supporting member retention and recruitment challenges.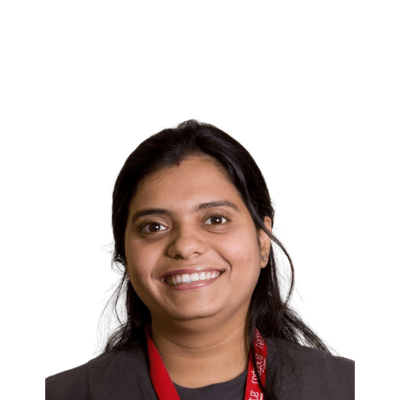 Anuradha Deshpande
GoCardless
Director of Customer Support
Anu is a highly experienced leader with strong experience working in technology-led businesses. She is a change agent with demonstratable expertise in transformation, leadership, strategy, and delivering results. She is leading the award-winning global Customer Support function at GoCardless and manages a scale Customer Success team. Previously at Redgate, she has played an instrumental role in turning around the Global Product Support organization over the last couple of years as its leader. She defined and executed a new vision and strategy that consistently delivered over 95% CSAT, leveraged technology to scale, and influenced over 33% of QoQ average revenues, delivering over 99% of SLA adherence across the entire customer base. Anu is now part of the Customer Success leadership team as it has rolled out across Redgate.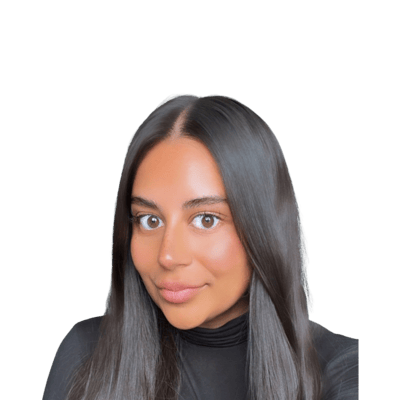 Kimberley Anthony
Tide
Head of Engagement
Experienced, passionate and data-driven Head of CRM/D2C marketing expert with a focus on customer experience and digital channels. Highly skilled in all things CRM, including multi-channel strategy and optimisation, MarTech implementation/automation, hyper-personalised customer lifecycle journeys and leading teams to drive significant uplift in revenue and customer engagement.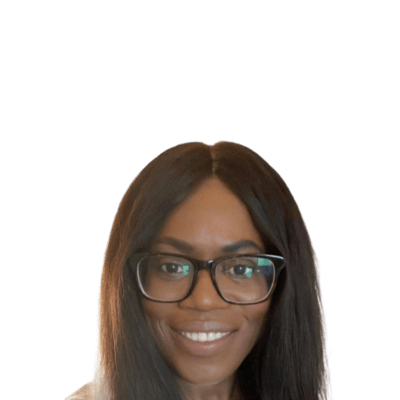 Arianne Buhari
Utility Warehouse
Operational Change Manager
Arianne Buhari is the Operational Change Manager at Utility Warehouse. She brings with her a wealth of experience gained over 20+ years in the energy sector and 8 years in change management. Arianne is currently responsible for the Operational Change & Improvement Department at Utility Warehouse, where she spearheads Utility Warehouse's innovative strategy which allows the organisation to reimagine CX, drive agent engagement, and adapt to an increasingly competitive business environment.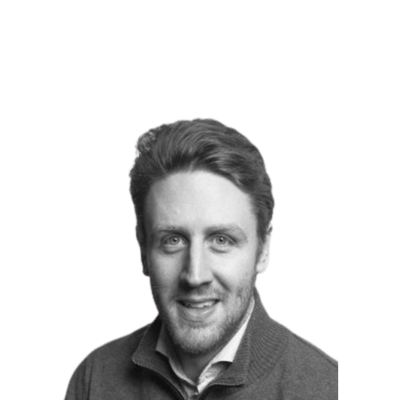 Chris Osborne
Messagebird
Head of EMEA North
Chris is a passionate and data-driven customer focused Sales Leader. He's spent the last 15 years in Marketing technology predominately centred around customer experience, conversion optimisation & content management. Chris loves to work with Brands and Retailers of all shapes and sizes to help fix some of the most challenging problems relating to Customer Experience & Marketing Automation with technology.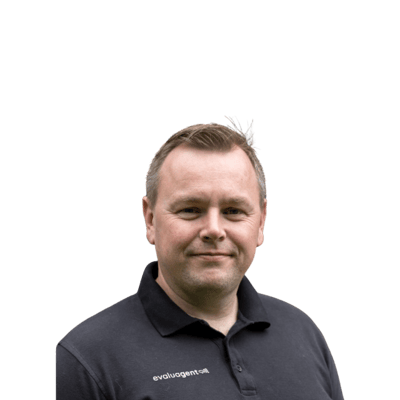 Chris Mounce
Evaluagent
Quality and Coaching Specialist
Chris Mounce is an award-winning Quality and Coaching Specialist who is passionate about sharing his expertise with the world. With a deep love of all things QA and coaching, Chris has dedicated his career to helping businesses, teams and individuals reach their full potential. Chris brings a wealth of knowledge and experience to the stage. His focus on digital training, technology and coaching sets him apart as a thought leader in the industry and his insight are invaluable for audiences of all backgrounds.
Leona Heymerdinguer
Blackhawk Network
Head of Customer Engagement Propositions
With 18 years of profound expertise in the enterprise market, particularly in the domains of consumer acquisition, retention, loyalty, engagement and compensation solutions, Leona emerges as a visionary and pioneering business leader. Her dedication to nurturing customer relationships throughout their entire lifecycle is fuelled by an unwavering passion. Leona boasts extensive experience spanning diverse industries and exhibits a resilient commitment to infusing the market with innovation, achieved through the artful simulation of consumer behaviour and actions via ingenious, reward-centric solutions.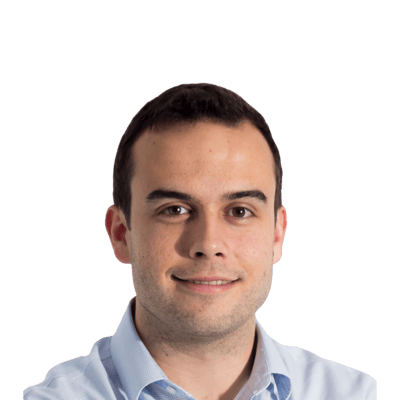 Dylan Bowman
Ada
Customer Solutions Senior Director
As a Senior Director of Customer Solutions at Ada, a leading provider of AI-powered customer service solutions, Dylan brings almost 10 years of experience driving customer growth and satisfaction. Previously at UiPath, Dylan led pre-sales engineering and customer success teams, partnering with Fortune 500 companies to successfully drive savings from automation. In his current role, Dylan oversees the Customer Solutions Consulting organization responsible for pre-sales engagements, adoption and utilization best practices, and ongoing customer success initiatives for Ada's conversational AI platform. By leveraging generative AI and predictive customer analytics, Ada's solutions enable businesses to resolve customer inquiries instantly, in almost any channel or language. Dylan looks forward to sharing how generative AI and a human-centric approach can revolutionize the customer experience.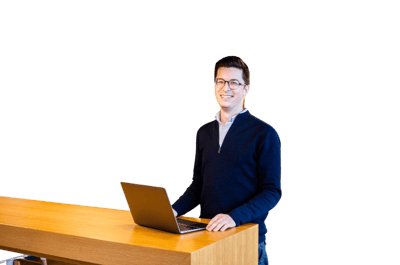 Joel Viotti
Swisscom
Business Owner
Joël is a digital communication leader with a passion for business development. His experience at Swisscom involved leading successful digitization projects that improved KPIs and customer satisfaction. Joel also excels in crisis communication and data-driven insights, helping with incident detection and turning big data into actionable business strategies.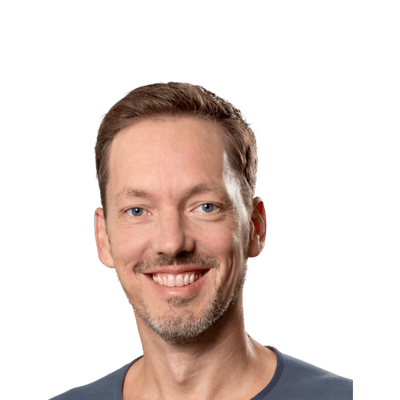 Matthias Goehler
Zendesk
Chief Technology Officer, EMEA
Matthias Göhler joined Zendesk in October 2021 as EMEA Chief Technology Officer. As a regional CTO, he leads the development of Zendesk´s vision for innovation in customer experience based on the needs of EMEA customers. He is passionate about helping brands realise their goals for market-leading customer experiences that can build deeper customer relationships and brand loyalty. Matthias has more than 20 years of experience in technology and SaaS industries.
Lisa Garthside
Medallia
Director, Professional Services
Lisa joined Medallia in 2019. Since then she has advised a range of companies across sectors on driving change & building cultural transformation through listening to the customer. Lisa's focus is on driving true customer centricity and true business improvement.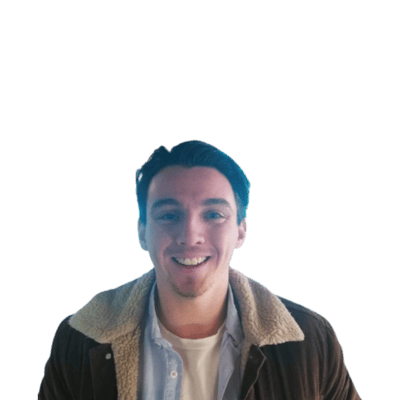 Ryan Slade
SurveyMonkey
Account Executive
Ryan is a dedicated account executive at SurveyMonkey, having worked with the company for 3 years and 9 months. With a profound passion for mastering and improving customer experiences, Ryan actively seeks opportunities to meet customers, gather feedback, and shape future strategies. His commitment to understanding customer needs and driving innovation makes them an invaluable asset to the organization.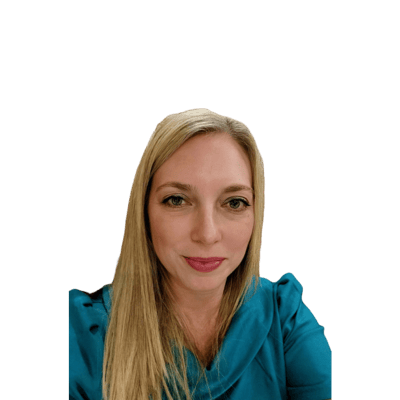 Nadine Edmondson
EvaluAgent
Director of Product Marketing and GTM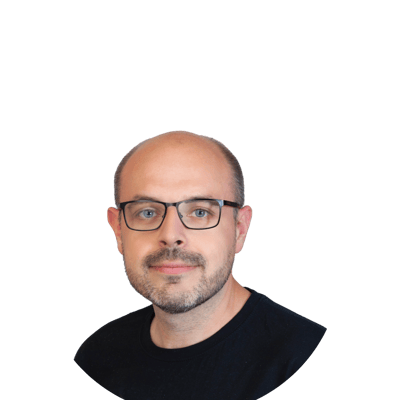 Christoph Borner
Cyara
Senior Director, Digital
Christoph Börner has had multiple successes as a founder, developer, tester, and speaker on all things Conversational AI and Machine Learning. After finishing his Information Technology studies at the Technical University of Vienna in the 2000s, Christoph turned his love for coding, breaking complex systems, bug and defect hunting, and creating software solutions into his career. As his passions evolved, Christoph dedicated more focus to quality assurance in the areas of Artificial Intelligence, Machine Learning, and Conversational Interfaces. With a team of like-minded experts and his vast subject matter expertise, Christoph founded Botium, the industry leading platform in test automation and optimization for chatbots, voice assistants and conversational AI. In early 2022, Botium was welcomed into the Cyara family of AI-led, CX transformation solutions.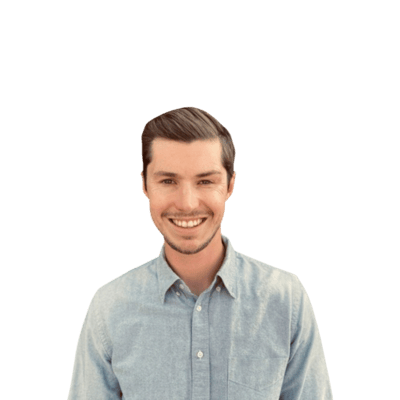 Jack Gaylor
Freshworks
CX Account Lead
Account Executive with a track record of developing, closing and growing client opportunities from the ground up in competitive industries.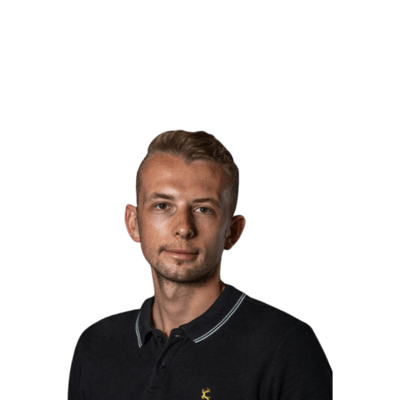 Jamie Gamble
Freshworks
CX Account Lead
A sales professional with a background in SaaS, selling ITSM, CX and CRM solutions. Native English and fluent German speaker, with experience working in German and English speaking sales and marketing roles.
Experience generating new business pipeline, running the full sales cycle and account management. Also experience in interviewing, hiring and coaching BDRs.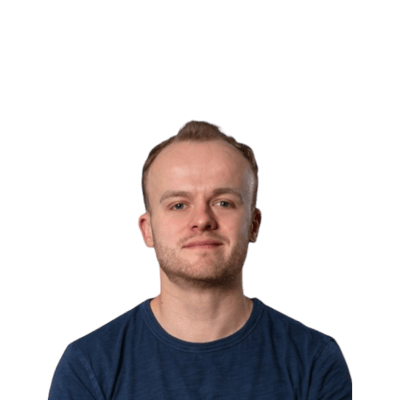 Callum Lewis Jones
Freshworks
UKI Field Marketing Lead
Callum is an ambitious and experienced marketing professional. Callum has experience in a range of different marketing teams and exposure to multiple marketing disciplines. He prides himself on his communication skills and helping his colleagues and team become successful. Callum knows how to plan, manage and execute strategies and deliver quantifiable business-impact to the team. He has also been recognised for his high energy and positive attitude and has ambitions to build culture and empower those around him to reach and exceed shared goals. Callum is also a former Sheffield Hallam University graduate with a First Class BA (Hons) in Marketing.
Adele Jolliffe
Kantar
Head of Brand Consultants
Adele has 25 years of experience helping clients diagnose, plan and improve the strength of their brand equity with consumers. She subscribes to a holistic view of brand-building, hence her interest in how customer experience and marketing professionals could be unlocking more opportunities for mutual benefit.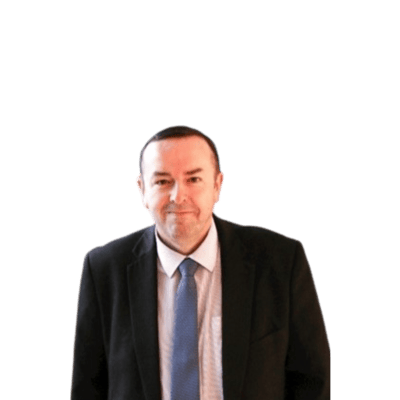 Mike Stewart
Arvato
Head of Intelligent Automation
Mike Stewart has 30 years public sector experience and has worked within Intelligent Automation for the past 10 years. Mike created Arvato CRM Solutions automation centre of excellence and has been responsible for designing and delivering intelligent automation solutions for some of the worlds most respected brands, as well as innovative public sector clients. He works with a number of clients, including Fremantle, BMG, Hertfordshire County Council and Neath Port Talbot Council, to deliver a vision for digital transformation and automation which directly aligns with their strategic objectives and the outcomes they want to deliver for those that matter most. Recently, Mike's been working with Wales Air Ambulance Charity as their digital transformation partner to help them raise funds more effectively and reduce their environmental impact, by transforming and future-proofing their systems. This has saved them time, reduced costs by up to 95%, and allowed their employees to focus on more value-added tasks."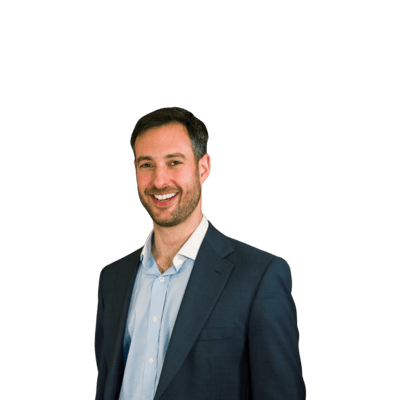 Alex Bentley
XpertRule
Chief Revenue Officer
Alex Bentley has a background in business and customer transformation. Over the past 10 years, he's held leadership positions in two B2B SaaS companies and is passionate about finding simple, elegant solutions that apply innovative technologies (such as generative AI) to deliver meaningful improvements to business performance. At XpertRule he has contributed to the creation of a new software category - Decision Intelligence Platforms, and his clients include a European telecom provider that successfully migrated 60% of all inbound customer self-service calls to self-service digital channels whilst simultaneously improving C-Sat scores. And a life sciences company that delivered a threefold improvement to productivity. Prior to XpertRule, Alex was part of the management team at Blue Prism (a global Robotic Process Automation software vendor), where he established the global partner program and had responsibility for globalization; managing expansion into 8 new geographies across EMEA, APAC and the Americas.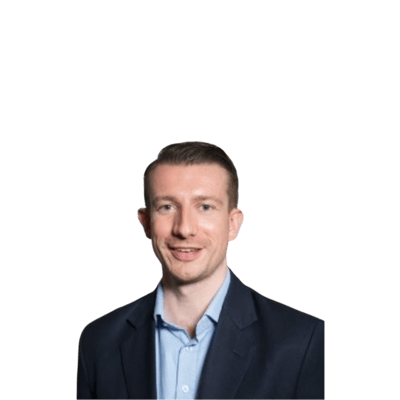 Andy Walker
Medallia
Strategic Sales Director
Andy leads the automotive vertical for Medallia – the platform brands chose to listen to customers and to personalise fantastic experiences. He has helped brands power their experience management at JLR, Volvo Cars, Mercedes Benz USA, as well as companies like AirBnb and Apple. Prior to Medallia, Andy worked across Europe at Adobe Software and also led the sales function at a digital personalisation startup.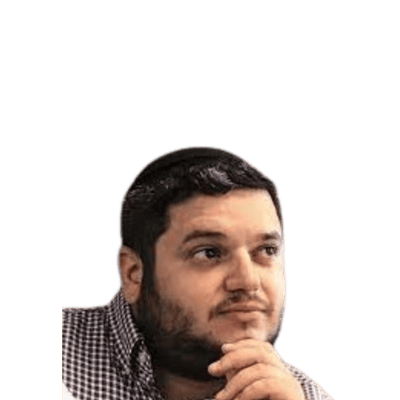 Jon Burg
Techsee
Head of Strategy (Marketing)
I help the world's top brands adapt to the changing technology landscape, building better marketing and customer relationships.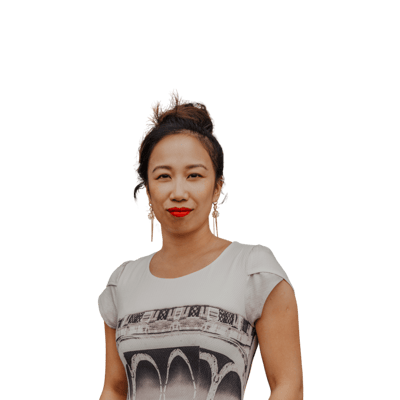 Dorothy Chong
Treasure Data
Senior Marketing Manager EMEAI
Dorothy Chong (Dot), with over 10 years of experience marketing for cutting-edge SaaS technologies internationally, Dot has accumulated a wealth of experience in strategic lead generation, field marketing and partner marketing. She is currently the Senior Marketing Manager at Treasure Data for EMEA and India.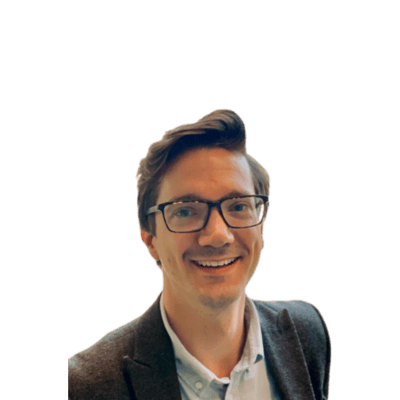 Peter Aitken
Kantar
Head of Customer Strategy & Insights
As Kantar's UK lead for Customer Strategy and Insight, Peter supports a fantastic team of customer and employee experience strategists, designers, and insights specialists. They love to use data to guide their clients in delivering business-changing impact, achieving commercial and customer benefits. He also co-leads the Customer Experience domain for Kantar UK. His team deliver platform-based experience measurement programmes, with their research and experience design expertise at the heart.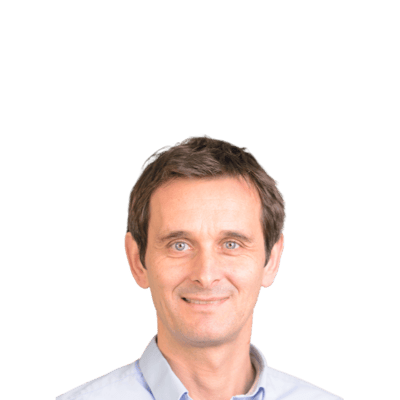 Steve Brockway
Maru
Chief Research officer
Steve is a 30-year research veteran who drives client outcomes and relationships through advisory support on methods, platform capabilities and implementation, He has published thought leadership articles on CX metrics advising clients on best implementation for success and engagement. He has developed company IP through creating a new unique platform capability utilizing AI to classify unstructured text and automate driver analysis capabilities. He Increases quality of insight and actionability through launching and training new software capabilities, including system 1 capabilities to humanize data beyond the rational response.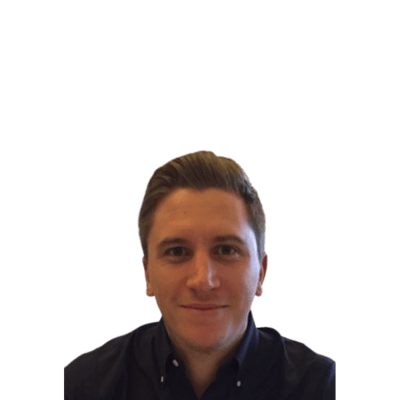 Leon Widdicombe
MessageBird
Business Development Director
I write about low effort, frictionless customer experience across both acquisition and support. I believe we have a long way to go to address declining customer satisfaction in the UK, but that this presents a fantastic opportunity to those who place CX at the forefront of everything they do.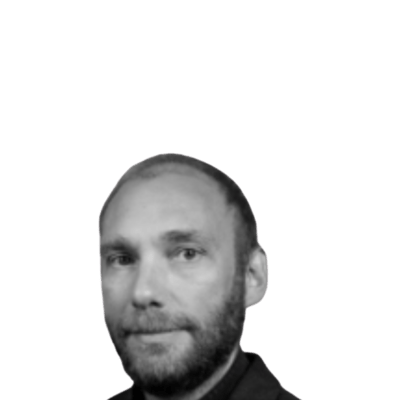 Jean-Francios Damais
Ipsos
Global Chief Research Officer
Jean-Francois is Global Chief Research Officer at Ipsos, for Customer Experience. He has 15+ years of experience in helping brands measure and manage customer relationships across a wide range of sectors and geographies. Jean-Francois has led the development and global roll-out of several innovative solutions in the CX area, authored several papers, and regularly speaks at conferences.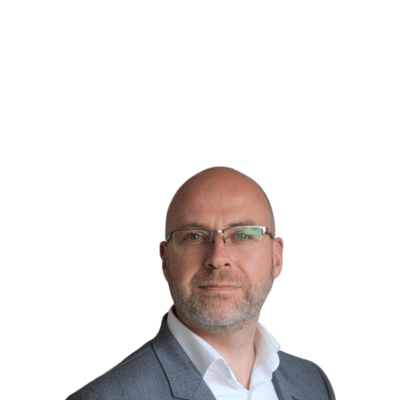 Damian Long
Ipsos
Director
Damian has worked in Automotive research for over 20 years across CX, brand tracking and future product testing, with a wealth of experience gained from both agency and client side. A car industry expert, he has wide knowledge of running large, multi-country CX and brand tracking studies across a variety of methodologies.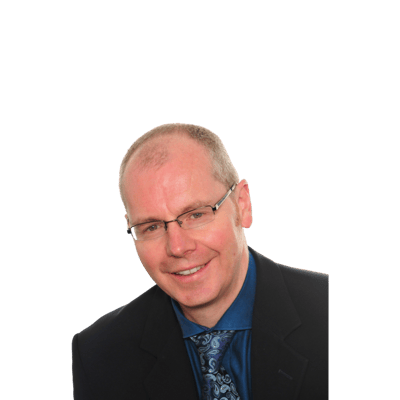 Brian Weston
Institute of Customer Service
Head of Research and insight
Brian leads the Institute of Customer Service's activities in research and insight. He joined the Institute from BT where, over 18 years, he worked in a variety of senior marketing, commercial and strategic roles focusing on a broad range of customers from consumers and small businesses to large, global corporates and government departments. He began his career in BT managing a busy customer service operation in the North East of England. Brian's research for The Institute has examined Evolving Customer Behaviours, Employee Engagement and Customer Satisfaction, the People and Technology Interface in Customer Service, Service Productivity and the Relationship between Customer Satisfaction and Financial Performance. Brian holds a degree in Modern History and French from New College, Oxford and a Masters degree in European Policy and Management from Birkbeck College, University of London.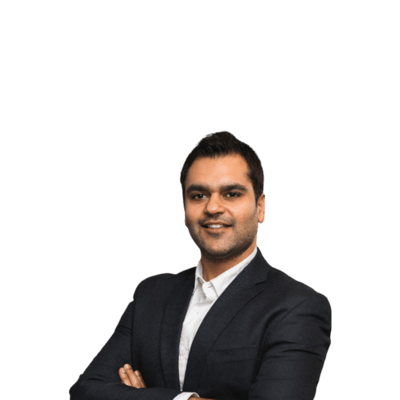 Akshay Jain
Freshworks
Head of Solution Engineering, Freshworks UKI
Akshay is a Solutions Engineering Leader, experienced in building successful teams in fast-paced and high-growth organizations. He has over 15 years of experience in B2B technology, with expertise in customer service solutions. He is passionate about using innovative tech to create delightful customer experiences.
John Sills
The Foundation
Managing Partner
John Sills is Managing Partner at the customer-led growth company, The Foundation, and author of Leadership Book of the Year 2023, The Human Experience. 25 years ago, he started his career on a market stall in Essex, and since then has worked in and with companies around the world to make things better for customers. He's been in front-line teams delivering the experience, innovation teams designing the propositions, and global HQ teams creating the strategy. He's been a bank manager during the financial crisis (not fun), launched a mobile app to millions of people (very fun), and regularly visits strangers' houses to ask very personal questions (incredible fun). He now works with companies across industries and around the world, and before joining The Foundation spent twelve years at HSBC, latterly as Head of Customer Innovation. His first book on the topic - The Human Experience - was published by Bloomsbury in February 2023, and his writing has been featured in The Guardian, The FT, and Management Today.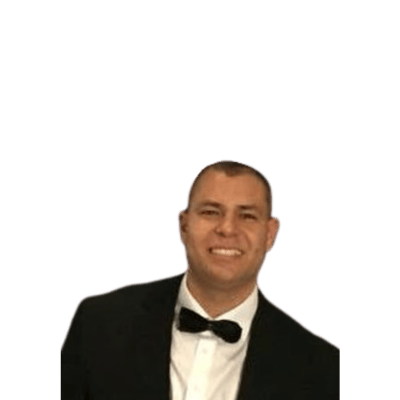 Jonathan Myers
Uniphore
Sales Director
Experienced Enterprise Sales Executive with a demonstrated history of working in the telecommunications industry. Skilled in Session Initiation Protocol (SIP), Multiprotocol Label Switching (MPLS), SD-WAN, Unified Communications as a Service (UCaaS), Contact Center as a Service (CCaaS) and Software as a Service (SaaS).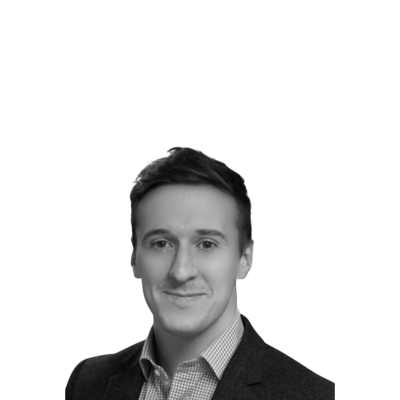 James Livingston
JLR
Global Customer Experience Insights Manager
James' broad cross-departmental JLR experience has given him an holistic view of the organisation and a full understanding of how crucial customer focus is across the entire company.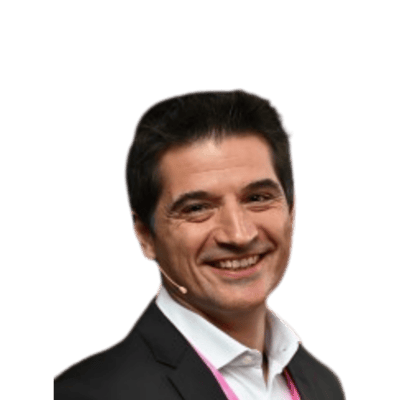 Grigor Kotzev
Khoros
Head of Business Value Consulting
With 28 years in enterprise software and services, I have consistently driven business impact for companies by refining and enhancing their digital customer experiences. As a Global Business Leader, I have a track record of architecting strategic solutions that align with business objectives, fostering sustainable development and yielding significant returns on investment. My commitment to customer-centric innovation has enabled me to cultivate strong relationships within the industry, promoting a culture of continuous improvement and excellence. I am passionate about cutting-edge technologies that empower businesses in reaching their full potential in the digital landscape. Let's connect and explore how we can drive your company's growth and success to the next level.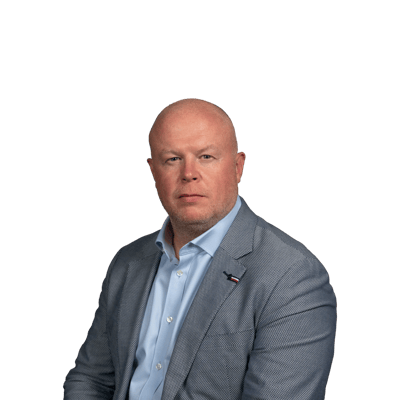 Jamie Thorpe
Ipsos
Head of Experience Management (XM)
Jamie is a CX professional with over 20 years' experience. The majority of his career has been spent in Client Success/Service previously holding two board level positions and now Head of Experience Management (XM) at Ipsos. Jamie's expertise spans Offer, Marketing, CX Platforms, Professional Services and Delivery. He is industry recognised as a CX leader in the UK (#3 in 2022). His in depth of CX knowledge combined with a commercial and pragmatic/action-oriented style has seen Jamie deliver success with many clients across sectors and geographies.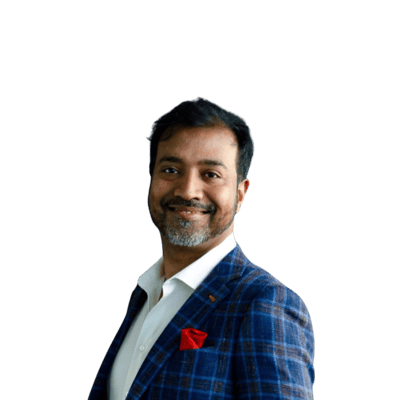 Krishna Raj Raja
SupportLogic
CEO
Krishna founded SupportLogic to help transform the role of customer support, bringing a depth of experience in the service and support industry. As the first hire for VMware India, Krishna built the company's support organization into a multi-thousand headcount global organization. After VMware, Krishna founded a successful startup and then soon returned to his roots – noticing that the major shifts in the B2B model were creating critical gaps in the capabilities of support teams. SupportLogic was founded in 2016 and now helps some of the largest B2B technology companies in the world to optimize their support experience.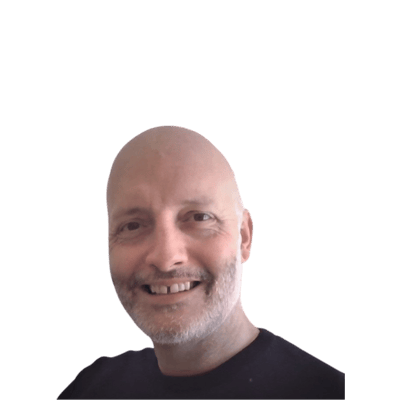 Toby Mankertz
Columbus
Principal Business Transformation Advisor
Toby has more than 25 years of experience delivering successful engineering and IT projects globally always with a focus on outcomes.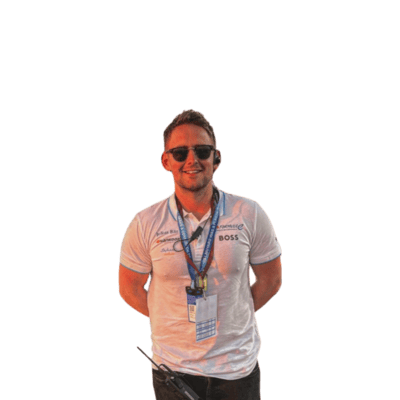 Callum Whitton
Formula E
Senior Fan Experience Manager
Callum has been working across major sporting events for the past 10 years with a focus on fan engagement, hospitality and brand activation. In his current role, Callum oversees the event experience across all Formula E races ensuring consistency, quality and innovation across the spectator journey whilst designing the Allianz Fan Festival across various international markets. Callum enjoys unlocking the potential in new markets and designing fan engagement programmes that entertain, educate and elevate the customer experience.
Steve Lyon
Columbus
Customer Engagement Specialist
Steve has spent many years working with suppliers and customers delivering customer engagement and experience solutions and programmes of change.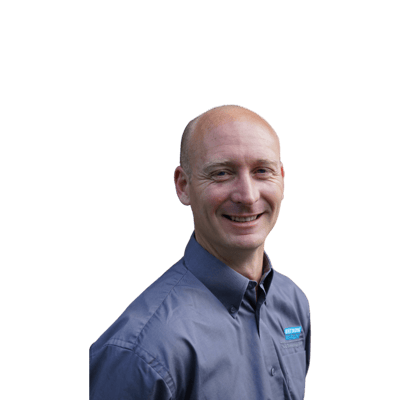 Andrew Jones
Watson-Marlow
Head of Sales Excellence & Governance
Andrew has over 20 years experience leading customer service and sales teams to deliver world class customer service, most recently leading a global project team to deliver a global CRM and change management program.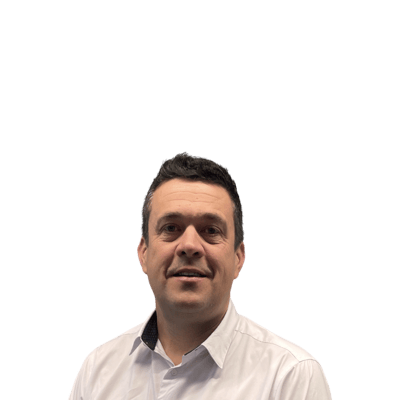 Keith Barrow
Verint
Director, Solutions Consulting
Keith Barrow has been working in the Customer Experience space for over 18 years and currently leads the Interaction analytics pre-sales team for Verint EMEA. Keith has witnessed the incredible evolution of Voice of the Customer solutions that provide meaningful insights, bringing together customer feedback across channels and helping organisations measure and improve experiences they provide to customers and employees so organisations can make the right business decisions.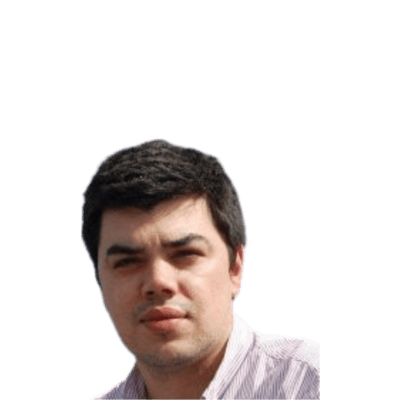 Marcio Rodrigues
TechSee
Vice President of Strategic Sales
Marcio Rodrigues is a trailblazing visionary at the intersection of AI, innovation, and next-generation service. With a relentless passion for pushing the boundaries of technology and transforming the way we interact with the world; Marcio Rodrigues has become a driving force in shaping the future of our digital landscape. As a pioneer in artificial intelligence, Marcio Rodrigues has harnessed the power of AI to create ground-breaking solutions that not only enhance efficiency but also deliver unmatched experiences. With a relentless drive to push the boundaries of what's possible, Marcio Rodrigues is a true catalyst for change, not only shaping the future but also inspiring others to join the quest to unlock the immense potential of AI, foster innovation, and usher in the era of next-generation services that will redefine the way we live, work, and play.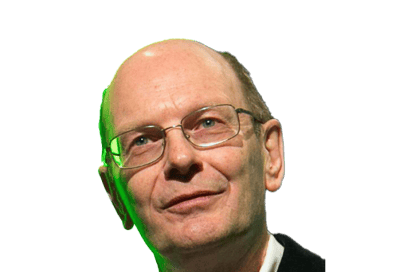 Martin Hill-Wilson
Brainfood Consulting
Founder
I'm a customer engagement and digital business strategist. Also an author and international keynote speaker. Working under my own brand, Brainfood Consulting, I design masterclasses and transformational change helping clients evolve their social and digital capabilities. Current topics include omni-channel design, proactive, low effort customer experience, social customer service and customer hubs. All themed around service innovation.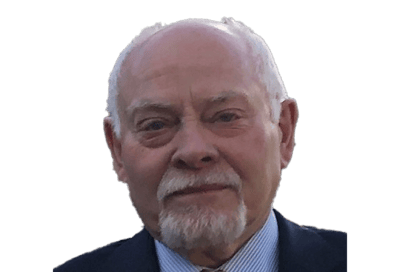 Gerry Brown
Customer Lifeguard
Chief Customer Officer
Gerry Brown, aka The Customer Lifeguard, is on a mission to save the world from bad customer service. He helps businesses save customers at risk of defecting and breathes life into their customer service operations and customer experience strategy. Gerry has provided organizational leadership on people development, business transformation, customer engagement and technology enablement for some of the largest companies in the UK, Canada, and EMEA. These include National Express, Nutricia, The Royal Albert Hall, Endsleigh Insurance, O2, Screwfix, Sage, Sky, Bell Canada and TELUS. He is a frequent speaker, chairperson, panellist and facilitator at conferences, webinars, company events and other business gatherings, where his many years of business and customer service experience provide stimulating, thought-provoking engagement and audience participation. He is also a published author and his new book When a Customer Wins, Nobody Loses is available on Amazon to help business leaders to create winning and memorable customer experiences.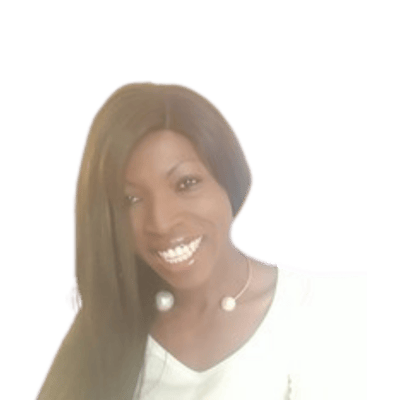 Brandie Deignan
Pier Health Group
Chief Executive Officer
In early 2021 Brandie joined primary care within NHS in general practice as Chief Executive Officer. Prior to this role, Brandie was Managing Director at Marco Pierre White Restaurants, cementing her c20 years' experience in the consumer service delivery industry across hospitality, retail and aviation. Before her MD role, Brandie held senior leadership positions at British Airways Plc, Tesco Plc, Whitbread, Travelodge and Hilton Hotels, where she started her career as a graduate trainee and worked her way up.
A true trailblazer, Brandie was the first female MD to hold her MD role at MPW Restaurants. As of 2020, Brandie was the first black female MD within branded restaurant groups in the UK. Brandie was recently named as one of the top 15 BAME high fliers in travel and tourism industry, and was a finalist at the Black British Business Awards, Senior Leader, Consumer and Luxury 2020. Brandie was recently voted No 41 of the Top 50 listening leaders and also nominated in the National Diversity Awards for positive role model, gender diversity.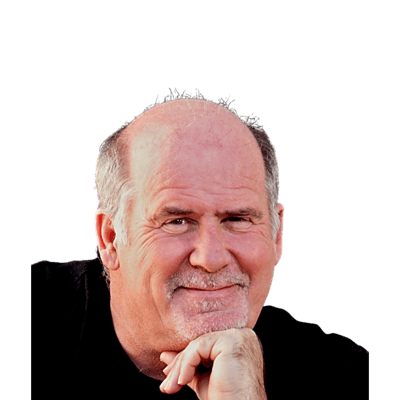 Nicholas Brice
Soul Corporations
CEO
Nicholas Brice is our Guest Editor and CEO of Soul Corporations®. He is seasoned managing consultant, speaker coach and masterclass facilitator. He has helped deliver human-centred development and culture change programmes to achieve customer and employee experience KPI outcomes for major brands including British Airways, American Express, Unipart, Toyota, Wickes, Brighton and Hove Albion FC, Tottenham Hotspur FC, Progress IT, Servier Pharmaceuticals. He is a triple winner of National Training Journal Gold Awards, a winner of Engage Media Award for Best Customer and Employee Engagement Programme and four times finalist.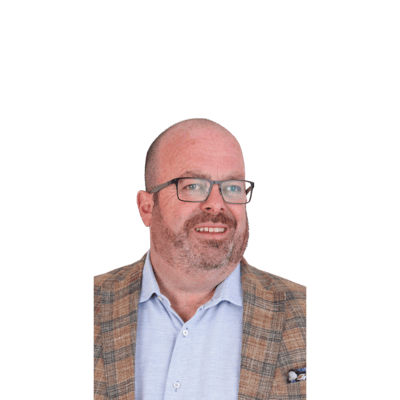 Dave D'Arcy
Laughing Leadership
Founder & Managing Director
With over 35 years in Customer Experience environments and 20 plus years in Senior Leadership, there are few people better placed than Dave D'Arcy to shape thought leadership. Having spent the last 7 years leading customer operations for two world leading SaaS businesses, Dave recently took the step to Launch his own business Laughing Leadership. This is a CX and Leadership consultancy with a difference. Focused on how employee engagement first can drive highest levels of customer experience.
Additionally, Dave is a globally award recognised CX leader and a current member of the CXFO Power 100.
He has extensive experience in public speaking and hosting and is normally on standby with a humorous tale, there a reason why his business is Laughing Leadership
9.00 - 9.10 Opening Remarks

Our Main stage Morning Host Martin Hill-Wilson sets the scene for a day discussing "The Pivotal Role of Human-Centricity in Cultivating Customer Belonging".

Speaker:



Martin Hill-Wilson

Brainfood Consulting

Founder

I'm a customer engagement and digital business strategist. Also an author and international keynote speaker. Working under my own brand, Brainfood Consulting, I design masterclasses and transformational change helping clients evolve their social and digital capabilities. Current topics include omni-channel design, proactive, low effort customer experience, social customer service and customer hubs. All themed around service innovation.
9.10 - 9.30 Opening Keynote: The UK CX Report 2023

For most of us, times are still challenging. While the immediate pandemic threat has receded (but not disappeared), many other factors – political, economic, social and environmental – continue to disrupt our lives. In today's polycrisis world, lives are changing – often not for the better – and customers are adjusting their priorities, expectations and loyalties as a result.

More than ever, building strong relationships by delivering what customers really want and need is a business imperative for organisations wanting to secure and grow market share and revenue.

Join our Opening Keynote session where we reveal the findings from our joint '2023 Global Voices of Experience' research with Ipsos.

We'll be revealing why the top three priorities for CX teams are:

Focusing on strategic roadmaps

Delivering personalised customer experiences

Closing the gap between brand promise and CX delivery

Speakers:



Jean-Francios Damais

Ipsos

Global Chief Research Officer

Jean-Francois is Global Chief Research Officer at Ipsos, for Customer Experience. He has 15+ years of experience in helping brands measure and manage customer relationships across a wide range of sectors and geographies. Jean-Francois has led the development and global roll-out of several innovative solutions in the CX area, authored several papers, and regularly speaks at conferences.

Jamie Thorpe

Ipsos

Head of Experience Management (XM)

Jamie is a CX professional with over 20 years' experience. The majority of his career has been spent in Client Success/Service previously holding two board level positions and now Head of Experience Management (XM) at Ipsos. Jamie's expertise spans Offer, Marketing, CX Platforms, Professional Services and Delivery. He is industry recognised as a CX leader in the UK (#3 in 2022). His in depth of CX knowledge combined with a commercial and pragmatic/action-oriented style has seen Jamie deliver success with many clients across sectors and geographies.