Andrew Woolliscroft: "I Will Delve Into How Jaguar Land Rover's Business Model Is Evolving"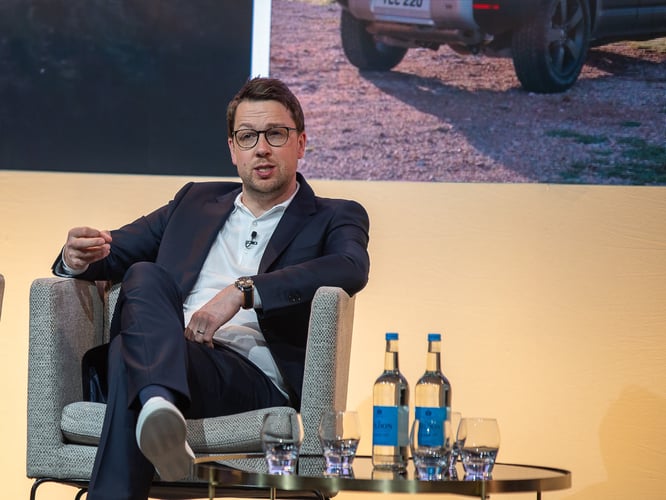 A pre-event interview with Jaguar Land Rover's Client Care Director (UK)
We are ecstatic that the Customer Engagement Transformation Conference is now just a few days away. Taking place on June 14th at The Brewery in London, this event will bring together industry leaders, who will share how they have transformed the way they engage with customers.
One speaker that is certainly not to be missed is Andrew Woolliscroft, Client Care Director at Jaguar Land Rover (UK). Eager to learn more about his session, we have reached out to ask what our delegates can look forward to learning from his presentation.
PLEASE INTRODUCE YOURSELF AND YOUR ROLE.
Hi, I am Andrew Woolliscroft and I'm the Client Care Director for JLR in the UK. I have the honour of caretaking the client experience for our four amazing brands: Range Rover, Defender, Discovery, and Jaguar. My role encompasses the client experience during the ownership of our vehicles; in total, this is circa 1 million clients. I distil my role to very simply ensuring our clients have the very best ownership experience to maximise our brand loyalty.
WE ARE DELIGHTED TO HAVE YOU SPEAKING AT OUR UPCOMING EVENT, THE CUSTOMER ENGAGEMENT TRANSFORMATION CONFERENCE. WHAT CAN THE EVENT'S ATTENDEES EXPECT TO LEARN FROM YOUR SESSION?
Attendees can expect to get insight into the disruptive trends in the automotive industry driving a demand for ever greater client centricity and experiences for JLR and their four brands: Range Rover, Defender, Discovery, and Jaguar. Whether it be the rise of electrification, digitalisation, new competitors, or changing consumer habits, all of these are forcing us to look at our strategy. At the centre of it all is the quality of the client experience. I will delve into how JLR are facing this change, and how their business model must evolve and adapt.
WHAT DO YOU SEE AS THE BIGGEST CHALLENGES BUSINESSES ARE FACING TODAY AND HOW CAN THEY TACKLE THEM?
The list is long! I've already quoted electrification, but this brings us the most amount of change. This is driving a change to the way we act as an OEM, greater disruption, greater digitalisation, and changing consumer behaviour.
How to tackle them? That remains to be seen, but greater focus on brand and our client proposition and experience will become our future battleground.
FINALLY, WHAT ARE YOUR PREDICTIONS FOR THE FUTURE OF THE INDUSTRY?
Client's experience becomes more critical, and it will become a far greater differentiator for businesses. With more disruption, more competition, greater pressure on profit margins, pressure on quality, client experience needs to become your USP.
If you are interested in attending Andrew's session and learning from other industry experts, make sure you reserve your free ticket for our Customer Engagement Transformation Conference here. Taking place at The Brewery in London, this event will allow you to network with like-minded individuals and equip yourself with the tools you need to navigate today's CX landscape.