Dale Danville: "Prioritise Customer Experience and Make It a Central Part of Your Company's Culture"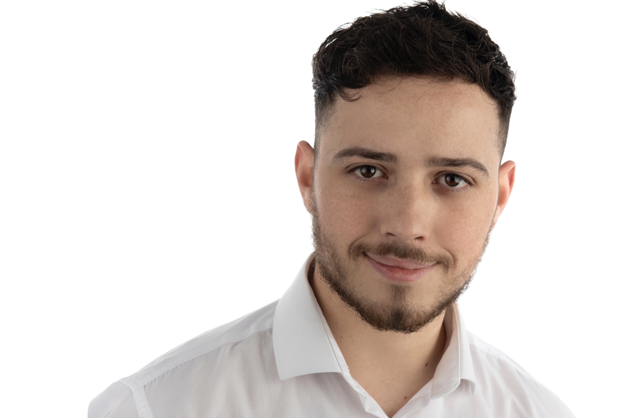 An interview with Sky's CX Manager, Dale Danville
Dale Danville is the CX Manager at Sky, where he ensures the delivery of exceptional customer experiences. In an interview with the Engage Customer, Dale predicts how technology will impact the industry and gives his tips on elevating CX. Moreover, he reveals the projects he is currently working on and how they will improve operations at Sky.
HI DALE, PLEASE INTRODUCE YOURSELF AND YOUR ROLE.
Hi, my name is Dale Danville, and I'm the CX Manager at Sky. As a CX Manager, my role is to ensure that Sky Business delivers exceptional customer experiences across all touchpoints. This involves collaborating with cross-functional teams to develop and execute customer experience strategies, analysing customer feedback and data to identify areas for improvement, and working to implement solutions that meet the needs and expectations of our customers.
AS THE CX MANAGER AT SKY, HOW DO YOU THINK TECHNOLOGY WILL AFFECT THE INDUSTRY IN THE FUTURE?
I believe that technology will continue to play a significant role in shaping the customer experience in the future. One trend that we're seeing is the increasing use of AI and machine learning to personalise the customer experience and automate certain tasks. Another is the rise of omnichannel customer experiences, where customers can interact with brands across multiple channels seamlessly. This requires companies to have a strong technology infrastructure that can support a variety of channels, from traditional phone and email to newer channels like social media (Facebook, Twitter) and messaging apps (WhatsApp, Messenger). Overall, I believe that technology will continue to provide opportunities for businesses to improve their customer experience and build deeper relationships with customers.
WHAT ADVICE WOULD YOU GIVE TO OTHER BUSINESSES SEEKING TO ENHANCE THEIR CX?
My advice to other businesses seeking to enhance their CX is to prioritise the customer experience and make it a central part of your company's culture. It's also important to listen to your customers and understand their needs and preferences. This requires regular communication and feedback gathering through channels like surveys, focus groups, and social media. By understanding your customers' pain points and addressing them proactively, you can build stronger relationships with them and differentiate yourself from competitors. Finally, I would advise businesses to take a data-driven approach to CX strategy development and decision-making. By using data to inform your CX initiatives, you can ensure that your efforts are targeted and effective, and that you're achieving measurable results.
ARE THERE ANY PROJECTS THAT YOU'RE CURRENTLY WORKING ON THAT YOU'RE EXCITED ABOUT?
Yes, there are several projects that I'm currently working on that I'm very excited about. We're currently exploring ways to enhance our omnichannel customer experience by developing new tools and technologies that enable seamless interactions across multiple channels. This includes investing in chatbots and messaging platforms that can provide immediate support to customers, providing them their preferred channel of choice to engage with us wherever they are. Another project that I'm excited about is the ongoing development of a new self-service platform for our customers. This platform will enable customers to troubleshoot issues on their own and access resources and tools that can help them resolve problems quickly and easily. By empowering our customers with self-service options, we can reduce wait times and increase customer satisfaction. I'm excited about these projects and the potential they have to improve the customer experience at Sky Business. As a CX Manager, it's always fulfilling to work on initiatives that have a tangible impact on our customers and help us to differentiate ourselves in a competitive industry.
LOOKING TO THE FUTURE, WHAT WOULD YOU SAY ARE THE KEY TRENDS SHAPING THE INDUSTRY?
There are several key trends that I believe are shaping the CX industry, and that will continue to impact businesses in the future. One trend is the increasing importance of personalisation, where customers expect companies to understand their individual needs and preferences and provide tailored solutions. This requires companies to invest in technology like AI and machine learning that can analyse customer data and provide personalised recommendations. Another trend is the rise of omnichannel customer experiences, where customers expect to interact with brands seamlessly across multiple channels, including social media, messaging apps, and voice assistants. This requires companies to have a strong technology infrastructure that can support a variety of channels and provide a consistent experience across all of them.
Additionally, I believe that there is a growing emphasis on customer empowerment, where customers want to be in control of their interactions with brands and have the ability to self-serve and troubleshoot issues on their own. This requires companies to invest in self-service tools like chatbots, knowledge bases, and interactive tutorials that provide customers with the resources and support they need to solve problems quickly and easily.
I believe that these trends will continue to shape the CX industry in the future, and that companies that are able to adapt and innovate in response to these trends will be well-positioned to succeed in a rapidly evolving landscape.