Dana Tessier, Head of Knowledge Management at Shopify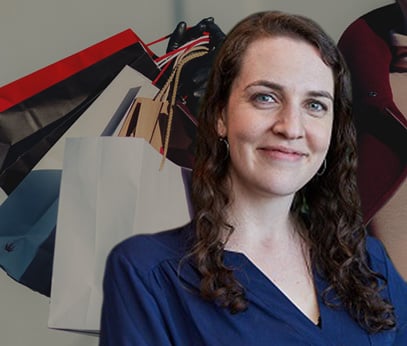 With this year's Knowledge Management Conference just a few weeks away, we've decided to sit down with some of our world class industry speakers for a "Speaker in the Spotlight" interview to hear more about their role, responsibilities and what they are most looking forward to about the event. Today we are joined by Dana Tessier, Head of Knowledge Management at Shopify…

Can you provide us with an insight into a 'day in the life' of your role?

My team and I oversee and implement knowledge management strategies across Shopify. We believe when you know better, you do better (shoutout to Maya Angelou) and so we look for ways to help our teams do their best work by ensuring they have the knowledge they need, when they need it. There is no consistent "day in the life" but I spend a lot of time talking about the benefits of knowledge management and evangelizing this craft, and looking for opportunities to improve our overall systems to ensure better knowledge sharing, knowledge reuse, and knowledge discoverability.

How has Covid affected your knowledge management strategies?

In some ways, Covid had no impact on our knowledge management strategies, and in other ways, it made a world of difference. Before Covid, Shopify had a hybrid workforce and the majority of our focus was for our remote workforces. When Covid happened, we saw no difference to our KM strategies for our remote workforce, however, our attention has now turned to our employees who were previously in-office and working to ensure they also benefit from our knowledge management best practices and learnings.

What do you think the future will look like for knowledge management?

I think knowledge management has a very important role to play in the future of a successful remote or hybrid workforce. Ensuring that employees, regardless of where they are located, have access to the same information and can be productive anywhere, anytime, will be critical for companies to thrive in these ever-changing times.

We're very excited about hear your thoughts and opinions on the panel discussion! Any chance we can get a sneak peek about what you will be specifically discussing?

I will be sharing key learnings from my recently published handbook of research Organizational Culture Strategies for Effective Knowledge Management and Performance. I'm happy to share a 50% discount code with the Engage audience! Just use the code IGI50.

What are you most looking forward to about the event?

I am looking forward to connecting with other KM practitioners, and sharing some interesting learnings from my book which will hopefully help more organizations be successful with their knowledge management strategies.