Ekaterina Mamonova: "Providing outstanding customer experience across the whole customer journey"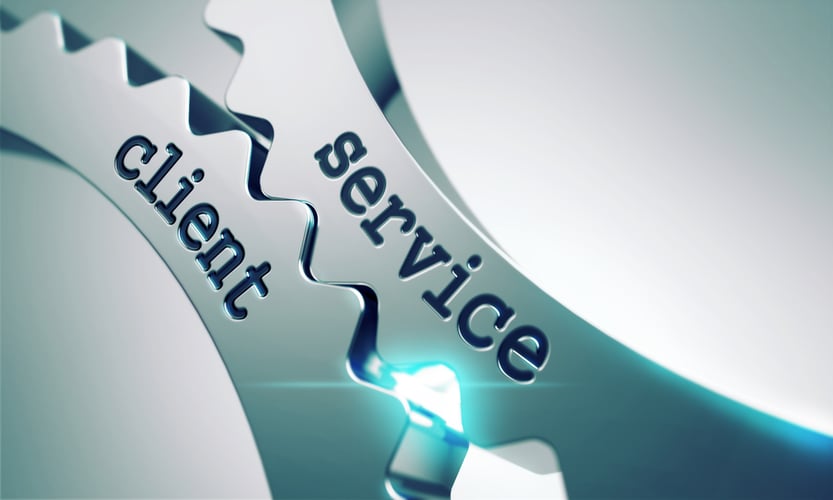 This week we had the pleasure of chatting with Ekaterina Mamonova, Global Marketing and Customer Experience Lead at Allianz Global Corporate & Specialty. Ekaterina has a true passion for improving customer experience consistently across channels through a collaborative approach with everyone involved in the end to end customer journeys.
With a mindset so aligned to Engage Customer's, it was fantastic to ask Ekaterina some of our burning questions. You can read Ekaterina's thoughts below – enjoy!
HI EKATERINA, PLEASE INTRODUCE YOURSELF AND YOUR ROLE.
My current role is Global Marketing and Customer Experience Lead at Allianz Global Corporate and Specialty. My path to commercial insurance was rather non-linear, with prior experience in research, consulting and sales – it would be fair to say I've fallen into insurance, but also quickly fell in love with it as it's a truly people-focused and people-driven business.
As part of the wider Global Distribution team, I am responsible for the development and implementation of global initiatives focused on Customer Centricity – I strongly believe that in a highly competitive commercial insurance market providing outstanding customer experience across the whole customer journey is one of the biggest opportunities for differentiation. I am incredibly lucky to be working closely with all key functions across the business – Underwriting, Claims, Multinational, Risk Consulting, Strategy and others – to ensure that AGCS is not only providing excellent experience at all key touchpoints, but is also communicating our value proposition to the market in a clear, consistent way – helping AGCS become the insurer of choice for our valuable clients and broker partners.
WHAT, IN YOUR OPINION, IS THE LINK BETWEEN EMPLOYEE EXPERIENCE AND CUSTOMER EXPERIENCE?
A business of any size cannot succeed without its people – and it's becoming even more apparent in today's ever-evolving market environment. I strongly believe that customer experience (CX) is a direct reflection of employee experience (EX), which is defined as the sum of all the interactions that employees have across the different touchpoints on a daily basis. Though employee EX and CX should ultimately share a mutually dependent relationship, brands looking to improve their CX and drive a corresponding increase in ROI should first focus on creating the best employee experience possible.
We did actually discuss this topic with a number of CX practitioners at one of the recent industry events and came to a conclusion that improvement efforts should start with establishing a robust methodology to measure, reflect on, and adjust employee engagement and employee experience on a regular basis, in addition to any ongoing customer experience programs that businesses might already have in place. Key metrics can include employee satisfaction (e.g., eNPS), health and happiness metrics, diversity and inclusion index and indicators linking specific business investments (for example, focused on digital capabilities and infrastructure) and employees' behaviour.
Factors like organisational culture of belonging and inclusion; employers' communication based on trust and transparency; career development and training opportunities; collaborative work environment, engagement and recognition by both peers and C-suite are key to building a successful EX program, which, in turn, should have a positive impact on talent acquisition and retention.
In general, the statement that "EX is the new CX" is not new – but I believe that the focus within this statement has shifted over the past couple of years. Perhaps not surprisingly, employee expectations have been drastically reshaped by multiple factors during and after the pandemic – areas like employee onboarding and training, mobility and flexibility, corporate culture as a whole has been redefined significantly which confirmed the dynamic nature of these concepts.
HOW DO YOU ENSURE CUSTOMER CENTRICITY AT A GLOBAL ORGANISATION LIKE ALLIANZ?
The concept of customer-centric organization or customer centricity was first discussed in 1954 when Drucker said, "It is the customer who determines what a business is, what it produces, and whether it will prosper". Companies across industries have been trying to adopt customer centricity for almost 70 years now, but the delivery gap is still in place – there are numerous studies showing that the vast majority of business leaders say that their organization is successful at putting customers first – however, only a relatively moderate percentage of these businesses' customers agree with that statement.
At Allianz, and at AGCS specifically, we are truly committed to building a culture that focuses on customer needs through emphasizing the importance of customer orientation, democratizing customer insights and facilitating direct interaction with customers – both end clients and broker partners, linking employee culture to customer outcomes and embedding customer empathy and understanding throughout the whole relationship lifecycle. The cultural element is truly critical in this process as customer-centric vision can only be achieved when customer-centric business strategies are empowered by culture, and when employees across all levels of the organizational structure – starting with C-suite – are promoting and celebrating the customer-focused mindset, behaviours and values.
What's more important, cultivating a customer-centric culture becomes more engaging if we know how it impacts our business results – at AGCS, we pride ourselves in being our customers' long-term insurance partner of choice, a trusted advisor who is able to provide customized business solutions addressing their unique business needs.
But it's not just that - with the recent announcement of the 'Allianz Commercial' launch, we're bringing together our Mid- and Large Corporate capabilities to address our customers' needs in a more holistic way. It is a fundamental cultural shift that combines global strategy and product with local expertise and execution – and, most importantly, provides our colleagues with a global employee value proposition that creates a more rewarding work experience, focusing on development and new opportunities.
CAN YOU SHARE A FEW TIPS TO HELP BUSINESSES ELEVATE THEIR CX AND BECOME MORE CUSTOMER-CENTRIC?
I strongly believe that becoming customer-centric is one of the fundamental strategic requirements for any business wishing to win customers' hearts, provide unique value through positively differentiated experiences and gain an overall competitive market advantage.
Whilst there are external factors playing a role in that process – business consolidation, changing consumer trends, preferences and expectations, regulatory requirements – successful deployment of customer-driven strategies has been proved to drive business performance and increase operational efficiency, amongst other benefits.
Whilst it's impossible to come up with a "one-size-fits-all" approach, there are some initiatives worth considering if the business is willing to develop customer centricity as a cross-functional capability.
Firstly, it's rather challenging for the business to become customer-centric if CX is not seen as a C-Suite priority. Visible, customer focused leadership is where the journey starts. And whilst there are typically CX-focused teams within the business, I am convinced that it's critical to empower employees across all levels of the organisation to own the customer journey, from initial contact through to final resolution, and be accountable for customer experience at key touch points within the customer lifecycle.
Secondly, customer understanding is one of the fundamental components of the journey to customer-centricity: with the latest tech developments, customer profile data allows businesses to gain granular insight in to the varying needs and preference of a range of customer cohorts and segments. This applies to B2C, B2B and B2B2C environments – and not only helps get the basics right, but also provides opportunities for positive experience differentiation throughout the customer journey.
But it's the perception of the experience that matters – initial brand perceptions need to be backed by empowered employees and smooth, frictionless business processes. Part of embedding the brand, and key to managing customer expectations is having a defined end-to-end customer experience. Experience review and design process enables the key interaction touchpoints across every channel to be identified and understood. Once these touchpoints are confirmed, they can be designed to specify exactly what you want the customer to perceive at each touchpoint.
I've seen a successful business case recently, where the enterprise was focusing on those touchpoints that they believed would influence their customers' long-term perceptions and behaviours (otherwise known as 'moments of truth') through changing the behaviour of employees around a limited number of key customer interaction touchpoints that are most critical to providing competitive differentiation. Through targeting people-centric change at key events, specific behaviours and actions has been identified, communicated and taught to employees who are responsible for delivering it.
The customer experience comes in part from proposition, product and service delivery, but in boarder sense it is everything created by any and all contact with business operations. If an enterprise can maximize the positives from the interactions in every node in the customer journey, customers can be nurtured into repeatedly coming back and potentially becoming promoters and brand evangelists.
LASTLY, I THINK IT IS IMPORTANT TO TOUCH ON THE TOPICS OF AI AND AUTOMATION. HOW DO YOU ENVISION THESE ADVANCEMENTS IMPACTING CX GOING FORWARD?
Thinking about a combination of Customer and Employee experience as the competitive battle field, Artificial Intelligence tools are indeed a powerful booster to your forces – it's already very clear that AI is not a futuristic trend, but rather something that has an impact on the whole market ecosystem.
The opportunities for experience enhancement are indeed endless – and whilst AI is not a replacement for human beings, it helps boost efficiency, remove some of the transactional tasks from the service team's agenda, strengthen customer engagement and increase retention. What's even more impressive is the ability to integrate other technologies – such as NLP and ML – to eliminate communication barriers and automate some of the interactions. Some of the use cases are already deeply embedded in our daily lives: think about a chatbot – there is an ML algorithm behind it, helping decode and understand a customer request and guide them towards the appropriate business unit for help; or a "try it on feature" on the apparel store website – powered by an AR (augmented reality) mechanism, it helps you set up your very own individual dressing room, letting you see how items would fit you.
Whist this is a topic that requires a separate (very detailed!) discussion, some of the areas where the most impact is already seen is (1) providing a highly-personalised, proactive customer support – AI applications help defined common issues, provide insight into root causes and support with issue resolution; (2) generating data-rich, actionable customer insights thought data analysis and identification of customer behavioural patterns – which, in turn, helps develop more robust customer personas and content targeting strategies; (3) consolidate and streamline workflows within the business, giving the customer support teams an opportunity to provide specific solutions for more complex issues, leaving the resolution of more common customer queries to chatbots.
It is, however, quite obvious that the wider adoption of AI at this point in time certainly doesn't mean the total replacement of humans in the field of Customer Experience, but should rather be seen as a "power multiplier". As technology evolves and gets integrated into a variety of CX delivery mechanisms, brands have to focus even more on delivering a hassle-free experience.