Karen Stewart: "Industry and Cross-Sector Collaboration Is Vital as We All Ultimately Share Customers"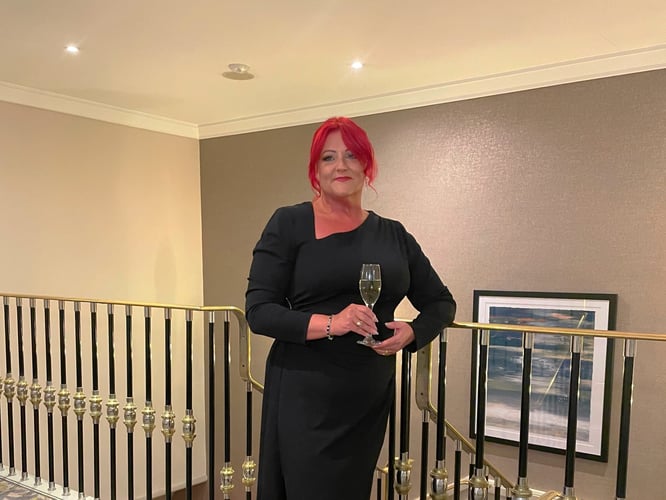 A pre-event interview with a much-anticipated speaker
Karen Stewart provides consultancy across Phoenix Group, supporting vulnerable customers and delivering innovation. On the 14th of June, she will take the stage at our Customer Engagement Transformation Conference and provide attendees with the tools they need to drive positive customer outcomes.
Read our pre-event interview to learn more about Karen, the topics she'll discuss, and how she envisions the future of the industry.
PLEASE INTRODUCE YOURSELF AND YOUR ROLE.
I'm Karen Stewart and I am responsible for the Vulnerable Customer Centre of Excellence at Phoenix Group. I lead my own team as well as a network of more than 20 Senior Manager level Vulnerability Champions representing noncustomer-facing business areas in embedding our vulnerability strategy, standards, and principles.
I am responsible for best practice, business partnering, raising awareness of vulnerability consideration through thought leadership, and supporting Standard Life Workplace in new and retention business by highlighting our vulnerability consideration and management.
WE ARE DELIGHTED TO HAVE YOU SPEAKING AT OUR UPCOMING EVENT, THE CUSTOMER ENGAGEMENT TRANSFORMATION CONFERENCE. WHAT CAN THE EVENT'S ATTENDEES EXPECT TO LEARN FROM YOUR SESSION?
I'll share some insights into how our strategy was formed and what has contributed to us collecting several awards. I want to help those who are on a similar journey and hopefully inspire them to continue striving for good customer outcomes.
WHAT DO YOU SEE AS THE BIGGEST CHALLENGES BUSINESSES ARE FACING TODAY, AND HOW CAN THEY TACKLE THEM?
That's a broad question, but as my role is focused on supporting customers in vulnerable circumstances, I see the long shadow of both covid and the cost-of-living challenges as having a huge impact on customers for many years to come.
Customers have less financial resilience, increasing mental wellness concerns and an ageing population who are facing challenges around coping with their savings and retirement provisions. I think industry and cross-sector collaboration is vital as we all ultimately share customers. Working together to improve disclosure, access to support and products that can flex to meet customer needs is key.
FINALLY, WHAT ARE YOUR PREDICTIONS FOR THE FUTURE OF THE INDUSTRY?
I believe that we will need to assess our risk appetite in terms of data sharing and working with other businesses if we really want to deliver good customer outcomes. Working together will become more of a norm than it is now. I also think customer insight will continue to improve as customers tell us more about what they want and need, and their lived experience helps to shape products and services in the future.
If you are interested in attending Karen's session and learning from other industry experts, make sure you reserve your free ticket for our Customer Engagement Transformation Conference here. Taking place at The Brewery in London, this event will allow you to network with like-minded individuals and equip yourself with the tools you need to navigate today's CX landscape.