A DAY IN THE LIFE AT SKY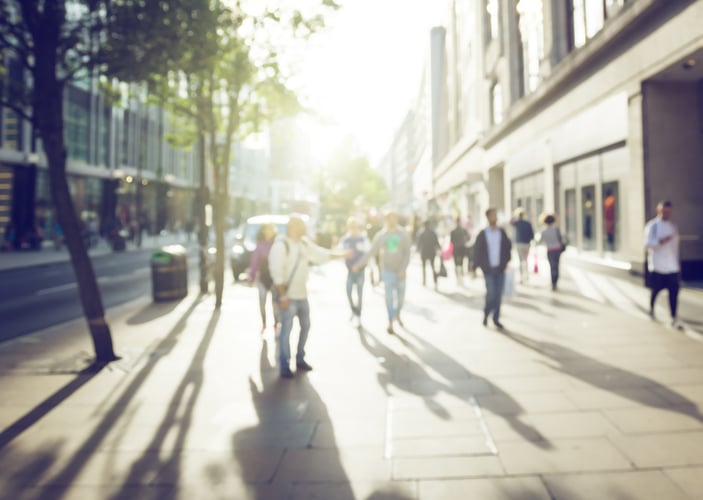 Ahead of our flag ship event, the Customer Engagement Summit we spoke with Cheryl Graham, Service Performance Manager at Sky and Sarah Reeder, Service Performance Manager at Sky, to provide insight into their role and a sneak peek into their upcoming case study presentation. Here's what they had to say...
Can you provide us with an insight into a 'day in the life' of your role?
Sarah: Absolutely, it's usually a mixture of calls, collaboration, analysis and research but the subjects vary so much and that's why I love it. Sometimes it'll be new products or systems we're looking to launch, and other days it'll be popping a VR headset on to trial service offerings in the metaverse! Working in Tech Futures, we speak to so many people across the business, offering thought leadership on assessment and technology advancement, making sure we're at the forefront of innovation. We also act as that balanced voice: both of the customer and Group Service Management, asking why Sky and why now?
I'm also a Mental Health and Wellbeing Champion for Sky and regularly share resources and run activities such as "monthly mindfulness". to help promote positive mental health for our teams, making Sky an inclusive and supportive place to work. We are as much in a relationship with our staff as we are with our customers, so we need to ensure we look after the mental health of our teams, to ensure they are happy at work and are able do their best work looking after customers.
Cheryl: As with a lot of people nowadays, no two days are the same! The fast-changing nature of our industry means that one day you could be reviewing a customer journey for the Sky app and then you're off to a call about the Metaverse. As a baseline though, my day is typically a mixture of calls on new projects being delivered, with my focus being on those customer journeys from a technology and customer experience combination to discussions around new tech (metaverse being really on point at the moment) and a healthy mix of TECHWomen related activities, in my additional duty as Co-Chair of our TECHWomen network. In between all of these activities, I'm proactively researching new technologies, and re-evaluating customer journeys across the board with both operational, product and technology teams.
What do you think is the most important factor affecting Customer Experience today?
Sarah: I think primarily it's the cost-of-living crisis, we're seeing people squeezed more than they've ever been before and from all angles – whether it be your energy bills, your mortgage, your food shopping costs. Stress has increased massively, and everyone is having to make difficult choices and they need to make those choices quickly, efficiently and with ease.
Having a good customer experience when changing or even cancelling something will really influence a customer's perception of a company. In some cases, having a good experience while cancelling may in fact lead to a customer simply deferring, or regrading a service.
Cheryl: I think it's data privacy and customer trust. We live in a technology focussed world and the expectation for most customers is "delivery now" But in order to deliver that fast service and make it an exceptional experience (which invariably means making it personalised to that customer) companies need the data to allow them to provide that. And customers are understandably nervous about providing it.
What do you think the future looks like for Customer Experience?
Sarah: I think we'll move away from the traditional call centres and IVRs and into a much greater self-serve omni-channel environment. Almost everyone has a smart phone and technology at their fingertips – online self-serve is so easy but we could do so much more, especially with the introduction of the metaverse.
I read a stat this week that said text messages are seven times more likely to be responded to than a phone call; utilising services such as webchat and WhatsApp is much less intrusive, you can do it wherever you are with a greater degree of privacy. And on top of that, you can reply at a time to suit you – you just don't get that with a phone call. There will always be people who prefer to call and we'll always have provisions for those – but I do think that pool of people is getting smaller.
Cheryl: I can see much more of a self-serve environment, with most customers wanting to remain in control of their experience. But I also see with that a real overhaul of traditional customer service, where human interaction is still required. Customers won't want that human piece removed, but what they will expect is excellence in providing that. So I can see our advisors being trained differently to maximise the value of each interaction.
Can you provide a sneak peek into your session?
Sarah: Well, I don't want to give too much away but we're really excited to show you how we envisage service in the future. Utilising the metaverse to enhance customer experience, imagine virtual agents providing virtual-in home support etc. Using spatial computing, virtual augmented reality – across a range of platforms to suit all homes – this could replace the need for some engineer visits in the future.
Cheryl: Oooh, a sneaky peek? Well, with self-serve, digital first and customer choice being foremost in many minds, Sarah and I would like to give you a wee bit of a flavour of how we can see some elements of customer experience being shaped in those environments. With 20min it'll be whistlestop but hopefully we can provide some engaging and thought-provoking content for our colleagues to take away with them.
What are you most looking forward to about the event?
Sarah: I'm really looking forward to listening to the other speakers share their experiences. It's a fantastic opportunity to hear about the amazing things everyone is doing to improve customer experience and of course, I'm excited to share ours.
Cheryl: I'm really looking forward to networking with our colleagues in other industries, and to really get under the skin of some of the strategies currently being considered. First and foremost, I'm passionate about excellent customer experience, and so am excited to see some of the successes others have had and perhaps gain some insight that I can take forward within Sky.
Join us at the Customer Engagement Summit:
Interested in hearing more? You can witnessthe full story at the 2022 Customer Engagement Summit on November 15th. Furthermore, you can hear from some brilliant brands on how they are improving CX across the board, including: McDonald's, Natwest, Ford, Experian, Microsoft, Virgin Atlantic and many more! Register your free-to-attend ticket today.