Sarah Reeder: "I think we will see a shift to mixed reality, combining AR and VR"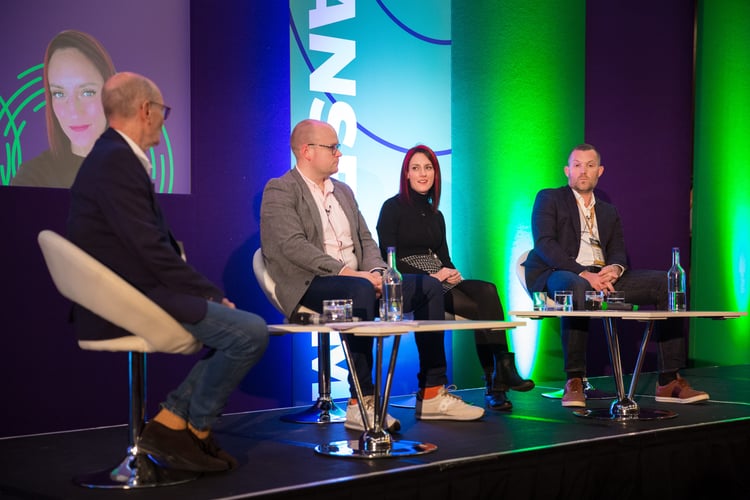 An interview with Sky's Service Strategy Manager
Sarah Reeder, Service Strategy Manager at Sky, spoke at the 2022 Customer Engagement Summit: Europe's largest customer engagement event. There, she presented the audience with a Sky case study and debated the future of service. Now, she has spoken to Engage Business Media's Editor to share the biggest takeaways of her presentation and expand on Sky's success story.
PLEASE INTRODUCE YOURSELF AND YOUR ROLE.
My name is Sarah Reeder and I'm a Service Strategy Manager, working within Sky's Group Service Management function on Digital CX and Tech Futures.
WHAT WERE THE MAIN REASONS FOR SHARING YOUR STORY AT OUR CONFERENCE?
Firstly, I'm really proud and excited about the work we've done to identify the areas of opportunity within Sky and it's a privilege to be able to share this with our peers across industry. Conferences such as Engage are important, because they allow us all to come together and share our thoughts and ideas and I get immense value from attending them.
Secondly, on a more personal level I've had a huge fear of public speaking and presenting for as long as I can remember. Just the thought would make me feel extremely anxious and that manifested in nausea and cold sweats. This is something I've been consciously working on over the last 12 months, with the end goal being comfortable and confident to stand on a stage and share something I feel passionate about and proud of. So, I'm really pleased to be able to say I've done that; it's a huge achievement for me.
WHAT ARE THE BIGGEST TAKEAWAYS THAT OUR COMMUNITY CAN LEARN FROM YOUR STORY?
Don't be afraid to be aspirational, in Tech Futures we're always asking "what if? – so what and why?" and some of our ideas are very wild and whacky – but for example avatars and digital personas, years ago this would have been unheard of, but now we're in a position where particularly the younger generation not only use avatars frequently, but will spend considerable time personalising them – spending money to do so.
ARE THERE ANY PROJECTS THAT YOU'RE CURRENTLY WORKING ON THAT YOU'RE EXCITED ABOUT?
Absolutely! I'm heavily involved in our digital transformation project – reimagining how customers contact us to promote self-serve where possible. The idea that we can create this frictionless experience for our customers to be able to self-serve at a time and via a method that suits them, it feels very timely, and I see huge benefit in that space.
LOOKING TO THE FUTURE, WHAT WOULD YOU SAY ARE THE KEY TRENDS SHAPING THE INDUSTRY?
I think cost of living is a huge influence at the moment and I can't see that changing any time soon. Customers want to maximise the value they receive for products and services, because they need to make their money go further. As businesses, we need to pivot to support our base and this will shape decisions for propositions and product launches etc.
I also think we'll see a lot more in the AI space – particularly with services such as ChatGPT, everyone's talking about it. How do we leverage that and make it work for our business?
And lastly, thinking with my metaverse hat on, I think we'll see a future shift to mixed reality, combining augmented reality and virtual reality to provide immersive, accessible experiences for customers.
Over the coming weeks, we will be publishing similar interviews, podcasts, and articles featuring speakers from our 2022 and 2023 events so continue to watch this space to always be informed!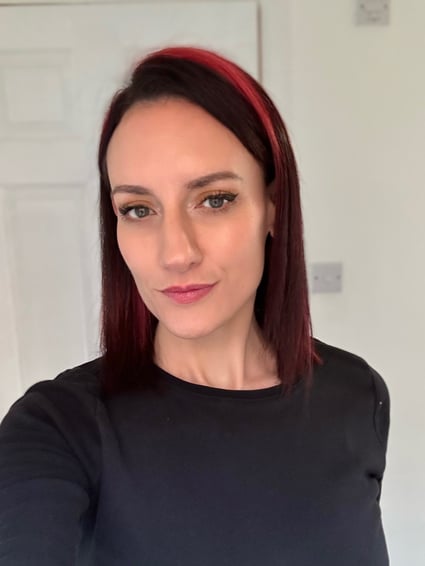 Sarah Reeder, Service Strategy Manager at Sky