How Sky Are Hyper-Personalising CX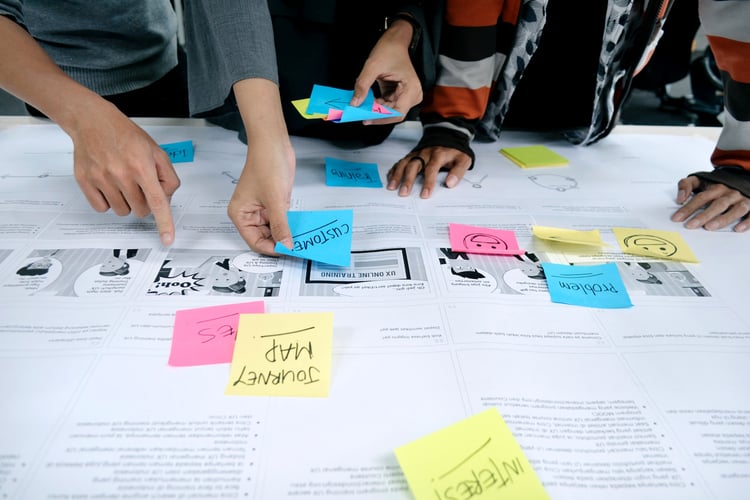 On June 14th, Engage Customer is holding the 2023 Customer Engagement Transformation Conference. At this event, speakers from world-renowned organisations will share their stories and help you navigate the current CX landscape. More specifically, they will share how they have transformed their customer engagement strategies to keep pace, meet the demands of the modern customer, and stand out from the competition.
Two speakers that are not to be missed at this upcoming conference are the Head of TV Service at Sky, Olive Perrins, and the Head of Tech Futures at Sky, Jason Fiddes.
WHO ARE THEY?
Olive has worked at Sky in technology strategy for more than 10 years and is fiercely passionate about delivering frictionless customer experience. She spends her day obsessing about resilience, using data to measure every journey touchpoint to improve service at the best service economics. In addition, she is a dedicated coach who dedicates much of her time to reaching back and helping others to climb through mentoring and coaching in Sky and across the broadcast industry.
With a passion for technology and data and using this to improve customer experience and operational efficiency, Jason has been working in technology strategy, change and delivery across multiple verticals in the UK for over 25 years. Working at Sky for over 7 years now, he is Head of Digital CX & Tech Futures, looking at industry and technology advancement to produce recommendations that feed into key initiatives that ensure Sky is at the forefront of innovation. Always with a focus on ensuring the customers' digital experiences are improved and simplified through data-driven, technology solutions that also balance off against Service economics.
WHAT WILL THEY DISCUSS?
The 2023 Customer Engagement Transformation Conference will touch on various topics, including the rise of customer service design, artificial intelligence and self-service, and how to harness technology in customer engagement (among many others).
Olive and Jason's presentation will address some of the above, focusing on hyper-personalisation in CX; that is, how we can leverage data and the relationship cycle to deliver omnichannel personalised service.
To find out how Sky is transforming customer engagement and learn from other industry experts, make sure that you register for the upcoming conference here.