Jason Fiddes: "Personalisation Will Become a Determining Factor in Market Success"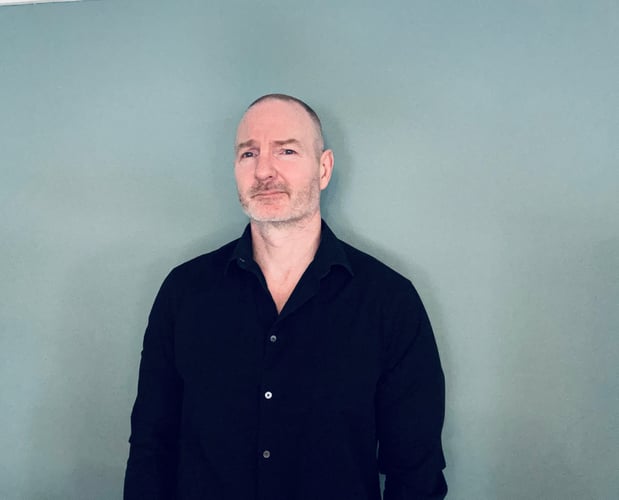 A pre-event interview with Sky's Head of Digital: CX & Tech Futures
How does Sky use Hyper Personalisation to create value for its customers? What do they view as the reasons why relationships fail? And, how can you apply their knowledge to deliver value to your customers?
With the Customer Engagement Transformation Conference rapidly approaching, we have reached out to one of our most-anticipated speakers: Jason Fiddes, Head of Digital: CX and Tech Futures at Sky.
In a pre-event interview with Engage Customer's Editor, Jason has now shared a little bit about his role and what the event's delegates can expect to learn from his session. Moreover, he has revealed what he sees as the biggest challenges businesses are facing today and what the future of the industry looks like.
PLEASE INTRODUCE YOURSELF AND YOUR ROLE.
I am Jason Fiddes and I am Head of Digital: CX & Tech Futures with Sky. I am in Group Technology, but my role is to work across Business, Technology and Product teams to create end-to-end experiences for customers with high simplicity and empathy, creating value for every customer. We want customers to have an experience that builds loyalty to our brand through the pursuit of simple and frictionless excellence, integrity and authenticity, connecting our customers to more of what they love.
WE ARE DELIGHTED TO HAVE YOU SPEAKING AT OUR UPCOMING EVENT, THE CUSTOMER ENGAGEMENT TRANSFORMATION CONFERENCE. WHAT CAN THE EVENT'S ATTENDEES EXPECT TO LEARN FROM YOUR SESSION?
Our session on Hyper Personalisation will cover the various stages of a relationship and how these principles can equally apply to customer lifecycles. We will touch on the reasons relationships fail, focusing specifically on communication – in particular, tailoring it to the device, the app AND the context of the customer's visit – as well as trying to understand what customers really want from an experience.
We will explain how to establish a team to design for long-lasting relationships, delivering value NOW with the data you already have by personalising KPIs to measure friction and empathy in every moment of truth. Furthermore, we will explore how this applies to the relationship and how it is systematically managed to increase empathy and reduce friction.
WHAT DO YOU SEE AS THE BIGGEST CHALLENGES BUSINESSES ARE FACING TODAY AND HOW CAN THEY TACKLE THEM?
I think the biggest challenge within the industry right now is Artificial Intelligence. With the acceleration of Generative AI and Large Language Models, the BIG question for everyone is how we can harness this to best enhance and really benefit the customer experience, making sure we put the right automation in the right place at the right time to truly benefit the customer.
It's not something we should shy away from, far from it – we should be running towards it and embracing it. However as with all technology, one size will not fit all so it's finding out what is right for you and your customers, don't just invest because everyone else is. And then of course addressing all of the security, compliance and intellectual property challenges that come along with AI is going to be interesting too.
FINALLY, WHAT ARE YOUR PREDICTIONS FOR THE FUTURE OF THE INDUSTRY?
Looking to the future, I think we'll see more of the path we already seem to be on. A lot more Hyper Personalisation and Omnichannel experiences. Personalisation will be a determining factor in market success over the coming years. Right now, around 70% of customers cite a good experience as one that makes them feel valued and they want companies to demonstrate they have their best interests in mind by providing personalised solutions in a simple, frictionless experience. Also having a deeper understanding of a customer's intentions will allow a brand to be in the right place at the right time to service customers at their convenience.
If you are interested in attending Jason's session and learning from other industry experts, make sure you reserve your free ticket for our Customer Engagement Transformation Conference here. Taking place at The Brewery in London, this event will allow you to network with like-minded individuals and equip yourself with the tools you need to navigate today's CX landscape.