Enhancing Customer Personalisation in the Retail Industry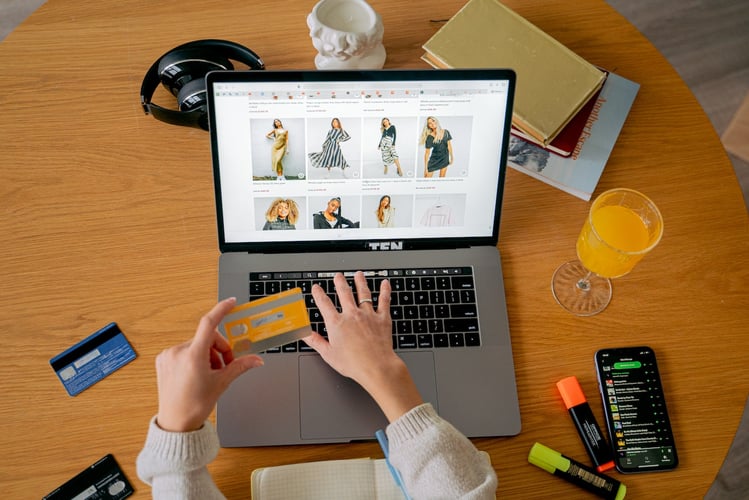 By Mike Kiersey, Head of the EMEA Technology Organisation, Boomi
According to a study conducted by Merkle, a leading customer relationship management company, personalisation increases customer loyalty and generates higher revenue for retailers. It was found that 86% of consumers highly value personalised offers.
Even though they have access to a range of customer data, including demographics, browsing histories, channel preferences, and mobile app usage, smaller retailers are not leveraging personalisation as effectively as their bigger competitors.
Despite possessing ample customer data, encompassing demographics, browsing history, channel preferences, and mobile application usage, scores of small retail businesses fail to efficiently employ personalisation techniques, meaning they fail to disseminate tailored messages through the most suitable channels.
The solution to this quandary can be found in the customer data held by smaller businesses. However, the challenge lies in the fact that their data is often dispersed, inconsistent, and housed in disparate systems, thereby hindering the ability to acquire a comprehensive and integrated view of their customers.
INCONSISTENCIES IN OUTCOME PRODUCED BY PERSONALISATION EFFORTS
To surmount this challenge, retailers have implemented diverse strategies, such as consolidating customer data into an integrated platform. However, many have found this to be a complex process that demands significant resources and effort, often requiring several months for IT teams to manually integrate data and applications.
Even if the data is effectively consolidated, a lack of data quality can result in a heightened incidence of off-target messages that can negatively impact brand reputation.
Moreover, the issue is compounded by personalisation initiatives that are frequently confined to a specific business unit, such as marketing. The absence of data integration across all business units and the complete omnichannel customer ecosystem further undermines the effectiveness of personalisation efforts.
In the case of large retailers that use multiple applications for diverse purposes, such as eCommerce, merchandising, loyalty, and customer service, upgrading to a new system necessitates rebuilding fragile integrations from scratch.
DELIVERING CONSISTENT PERSONALISATION ACROSS ALL RETAIL CHANNELS
The market for Integration Platform as a Service (iPaaS) is progressively emerging as a sophisticated and compelling solution to address these persistent challenges.
iPaaS provides retailers with intelligent connectivity and automation that eradicates rigid data silos, streamlines business processes and unlocks the full potential of customer data. Rapidly deployable turnkey solutions offer data frameworks that allow businesses to design personalised omnichannel customer journeys that are complete, coherent, and timely.
Comprehensive: Retailers can collect customer interaction data from all touchpoints, not solely those required for specific functions such as eCommerce or brick-and-mortar stores.
Consistent: Discrepancies in data stored in various applications are unavoidable. However, by leveraging iPaaS data capabilities, retailers can harvest, clean, and enrich isolated datasets to generate standardised records that provide a comprehensive and precise overview.
Timely: Implementing "marketing in the moment" can substantially enhance personalisation returns for retailers by presenting customers with offers while browsing products. iPaaS solutions offer personalisation tools that utilise near-real-time user activity data, enabling businesses to engage directly with customers through multiple channels and augment engagement, revenue, and customer loyalty.
ESTABLISHING A DATA-CENTRIC CULTURE: THE KEY TO RETAIL SUCCESS
While iPaaS solutions have the potential to improve personalisation efforts significantly, their impact is limited if the retailer's business culture is not fully immersed in its data.
Even so, embracing a data-centric culture poses its own challenges. Outdated systems seldom support modern data analysis tools, and employee resistance to change is frequently encountered.
Addressing this problem necessitates equipping the workforce with the appropriate training or engaging external partners with data analytics and culture implementation expertise.
Re-evaluating internal recruitment strategies is another option. Hiring data specialists can enhance the comprehension of customer behaviour and preferences, enabling more accurate identification of trends and patterns and fostering more informed decision-making.
SHIFTING INNOVATION PRIORITIES IN RETAIL: A FOCUS ON BACK-END SYSTEMS
Throughout history, innovation in the retail industry has primarily focused on front-end customer experience applications. As a result, when the C-suite evaluates technology investments, this focus frequently comes at the expense of back-end systems, such as integration platforms. This is the case despite front-end applications relying heavily on integration with other systems in the retail ecosystem.
Moreover, many companies fail to acknowledge the significance of establishing data-centric cultures despite constantly evolving customer expectations.
Thus, it becomes the responsibility of departmental leaders to promote the adoption of data tools that can offer insights for enhanced personalisation and advocate for recruiting competent personnel who can employ these tools efficiently.