Amanda Whiteside: "A CX Leader Should Possess Empathy, Strategic Thinking, and The Ability to Inspire"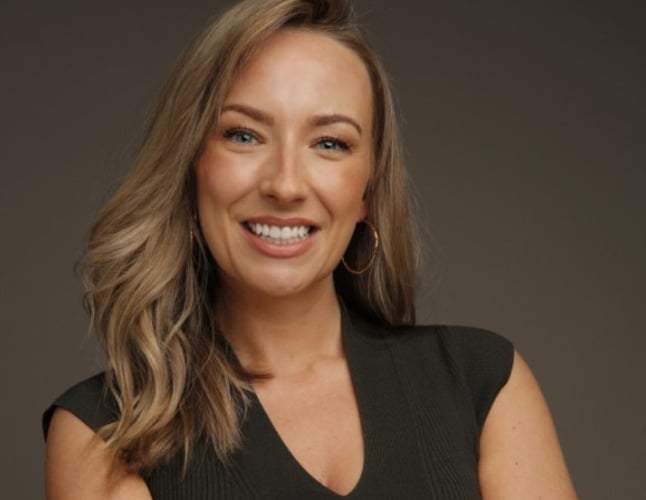 An interview with the Head of Worldwide Customer Optimisation and Enablement at Amazon Web Services
Organisations all around the world are struggling to navigate today's CX landscape, with customer needs evolving and advancements in technology revolutionising the way we work. To find out how we can address today's challenges and learn from the organisations that are doing it right, I reached out to Amanda Whiteside, Head of Worldwide Customer Optimisation and Enablement at Amazon Web Services (AWS). Speaking to us, she revealed how AWS is addressing the key factors impacting CX today and how we can prepare for the future.
HI AMANDA, PLEASE INTRODUCE YOURSELF AND YOUR ROLE. WHAT DOES CUSTOMER OPTIMISATION AND ENABLEMENT ENTAIL?
Hi, my name is Amanda Whiteside, and I currently serve as Head of Worldwide Customer Optimisation and Enablement at Amazon Web Services. In this capacity, my organisation takes a holistic approach to enhancing the customer journey. It involves analysing customer interactions, identifying pain points, and implementing strategies to streamline processes, improve self-service options, and empower customers to achieve their goals effectively. It's about equipping customers with the right knowledge, tools, and support to enable them to make the most of our offerings and achieve their desired outcomes.
WHAT ARE THE KEY FACTORS IMPACTING CUSTOMER EXPERIENCE TODAY, AND HOW ARE YOU ADDRESSING THEM AT AWS?
Today, several key factors impact customer experience.
Firstly, customers have higher expectations than ever before. They seek seamless, personalised, and frictionless experiences across all touchpoints. Secondly, the digital landscape is rapidly evolving, with emerging technologies and channels changing the way customers interact with businesses. Lastly, competition is fierce, and organisations need to differentiate themselves by delivering exceptional experiences.
At AWS, we address these factors through continuous innovation and a customer-centric approach. We invest heavily in research and development to ensure our solutions meet and exceed customer expectations. We actively gather and analyse customer feedback to identify pain points and areas for improvement. Moreover, we prioritise customer engagement and actively seek customer input through various channels to understand their evolving needs and incorporate their insights into our product development and service delivery.
HOW DO YOU ENVISION CX CHANGING IN THE NEAR FUTURE?
Looking into the near future, I envision CX to become even more personalised, anticipatory, and seamless. Customers will expect businesses to know their preferences, anticipate their needs, and proactively offer tailored solutions. Hyper-personalisation will be key, and organisations will need to leverage data and emerging technologies to deliver highly individualised experiences across all customer touchpoints.
EXPANDING ON THE PREVIOUS QUESTION, WHAT CAN BUSINESSES DO TO KEEP PACE WITH THESE CHANGES?
To keep pace with these changes, businesses must embrace a customer-centric mindset. They should invest in technologies like AI, machine learning, and data analytics to gain deeper customer insights and deliver personalised experiences at scale. Additionally, fostering a culture of continuous learning and adaptability is essential. Organisations need to stay agile, regularly assess customer expectations, and proactively respond to evolving trends and market dynamics.
AS A CX LEADER OF THE YEAR FINALIST WITH OVER 15 YEARS OF EXPERIENCE, WHAT WOULD YOU SAY ARE THE MOST IMPORTANT QUALITIES A CX LEADER SHOULD HAVE?
As a CX Leader of the Year Finalist with over 15 years of experience, I believe the most important qualities a CX leader should possess are strong empathy, strategic thinking, and the ability to inspire and influence cross-functional teams. Empathy allows CX leaders to truly understand and connect with customers, ensuring their needs are at the forefront of decision-making. Strategic thinking helps in developing long-term CX roadmaps that align with business objectives and drive sustainable growth. Lastly, the ability to inspire and influence teams is crucial for creating a customer-centric culture and fostering collaboration across the organisation.
Want to find out what other industry leaders have to say? Read all interviews here.