Road To Excellence: How American Express leads the way for customer experience transformation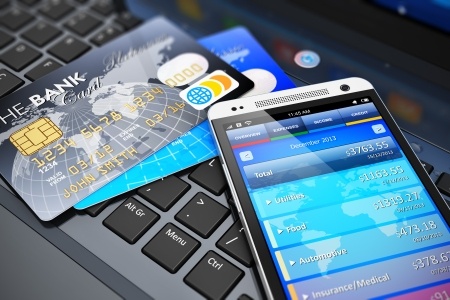 American Express, the financial services brand, describes itself as "a global services company that provides customers with access to products, insights and experiences that enrich lives and build business success." With a "heritage built on service and sustained by innovation," the company ably lives up to its reputation, ranking at 16th place in the 2015 US customer experience excellence rankings, with scores across The Six Pillars that are 16 per cent higher than the American average. It is a stellar example of customer experience transformation, and a company that many other brands can look to for inspiration.

Although American Express began life as an accelerated mail delivery service back in 1850, the company is best known for its credit card and traveller's cheque businesses. With a value of nearly $15 billion, the company has been ranked the 22nd most valuable brand in the world by BusinessWeek, with Fortune magazine listing it as one of the top 20 most admired companies in the world. This is due, in no small part, to the emphasis the brand puts on its customer relationships. As Kenneth Chenault, the CEO of American Express, points out: "You've got to develop relationships. You can't do things just in a formal context."

Initiating customer experience transformation

In the last few years, American Express has made notable changes to its business practices, not least in the way it trains its staff to deal with customer enquiries. The contact centre employees are now referred to as Customer Care Professionals and are specifically taught to adapt their interactions depending on the personalities of the individuals. Moreover, the team members make every effort to ensure that issues are resolved at first contact; there is no pressure for the Professionals to reduce their call time averages and the staff are empowered to do whatever is necessary to ensure the customers go away satisfied.

This approach is typical of the very best brands in the US Customer Experience Excellence rankings. American Express recognises that things can go wrong, and has put in place a process that ensures the swift resolution of customer issues. It returns the customer to their desired position, and often leaves them feeling better about the brand than they did beforehand. This is known as the 'service recovery paradox,' and is a key part of American Express' customer experience transformation; the company has learnt how to harness the pillar of Resolution to build its business and reputation. It is not so much a protective response to the rise of social media – rather, it is based on a genuine desire to swiftly compensate customers when the brand's promises are not adequately fulfilled.

These staunch values have undoubtedly helped the company in the pillar of Integrity. It describes itself as one of the most "respected" and "trusted" service brands in the world, laying down a list of Blue Box Values that remind customers and employees of its core beliefs. These include:
A Customer Commitment – "We develop relationships that make a positive difference in our customers' lives."
Integrity – "We uphold the highest standards of integrity in all of our actions."
Respect for People – "We value our people, encourage their development and reward their performance."
Personal Accountability – "We are personally accountable for delivering on our commitments."

This shift in emphasis from transactions to a deeper customer focus has been crucial to the brand's recent transformation.
When customers trust a company, they are more inclined to like them and speak favourably about them to their friends. It is still important for American Express to carry out its financial business in a competent and efficient manner, but its priorities have shifted; it recognises the importance of the individual and their emotional responses.

For Tamsin Jenkins, KPMG Nunwood's Head of Customer Experience Excellence, the consequences of the brand's improvements are far-reaching. "American Express' switch from call duration to engagement has benefited both customers and its business as a whole," she says. "The brand's emphasis on more authentic conversations has optimised customer loyalty, leading to a 400 per cent increase in retention. In addition, the company's stock price is now higher than it was before the global financial crash and as such, demonstrating the impact of such customer experience transformation."

For more Golden Rules to The Six Pillars take a look at: http://www.nunwood.com/customer-experience-management-blog/