Chandni Bhatt: "I will discuss leveraging automation technologies to drive business growth"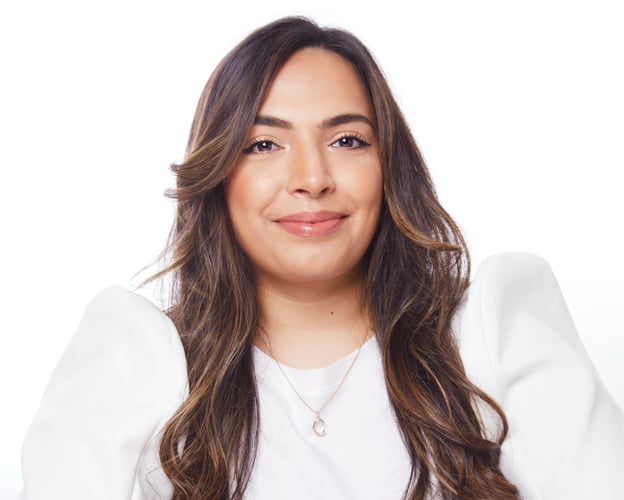 A pre-event interview with Beauty Pie's Senior Member Happiness Manager
At the Customer Engagement Transformation Conference next week, Chandni Bhatt will take the stage and discuss how we can strike the right balance between automation and human touch. Speaking to Engage Customer's Editor in a pre-event interview, Chandni shared a little bit about her role, her upcoming session at the conference, and how she envisions the future of the industry.
PLEASE INTRODUCE YOURSELF AND YOUR ROLE.
Hi, my name is Chandni, my role at Beauty Pie is sat within the CX team as the Senior Member Happiness Manager. Beauty Pie is an extraordinary luxury buyers' club renowned for its unparalleled value. I oversee the daily operations, training initiatives, sales strategies, virtual consultants, quality, social engagements, and community interactions. With a career spanning over a decade, my expertise in CX extends beyond the day-to-day in-house activities and encompasses BPO management, project leadership, transformative digital endeavours, and more recently, automation and AI. Currently, my focus revolves around propelling our CX function to new heights of excellence, aligning it seamlessly with our organisation's rapid growth, and prioritising the delivery of memorable experiences to our cherished community, customers, and members.
WE ARE DELIGHTED TO HAVE YOU SPEAKING AT OUR UPCOMING EVENT, THE CUSTOMER ENGAGEMENT TRANSFORMATION CONFERENCE. WHAT CAN THE EVENT'S ATTENDEES EXPECT TO LEARN FROM YOUR SESSION?
During my session at the Customer Engagement Transformation Conference, attendees can expect to gain valuable insights into enhancing CX through automation whilst balancing the human touch. I will discuss practical strategies and best practices for leveraging automation technologies to streamline processes, improve customer interactions, and ultimately drive business growth. Particularly in smaller CX e-commerce retailers.
WHAT DO YOU SEE AS THE BIGGEST CHALLENGES BUSINESSES ARE FACING TODAY AND HOW CAN THEY TACKLE THEM?
Businesses face the challenge of meeting evolving customer expectations and managing increasing volumes of interactions. Automation technologies like chatbots and AI will continue to be buzzwords, so there may be a fatigue in choice. Whilst AI will help tackle these challenges by enabling faster response. There will always be a need for the human touch for personalisation.
FINALLY, WHAT ARE YOUR PREDICTIONS FOR THE FUTURE OF THE INDUSTRY?
The industry will see increased integration of automation and AI technologies, enabling seamless interactions and hyper-personalisation, to help support the front-line team. Advanced natural language processing and machine learning capabilities will enable more seamless and personalised interactions between businesses and customers.
If you are interested in attending Chandni's session and learning from other industry experts, make sure you reserve your free ticket for our Customer Engagement Transformation Conference here. Taking place at The Brewery in London, this event will allow you to network with like-minded individuals and equip yourself with the tools you need to navigate today's CX landscape.