Steven van Belleghem: AI Isn't the Ultimate Differentiator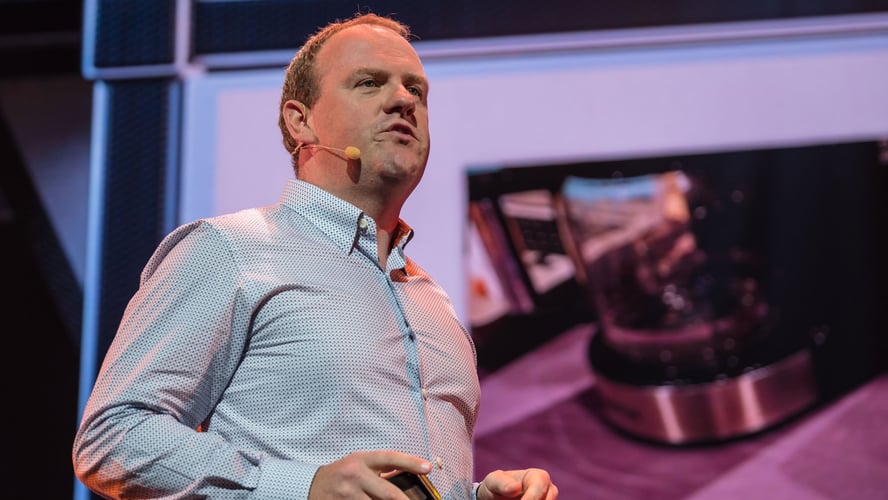 An interview with CX enthusiast and keynote speaker, Steven van Belleghem
In the era of Generative AI, everyone is scrambling to adopt the latest technology to make themselves stand out from the competition. And, while this will certainly make a difference in 2023, we must ask ourselves whether it will continue to serve as a differentiator when everyone adopts it. In an interview, CX enthusiast and bestselling author Steven van Belleghem shared his thoughts, claiming that the true distinguishing factor going forward will be exceptional customer experience. Read the full interview and find out what he thinks about the skills crucial for success in the industry, the key challenges in 2023, and the future of CX.
HI STEVEN, PLEASE INTRODUCE YOURSELF AND YOUR ROLE. HOW DID YOU GET INTO THE WORLD OF CX?
Throughout my entire career, I have dedicated my efforts to enhancing the customer experience. This journey began in an academic setting at Vlerick Business School, continued with 12 years of experience in commercial marketing research at Human8 (formerly InSites Consulting), and has now spanned over a decade of running my own inspirational businesses.
I proudly consider myself a passionate advocate for customer experience, and my primary goal is to generate and disseminate ideas on this subject. I achieve this through various avenues, including authoring six management books, engaging with my audience on social media platforms such as YouTube, Instagram, and LinkedIn, and delivering global keynote presentations.
WHAT SKILLS DO YOU VIEW AS BEING CRUCIAL FOR SUCCESS IN THE INDUSTRY?
I once came across this inspiring quote: "In school, we learn to read, but not how to read between the lines." I firmly believe that this is the most vital skill in the realm of customer experience. It entails comprehending the needs and desires of your market and discovering ways to provide value to those needs. It's not merely about what they tell you; it's about deciphering their underlying intentions that truly matters.
Another essential skill is the ability to set aside your ego. Can you approach a problem with enthusiasm even if you're not responsible for the mistake or the issue at hand? If you can do so, you are likely excelling in delivering an exceptional customer experience.
WHAT DO YOU THINK ARE THE KEY CHALLENGES COMPANIES ARE FACING IN 2023?
Finding the right talent is a pressing issue in many industries. They struggle to locate individuals capable of delivering the service quality they aspire to achieve. Being an attractive employer and leveraging that reputation to attract talent is increasingly vital.
In early October, my new book A Diamond in the Rough will hit the market. In terms of customer experience, most companies I encounter are like diamonds in the rough. They possess the desire to be customer-centric, but often fall short in their execution. To transform into a resplendent diamond, two key elements are essential: the right people and the establishment of your reputation as a committed customer experience leader.
Customer leadership constitutes the second major challenge. Many leaders underestimate the influence of their micro-decisions and micro-communications. It's these small choices and fleeting communication moments that either foster belief or disbelief. Ensuring that your talent believes in your commitment is paramount to achieving that shining diamond status.
HOW CAN BRANDS STAY AHEAD OF THE CURVE IN THE ERA OF GENERATIVE AI?
I must emphasise this point: AI represents THE trend of our time. It stands as the most significant transformation in customer relations since the introduction of the iPhone in 2007. AI's potential extends to improving various facets of our customer relationships. Reactive interactions will evolve into interactions faster than real-time; basic name-based personalisation will transition into hyper-personalisation. Furthermore, convenient interfaces will seamlessly integrate and automate, becoming virtually invisible.
The possibilities of AI will extend mere efficiency, where most companies' focus is right now. While it's evident that AI can greatly improve the efficiency of customer service, the real opportunity lies in thinking beyond this aspect.
The key question to ask oneself is how to harness AI to create the ultimate personalised experience for clients; this will be the true game-changer. I envision a future where each of us has personal assistants catering to different aspects of our lives, such as a personal mental coach, a personal finance manager, a personal assistant, or even a personal teacher.
Those who can comprehend how to deliver value to customers through this innovative technology will inevitably become indispensable partners in their customers' lives.
FINALLY, HOW DO YOU ENVISION THE FUTURE OF CUSTOMER EXPERIENCE?
In my opinion, customer experience will be the most significant business differentiator of the next decade. While I'm enthusiastic about AI, I don't believe it will serve as the ultimate differentiator for organisations. Technology quickly becomes a commodity, and we adapt to it rapidly, rendering the initial "wow" factor commonplace.
The true distinguishing factor will be an organisation's customer culture. The ability to provide extraordinary assistance and service remains an exceptional trait, a rarity. As a result, it will continue to stand as the most crucial differentiator in the coming decade.
Interesting in learning more? Read all interviews here.