Global Brands That Do Not Offer Local Language Support Risk Losing Business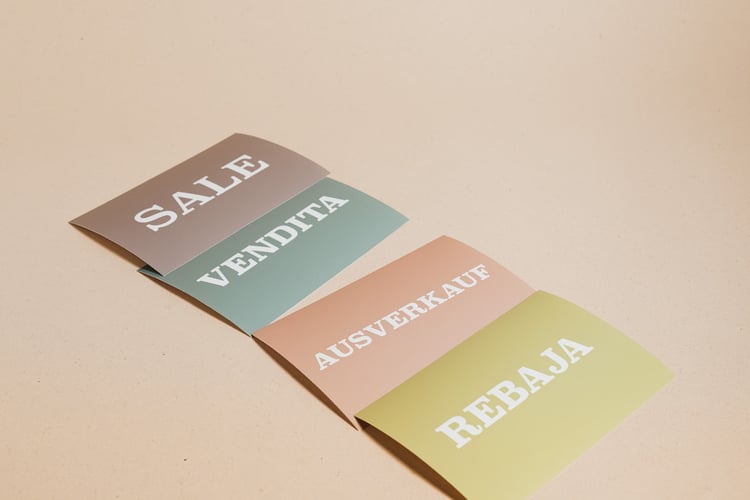 The world-leading provider of tech-enabled language, content, and intellectual property services RWS Group released its Unlocked 2023: In Understanding We Trust report this month. Speaking to 6,500 consumers from 13 global markets (USA, Brazil, Ghana, UK, France, Germany, Nigeria, South Africa, Kenya, India, Indonesia, Korea, and Japan), RWS discovered that businesses are failing when it comes to inclusivity and cultural understanding.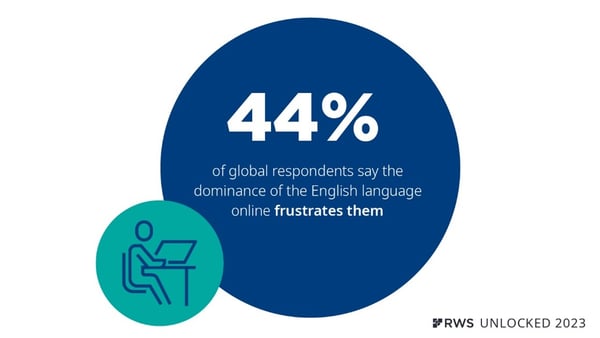 According to the research's findings, 44% of consumers are frustrated by the English language dominance of the internet and consumer technology. Taking this further, 61% of "impaired consumers" also report having this sentiment.
THE ABSENCE OF LOCAL LANGUAGE SUPPORT IS HARMING BOTH CX AND SALES
Nearly all the respondents (96%) shared that automated real-time translation should be a global standard for online customer service. This idea was further highlighted in the report, as RWS found that 93% of consumers also believe it is important for global brands to speak to all customers in their own language at all times.
Global brands that are not making an effort to show cultural insight and offer customer service support in different languages are therefore at risk of losing business. More specifically, a whopping 82% of consumers have shared they would not buy from global brands, in several key consumer categories, if they do not offer local language support.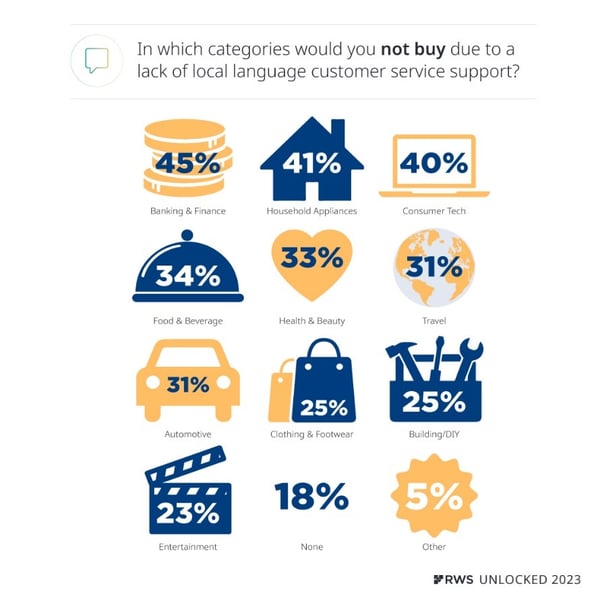 In addition to this, 69% of respondents disclosed that, despite having shopped online in the past month, they had not bought from a foreign-language site in the last 12 months. It follows then that global brands that are looking to attract more business should show understanding and appreciation of different languages and cultures. While 88% of consumers believe that global brands should show cultural insight, only 31% definitely agree that they are currently making this cultural effort.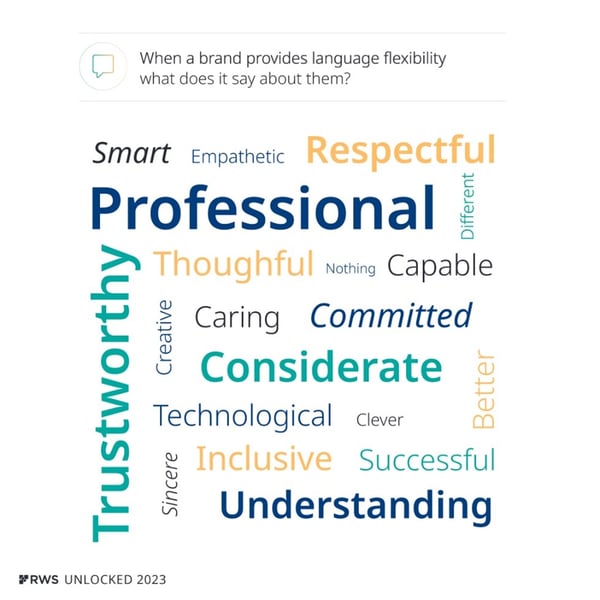 EXPERT ADVICE
Engage Business Media requested a statement from RWS' Chief Language Officer Maria Schnell, asking what sales and CX leaders need to know. According to Maria, although linguistic and cultural inclusion is critical for organisations, there is a disparity between consumer sentiment and business' understanding of linguistic and cultural needs. Expanding on this, Maria shared:
"It's now up to business, sales and CX leaders to invest in people and technology on a global scale – breaking down linguistic barriers that are excluding groups of consumers, taking a more localised view when it comes to the messages they're putting out, and looking to technologies that can facilitate stronger local connections. Ultimately, greater inclusion and connections with local cultures and identities, will equate to greater trust among a more diverse community of consumers, and therefore greater business success.
By looking to linguistic experts with local expertise and cultural appreciation, coupled with powerful AI-driven technology such as machine translation, global companies can ensure their content is both accessible and relevant to all audiences, attracting more consumers and gaining their long-term trust."
Read the full report here.