Six Ways to Boost Customer Loyalty and Increase Retention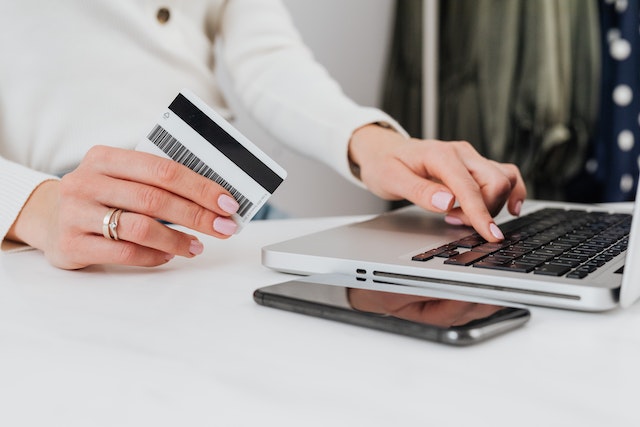 Customer loyalty may not be at the front of your mind when you're running marketing campaigns to try to capitalise on industry peaks – but if you don't invest in maximising customer loyalty, you end up losing out on potential revenue.
Customer loyalty marketing is an effective and often overlooked method of generating revenue. Loyal customers feel connected to your company, which in turn influences them to make more purchases. It's the magic formula that keeps your customers engaged and prompts them to return to your brand.
So how can we achieve this? We've looked at six tried and trusted ways to add magic dust to your marketing activity and deliver great results.
1. LEARN ABOUT YOUR CUSTOMERS
Think of it as the 5 W's: Who, what, why, where, and when. Many factors influence customer decision-making and as you keep collecting and building on top of your customer data, some parts of your customer profile might surprise you.
To understand why customers behave in a certain way and what their likes and dislikes are, it's vital to work with accurate insights that are based on real-time data. Having a platform that uses AI and predictions can even help you stay ahead of customers, making it easy for you to predict churn, trigger workflows, and hyper-personalise your content to re-engage these customers.
2. CUSTOMER LOYALTY PROGRAMS
This is about so much more than an annual happy birthday discount email. Customer loyalty programs reward your customers for sticking with you. Because members of your customer inner circle are so valuable to your business, you can treat them to the meaningful benefits including special offers and deals, exclusive promotions, loyalty cards, freebies and even special events and company visits. Offering a little extra to your most valued customers shows your appreciation and makes them feel special. When done in a cost-conscious manner, deals and rewards can drive revenue through increased purchasing.
But relying on loyalty programs alone isn't enough. Many customers are looking for the best deal for them rather than a long-term commitment to your brand. That's why it's important to offer loyalty programs as part of a larger set of loyalty-driving marketing techniques.
3. CUSTOMER FEEDBACK AND RECOMMENDATIONS
The most accurate data that you can rely on is zero-party data, because it comes directly from the customer. Engaging with your customers helps develop your relationship with them and can work as an opportunity to provide you with valuable data to help you personalise the customer experience and improve customer satisfaction.
Collecting zero-party data through surveys (think Net Promoter Score) and feedback are great ways to learn what your customers want – and they're willingly giving you this data up front! In most cases, people appreciate brands asking what they think because it shows care. Even a simple two-answer question on sign-up provides you with key information.
This approach lets you work with your customers to ensure your communications and forecasts work for them.
4. PERSONALISE, PERSONALISE, PERSONALISE
We can't stress this enough. As you collect copious amounts of customer data and structure it in a digestible way, you can draw actionable insights to start personalising your content across your channels. Collecting data from the earliest moment possible will help you to customise and adapt your content to create a relevant and pleasant customer experience for each customer.
Showing your customers relevant product recommendations that appeal to them can help with discovery of your low-selling products, increase conversion rates, and drive your AOV. If done right, this can help you reduce price cuts and sell products at full price to boost your profitability.
5. AUTOMATED CATEGORY TRIGGERS
With a wide customer base, it can be difficult to keep on top of every customer, but sending automated messages to customers at regular intervals can be achieved by categorising customers based on how likely they are to make a purchase. If you identify a strong intent to buy, personalising messages based on what's relevant and appealing to them increases the likelihood of conversions.
Categorised messaging is a particularly effective technique for promoting high-value products to increase revenue and increase your customer lifetime value.
6. BE OMNIPRESENT ON THE RIGHT CHANNELS
As you learn more about your customers, you're able to see what channels they're most active on. This helps you understand what marketing channels to invest in, to get the highest possible ROI.
Use your customer data to become insight-led and target customers at the right time, with the right content, in the right channel. Personalising communications at every touchpoint where your customers are active helps you improve the customer experience and drive engagement. Setting up cross-channel communications such as automated emails, SMS marketing, in-app, and even push notifications can increase clicks to help encourage conversions and keep your customers engaged with your brand.
By Ricardas Montvila, VP Global Strategy, Mapp