Hans van Dam: "A chatbot is like a digital human"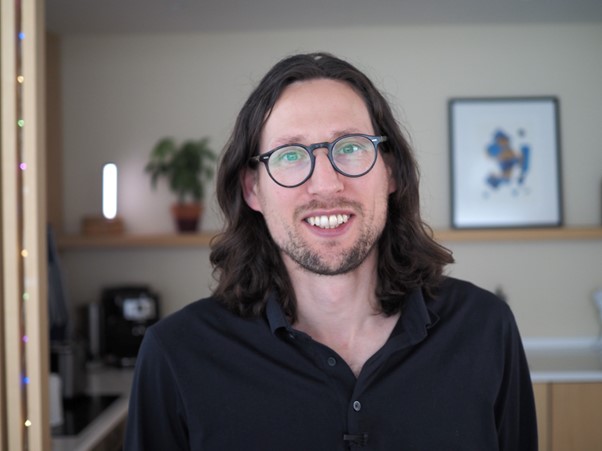 An interview with the CEO of the Conversation Design Institute.
Earlier this month, we held our first event of the year: the Future of Customer Contact Conference. The event was a success, attracting 400 attendees and distinguished speakers such as the CEO of the Conversation Design Institute, Hans van Dam.
In his presentation, Hans discussed how businesses can design human-centred bot experiences. Now, he has spoken to Engage Business Media's Editor to discuss his 'Making AI Speak Human' presentation and the future of customer contact.
PLEASE INTRODUCE YOURSELF AND YOUR ROLE.
My name is Hans van Dam and I'm the CEO of Conversation Design Institute, the world's leading training and certification company for people working in conversational AI. So, when organisations are trying to create human-centric chatbots and IVR systems, we skill up their teams and help them develop a solid strategy for automating their customer experience.
Most companies have the same goal. They want to create a digital workforce with chatbots and voice apps. These digital beings are integrated with both the business and customers and can unify both automation and customer experience goals.
Here at CDI, we help them move towards this north star by developing skillsets, advising on technology, and help develop both a solid strategy and a conversational culture.
WHAT WERE THE MAIN REASONS FOR SHARING YOUR STORY AT OUR CONFERENCE?
For us, it's a great community to share what it takes to create a good conversational experience. People are often looking for technology, but most of the work is done by people.
At this conference, there is so much attention for service agents. We love working with people in customer service because we can skill them up and have them join the chatbot teams. Conversational AI is not about technology, it's about scaling the knowledge and experience of your customer support team.
WHAT ARE THE BIGGEST TAKEAWAYS THAT OUR COMMUNITY CAN LEARN FROM YOUR STORY?
Because service agents are becoming scarcer, you will have to create a digital workforce to support some of the workloads. Chatbots and voice applications are great for this. But that's all…
Many customer service agents can actually be skilled up and join the conversational AI team, it gives them a great career opportunity and it helps the organisation retain talent. Also, because some of the workload is being automated, it gives the live agents more time to actually create value for customers via live interactions.
Everybody wins. Organizations create a good customer experience and reduce costs through automation, live agents get to have better conversations with customers and drive value, and service agents actually get a career path in conversational AI.
ARE THERE ANY PROJECTS THAT YOU'RE CURRENTLY WORKING ON THAT YOU'RE EXCITED ABOUT?
We're proud to be working with quite a few banks and telcos and we're helping them build a centre of excellence. We have a very structured approach to starting and scaling conversational AI departments, where we use our Integral Strategy Framework to help develop the mindset, skillset, culture, and systems in organisations.
A chatbot is like a digital human. It also needs to grow up and go through specific phases. You cannot turn a toddler into an adult overnight. It takes time. Our framework helps companies every step along the way and it's always great to see companies progress towards their north star of hyper-automation with a great customer experience.
LOOKING TO THE FUTURE, WHAT WOULD YOU SAY ARE THE KEY TRENDS SHAPING THE INDUSTRY?
There currently is a lot of excitement around large language models like chatGPT. We are also excited about these technologies, but at the same time we see a big need to educate people in customer service on the value of these technologies. If you are a public company, then you probably don't want an unsupervised AI talk to your customers. However, these large language models are great productivity boosters for people working in customer service. They can help conversation designers create chatbots faster. But they can also help live agents by suggesting answers while they are talking to customers on the phone.
It's an exciting development. However, it's important to know that these technologies support people doing the work, rather than actually taking over to talking to customers on your behalf.
If you found this interview interesting and want to learn more about the topics discussed at our Future of Customer Contact Conference, continue to watch this space! Over the coming weeks, we will be publishing multiple interviews, podcasts, and articles featuring the event's speakers.