How has Dreams used tech to drive CX?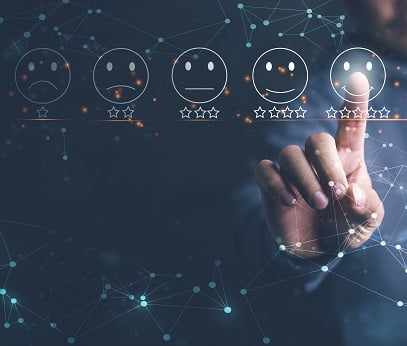 With a boom in demand for its customer service team, Dreams needed technology that would empower its agents to deliver personable, personalised and memorable customer interactions. Dreams' CEO and Head of Customer Services share their how they use technology to drive customer experience (CX).

Dreams, the UK's number one specialist bed retailer, has joined forces with Netcall, a leading provider of low-code and customer engagement solutions, to elevate its customer service offering by delivering a seamless experience across all of its service channels.

Keep up with demand and take control

During the pandemic, when stores closed, demand on the contact centre accelerated and Dreams went from handling 5,000 to up to 15,000 interactions a week. To keep up with this demand, and the personal responses required from such an important and emotional purchase, Dreams needed to enhance its complex customer engagement platform with a single integrated solution.

Dreams worked with Netcall to evaluate how it handled customer service, processes and technology, implementing Netcall's Liberty Converse and Connect solutions to improve CX. Originally, Dreams only had one customer service line, which acted as a funnel. Customer service advisers were using multiple systems that didn't talk to each other, meaning they couldn't access relevant information easily, and it was often difficult to get all the information needed.

They wanted to update their systems to take control over adapting their systems, allowing them to improve experience for both customers and employees. Dreams needed a solution that would provide its teams with full control by bringing everything together within one unified view.

During lockdown, harnessing the power of Converse – Netcall's omnichannel contact centre and customer engagement management solution – Dreams was able to add new functionality that highlighted and managed the peaks of hundreds of additional customers contacting them. Now, the whole team can stay abreast of everything that's happening internally and externally, and focus on how they can best respond.

Sam Johnson, Head of Customer Services at Dreams, comments, "It was a complete breath of fresh air. Suddenly, our teams could easily see and explain what they're doing for all their customers. They could place customers in more appropriate queues and make a change at the touch of a button. We've got the same team of people, but we've now got a system that actually supports them in doing a better job. Without Converse, it would have been a struggle to maintain adviser well-being and the level of CX that we aspire to. "

The freedom to set new CX goals

The combined flexibility of Liberty Converse and Connect, Netcall's AI-assisted asynchronous conversational messaging solution, has proven crucial in today's rapidly-changing retail landscape. Together, these tools support Dreams by enabling advisers to become multi-skilled – switching between taking calls and handling chat and email. The team now has the freedom to consider new solutions to give its customers the personable service that Dreams aims to achieve.

Sam says "We've accomplished some core objectives, but we're still working towards new CX goals. Now we've got up-to-date data to tell us why and how our customers are contacting us. As it's a central system, we can report easily to the business and board, and provide specific insights. We've incorporated chatbots and AI – our board appreciate new technology. Anything that helps the customer is of interest."

Empowered and efficient advisers

The added contact centre functionality has also had a positive impact on adviser performance, giving them greater flexibility and confidence in their roles. Knowing their team has the power to make changes quickly, has empowered advisers to share new ideas and requests. They see the importance of data, and that the activity codes they select are driving decisions, so the team take ownership of accurately feeding data into the system.

The contact centre team will now handle a blended work stream including calls, chat and emails. This brings increased efficiency.

It also prevents monotony for advisers. As the Dreams organisation continues to expand and develop more sub-brands, they have multi-skilled, multi-channel advisers, allowing them to successfully manage extra specialisms in the team.

Dreams recognise the importance of self-service as something that their customers want. They offer options to speak to someone, but there are things that customers prefer to do for themselves.

The CX that Dreams are made of

"Good tech infrastructure has become one of the core foundations of a business. Nearly everyone that comes to a Dreams store has interacted with some of our tech before. A better, seamless infrastructure, with less friction for the customer, is fundamental going forward – not just for retail businesses, but every consumer-facing business," added Mike Logue, CEO at Dreams.