Learn How to Navigate the Current CX Landscape at Our Next Event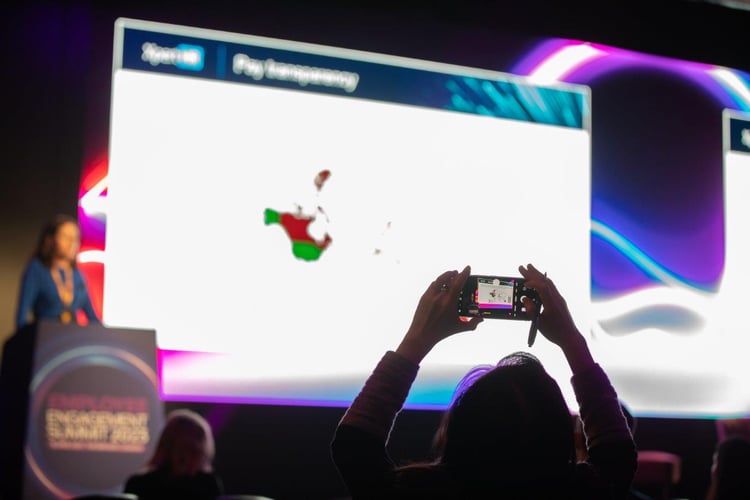 In the last few years, businesses have had to take a step back and re-examine the way they operate. The pandemic, the move to remote work, the cost-of-living crisis, and advancements in technology have all forced organisations to reassess their target market and the demands of their customers.
With the needs of the modern customer rapidly and constantly evolving, businesses are now struggling to stay ahead of the curve. Understanding that this landscape is not an easy one to navigate, we are excited to present you with the solutions and inspiration you need at our upcoming event, the Customer Engagement Transformation Conference.
Taking place on Wednesday the 14th of June at The Brewery in London, this in-person conference will reveal how businesses can transform their customer engagement strategies to keep pace and engage more closely with their customers.
CUSTOMER EXPERIENCE STRATEGIES FOR THE MODERN CUSTOMER
The most important topic stream at our upcoming conference will address the modern customer and how businesses can develop strategies to attract and retain them. Now, more than ever, organisations need to learn how to adapt and reinvent their relationships with their customers.
For this reason, the conference will give you the chance to hear from organisations that have successfully transformed their CX strategies to meet the needs of the 'modern customer'. These industry leaders will also teach you how to use the voice of the customer and unlock exceptional 360° customer insights.
HOW TO CREATE UNIQUE EXPERIENCES
Service Design plays an essential role in the creation of exceptional customer journeys and experiences. Yet, many organisations overlook service design because it focuses on the creation of intangible experiences.
In June, thought leaders and world-renowned organisations will reveal why service design is critical to customer experience and how you can implement a toolset that will drive profits, cost savings, and competitive differentiation.
What is more, they will showcase how you can personalise each touchpoint of the customer journey to create tailor-made, unique experiences that make you stand out.
AUTOMATION AND ARTIFICIAL INTELLIGENCE
One cannot discuss customer engagement transformation without addressing the rise of artificial intelligence and the advancements in technology. While some businesses view these as causes for concern, others are welcoming them with open arms.
At the Customer Engagement Transformation Conference, speakers will explore how you can implement AI and enhance your technology offering whilst simultaneously providing personal and contextual experiences for your customers.
WHY YOU SHOULD FOCUS ON YOUR PEOPLE
Although the event will primarily address how you can enhance customer engagement, many of the speakers will share why you must first transform the employee experience. During the conference, you will learn what makes a great customer experience and understand how employee engagement can allow you to thrive. After all, it is not surprising that employees who feel engaged, valued, and content are more likely to leave customers feeling the same way.
To learn about the customer engagement strategies of world-renowned organisations and network with like-minded individuals, make sure to register for the 2023 Customer Engagement Transformation Conference.