Mark Anderson: "We're Engaging With Customers in New Ways to Help Fight Climate Change"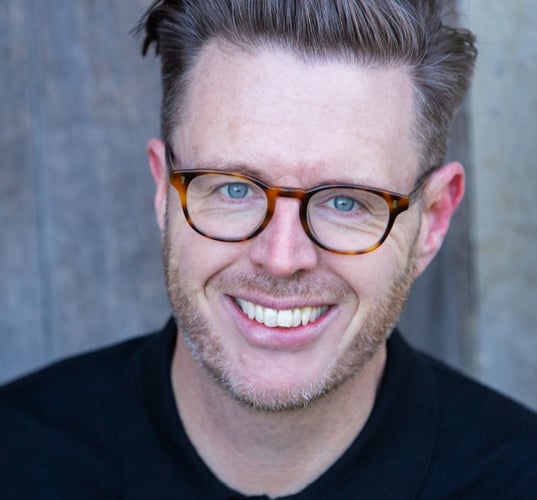 A pre-event interview with the Go-Ahead Group's Customer and Commercial Director
The Customer Engagement Transformation Conference is only two days away! (And don't worry, you still have time to get your free ticket here.)
To give delegates a sneak peek of what's to come on Wednesday, we have reached out to one of our anticipated speakers: Mark Anderson, Customer and Commercial Director at Go-Ahead Group. Speaking to Engage Customer's Editor, Mark shared what attendees can expect to learn from his session and how he envisions the future of the industry.
PLEASE INTRODUCE YOURSELF AND YOUR ROLE.
Hi, I'm Mark Anderson and I'm the Customer and Commercial Director at Go-Ahead Group. We're a global mobility company operating bus and rail contracts in 7 countries. It's my job to listen carefully to our passengers and our clients and make sure that we are always innovating to deliver the best possible outcome for our users.
WE ARE DELIGHTED TO HAVE YOU SPEAKING AT OUR UPCOMING EVENT, THE CUSTOMER ENGAGEMENT TRANSFORMATION CONFERENCE. WHAT CAN THE EVENT'S ATTENDEES EXPECT TO LEARN FROM YOUR SESSION?
I'm looking forward to sharing more about how huge changes in passenger expectations are shaping our approach to customer experience. We're engaging with customers in new ways to help them make the shift from private cars to shared mobility to help fight climate change.
WHAT DO YOU SEE AS THE BIGGEST CHALLENGES BUSINESSES ARE FACING TODAY AND HOW CAN THEY TACKLE THEM?
The biggest challenges we face are adapting to new customer expectations. The pandemic was hugely disruptive to us, and we need to engage with our customers and potential customers to convince them that taking a train or a bus is a huge step forward in realising a low carbon future. We are lucky to interact with millions of passengers every year and there are lots of ways we analyse the customer experience to identify pain points that we need to fix. So, the challenges are huge and varied but working in collaboration with our customers is helping us unlock a better customer experience and growth in the market.
FINALLY, WHAT ARE YOUR PREDICTIONS FOR THE FUTURE OF THE INDUSTRY?
My prediction is really simple. I believe we are at a tipping point where people are more mindful of their own carbon footprint and are proactively seeking out low carbon forms of transport. So, for the CX industry this is an exciting time to work with the mobility sector and we are looking forward to delivering innovation at every step in the customer experience.
If you are interested in attending Mark's session and learning from other industry experts, make sure you reserve your free ticket for our Customer Engagement Transformation Conference. Taking place at The Brewery in London on the 14th of June, this event will allow you to network with like-minded individuals and equip yourself with the tools you need to navigate today's CX landscape.