Michelle Ansell: "We need to stop hiring the way we always have'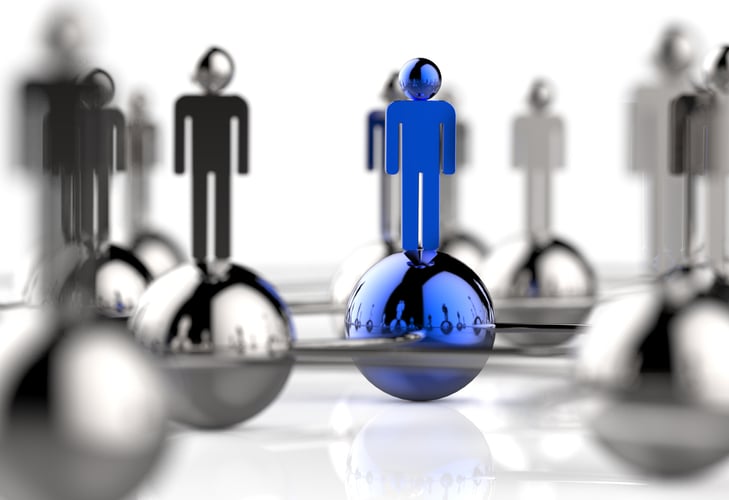 This February, we had the pleasure of hearing from Michelle Ansell at our Future of Customer Contact Conference. Following a fantastic session on recruitment challenges in a shrinking workforce, we caught up with Michelle on her key takeaways for our Engage Customer community.
You can read the full interview here - enjoy!
PLEASE INTRODUCE YOURSELF AND YOUR ROLE.
I am Michelle Ansell, Managing Partner at Douglas Jackson, an Executive Search and Recruitment Consultancy working across customer experience. I help CEOs, COOs, HR Directors and customer business Directors and leaders to hire impactful, diverse leaders who stay for longer and are more successful.
WHAT WERE THE MAIN REASONS FOR SHARING YOUR STORY AT OUR CONFERENCE?
I have always enjoyed the Engage conferences as an attendee, I feel they offer great value and insight from a diverse range of speakers. Late 2022 at one of your events, almost every speaker I was listening too was talking about the importance and challenges of talent, recruitment, engagement and retention and this mirrors the conversations I have with my network every day, so when I was invited to speak at the Future of Contact Centre Conference, I felt it was a great opportunity to do so and if I could help just one attendee with some thoughts, tips or ideas based on my knowledge and understanding across the industry, talking with hundreds and thousands of customer focussed employers and employees, then it would be well worth it.
WHAT ARE THE BIGGEST TAKEAWAYS THAT OUR COMMUNITY CAN LEARN FROM YOUR STORY?
We have been through a really tough few years for employers, leaders and employees, many feel tired, under resourced, undervalued with a lack or purpose, trust and or development. It isn't enough to go back to how it was, expectations have changed and the lack of meaningful daily contact many of us have lost or maybe never had with our leaders and employees is significant and cannot be underestimated. We need to stop hiring the way we always have. Stop considering what the problems of today and in the past have been and look to the future of what we want to achieve and think about how we can hire more diverse impactful individuals that we can support, coach, train and develop to bring their best possible self to work and deliver the required performance level, whilst feeling fulfilled and heard. All too often we hire an individual to deliver X, or Y, and then restrict their ability to do just that and then we wonder why they leave? Our customer contact channels seem to have gone backwards in many respects and technology alone cannot deliver the results we want, we have to engage and develop the human element right from the start and throughout any change programme, this is all too often overlooked. It is time for our leaders to bring their authentic and best self to work, our leaders are not meant to be perfect, we are human and all make mistakes. Open honest communication, vulnerability and more meaningful 121s is a great start for anyone worried about hiring and retaining the best talent.
ARE THERE ANY PROJECTS THAT YOU'RE CURRENTLY WORKING ON THAT YOU'RE EXCITED ABOUT?
Absolutely! We are in a fabulous position in that we help organisations and individuals realise their dreams, achieve their goals aspirations and opportunities, or at least take a step towards doing so. Every assignment we work is individual to the next and when an organisation or potential applicant comes to us, the advice and guidance we give them can change the course of direction for that business or individual. Customer Experience can really make and shape an organisation and achieving the Holy Trinity of Company, customer and employee is what most companies would like to achieve. We can help them do this.
LOOKING TO THE FUTURE, WHAT WOULD YOU SAY ARE THE KEY TRENDS SHAPING THE INDUSTRY?
Hybrid working continues to challenge leaders and companies, we are starting to see a shift back to office working vs two years ago and we are hearing and seeing more customer operation centres opening with organisations back to hiring more agents Vs the reliance on outsourcing we have also seen in recent years. The realisation and ROI to be found from technological advancements and of course the rise of AI continues to play a big part but technology alone cannot fix many of our customer challenges. Those who can achieve the blend of human and technology to realise value not just cost savings seem to be winning in the battle for customers.