Neil Gregory: "A fun, memorable conversation beats a 'you asked so I did' approach"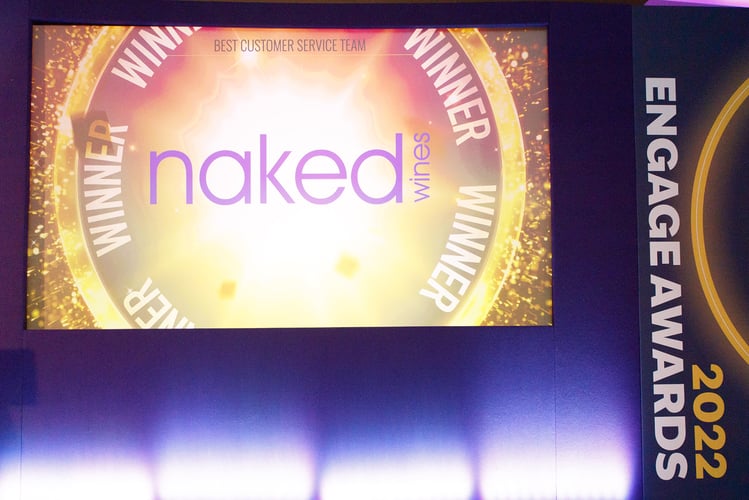 An interview with Head of Services at Naked Wines
At our most recent Engage Awards ceremony, Naked Wines was presented with the Best Customer Service Team award for its outstanding Customer Happiness Team (CHT). Now, Engage Business Media's Editor has spoken to Neil Gregory, Head of Services at Naked Wines, to discuss its success story, its "conversations, not transactions" approach, and its Project Giraffe initiative.
NAKED WINES RECEIVED AN AWARD FOR ITS EXCEPTIONAL CUSTOMER SERVICE TEAM AT THE 2022 ENGAGE AWARDS. WHAT DOES WINNING THIS AWARD MEAN TO THE COMPANY?
We're SO proud to have our Customer Happiness Team recognised for the amazing work they do. We get lovely comments and feedback from our customers every day - being named Best Customer Service team puts the official stamp of excellence on all of the team's hard work – thank you!
YOUR CUSTOMER HAPPINESS TEAM (CHT) FOLLOWS THE 'CONVERSATIONS, NOT TRANSACTIONS' APPROACH. HOW DOES THIS APPROACH MAKE NAKED WINES' CUSTOMER SERVICE STAND OUT?
As a brand, we connect wine drinkers with winemakers in a way that you just can't find anywhere else. We've taken this approach across to our CHT, with the belief that every interaction is a chance to show our customers that we care about them and their experience with us. We recruit and train for great listeners who'll pick up on the little things like 'I need to reschedule my delivery because we're going away' and take the time to be curious and make that part of the conversation, not just something the customer said. We get it – some people may just need a quick answer in the middle of a busy day, but we'll always start from the view that a fun and memorable human conversation beats a transactional 'you asked so I did' approach any day.
NAKED WINES LAUNCHED PROJECT GIRAFFE TO ESTABLISH STRONG RELATIONSHIPS WITH ITS CUSTOMERS. WHAT DOES THIS PROJECT ENTAIL?
This was inspired by the story of 'Joshy the toy giraffe'... A toy giraffe was accidentally left at a hotel by a child. By the time the parents realised, they were already on a plane home. Rather than simply mail the toy to them, the hotel team took pictures of Joshy lounging by the pool, enjoying the spa, etc., to let the family know he'd been well looked after. Taking inspiration from this, we train our team to be on the lookout for those surprise and delight moments when a small gesture, card or gift (a team member once hand delivered a replacement bottle of wine by motorbike) can really make a customer feel noticed, appreciated and valued.
EXPANDING ON THE PREVIOUS QUESTION, HOW HAVE CUSTOMERS RESPONDED TO THE PROJECT?
The sentiment is reflected in our CSAT scores - we're proud to say we routinely see satisfaction at 97%+ - and the responses are always a huge inspiration for the team. Here's a recent one:
'Just to say, thank you so very, very much for your thoughtfulness in sending the Magic Decanter! It was completely unexpected and therefore all the more appreciated! It is cold, grey, wet and windy here in the Borders today and so your lovely gift has brought with it a much-needed burst of metaphorical sunshine!'
AS THE WINNER OF THE BEST CUSTOMER SERVICE TEAM AWARD, WHAT ADVICE WOULD YOU GIVE TO BUSINESSES THAT ARE STRUGGLING TO STRENGTHEN CUSTOMER RELATIONS?
Hire and empower brilliant people. There'll always be the call to be more efficient through tools and automation, but at the same time there'll always be those issues that need a human touch - this is where the recruitment, coaching and trust you put in your team and the potential of each and every person you employ makes all the difference.
Engage Business Media would like to congratulate Naked Wines on their impressive win.
We hope that their story will inspire other organisations to prioritise meaningful connections instead of adopting a transactional approach to customer service.
Those interested in sharing their success stories and entering the 2023 Engage Awards/Engage B2B Awards, can now submit their entries here.
The deadline for submissions is July 17th, with judging set to commence on July 24th.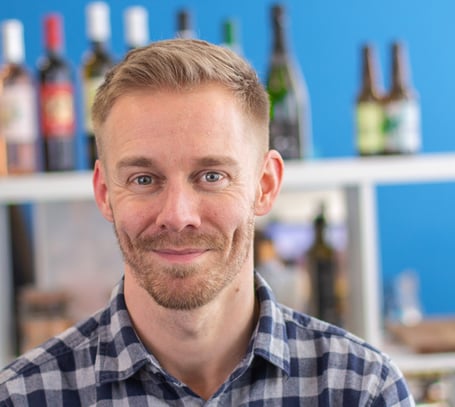 Neil Gregory, Head of Services at Naked Wines