The Evolution of the Frontline Colleague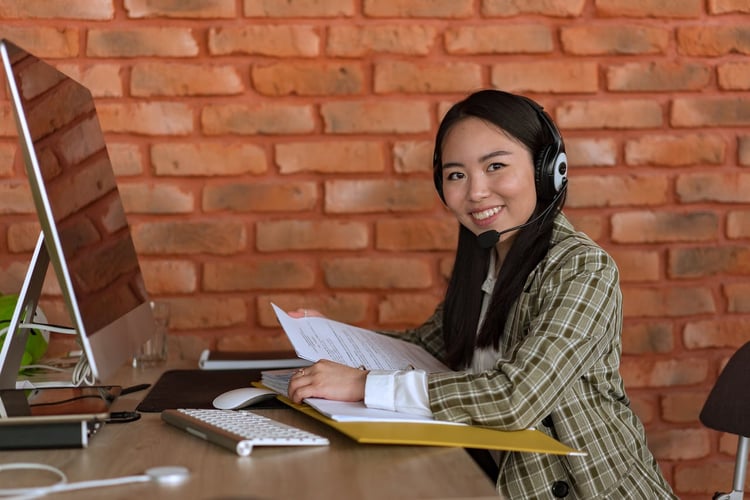 By Leigh Hopwood, CEO of the CCMA
The only constant is change. That's what they say. And the role of the frontline colleague in a contact centre is certainly experiencing that. The rise in self-serve removed the easy calls and AI (artificial intelligence) is set to take over the next tier of simple interactions. This leaves the more complex conversations, the types of conversation that require empathy, understanding and an empowered advisor to make a decision to be able to resolve the query there and then. The role of the frontline colleague is changing fast.
THE NEW FRONTLINE COLLEAGUE
Put yourself in the shoes of the person handling these more complex calls. In years past, contact centre 'agents' were often fresh out of school, with limited life experiences, and quickly trained to handle straightforward enquiries. Fast forward to today, and the role of the contact centre frontline colleague has evolved considerably. The modern 'agent' must possess empathy, the ability to remain composed, navigate multiple systems seamlessly, and draw from a broader range of life experiences to better connect with customers.
This is why today, our frontline colleagues require a different set of skills, a combination of innate qualities and acquired knowledge, to consistently deliver exceptional customer experiences. These skills are vital not just for handling phone calls but also for managing a growing array of communication channels, including synchronous messaging platforms like WhatsApp and Live Chat. Being the human touch for many brands, it's important to give our frontline colleagues the support and recognition they deserve.
THE ADDITIONAL COMPLEXITY OF CALLS
Over the past three years, despite the increasing availability of self-service options, the volume of customer contact has surged, driven by external pressures, such as the pandemic and economic uncertainty. Customers are seeking assistance to reduce expenses, restructure loan payments, and secure budget-friendly deals.
This spike in contact has prompted contact centre leaders to turn to technology, notably AI, to augment their interactions. While self-service previously handled simple queries like balance enquiries and package tracking, AI, in the form of chatbots, is now tackling the next layer of relatively straightforward tasks by engaging in natural language conversations with customers.
THE THREAT OF GENERATIVE AI
Recent months have seen generative AI technologies threaten to replace humans in contact centres, with claims that these systems could handle complex interactions across multiple channels. However, reality is proving quite different. Customers still desire human interaction, evidenced by their calls to contact centres for the most up-to-date information, as there is an apparent lack of trust that websites and apps may not have the latest news.
Furthermore, a generative AI bot would require an extensive and exceptional dataset to deliver an accurate and appropriate service. The true potential of generative AI lies in supporting frontline colleagues, by swiftly providing pertinent customer information and assisting with administrative tasks. This allows frontline colleagues to focus on building meaningful customer relationships.
BEING HUMAN
Empowering frontline colleagues comes with the requirement for more freedom and better-integrated systems to tackle the complexity of modern customer interactions. Frontline colleagues must be equipped to provide exceptional customer experiences without unnecessary constraints.
As frontline colleagues increasingly encounter emotionally charged customers, particularly if they are working from home, they need the support and tools to navigate these interactions effectively. Recent research conducted by the CCMA highlights the importance of providing regular breaks and mental health support to frontline colleagues, to alleviate the stress associated with their roles.
The next time you contact a customer service centre, take a moment to consider their perspective as a human. It's important to give credit to the complexities they face on a daily basis, be that at work or home; like all of us, they face the same issues we do in today's challenging climate.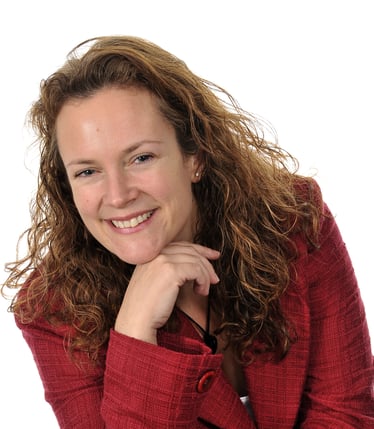 About the author
As CEO at the CCMA since 2020, Leigh is drawing on her 20+ years of experience in supporting the contact centre industry, holding leadership positions in a variety of membership organisations and as a professional marketer. Her mission is to support the development of the contact centre industry, give it a voice in society and improve its overall reputation.
Leigh has been an awards judge since 2006, industry speaker and host of CareerTalk, and she sits on the Profession and Business Services Council in the Department of Business and Trade (DBT) on behalf of the contact centre industry. She is an Honorary Fellow of the Chartered Institute of Marketing and a Chartered Marketer.
About the CCMA
For nearly 30 years, the CCMA (Call Centre Management Association), as the longest-established contact centre industry body, has been dedicated to supporting contact centre leaders across the UK.
Founded on the principles of sharing best practices and networking to improve skills and knowledge, the CCMA is a thriving community that represents leaders from a huge cross-section of the industry.
Membership of the largest community in the industry offers unique opportunities, such as free annual benchmarking of 20+ KPIs, free entry into the UK National Contact Centre Awards and free tickets to the UK National Contact Centre Conference, invites to Executive Networking Dinners and exclusive events for members only. Members also benefit from discounted training through the UK National Contact Centre Academy, the industry's training partner.
To support the industry further, the CCMA conducts regular original research for download, including the annual Voice of the Contact Centre Consumer research, the Evolution of the Contact Centre tracking the industry's progress and Good Practice Guides on a variety of topics.
For more info, visit www.ccma.org.uk.