Tune Into These Webinars and Learn How Industry Leaders Are Reimagining CX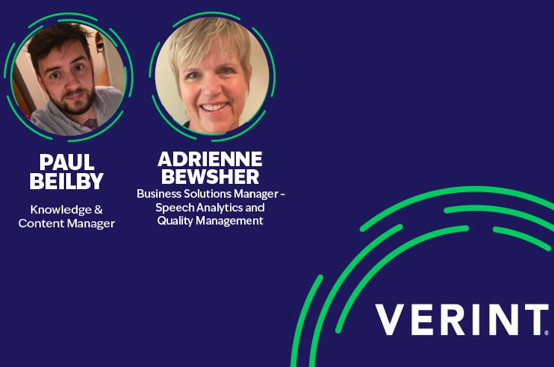 Download to watch on-demand or register now to secure your spot
Last month, we held a webinar to help businesses redefine their customer experience, regardless of the silos they face. As such, this webinar targeted organisations who have separate, siloed customer engagement processes across individual subsidiaries and divisions to enable them to create one common strategy. If this sounds familiar, download the on-demand webinar here and learn from a leading bank's experience.
HOW FIRST NATIONAL BANK MODERNISED ITS CUSTOMER ENGAGEMENT CAPABILITY
We were delighted to be joined by a representative from South Africa's oldest bank, First National Bank (FNB), which provides personal, private, commercial, and corporate banking services to millions of customers. With over 28 years of experience working at FNB, the bank's Business Solutions Manager Adrienne Bewsher presented a case study, revealing the organisation's 'ConnectMe' strategy and how it modernised its customer engagement capability.
In 2020, Adrienne was part of the Implementation Team in charge of onboarding Verint Interaction Analytics. Since then, she has onboarded a total of 36 business entities onto the technology. For this reason, she discussed how FNB worked with the CX solutions provider Verint to achieve their goals of redefining their customer experience.
Moreover, she shared vital tips on how to leverage customer interaction data to uncover changes in customer behaviour, sentiment, and demand for new products and services. The webinar further addressed how organisations can provide actionable insights to stakeholders to improve the Customer Experience on voice interactions, as well as how to collaborate with stakeholders to drive best practice and knowledge sharing.
JOIN OUR UPCOMING WEBINAR
We are also excited to share that you can now register for our upcoming webinar (May 23rd), in which the leading financial service provider Equiniti will reveal how they worked with Verint on project scope and achieving their goals.
During this webinar, Equiniti's Knowledge and Content Manager Paul Beilby will discuss how they:
Created a highly regarded self-service option for 50,000 web visitors per month and a more efficient, streamlined, and supported call-centre.
Learned to confidently create clear customer navigation through content overlaps and volume.
Designed an internal and external single source of truth for colleagues and customers from disparate information pools.
Register for 'How to Create a Single Source of Truth for Contact Centre Queries and the Self-serve Customer' here.