What will you learn at Europe's largest CX conference?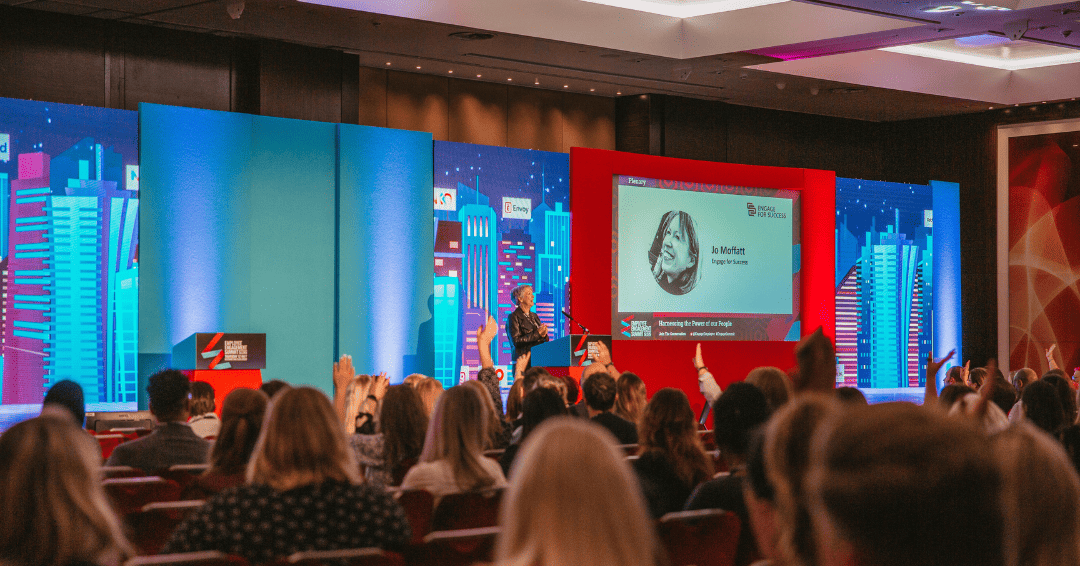 We're living in a transformational period when it comes to customer experience (CX). With the voice of the customer being more important than ever, how can you be sure your business is adapting to the ever-changing needs of the modern consumer?
Attending Europe's largest customer experience conference — the Customer Engagement Summit 2022 — means you'll gather implementable insights from world-renowned brands and CX industry leaders. This jam-packed day of diverse, valuable content will highlight the strategies currently deployed by leading brands to engage and delight their customers.
The key details
Spanning over four stages, the Customer Engagement Summit will host over 100 presentations by CX leaders from some of the world's biggest brands, such as McDonald's, Panasonic, Ford and more.
Alongside insightful presentations, attendees will access thought-provoking roundtable sessions and exclusive case studies. The Customer Engagement Summit is a one-day event and will take place at Westminster Park Plaza in London on Tuesday 15th November 2022.

Hot topics
What can you expect to learn at Europe's largest customer experience conference?

Levelling up your CX
Our speakers will cover how your business can improve its CX by implementing top industry practices.
Customer behaviours and expectations are changing at a whirlwind pace and maintaining your customer journeys can be difficult. To do this, you must develop innovative strategies. Hearing from industry leaders means you can take home expert knowledge and apply it to your current processes.
CX service design is also a current hot topic in the industry. At the event, our speakers will dig deep into the evolution of CX service design and how to tailor experiences to suit tech-savvy consumers' expectations.
The CX learning won't stop there. Our expert speakers will cover which strategies are innovative and disruptive and highlight how to implement customer feedback effectively. In the ever-evolving world of customer experience, it's vital not to be left behind — 64% of business leaders say good customer service has a positive impact on their company's growth.
If your business is struggling with its CX or looking to improve its processes by gathering the latest industry insights, get a step ahead of your competitors by attending the Customer Engagement Summit.

Customer engagement tactics
Struggling to engage with your customers effectively? In today's digital world, meeting your customers' evolving expectations is more crucial than ever.
Consumer demands are increasing and with that, the technology available to improve customer experience is advancing. Our speakers will discuss which modern practices are best for customer engagement and how to utilise them to increase retention.
Engaging with the digital customer across many channels can also be difficult, but to succeed, every part of the organisation needs to have the customer at the centre of its thinking as you deliver your CX strategy.
It's not just your customers you should try to engage, but your employees, too. With 69% of employees saying they'd work harder if their employers better appreciated them, you're likely missing out on an improved level of CX if you aren't engaging employees effectively. The link between highly engaged employees and similarly engaged customers is irrefutable, which our speakers will explore on the day of the event.
By attending the Customer Engagement Summit, you'll learn how leading brands are engaging their customers and how to apply their practices to your business.
Modern strategies
Are your competitors excelling with their CX? They might utilise the latest strategies, which you can learn about at our Customer Engagement Summit.
New technologies such as AI (artificial intelligence) and robotics can help you improve your company's relationships with its customers and employees. With these relationships becoming even more crucial, employee development can also enhance the engagement of your workforce and, in turn, your business' CX.
The voice of the employee (VOE) is also crucial to developing employee engagement strategies and is closely linked to the voice of the customer (VOC). You'll implement one of the most dynamic customer and employee engagement strategies by bridging the gap between the two.
The Customer Engagement Summit will advise you on boosting your CX, ironing out departmental inefficiencies and improving engagement with your customers and employees.
The speakers
So, you've seen the value that the Customer Engagement Summit 2022 will offer, but who will deliver the talks? Let's pick out a few names…
Tarv Nijjar — Global Senior Director, Global Strategic Insights CX & AI at McDonald's
Vinay Parmar — Chief Customer Officer at National Express
Bruce Swan — General Manager, Customer Care and Digital Service at Panasonic
Maria Vidler — Head of Resolution at Starling Bank
Clare Pitts — Consumer Relations Manager at Pilgrims Food Master
Adam Lowe — Head of Marketing at Aston Villa FC
William Agnew — Experience Lead - Video Banking at Natwest
Nathan Sanders — Head of European Contact Centres at Ford
Daniel House — Senior Customer Engagement & Support Manager at New Look
Cheryl Graham — Service Strategy Lead at Sky
Sarah Reeder — Service Performance Manager at Sky
Anna Wilcox

— Head of Customer Experience at Bupa
Reserve your place
Attending this one-day event will equip you with the latest CX strategies and insights from world-renowned brands. You'll take home implementable ideas to enhance customer engagement levels and learn how to inspire your employees to deliver a higher level of CX.
Don't miss out on these priceless insights. Register for the event today by clicking below.