What Does The UK Contact Centre Industry Look Like In 2023?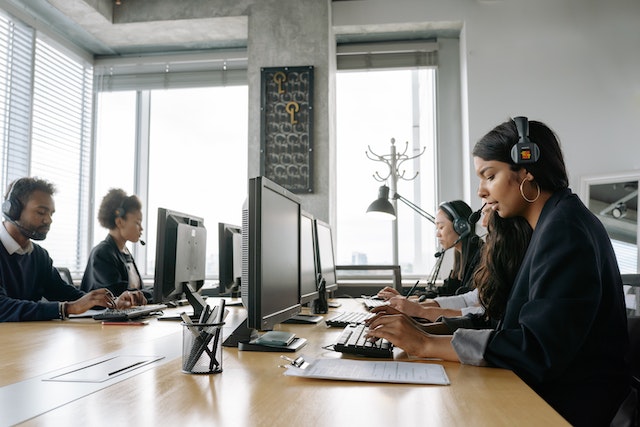 ContactBabel, the leading research and analysis firm for the contact centre and CX industry, has now published its annual report: the UK Contact Centre Decision-Makers' Guide 2023. Known as the largest and most comprehensive study of the UK contact centre industry, this guide details the issues of customer-facing businesses. What is more, it identifies methods that enable contact centres to improve their operations and tackle current challenges.
SIX KEY FINDINGS
The 2023 guide is based on over 200 surveys and more than 1,000 interviews with UK organisations and consumers. As such, it covers multiple subjects and offers insight into all aspects of the UK contact centre industry.
According to ContactBabel, some of the study's key findings are:
The average cost of an inbound call is now £6.55 – this is 70% and 96% more than an email and a web chat, respectively.
79% of UK contact centres now employ at least one cloud-based application.
Call abandonment is at an all-time high, sitting at 9.1%.
The average speed that it takes an agent to answer is also at an all-time high (120 seconds).
COVID's impact on the workplace will remain, with 93% of UK contact centres expecting to continue working flexibly (either hybrid or remote) in 2023.
Chatbots now partially or wholly handle 50% of web chats.
In addition to the above, the UK Contact Centre Decision-Makers' Guide 2023 delves into the seven main concerns that are affecting the industry: improving quality and performance; maximising efficiency and agent optimisation; digital, cloud, and the customer of the future; outbound, call blending and proactive customer service; the customer experience; HR management; and strategic directions.
To learn more about the industry in 2023, download the 20th edition of the UK Contact Centre Decision-Makers' Guide here.
If you are interested in finding out how contact centres are tackling the challenges brought about by recent crises, register to attend our upcoming Future of Customer Contact Conference. Taking place on the 9th of February at The Brewery in London, this event will touch on many of the above topics to equip attendees with the tools they need to improve their operations.