Industry Experts Reveal How You Can Transform Your CX Strategies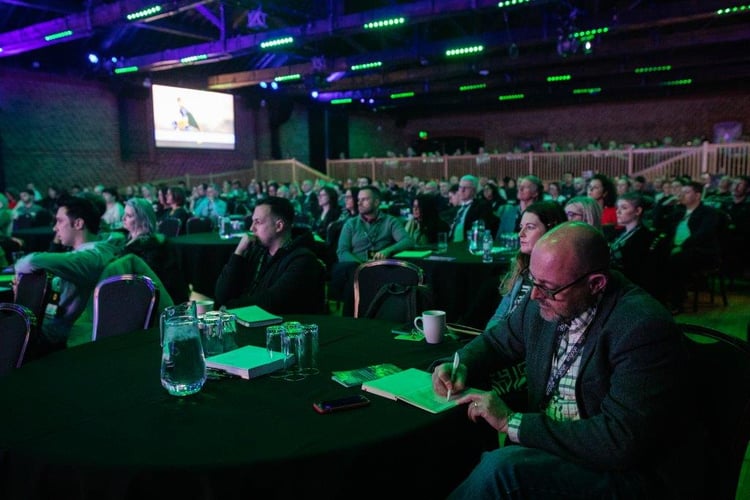 The Engage Customer office is buzzing with excitement now that there are only two weeks to go until our free-to-attend Customer Engagement Transformation Conference. Taking place on Wednesday the 14th of June at The Brewery in London, this event will address the key challenges faced by today's organisations and provide attendees with innovative solutions that will enable them to overcome them.
The conference will further address the ever-evolving demands of the modern customer, with speakers from world-renowned organisations revealing how they are continually innovating their approach to customer engagement in order to stay ahead. Some of the businesses that our delegates can learn from include the Financial Times, Jaguar Land Rover, the LEGO Group, J.P. Morgan, Mindful Chef, NatWest, Evri, Sky, Virgin Red, and more.
WHAT CAN YOU LEARN?
After months of planning, we have succeeded in putting together a rich agenda that offers something for everyone.
Whether you choose to attend this event to find a solution to a specific problem or you are in search of inspiration, this conference will allow you to gain exclusive insights from industry leaders that have successfully transformed their strategies. Promising to teach you how to transform the way you engage with your customers, this event will explore the following topics:
Customer engagement strategies for the modern customer
Linking your people with your customers
Using the Voice of the Customer (VoC)
The rise of customer service design
Unlocking exceptional customer journeys
Personalisation of the customer experience
AI and self-serve
Harnessing technology in customer engagement
Innovation in customer engagement
Digital vs. Human
Creating a customer-centric organisation
BUILD STRONGER CUSTOMER RELATIONSHIPS
With the changes brought about by recent years, it is becoming increasingly difficult to build and maintain long-lasting relationships with customers. Aiming to teach you how to tackle this challenge, our conference will feature a presentation by Sky's Head of TV Service, Olive Perrins, and Head of Tech Futures, Jason Fiddes.
Together, the two will present a case study, demonstrating how the organisation has hyper-personalised its customer experience to promote long-lasting relationships. During this session, the speakers will reveal why hyper-personalised CX is a digital butler, not a stalker, and how you can make it personal without prying.
Another speaker that will discuss strengthening customer relationships is Divya Kersklake, Head of Customer Strategy at Virgin Red (Virgin's group-wide loyalty scheme). In an exclusive fireside chat, Divya will discuss loyalty schemes and why every company we transact with attempts to persuade us to sign up to their loyalty programme.
Noting that retail is saturated with such programmes and schemes, Divya will reveal their purpose and whether they are effective. More importantly, she will share her tips on creating long-lasting relationships.
AUTOMATION AND THE EVOLUTION OF CUSTOMER SERVICE
With the rise of automation and self-serve, it is not surprising that a large number of the event's attendees will want to learn how they can adopt new technologies to improve their operations. While many of the day's sessions will discuss this topic, there are two speakers that are definitely not to be missed, namely Evri's Head of Customer Service Gemma Hulse and Beauty Pie's Senior Manager of Member Happiness Chandni Bhatt.
Gemma will reveal how Evri's customer service team has evolved, revealing how the company transformed its customer engagement strategy through technology, people, and process. Expanding on this, she will compare Evri's 2021 customer service channels with those of 2023, introducing the new channels they have put in place and the technology they used.
Similarly, Chandni will uncover how Beauty Pie is enhancing CX by automating certain tasks. According to the speaker, automation can enable organisations to optimise their operations, allowing customer service teams to provide faster responses and increase customer satisfaction. However, it is crucial that you also find the right balance between human interaction and automation.
DIGITAL VS HUMAN
The Customer Engagement Transformation Conference will conclude with a panel discussion where industry experts will debate how to strike the right balance between digital and human. While the rise of generative AI and digital technology can undoubtedly facilitate operations, offering convenience and efficiency, human interaction cannot be replicated by machines.
The panellists that will discuss striking the right balance for customers will be Mark Anderson, Customer and Commercial Director at Go Ahead Group; Sham Haque, Senior Engineer – Contact Centre Technology at The Lego Group; and Chad Wilson, Head of Client Journey, Product & Design, and Payments & Commerce at J.P. Morgan.
REGISTER NOW
To learn from the above speakers, find out how other organisations are navigating the current CX landscape and network with like-minded individuals, make sure to register for FREE for the 2023 Customer Engagement Transformation Conference.
We hope to see you there!