Caroline Graley: "Engagement Has Been Pivotal in Ensuring We Can Help Our Patients"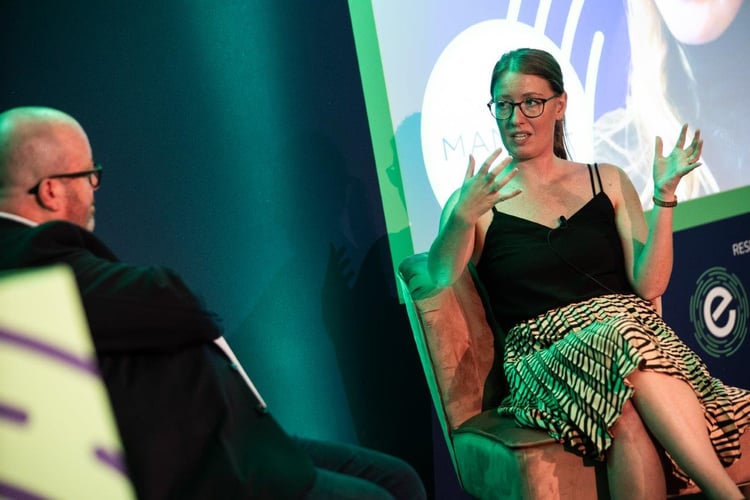 A post-event interview with the Head of Service at MANUAL
At the 2023 Customer Engagement Transformation Conference, MANUAL's Head of Service Caroline Graley took part in a fireside chat discussion with Dave D'Arcy, Founder of Laughing Leadership. Together, the two discussed MANUAL's mission to become the go-to global platform for men's health and how they are improving their approach to customer engagement. In case you missed this session, we are now bringing you a post-event interview, revealing the key takeaways from Caroline's session.
PLEASE INTRODUCE YOURSELF AND YOUR ROLE.
I'm Caroline and I'm Head of Service at MANUAL, which means I'm responsible for the service we offer to our customers, and how we deliver it. My background is in customer experience, customer insights and customer care, and I've been working in digital startups for the past 10 years.
WHAT WERE THE MAIN REASONS FOR SHARING YOUR STORY AT OUR CONFERENCE?
I've always loved hearing what other people are doing and industry events for me are a great way to step away from the day to day and be inspired. I wanted to help bring that to other people. I'm also really proud of what we're doing at MANUAL – healthcare is a tough industry to get right from a service perspective and engagement has been pivotal in ensuring we can help our customers and patients get the most out of their treatments.
WHAT ARE THE BIGGEST TAKEAWAYS THAT OUR COMMUNITY CAN LEARN FROM YOUR STORY?
Firstly, one of the most important learnings for me personally is, don't let your preconceptions affect your judgement. I was wary of using WhatsApp as an outbound channel, but it's proven to be very popular and effective. The other thing I would say it don't be limited by what exists – we wanted to create a journey that wasn't supported through our existing platforms, or actually many other platforms out there, but we had conviction in what we wanted to do, so we built it.
ARE THERE ANY PROJECTS THAT YOU'RE CURRENTLY WORKING ON THAT YOU'RE EXCITED ABOUT?
MANUAL's on a really exciting growth trajectory with new categories and treatment areas, and an even greater focus on how we can build out digital services. Designing the blueprint for what this looks like and how we enable it across complex and unique treatment journeys is something I'm excited to get stuck into.
LOOKING TO THE FUTURE, WHAT WOULD YOU SAY ARE THE KEY TRENDS SHAPING THE INDUSTRY?
AI is obviously the hot topic right now, particularly with all the hype around ChatGPT, but understandably there's a lot of discussion about how to use it effectively and how human support and AI can interact. The impact this will have in shaping the efficiency of support teams and service delivery, as well as the quality of customer experiences, will be an interesting one to watch!
Over the coming weeks, we will be publishing similar interviews, podcasts, and articles featuring speakers from our 2023 conference – make sure you continue to watch this space to always be informed!