2022 Engage Awards Yearbook: Now Available for Download!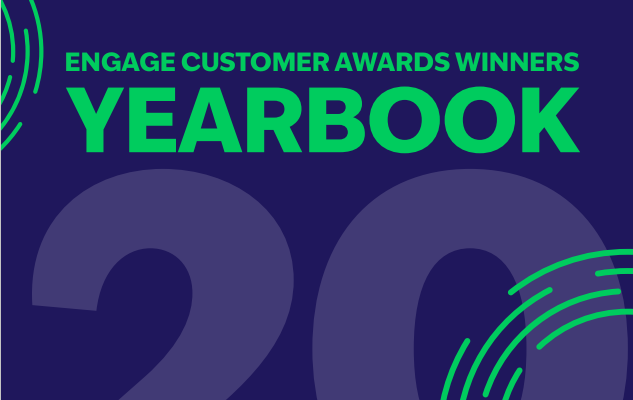 In November 2022, we awarded 10 organisations for their outstanding and exemplary achievements in customer engagement. Today, we are excited to share the online edition of the 2022 Engage Awards Yearbook – a publication designed to inspire you and celebrate the successes of our winners!
What makes this Yearbook special is that the 2022 awards programme received the highest standard of entries we have ever seen. Each of our expert judges found it extremely hard to select a winner amongst a record-breaking number of fantastic entries, so the stories featured in this publication truly are an official benchmark of industry excellence.
Over the past few years, the demands and needs of the 'modern customer' have changed tremendously. To keep pace and adapt to these changes, businesses have had to think outside the box to transform their customer engagement strategies. With recent times bringing challenge after challenge, it is inspiring to see so many organisations navigating tough landscapes to become customer centric.
Although everyone found it difficult to adapt, those who put their customers at the heart of their organisations reaped the reward of competitive advantage. For this reason, we are delighted to be able to share their achievements and advice.
We hope the stories of our 2022 award winners will inspire you to follow in their footsteps and elevate your own customer engagement strategies.
Download the 2022 Engage Awards yearbook – and who knows, if you are doing some amazing things, you could be featured in the 2023 edition!
Enter the 2023 Engage Awards by July 17th
If you have a success story you would like to share, make sure you submit your entry by July 17th. Judging will commence on July 24th, the finalists will be revealed on September 18th, and the winners will be awarded at the annual Engage Awards Ceremony on November 28th. We hope to have you enter!