Adrian Swinscoe: "The Truth Is That the Future of CX Is Always Built in the Present"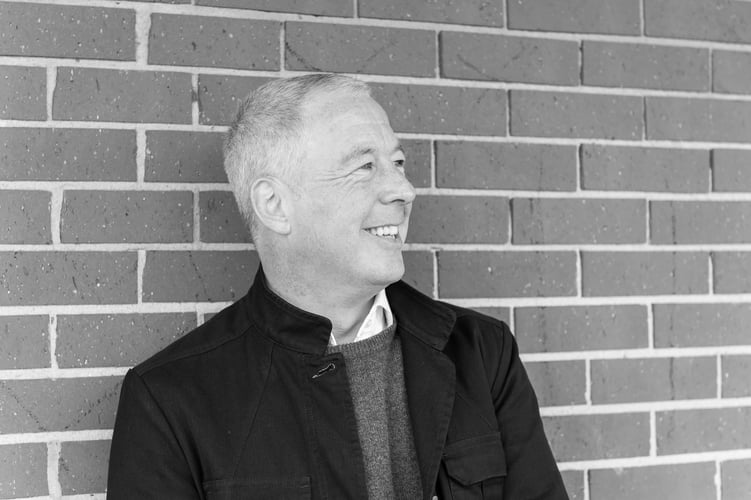 Today, organisations are faced with multiple challenges when trying to navigate the current CX landscape. With the rapid development of automation and Artificial Intelligence, the state of customer engagement is becoming more complicated than ever.
To help gain some insight into the issues organisations are dealing with and how they can overcome them, we have spoken to the thought leader and industry expert, Adrian Swinscoe. In an interview, Adrian shared some advice for businesses that wish to elevate their CX. More importantly, he revealed his predictions for the future of the industry, advising organisations to focus on the present.
HI ADRIAN, PLEASE INTRODUCE YOURSELF AND YOUR ROLE.
I'm an advisor, four-time author (one of which was a best-seller), Forbes contributor, speaker, podcaster, investor, and aspirant CX Punk and have been growing and helping develop customer-focused large and small businesses for over 25 years now.
I've had the privilege to have worked with brands such as Sky, NowTV, Apple, ING, KFC, Philips, Cancer Research UK, Talk Talk, Gazprom, Intercontinental Hotel Group, Olympus, Harper Collins, the UK Gov's Crown Commercial Service, Microsoft, Nespresso, Pearson and Costa Coffee as well as numerous tech vendors and many smaller and medium-sized businesses.
I have been described as an experimental CX thought leader and visionary. It's always nice to read something like that. Personally, I see myself as being an investigator, agitator, and instigator of better outcomes for customers, employees and stakeholders.
HOW DO YOU SEE THE CURRENT STATE OF CUSTOMER ENGAGEMENT?
That's a really big question.
And, to be honest, my answer would have to be… the current state of customer engagement is mixed.
On one hand, the level of focus and importance that customer engagement, service and experience are being given is great. Moreover, technology is advancing rapidly to help facilitate organization's plans. But, I still see experience initiatives failing to deliver appreciable gains in customer outcomes.
IN YOUR OPINION, WHAT ARE THE CHALLENGES THAT ORGANISATIONS MUST WATCH OUT FOR IN 2023?
Outcomes, outcomes and outcomes. I think the main challenges that we must focus on overcoming and delivering against are better outcomes. Better outcomes for customers, better outcomes for our employees and better outcomes for the organisations that we work for.
WHAT ADVICE WOULD YOU GIVE TO LEADERS WHO WANT TO ELEVATE THEIR CX AND STAND OUT FROM THE COMPETITION?
Get really clear on your vision of what you want to build and what sort of experiences you want to deliver. And, I don't mean a vision that is an assemblage of buzzwords but one that is filled with stories of what that experience will mean for both your customers and your employees.
Be clear and really honest about where you are at. Articulate a strategy that will guide you on a path from here to there. Make sure that your vision and strategy are aligned with the achievement and support of your corporate goals. That way, you will get much, much closer to delivering a demonstrable ROI.
Do the work to make sure you are dealing with causation rather than correlation.
And, finally, be relentless because things will change, things will not go to plan, and you will have to adjust along the way. This is a long game.
WHAT ARE YOUR PREDICTIONS FOR THE FUTURE OF THE INDUSTRY?
I was asked a similar question at a conference in Barcelona a few years ago, and I answered:
"I believe, in five years, we'll still be excited about the future and the possibilities that are available to us, but we'll also be equally frustrated at the slow rate of progress that we've made."
In Punk XL, I built on that answer by saying that we must do better. That is our central challenge… to do and get better at delivering a great customer experience today but also preparing for the future.
And that's what experience leaders get. And one that many others – followers, if you will – fail to realise. Followers often, in their excitement, tend to get caught up in what the future holds, fixating on the possibilities of technology and the idea that they may get disrupted out of existence. However, they fail to realise that they jeopardise their very future if they do not deliver today for their customers and themselves.
On the other hand, leaders know that while they need to pay attention to future trends and prepare for technology and customer behaviour changes, they also know that delivering a great customer experience today is the foundation stone on which their future sits.
The truth is that the future (of customer experience) is always built in the present.