Ashutosh Pandey: "A Genuine Connection Is the "Best Customer Engagement Strategy""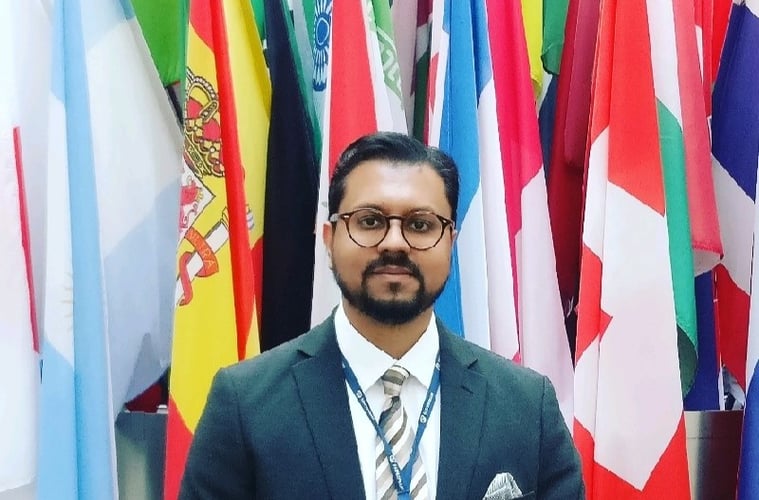 An interview with OneWeb's Chief of Staff & Head of PMO
Ashutosh Pandey is a Transformation leader with decades of experience working for world-renowned organisations. Before becoming the Chief of Staff and Head of PMO at OneWeb, Ashutosh worked as the Senior Director and Head of Business Process Transformation at Nokia. This week, we had the chance to catch up to discuss his experience, what he has learned over the years, and what he advises businesses today.
HI ASHUTOSH, PLEASE INTRODUCE YOURSELF AND YOUR CURRENT ROLE AT ONEWEB.
Hello there, I am Ashutosh Pandey, a seasoned leader in Transformation, Operations, Quality and Business Process Management with successful cross-industry impact across Telecommunications, Information Technology and Financial Services. Currently I am the Chief of Staff and Head of PMO at OneWeb, a space technology company in the UK.
BEFORE MOVING TO ONEWEB, YOU WORKED AT NOKIA FOR AROUND 15 YEARS. HOW DID YOUR ROLE TRANSFORM OVER TIME?
Yes, it was a very enriching and truly global experience at Nokia. Over the 15-year period, I was extremely fortunate to have led a variety of leadership roles which consisted of:
leading IT & Processes for Global Services
setting up Services Operations and Quality for Asia Pacific and Japan
multiple diverse transformation programs in India, China, MEA, Americas, and Europe
leading Customer Operations and turnaround for Top 20 customers globally
leading Quality Transformation
setting up and leading Business Process and Digital transformation for the organization
This was a multi-geographical and multi-cultural experience, enabling me to live and work in multiple countries.
WHAT ARE THE KEY CX LESSONS YOU LEARNED DURING YOUR TIME AT NOKIA?
During my role as the Director Customer operations and turnaround at Nokia, I was supporting the top-20 customers globally as part of e2e transformation and improving customer experience. Key lessons for me were the following:
Listen to the customer: More often than not, we are able to resolve problems much faster and more effectively if we listen to the customer issues more proactively, and capture expectations in a well-defined structured way.

Measure as your customer measures: Do we measure success in the same way as the customer? This is always a good starting point to set up clear objectives and metrics for success.

Engage at all the right levels with the customer: How do we engage with our customers in a proactive and resourceful way?

Deliver what you commit: This is the MOST important element for success!

Always close the loop via a structured voice of customer feedback.
HOW WOULD YOU DESCRIBE THE CURRENT CX LANDSCAPE?
The current CX landscape has changed a lot from what it was a few years ago and I must say it is still evolving further as we talk here. However, I see some trends which have become quite prominent in recent times. My top 3 trends are the following:
The Three As: AI, Analytics and Automation. How do we define the journey from irritating non-functional bots to powerful AI-based CX Platforms?
Enhancing Customer Data Privacy and Security: The importance of protecting customer information in an era of expanding data collection and processing.
Maximising Your Reach with Omni-Channel Interactions: Enhancing customer touchpoints through personalized and seamless omnichannel interactions.
WHAT ADVICE WOULD YOU GIVE TO LEADERS SEEKING TO ENHANCE ENGAGEMENT IN 2023?
To me, CX is an everlasting, ongoing continuous improvement; there are always areas to do better. However, as a recommendation, I would suggest keeping it simple by focusing on the following:
Create superior customer experiences by delivering what you commit.

Genuine connection is the "Best Customer Engagement Strategy".

Build strong customer relationships through communication and regular customer feedback.