Chantel Botha: "Employees Operating on a Disinterested Autopilot Mode Lead To Subpar CX"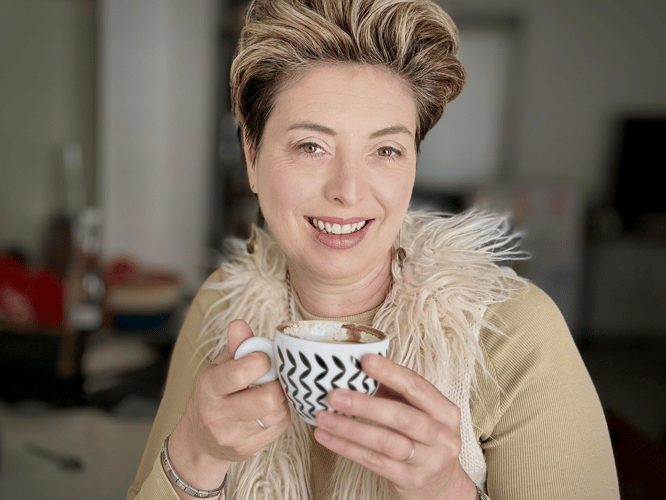 An interview with the Founder of  BrandLove
Every business wants their brand to be loved and their people to deliver unforgettable experiences; however, few know how they can achieve these goals. To gain an understanding of the elements that constitute an exceptional customer experience and some of the most common mistakes CX leaders make, we reached out to Chantel Botha, Founder and MD of BrandLove. With more than 10 years of experience helping leaders enhance their customer engagement strategies, Chantel has now shared her advice.
CHANTEL, COULD YOU INTRODUCE YOURSELF AND YOUR COMPANY, BRANDLOVE?
 Certainly. I am Chantel Botha, and my primary focus is to assist businesses in enhancing their customer experience for sustainable long-term growth. Moreover, I aim to enrich the work environment for employees who are at the front line of customer interactions. I am the creator of the Brand Warrior program, where we turn ordinary employees into service superheroes!
 BRANDLOVE OFFERS A UNIQUE 5-MINUTE HEALTH CHECK THAT ALLOWS COMPANIES TO ASSESS THEIR CURRENT CX PERFORMANCE. COULD YOU ELABORATE ON THE ELEMENTS THAT CONSTITUTE AN EXCEPTIONAL CUSTOMER EXPERIENCE?
An optimal customer experience is achieved when a customer's expectations are not only met but slightly exceeded. This occurs when your organisational ecosystem—comprising the product, internal processes, technological infrastructure, and employee contributions—coalesce to create a memorable experience. The customer should depart from the interaction confident in their decision to engage with your brand.
HOW WOULD YOU CHARACTERISE THE RELATIONSHIP BETWEEN EMPLOYEE ENGAGEMENT AND CUSTOMER EXPERIENCE?
Employee engagement is intrinsically linked to customer experience. Employees disengaged from the brand promise or operating on a disinterested autopilot mode can lead to subpar customer interactions. On the contrary, employees who are both empowered and engaged are far more likely to offer exemplary customer experiences.
WHAT ARE SOME COMMON MISTAKES ORGANISATIONS MAKE WHEN ATTEMPTING TO IMPROVE THEIR CUSTOMER EXPERIENCE? HOW CAN THESE BE AVOIDED?
Organisations often err by initiating overly ambitious projects without adequate focus on customer-centric priorities. Rather than a process-oriented approach, businesses should emphasise understanding customer emotions and needs. Our methodology, honed over 15 years, prioritises designing journeys based on the emotions that align with brand promises. Additionally, it is essential for these journey maps to be ingrained in the organisational culture, rather than simply being documented in presentations.
Instead:
CX teams should focus on defining the experience that they want to target.

Explore the best Journey Design methods and customise them for your team.

Train your team so that they can lead the design with confidence.

Have a robust prioritisation framework for deciding what customer journeys to focus on.

And activate your journeys with employees through training and workshops!
LASTLY, HOW DO YOU ENVISION THE FUTURE OF CUSTOMER EXPERIENCE, AND WHAT PREPARATORY STEPS CAN COMPANIES TAKE?
 I foresee a future where experiences will be less about automated or AI-driven interactions and more about genuine, human-centred engagements. The differentiation will be made through a focus on core skills such as active listening, charisma, effective communication, and creative problem-solving. Training programs should be updated to include these elements, alongside traditional focus areas such as product knowledge and compliance procedures.
Interested in learning what other CX leaders think? Read more interviews here.