Beyond Engagement: Rewards and Incentives Are the Key to Community ROI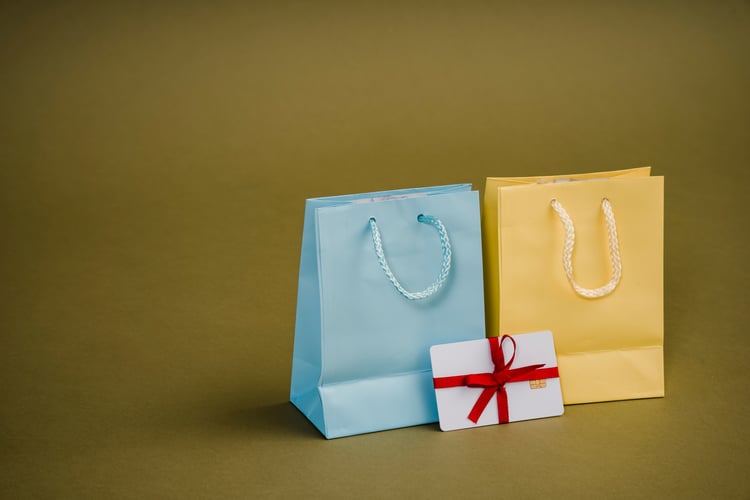 By Taavi Kotka, CEO and Founder of Koos
Consumer confidence may have turned a corner in recent months, but attitudes to spending are yet to catch up. It's a challenging time for businesses to win new customers and continue to grow, which is why more organisations are looking at ways in which they can drive growth from their existing communities.
For early-stage companies, investing in community can be a powerful growth strategy – turning customers into brand advocates while generating repeat business, improving satisfaction, and giving you valuable insight and feedback. It's hard to put a price on peer-to-peer advocacy, but alas, there is a price tag.
While some superfans may be happy to shout about your product or service from the rafters simply because, most will only go the extra mile if they're incentivised to do so.
When it comes to driving real ROI through even the most engaged communities, "there's no such thing as a free lunch," explains community expert Clare Sutcliffe MBE.
"For anything that isn't purely self-serving, you'll need an incentive of some kind to drive the desired behaviour, even if it's as simple as some public recognition."
But before you start handing out freebies, it's worth stepping back to set some clear – and measurable – objectives. What exactly do you want to achieve through any incentivisation strategy, and how will you measure its success?
CREATING INCENTIVES THAT WORK
"There's no one-size-fits-all," explains Sutcliffe, a community strategy consultant who knows how to harness the power of community for purpose and profit.
"The most important thing to consider is the motivation/incentive fit. What would it take to motivate your community to undertake the behaviour you're hoping for? The best way to determine this is to ask your community about their motivations and suggest some incentives to gauge their reactions."
This is sound advice. There are some common motivations to consider: saving money or time, increasing social status or capital, or doing something enjoyable. But don't presume to know what motivates your audience, or your incentivisation efforts could fall flat before they begin.
Sutcliffe also recommends being as generous as possible to maximise your impact.
"One incentive I see businesses persist with is the raffle-to-win, despite the fact that it rarely delivers any value, because the task is mismatched in relation to the reward. If a business is not generous or fails to extend the incentive to enough of the community, it will have less impact."
WHAT SHOULD I GIVE AWAY?
With so many options for motivating your customers, it makes sense to tap into your community's hive mind to narrow down the possibilities. Rewards and incentives can be monetary or non-monetary, from cash bonuses and gift cards to good-old-fashioned recognition, loyalty points or exclusive access to resources or services.
Sutcliffe notes that one healthcare startup recently offered $200 off a $1,750 product in exchange for a 30-minute customer interview. The interviews are valuable to the business, and customers are motivated by the healthy discount.
It's also important to consider how you reward and incentivise. Loyalty schemes, for example, may not be appropriate for one-time big-ticket products but are perfect for items purchased regularly, especially if you have a close competitor.
Referral schemes are another popular way to encourage word-of-mouth marketing, and 'exclusives' work to build loyalty among existing customers – even more so if you can personalise them based on customer data you already have.
Incentivisation doesn't have to be based on purchases. There are other ways your community can help grow your business, and you should consider rewarding them to encourage reviews and testimonials, create stand-out user-generated content, or provide vital feedback that can help improve the customer experience.
Some emerging brands are even taking incentives to the next level by offering NFT loyalty programmes or linking community contributions to the company's future success. By offering tokenised rewards through a virtual shares platform like Koos, businesses can reward their biggest brand champions with a stake directly liked to business growth.
Finally, don't underestimate the importance of good customer engagement and communication as an incentive. Sutcliffe explains: "Consistently delivering valuable information through social media, email newsletters, or online communities strengthens the customer relationship and incentivises them to stay connected with your brand."
MAKING IT WORK BOTH WAYS
Incentives are a two-way street; to make them work well, you'll need someone to manage their design and delivery – ideally, a dedicated community manager. They will best understand what might work and can test the waters with your community, yet it's a hire that many early-stage companies overlook in their initial growth strategies.
"It's vital you execute and communicate your incentive programmes effectively and ensure the desired behaviours you're asking of your communities are realistic, measurable, and directly linked to your ROI objectives," Sutcliffe argues. "Transparency is vital to maintain credibility and motivate participants, and without dedicated in-house community expertise, many startups and early-stage companies struggle to derive the maximum value from their communities."
Timeliness is also crucial for motivating and reinforcing positive behaviour, so paying out promptly is necessary. Consider putting a system in place to track and measure the progress of individual community members and automating as much of the process as possible.
Any rewards programme should be iterative. Incentives can change depending on business needs and customer motivations. So, evaluate your rewards programme continuously. Analyse the impact on ROI and assess whether the desired behaviours are being achieved. Speak to your community to find out what could be improved. And use insights gained to refine and optimise your programme and adjust reward structures, behaviours, and targets.
"Regularly reviewing and adapting your incentivisation strategy can keep it relevant to your community and aligned with your evolving organisational goals – essential given the breakneck pace of today's business world," concludes Sutcliffe.