Customer satisfaction and ERP solutions: it's all in the shipping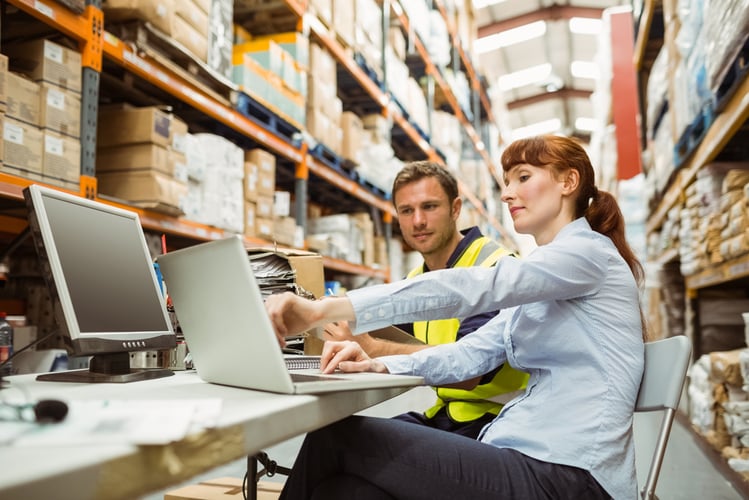 We talk a lot about how to nurture the customer through intelligent marketing processes, brand building and knowledgeable, well-trained staff delivering good service. All of this is futile, however, if we can't get the basics right.
By Ian Robertson, Sales & Marketing Director at BrightBridge
In the retail space, it's important to remember customers' number one priority: that the product they are looking for is available at a reasonable price, and that it will arrive when it says it will. A survey last year found that 86% of UK and US customers will leave a brand they were once loyal to after only two or three bad customer service experiences. This risk to devotion can be greatly reduced if the customer's experience is always seamless – this is the goal! The dream customer is one who buys online, receives their product or service, and then comes back for more – without ever having to interact with you outside of this (apart from endorsing you through social media engagement of course!)
This is why retail businesses need to perfect their operations when it comes to warehousing and distribution. Yes, a customer may still need to contact customer services if they have changed their mind or need to send a product back, but overall, if distribution runs smoothly, they'll never need to get in touch.
One easy step to take to ensure a seamless process behind the scenes is to introduce a cloud-based Enterprise Resource Planning (ERP) system to your business – a single piece of business software with architecture reaching every corner. These solutions do all the hard work for you, tracking inventory coming in, going out, and they even provide the predictive intelligence for when stock will run low. With the hangover of the pandemic, Brexit-related delays and the war in Ukraine affecting global supply chains, there has never been a more important time to be fully across the complex logistics of a retail business.
However, the crucial difference between an ERP solution like NetSuite and a siloed warehouse management system is that is integrated across the whole business. From purchase orders to marketing emails, HR to annual forecasting, the dots are joined and it provides one version of the truth. Automation removes manual processes that are open to error and AI learns and suggests. There's no doubt ERP software creates efficiencies, and therefore ultimately benefits the bottom line.
A 360-degree view
If you are running a business with data captured in disparate systems across supply chain, IT, manufacturing and marketing to name a few, there is far more room for error and reduced efficiency. To ensure all information is up to date and accurate, you are relying on different departments, which can lead to bottlenecks and employee productivity issues. With an ERP platform you will be tracking stock and logistics, financials, CRM and ordering processing – all in one simple hub. All team members are using the same software, and managers and team leaders can see a 360-degree view of the business in real-time, in a user-friendly dashboard, from anywhere with access to the internet.
Seamless order management
During the pandemic, many retailers were forced to up their online game. Customers began to expect to receive products purchased online within faster time frames – some even on the same day. Once customers have the taste for this elevated experience, perfected by the world's biggest online giant, they will be disappointed if anything else doesn't come up to scratch – and there goes that loyalty again. With an intelligent ERP system, stock can be tracked across multiple sites – incoming and outgoing – so retailers can be confident of knowing exactly what is where, and therefore be able to provide accurate information on availability and delivery times; again, all in real-time. The software can also calculate future demand based on historical data and sales forecasts, so you know what products to order, and when.
Delivering on expectations
If your system allows you to track availability of a product, the next crucial step is getting it into the hands of the customer. A survey of US and European shoppers from earlier this year found that a shocking 73% of consumers experienced a delivery failure and, of those, almost one-quarter (23%) did not order from that retailer again. It costs a business a lot more to attract a new customer than to retain one, so this is an area where many businesses could improve… and therefore increase profitability. The growth of online shopping in recent years has shown that there is very little tolerance for inconvenience, and even less for miscommunication regarding expectations of delivery. Speed of delivery isn't always the number one factor for people – not delivering on a promise will always irk. With an ERP system, distribution courier software can be integrated so deliveries are automatically scheduled within the specified time frame. This works the other way too – if a customer needs to return an item, the platform can efficiently handle this with visibility and transparency to ensure the experience is as smooth as possible.
It's as easy as it looks
The platform's intuitive interface and straightforward functionality ensures even those most tech-averse member of the team will feel comfortable using it. With minimal training, which any reputable software provider will include within the implementation project scope, users are quickly confident in viewing dashboards, scheduling reports, inputting information or scanning products ready to ship. ERP systems are designed to be easy to use, otherwise team members would give up and go back to their disparate systems and spreadsheets, many of which will be manual tasks and very time consuming. Change can be scary, but an experienced solution partner will work closely with every department to design the system and build it in small sections for it to be tested by the people who will be using it. Only when the correct training, process approvals and data transfer are complete will the firm move on to a live system.
Ready for any query
It's no secret that one of the biggest reasons customers switch brands is due to disappointing service. Even with the most robust processes in place, there's always a chance a customer may have to get in touch with your contact centre, by phone, email or online chat. If they're not happy, the last thing they'll want is to relay information about their experience multiple times. With an ERP platform, a comprehensive customer profile can be created and updated, meaning customer services representatives will always be fully up to speed on all activity. This is particularly useful if you are trading both online and in-store and need customer history to be synchronised across both.
2022 has been a challenging year so far for many businesses, for a myriad of reasons, and external factors affecting supply chains have been difficult to get a handle on. While there are many issues over which businesses have no control, it is important to perfect the elements that can be controlled. Businesses who are still relying on manual processes, siloed software and a best guess stocking strategy are only making their ability to operate and thrive even more challenging. Knowledge is power, and by exploiting the benefits technology affords, companies can develop an accurate, real-time overview of business operations and the supply chain. By tracking stock, deliveries and consumer behaviour through an ERP system, productivity will increase, and efficiencies will be improved, which in turn will lead to a happier customer and a healthier bottom line.