The future of CX: predictions for 2023 and beyond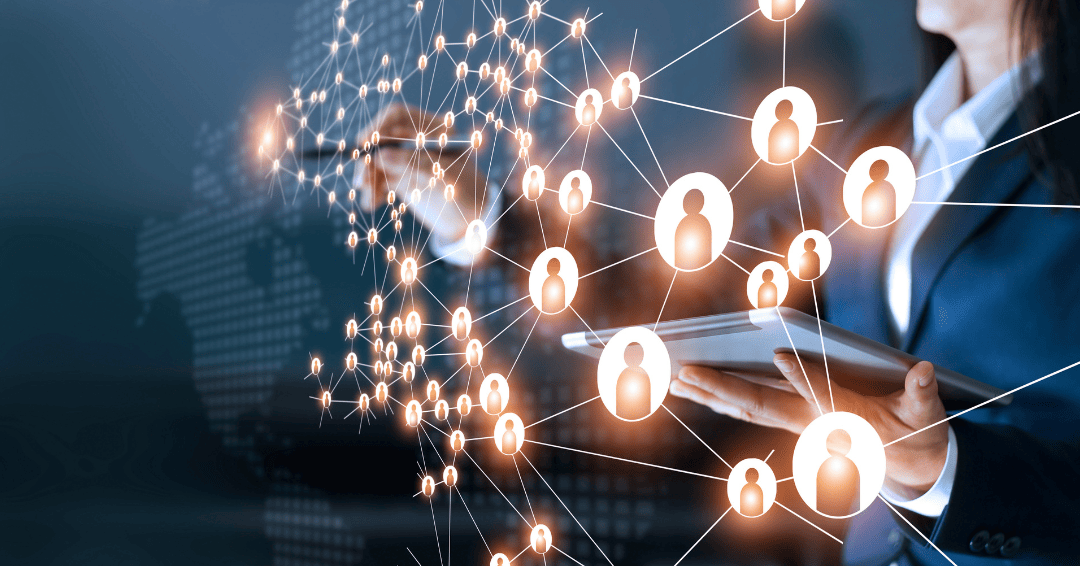 Customer experience is constantly changing. With the emergence of new technologies and processes, it's vital to remain alert to the latest trends to keep up with your competition and continue to delight your customers.
Here, we look at what to expect in 2023 and beyond regarding customer and employee experience.


The advance of automation
More businesses are beginning to understand the power of automated chatbots. Research from Klayako found that 79% of companies said using live chat increased customer loyalty, revenue and sales.
Chatbots can lend a hand to businesses in more ways than one, as utilising them doesn't just lead to more satisfied customers. They can save businesses time, effort and money by dealing with low-level queries and taking them off the hands of human agents.
As we push towards 2023, chatbots are becoming more intelligent and able to deal with more complex issues. Conversational AI will be built into 40% of enterprise applications by 2023, meaning businesses will deploy AI capable of more 'human' conversations.
Not only will the intelligence of conversation improve, but AI will also be able to leverage customer insights to drive chatbot behaviour. By gathering consumer insights, AI can detect patterns and learn strategies to meet continuously changing customer needs.
Voice assistants are also gathering traction, so expect to see more uses of these in 2023. As more businesses deploy mobile-friendly chatbots, there is more scope to utilise voice activation.

Harnessing the power of data
With 80% of consumers more likely to purchase from a company that provides a personalised experience, it's no surprise businesses will continue to focus on personalisation in 2023.
In 2023, brands can harness customer data to deliver an even higher level of personalisation. This can range from targeted product recommendations via chat support or predicting consumer needs based on previous purchases.
But it isn't just customer support that will benefit from more personalisation; the purchasing journey will, too. AI software is becoming increasingly advanced and can offer discounts based on customer profiles or times of the year, such as birthdays and holidays.
Plus, by readily available data, organisations can create customer profiles and tailor experiences to suit their needs. Companies can also collect data from every step of the customer journey — via either webchat, calls, emails, social media or apps — and integrate it into future learnings.
With the increased use of chatbots and AI software, the amount of fresh customer data being made available to companies is constantly growing. Therefore, data collection and storage should always have privacy and cybersecurity at the forefront.

Transparency and trust
Transparency and trust are two things consumers will expect in 2023, especially with the amount of data being passed between customers and companies. With the increase in data collection comes a growing concern from consumers that their data is being used legally.
The business' job is to earn consumers' trust by remaining transparent and proving they will safeguard the data appropriately.
Information transparency can also play a vital role in a consumer choosing your brand over a competitor. Customers have masses of information at their fingertips and will likely choose a company that remains transparent over one that isn't. Incredibly, 94% of consumers prefer brands that practice transparency.

Maintaining an omnichannel approach
Providing support to your customers across several channels is vital in modern CX — and that will be no different in 2023.
Research from Forrester shows that 38% of customers expect their agents to know who they are and their queries. Consumers want matters to be dealt with quickly, but you can never be sure they'll contact support through the same channels.
Businesses must ensure adequate procedures are in place so human agents can access the correct data at all times. This means they can produce customer account and query information no matter the platform the request is coming from.
Mobile-friendly customer support is another way the consumer experience is changing. Customers now expect higher response speeds, so many businesses have chosen to facilitate support through messaging apps such as WhatsApp or Facebook Messenger.
Changes to the contact centre
Experts have predicted that employee experience will overtake customer experience, at least temporarily.
Contact centre leaders must address that many employees will demand either remote or flexible work. With 87% of respondents wanting to work from home at least once a week, it's something that will need to be considered by contact centre managers.
Providing environments that cater to employees' requirements makes them more likely to be engaged, leading to improved customer experience. Employees who feel heard are more likely to perform better at work, directly translating into your company's customer experience.
Not only this, but switching to remote agents also has other advantages. A remote approach can reduce call centre costs and facilitate more location-based services. This means you can connect customers to an agent working remotely a few miles from their location. The agent could arrange a meeting with the customer, which could be useful in some industries.
Attend our Future of Customer Contact conference
Want to hear more from industry experts on what the future holds for customer experience? Our Future of Customer Contact conference will consist of 30+ exclusive, insightful presentations by CX leaders from world-renowned brands.

If you're looking to equip yourself with the latest industry knowledge and get one step ahead of your competitors when it comes to CX, then this event is not one to be missed.

Registration is open now, with the event taking place at The Brewery in London on Thursday, 9th February 2023. To book your place, click below.