How ASDA Maintains High Levels of Service Amid Major Organisational Transformation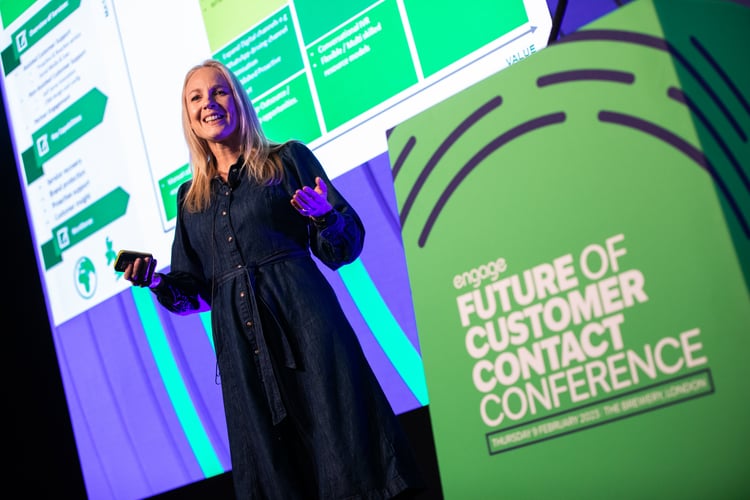 Earlier this year, we held our 2023 Future of Customer Contact Conference, where attendees had the chance to learn from thought-provoking and inspiring case studies. One of the most memorable presentations of the day was held by Asda's Senior Director of Omnichannel Customer Support, Jo Garland, who introduced 'Project Future' – the biggest transformation Asda has seen in over 2 decades. As part of this project, the British supermarket retailer is officially saying 'Goodbye' to a 22-year-long partnership with Walmart.
WHAT DOES THIS MEAN FOR THE ORGANISATION?
In her presentation, Jo detailed the implications of Project Future, sharing that Asda will now have to replace every single one of its 600+ systems. It follows then, that all teams and colleagues across the world will also have to be trained to use the new systems and the new processes. What is more, all 140,000 colleagues will have new equipment, new email addresses, new payroll systems and various other tools that they will have to get accustomed to.
On top of these changes, customers will have to suddenly navigate brand-new websites. Unsurprisingly, this will result in confusion and queries… queries that will be directed to staff that is also learning how to adjust to changes.
A HUGE OPPORTUNITY
Although Project Future presents many challenges, it is also seen as a huge opportunity. Expanding on this, Jo shared that while the Walmart partnership has been successful over the years, it has not allowed Asda to have the autonomy it needs to be seen as an innovator.
From an omni-channel customer support perspective, Asda currently serves the customers of over 600 stores and has over 4 million contacts a year. However, its customer service support channels are limited to voice, email, and WhatsApp. With this transformation, Asda will now revitalise its Help Centre and develop brand-new CRM and KM systems. Moreover, it will aim to:
Introduce digital-first customer support
Drive continual efficiency and value creation
Be connected to the future
LEARNINGS
During her session, Jo stressed the importance of Asda's Omnichannel Customer Support function and the role it plays, noting that it has to maintain high levels of service in the midst of this significant transformation. Sharing how Asda is building a customer-first culture and what it has learned along the way, Jo pointed to four key learnings:
Stakeholder relationships are vital for visibility
Benefit modelling is not just about cost
Having a clear purpose enables decision making
People are everything; they need to come on the journey
Watch the on-demand video below for the full presentation: