How to Build a Single Customer View to Improve Your CX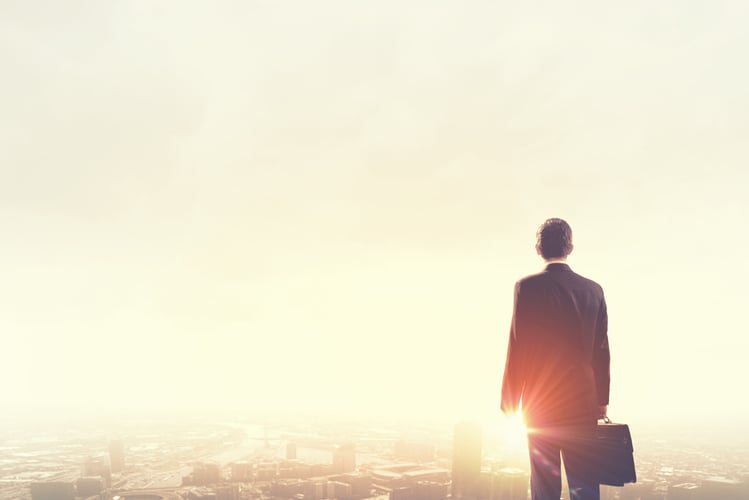 Marketers understand just how important it is to deliver a personalised and relevant customer experience. Our 2022 State of Digital Marketing survey revealed that 50% of eCommerce businesses are offering a personalised experience – 33% more than in 2020. But how can you do this accurately and target consumers with the right content, on the right channel, at the right time, if you're working with siloed customer data? A single customer view makes this possible.
Having a single customer view (SCV) is essential for getting a single source of truth about your customer and their journey. Combining offline and online customer data enables personalised marketing that's consistent across all relevant channels your customers interact with, leading to higher customer engagement, higher sales and higher customer loyalty.
WHAT IS A SINGLE CUSTOMER VIEW?
A single customer view is a marketing tool that combines all the data a company has about an individual in one place. It's also referred to as a 360-degree customer view or a unified customer profile.
Relying on easy-to-reach online data isn't enough. It is essential to identify your data points online and offline and unify them in one place.
There are two key mistakes that cause ineffective profiles:
You're not capturing enough data to build an effective SCV.
You're failing to combine your online and offline data because you're unsure of what is and isn't available to you. It's often siloed in separate databases, which is a common problem for legacy systems. Having incorrect or limited tools in your MarTech stack can have a big effect here as it impacts just how you can use your data.
Even if you feel like you're not getting all you need from your analytics once you use the below methods to create a comprehensive single customer view, you can start to deliver hyper-personalised communications, create data-backed objectives, and drive revenue.
HOW DO YOU BUILD A SINGLE CUSTOMER VIEW?
1. Map out the customer journey and understand what data you have
To build a single customer view that works, the best approach is to identify what analytics you need from every part of the end-to-end customer journey. Think about:
Familiarising yourself with the data you currently have available and how it is used.

Identifying which channels your customers engage with

Covering all the bases: including in-store data capturing, website interactions, CRM data, transactional data, first-party tracking.
Once you've completed these steps, map out the customer journey and pinpoint the stages where your data collection exists in your MarTech. Next, determine where the gaps are. These are overlooked opportunities for collecting and storing data.
2. Look at how you collect customer data in-store
41% of consumers already expect your store workers to have information about their online purchases. Customers don't have to sign in to enter your store, but there are many ways to gather customer data to contribute to a SCV. Why should you collect data in-store when you have online opportunities?
Customer Identification: Discovering whether an individual is a new customer, regular in-store shopper, or just-dropping-in long-term online customer is helpful when creating SCVs. It matches them to their unique customer identifier (UCI) to build and enrich their profiles.

Encourage Customer Loyalty: Record customer data, such as contact details and basic information. This provides your marketers with the access and insights to transform new in-store customers into long-term, loyal customers.

More Data Equals More Personalisation: Knowing the in-store actions of your default-online shoppers helps marketers because it provides a wealth of rich insights to increase personalisation.
Taking these steps helps you to streamline marketing and offer relevant content in-store and across your digital channels. Sending personalised communications based on their activity can help you improve conversions, upselling, and customer retention.
Asking for an email address or personal details during the checkout process can match in-store customers to their online profiles. Alternatively, offering a QR code to scan on a loyalty app at points of sale seamlessly connects in-store customer data with online data.
3. Look at how you capture and collect customer data online
Many businesses overlook helpful data-collection tactics. Asking for customers' perspectives gives you valuable data, helps you to develop strategies and CX, and improves your single customer views. Try the following methods:
Surveys: Ask consumers how they feel about your brand and products using surveys. Not only does it help you gather more data, but it can also feed you some helpful information about where to take your brand in the future.

Pop-ups: Website pop-ups stand out and engage consumers. Use them to offer promotions so you can collect basic customer data and keep in touch.

Gamification: Introducing game elements to your CX keeps things fun for your customers while providing you with extra customer data.
Zero-party data gives you unique insights other businesses may not have. Plus: interacting with your consumers strengthens loyalty.
However, it's not only about direct interactions. First-party data is also key here. It's the data you gather first-hand by observing consumers' actions across your platforms with methods like tracking. Consequently, it's a reliable, inexpensive, high-quality data source. Remember: always prioritise GDPR and data privacy to prevent reputation damage and fines by checking your marketing platforms are compliant.
4. Unify your data points with a customer data platform (CDP)
While there are a range of data management tools like Data Management Platforms (DMP) and Customer Relationship Management (CRM) platforms, these work with different types of data and have different use cases. CDPs centralise and consolidate data from every touchpoint, create customer profiles for a single customer view, and help convert your data into visualised insights.
A CDP combines everything on a single platform so you can easily navigate and understand who you're targeting. Depending on the vendor you choose, it can help you do this in real-time by using Data Streams to stay on top of ever-changing customer behaviour.
5. Segment, build, and enrich unified customer profiles
CDPs do more than just consolidate your data. A CDP can provide a SCV by using data segmentation to structure and create unified customer profiles so you can accurately target groups of customers. Having a fully comprehensive 360-degree-view enables your omnichannel marketing to provide customers with fully customised communications where they'll have the most impact.
By Ricardas Montvila, VP, Global Strategy, Mapp Digital