Meet the Judge: Gerry Brown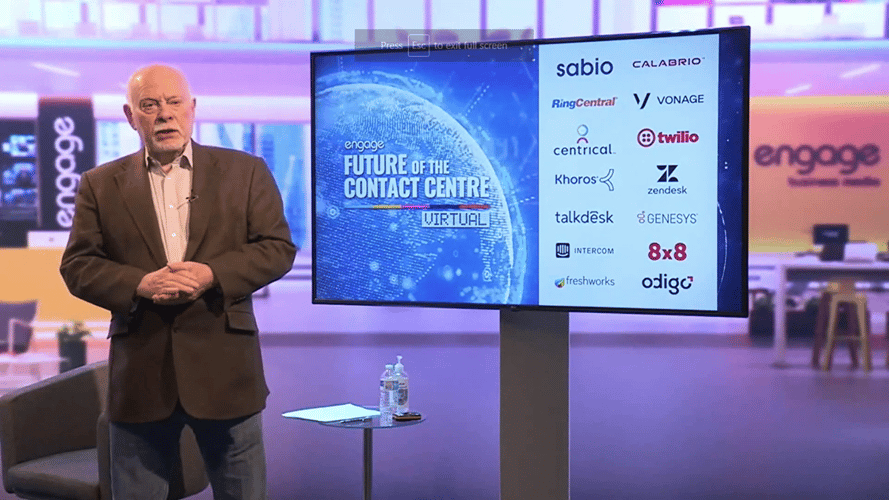 In January, we announced that the 2023 Engage Awards were officially open for entries. Since then, we have been sharing the success stories of our 2022 winners to celebrate their accomplishments and inspire you to follow in their footsteps. Now, we have launched the 'Meet the Judge' campaign to introduce you to our 2023 judges and help you write an exceptional awards entry.
The first judge we would like to introduce is Gerry Brown, the Chief Customer Rescue Officer at The Customer Lifeguard. Speaking to Engage Business Media's Editor, Gerry shares what he thinks makes a good awards entry and how you can make your submission stand out.
PLEASE INTRODUCE YOURSELF AND YOUR ROLE.
I'm Gerry Brown, Chief Customer Rescue Officer at The Customer Lifeguard and I work with organisations to help them save their customers from bad customer service and to deliver memorable customer experiences.
WHAT WOULD YOU SAY HAS BEEN YOUR GREATEST PROFESSIONAL ACHIEVEMENT? WHAT HAVE YOU LEARNED FROM IT?
Starting my own business almost 20 years ago at an age and a stage when I was no longer young and fearless. And to have kept it going and growing, mostly successfully, despite many challenges such as Covid, the economic downturns and a certain nonchalance to investing in customer experience exhibited by some companies. I've learnt that you have to continue to evolve and reinvent yourself and be prepared to develop a wide range of skills and take on different assignments even if you aren't always certain of your ability to succeed. It's the Richard Branson model of saying "Yes" and figuring it out later.
AS AN ENGAGE AWARDS JUDGE, WHAT DO YOU THINK MAKES AN AWARDS ENTRY STAND OUT?
An awards entry stands out when its focus is unequivocally on measurable and quantifiable customer benefits, when there is clear evidence of it being a community effort with everyone in the organisation taking a role, and especially that it has both the ongoing focus and support of senior leaders.
WHAT TIPS WOULD YOU GIVE TO THOSE WHO WISH TO ENTER THE 2023 ENGAGE AWARDS?
I'd follow the advice in the previous questions and ensure that you include both anecdotal (customer/employee quotes) and statistical evidence of success and that you keep the self-congratulatory comments and marketing bumph (We are the number 1, the most experienced, the best, blah blah blah) to a minimum.
If you have a success story you would like to share, make sure you submit your entry here by July 17th.
Judging will commence on July 24th, the finalists will be revealed on September 18th, and the winners will be awarded at the annual Engage Awards Ceremony on November 28th.