Six Steps to an Effective Customer Engagement Strategy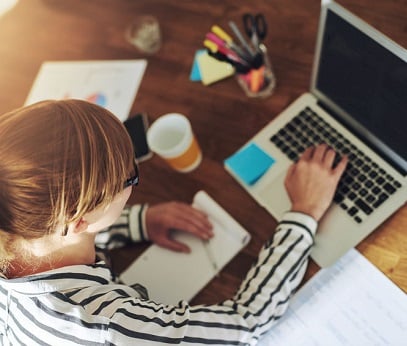 With consumer behaviour changing rapidly over recent years, customer engagement is now one of the biggest challenges faced by businesses. Gartner has found that more than 70% of customer experience leaders struggle to design projects that increase customer loyalty and achieve results. Changing consumer habits have no doubt contributed to this. Today's customers own multiple products and want to communicate with businesses across a diverse range of channels.
It is crucial for businesses to adapt to changing behaviour if they want to ensure customer retention and growth. To consistently deliver positive customer experiences, a business must put in place a strategy for the elimination of siloes. It should also prioritise well-considered processes and technology, and a more coordinated and collaborative approach.
A digital, omnichannel approach

In today's consumer climate, more customers are digital natives, with ever-increasing expectations for digital performance. The only way to meet these rising standards is with an omnichannel approach. Omnichannel engagement allows customers to communicate with a business across any available channel, offering a great deal of convenience.
However, this strategy can be challenging to implement. Some businesses' efforts are hampered by siloed data; others unify customer data but fail to optimise the rest of their strategy; some simply add channels to their existing offering. These approaches fall short of omnichannel, creating a customer experience that is inconsistent from one channel to another.

A true omnichannel engagement strategy unifies platforms, enabling customers to communicate seamlessly across channels. This approach also enables leadership to truly understand a customer's query or complaint, so they can ensure communication remains relevant and productive.

What makes an effective customer engagement strategy?

A strong customer engagement strategy starts with the customer. Firstly, a business must be able to recognise and acknowledge customer needs. Secondly, it is crucial that the customer and their data are protected. It is a business's responsibility to ensure that customer data is kept safely away from the wrong hands, and in a way that is compliant with current regulations.

Every interaction must give the customer the power of choice. They must be able to choose how much data they are willing to provide, and they should have an option over which communication channel to use. In the past, these would primarily have been physical channels, such as post or in-person interaction. However, customers today prefer digital channels, including portals, email, and SMS. Whatever channel they choose, customers should be given the ability to interact when they want to, and to receive information that is relevant and arrives at a convenient and appropriate time.

It is crucial that the customer experience is consistent across channels, and that customer effort is minimised. It needs to be easy to do business with your company. Any good customer engagement strategy also requires a feedback plan. Direct observation of the customer journey helps better understand pain points the business needs to work on. A good feedback plan also takes into account customer experiences, for example using customer and employee surveys. An engagement strategy also requires built-in compliance and privacy protection, which is now a legal requirement under GDPR.

Now that we have put in place the scaffolding of a successful omnichannel engagement platform, let's look at six steps you can take to begin building an effective strategy for your business.
Keep customer data in one place. Many businesses fall victim to organisational barriers and silos that lead to fragmented customer experiences. To provide consistent customer experiences with relevant and up to date data about each customer and their query, it is essential for customer data to be unified.
Collaborate on measurement goals. The organisation should agree on mutually understood goals, so that everyone across the business is able to quantify what makes a good customer experience and is therefore able to contribute to its delivery.
Decide on an executive sponsor. The customer experience team should include cross-functional team leaders, cross-functional business domain experts and potentially third-party systems integrators. This team should be led by a sponsor from the top of the organisation.
Simplify processes where you can. One way to do this is by developing a cross-organisational understanding of an effective strategy to simplify the goal and streamline the process of getting there.
Reconsider legacy systems. Systems that have been around for ten years or more might be holding you back in the race against competitors. The ideal solution is a platform that sits between the business and its customers. Typically, this would be a cloud-based engagement platform, such as Inspire Evolve.
Take advantage of machine learning. The volume of customer engagements across a business is likely to be too high for a human, or even a team of humans, to manage. With machine learning, businesses can manage greater volumes of customer engagements, meaning more satisfied customers.

As we've established, an omnichannel engagement platform is the best way to communicate with the modern customer. However, a successful strategy requires consideration of the customer's needs and feedback. It should be operated by a team with led by unified measurement goals and simplified plans to reach them. Finally, the strategy should be powered by machine-led technology, ideally a cloud-based engagement platform. With these considerations in place, your business can be confident customer experiences are fully optimised, so they can get ahead of the competition and give customers exactly what they want.