The Changing Face of Customer Loyalty Programmes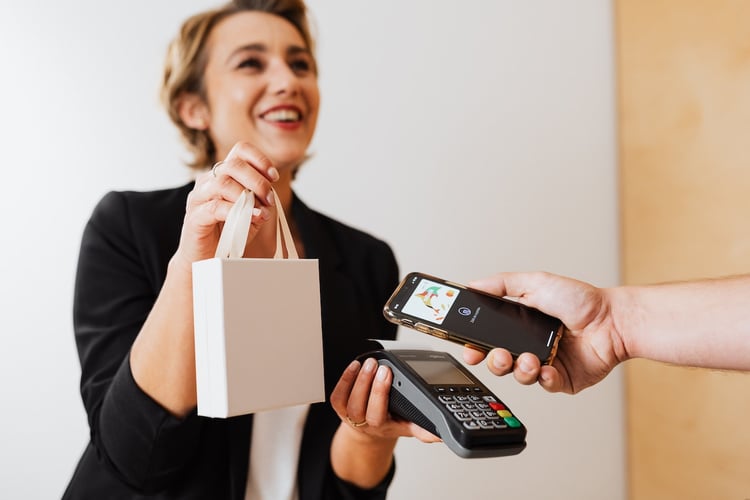 By Zsuzsa Kecsmar, Co-founder and Chief Strategy Officer of enterprise loyalty technology provider, Antavo
In times of stress, we know that consumers seek support, trust, and a sense of community. UK consumers and retailers are facing a new set of challenges. A perfect storm of the cost-of-living crisis and high inflation are impacting every area of the industry and customer loyalty is one aspect that has seen a major shift.
RETAILER REACTION
With retailers facing rapidly rising overheads, it's unsurprising to hear that major brands and loyalty stalwarts such as Tesco, Boots and Sainsbury's have made changes to their programmes over recent months – fundamentally shifting focus from points-based to discount-focused systems.
However, the Clubcard, Advantage Card and Nectar schemes are some of the UK's most well established, respected, and generous loyalty programmes, so it's also unsurprising that these decisions drew a backlash.
Could this have been handled more effectively – for example, by increasing all prices by a nominal amount to improve profitability while avoiding the need to target only loyal, existing shoppers? Customers want to feel loved and they're complaining that these brands are now less grateful for their loyalty. Considering that it costs significantly more to attract a new customer, than it does to retain an existing one, keeping your customers coming back is the best scenario for both consumers and brands. Any major changes that could put this in jeopardy is risky business – both in terms of bottom line and reputation.
GET CREATIVE
In the current climate, retailers need to anticipate shoppers' needs more than ever. Loyalty programmes have an important role to play in maintaining and building meaningful customer relationships for the long term.
The squeeze on consumers highlights the need for brands to be smarter about how they deliver loyalty schemes. This means that many traditional schemes are no longer fit for purpose. It's time to adapt to evolving consumer behaviour and be more proactive about delivering rewards that customers truly value.
Recent research from Mando-Connect and YouGov revealed that in the UK, over 70% of adults are members of at least one loyalty programme. Half (56%) of adults believe they're a great way for retailers to reward their customers and 29% say they spend more if they're a member of a loyalty scheme.
The appetite for loyalty is there, as is the willingness to spend with trusted brands. It's down to retailers to make the most of this opportunity. Successful companies are thinking outside the box to ensure loyalty resonates with their audience – such as KFC introducing gamification or Ripcurl rewarding shoppers for the time they spend surfing. It's paying off and brands could gain a lot from this more intuitive, creative approach.
ADAPT TO SUCCEED
Brands and loyalty marketers should tap into industry data and changing behaviour to inform their decisions and optimise their approach.
If membership, appeal, or impact is low, retailers in high engagement markets must ask themselves what they're getting wrong and which successful programmes they can learn from in their market.
In low-engagement markets, there's a big opportunity to innovate, differentiate, lead the way, and drive high loyalty engagement. Brands should take inspiration from other markets where loyalty is more successful, and be inspired by the programmes operating there — what can they learn? How can they experiment?
Loyalty programmes drive customer retention and encourage repeat business, which in turn helps brands generate revenue, increase referrals, and achieve overall growth. As retailers continue to hit the headlines for making less than favourable changes to their schemes, now's the perfect time to go against the grain and gain customers for life while proving that you care during a time of uncertainty.