Unlocking Customer-Centric Innovation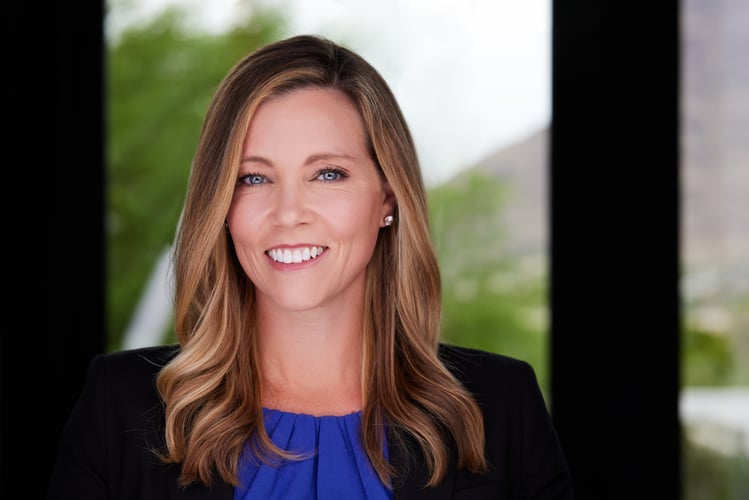 By Jennifer Olson, Executive Vice President of Customer Success at Align Technology
Being customer-centric is about actively listening to understand what customers need, focusing on how to anticipate their preferences, and then building a framework for empathy and action as a response. Customer experience (CX) is continuously evolving, especially as technology enables more personalisation, and customers increasingly expect faster and more specialised interactions.
Tracking the customer journey at each stage of engagement – and introducing improvements - has never been more important than it is today. In the medical-technology and dental industries, we're increasingly seeing companies report on customer-focused metrics such as their Net Promoter Score (NPS), Customer Satisfaction score, or Customer Effort Scores. But beyond the key quantitative indicators to track CX, you should factor in qualitative insights that drive true empathy in action and in turn build stronger customer relationships.
SERVICE CULTURE EXCELLENCE
Identifying changing perspectives and uncovering new or unmet needs is how organisations can stay agile. Making this happen is largely about the corporate culture and the ability to orient quick decision-making focused around customers. You should create an environment where employees feel empowered to put customers first, and are quite frankly, "obsessed" with it.
It may be surprising to some, but employee experience is often directly linked to customer experience, so having a healthy, strong customer service culture can inspire employees to be focused on Align's purpose of transforming smiles and changing lives – whether or not they interact with customers directly in their jobs day to day. At Align Technology, cultivating a positive customer service culture is something we truly believe and key aspect of our company values: agility, customer, and accountability. When it comes to solving customer issues, we believe that collaboration is the key to reaching a faster resolution. Working in small, cross-functional teams – what we at Align call our "Hives", brings together experts across our business with daily huddles working together on complex issues as soon as they emerge. No matter what area of the business, whether research and development, finance, or sales, everyone throughout the organisation can use their expertise to benefit our customers and their patients.
ENABLING CUSTOMERS WITH THE DIGITAL TOOLS
Digital technology can be an important component of CX; however, there should be careful consideration so that any new tools and features enhance the customer experience and offer a personal touch that makes customers feel valued.
Gartner researchers found that when service interactions help the customer to see greater value in the company's product or service, the probability of retention rises to 82%. Customer-centricity is key to achieving this, as it provides a lens through which we can evaluate customer service interactions and technologies. It helps us to understand what functionality needs to be delivered to the customer and how it will enhance their interactions.
Striking the right balance between human and digital interactions can be tricky but we've found that by focusing on personalisation and by leveraging our AI knowledge of our customers, we've been able to align resources to support areas that need direct engagement with our people. For example, introducing live chat and chatbot functionality has enabled us to provide customers with efficient yet personalised support. The ability to continuously improve and refine customer inquiries and interactions is part of the technology's success and over a short space of time we've seen live chat replace over 35 percent of our call volume. However, integrating live chat functionality needs careful consideration, it's important that interactions mirror the company's brand and tone of voice so that customer receive a cohesive and authentic experience.
REDUCING FRICTION
When it comes to making a purchase decision, what customers want is to move through the process seamlessly. One of the most important ways to improve the customer experience is to make it easier for customers to do business with you.
At Align, we recently launched a new initiative called 'The Align Case Tracker', with the goal to reduce friction and provide our customers with transparency as to where their clinical cases are in the process, thereby allowing them to better manage their patients' appointments at the practice. As part of this, we're using AI to track the progress of each patient's case, updating doctors on when we've received their records, when they can expect to receive each patient's digital treatment plan and Invisalign aligner order. Since launching this initiative, we've seen a 30 percent reduction in customer calls globally and provided a solution that's transparent, empathetic, and more seamless.
UNLOCKING INNOVATION
Unlocking new and innovative customer focused solutions depends on a company's ability to learn customer behaviours, anticipate potential areas for improvement, and empower cross functional teams closest to customer to creatively solve for them. But it's more than just asking customers what they want and delivering it. It's about deeply understanding the challenges that customers experience, wherever they are in their journey and within the context of their needs. We do this by putting our doctor customers and their patients at the centre of everything we do. What that does above everything else, is open opportunities for innovation and ways to creatively connect technology and expertise to drive value. By fostering a customer-centric culture, we believe that employees can feel empowered to make the best decisions to deliver the best customer experience now and for the future.