How using customer experience insights can boost your business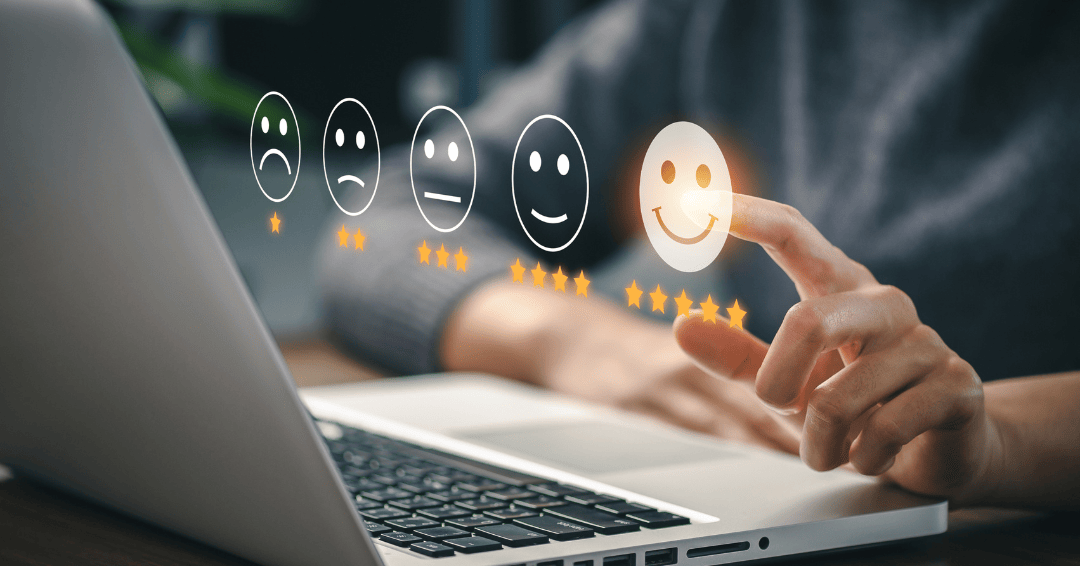 Customer experience insights give you an overview of how consumers currently perceive your business, whether that be a service you offer or a product you sell. Collecting these insights allows you to identify areas for improvement and implement steps to enhance your customer experience.
So, where's the value in customer experience insights and how can you collect them?


The importance of customer analytics
Analysing and understanding your customers' needs has never been more crucial. The modern customer responds to a personalised experience and enjoys feeling like their feedback is heard.
Gathering customer data helps you consistently improve your customer journey and meet your consumers' needs. You'll be able to identify trends and locate where in the customer journey your issues lie.
Let's look into ways you can gather customer data to improve the experience consumers have with your business.

Net Promoter Score (NPS)
Net Promoter Score (or NPS) is a core measurement for business growth worldwide. It uses a 0-10 scale to measure how likely a consumer or client would recommend a business' service to a friend or colleague.
NPS is a great way to understand how consumers currently view your brand. The scoring system consists of three categories: promoters, passives and detractors.
Promoters (score of 9 or 10) — Promoters are likely to become repeat customers and recommend your business to friends or colleagues
Passives (score of 7 or 8) — Passives are satisfied with your business' services but are subject to interest in competitors' offerings
Detractors (score of 0-6) — Detractors are unhappy customers who can cause damage by negatively reviewing your products or services to others
The system is a simple indicator of how your business is currently being perceived by your audience and how they'd be likely to describe your business to a friend or colleague. It can be easily understood by your workforce and highlights when and where changes need to be made.

Customer satisfaction score (CSAT)
CSAT is short for 'customer satisfaction' and is a simple way to understand the current satisfaction levels of your consumers.
It's usually found at the end of a customer feedback survey or customer journey and asks consumers to rate their satisfaction with the product or service they have received. The answer section consists of five options:
Results are often displayed in a percentage format. To achieve 100% customer satisfaction, all responses must be either 4 (satisfied) or 5 (completely satisfied).
Although NPS and CSAT are similar, they do differ. NPS focuses on how loyal customers are to a brand and how likely they'd recommend it to a friend or colleague. In contrast, CSAT looks into how satisfied a consumer has been with a particular product or service.
However, both methods track the success of your customer experience processes and can be used in harmony to target areas of improvement.



VOC (voice of the customer) programme
VOC programmes focus on analysing insights into your customers' expectations, needs and preferences to improve the consumer journey. The programmes go beyond gathering feedback via surveys — bringing all feedback into one place and analysing it to determine your customers' preferences.
If your business hasn't already implemented a VOC programme, here are some benefits.
Maximising customer experience
By collating your data in one place, you'll notice the trends you can act on. Combining processes such as CSAT and NPS means your team can see your customers' current experience with your brand.
You might see a specific touchpoint along the customer journey with a repeated issue and then implement the necessary processes to fix it. Good CX teams gather all available data and drive change to maintain a positive customer experience.
Improving products and services
Not only does gathering customer data allow you to improve customer experience, but it also helps you fix issues with a product or tailor it more specifically to your audience. VOC programmes provide information on customers' needs, allowing you to make necessary changes to your products to better suit your consumers.
Looking at feedback separately is far less effective than implementing a VOC programme, where you can easily spot trends and issues with your services by collating data into one centralised location.
Increasing revenue
Offering a strong customer experience essentially guarantees an increase in sales — 94% of consumers say they're more likely to purchase from a company with 'very good' feedback from other customers. Of course, to achieve these results, you'll have to understand how to properly utilise this data and make the necessary changes to your customer experience journey.
But, by collating all of your customer data into one place, you'll be able to easily spot trends and take action to improve the experience consumers have with your brand.
Why do customer insights matter?
With 86% of consumers willing to pay more for a better customer experience, it's worth investing in improving the touchpoints of your customer journey. By learning about your customers' preferences, you'll be better placed to design a more effective customer journey.
Customer experience acts as a cycle. The more data you gather, the more informed you'll be when making decisions and the better your survey responses will become. Plus, by gathering customer information, you'll be better placed to personalise their experiences with your brand.
Here are some statistics to highlight the importance of improving your customer experience.
Companies with excellent CX have a 17% higher chance of growing consistently year-on-year
Businesses that excel in CX have 1.5x more engaged employees
73% of consumers say good CX is influential in boosting brand loyalty
A 5% increase in customer retention can lead to a 25-95% increase in profits
Learn more at our Future of Customer Contact Conference
Attend our upcoming event — the Future of Customer Contact Conference — and gather the latest industry insights on how to build better experiences for your customers. The one-day event will consist of over 30+ exclusive presentations from CX leaders who'll discuss a range of topics on the current landscape of CX, alongside predictions for the future.
Looking to equip yourself with the latest industry knowledge? We'd love to see you at The Brewery in London on Thursday 9th February 2023. To register, click the link below.