How Video Brought NatWest Closer to its Customers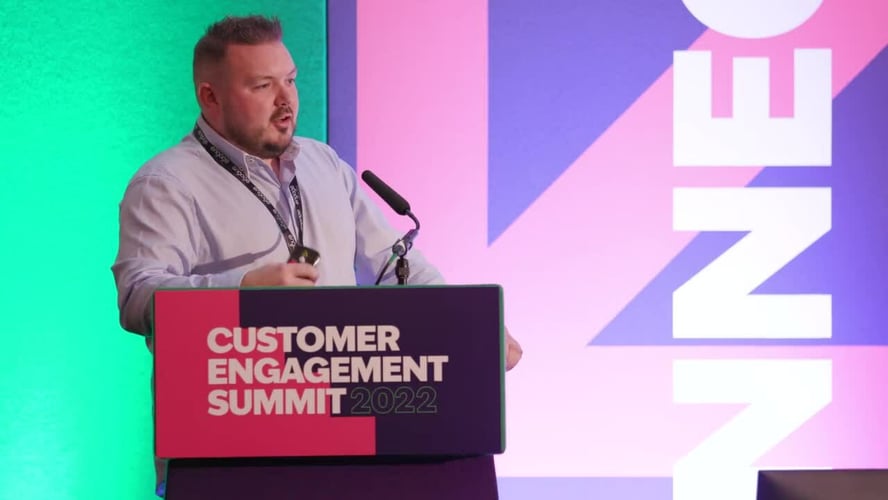 During the pandemic, many organisations turned to the digital space as the world was made to stay at home. This led to an advance and increase in the use of digital technologies and tools, such as Zoom.
William Agnew is the product owner and experience lead for video banking at NatWest. Speaking at the 2022 Customer Engagement Summit, he explained how NatWest have used video and their "right here right now" service to improve their customer service.
USING AN ON DEMAND SERVICE TO SUPPORT CUSTOMER INTERACTION
According to William, the financial sector understands that there is always a space for face-to-face interaction. NatWest wanted to replicate the experience of coming into a branch and seeing a member of staff straight away but in an online video capacity.
William stressed that they did not want to replace face-to-face interactions but instead offer customers an alternative way to interact with their bank.
The "right here right now" experience offered by NatWest allows customers an on-demand service where they can interact with staff remotely, using their banking app.
William went into detail, revealing how customers and colleagues would join these video meetings. The customer, using their app, enters their name, email, and phone number. They then watch a brief video explaining the terms and conditions, before being entered into a queue, while the best member of staff is selected for them. The customers will then be transferred into a video meeting on a separate application.
Colleagues, simply receive a notification to alert them that a customer is waiting in the meeting room and awaiting their confirmation.
William went into further detail, sharing how NatWest were looking to continue improving in the future and making the experience as seamless as possible. Watch the full presentation below: