Kevin Murphy: "Natwest No Longer Strives to Be a Bigger Bank; We Want to Be a Better Bank"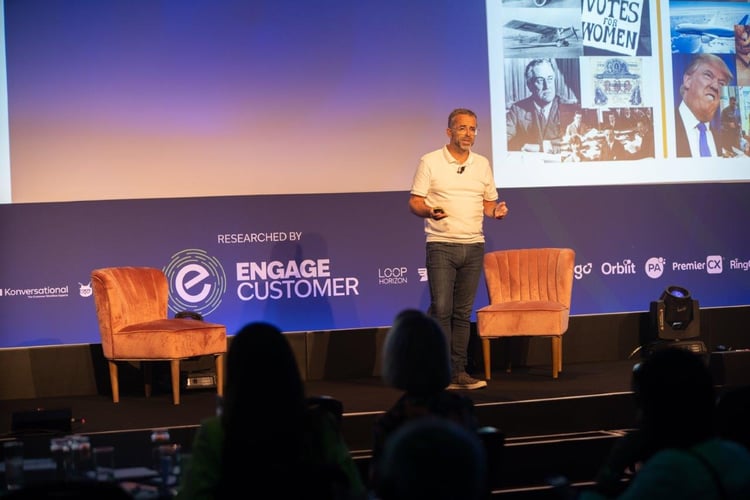 A post-event interview with NatWest's Integration and Partnerships Lead (Youth and Families)
On June 14th, we held the 2023 Customer Engagement Transformation Conference, bringing together 500 CX professionals to learn from industry leaders. One of the experts our audience had the opportunity to hear from was Kevin Murphy, Integration and Partnerships Lead (Youth and Families) at NatWest. Taking the stage at The Brewery, Kevin shared what NatWest is currently doing to support its customers – particularly, families with young children. Read our post-event interview to learn more about Kevin's session and NatWest's Youth proposition.
PLEASE INTRODUCE YOURSELF AND YOUR ROLE.
My name is Kevin Murphy, and I lead the Partnership team for Youth and Families at NatWest. We have a mission to be the best bank for kids and parents, and I am proud to be supporting this mission by ensuring we partner with cool and exciting brands to help our customers manage their money better and improve their financial capability and well-being.
WHAT WERE THE MAIN REASONS FOR SHARING YOUR STORY AT OUR CONFERENCE?
NatWest has been on a journey since 2008 (the crash) where we have had to learn, unlearn and relearn. We no longer strive to be a bigger bank; we want to be a better bank! We have become a purpose-led bank through our leader-led strategy, which is all about helping people, families, and businesses to thrive. We have three pillars that support this through Climate, Learning and Enterprise, and this is helping us to support our customers at every stage of their lives and driving sustainable growth of our business and customers.
WHAT ARE THE BIGGEST TAKEAWAYS THAT OUR COMMUNITY CAN LEARN FROM YOUR STORY?
No great things happen suddenly, and while change is constant, the best way to predict the future is to create it. NatWest decided to do this, firstly through a bank-wide Agile transformation. This, along with our purpose-led strategy has allowed us to provide an authentic response to customer behaviour changes and needs. The response has to be authentic and based on key principles that support customers' needs and in order to do this, it's imperative that you know your customers and understand them. This allows you to then serve them better.
ARE THERE ANY PROJECTS THAT YOU'RE CURRENTLY WORKING ON THAT YOU'RE EXCITED ABOUT?
Our Youth proposition is incredibly exciting. Our mission is to help kids and families manage their money better and drive financial capability and well-being. This is a crucial part of life and one that is underserved at this time.
NatWest, since our acquisition of Rooster – a Pocket money app for parents and children – are now the only bank you can grow up with not out of. That means our customers can have a junior ISA, a savings product, a pocket money app, a student offering, all the way to our suite of products open to adults. That's exciting!
LOOKING TO THE FUTURE, WHAT WOULD YOU SAY ARE THE KEY TRENDS SHAPING THE INDUSTRY?
Consumer duty is obviously high on the agenda, but this is about knowing your customer, understanding them and better serving them, so I see it as a major opportunity, rather than a new piece of legislation. It's also obvious that in order to better serve customers, data is key, and with AI and a general explosion in data availability, the winners will be those who can turn that data into wisdom that helps customers. We previously talked about customer experience, and of course, experience is key, but we see engagement as the next level, being a relationship bank in a digital world.
Over the coming days, we will be publishing similar interviews, podcasts, and articles featuring speakers from our 2023 conference – make sure you continue to watch this space to always be informed!