Post-Event Reflections: Focus on Trust, Personalisation, and Loyalty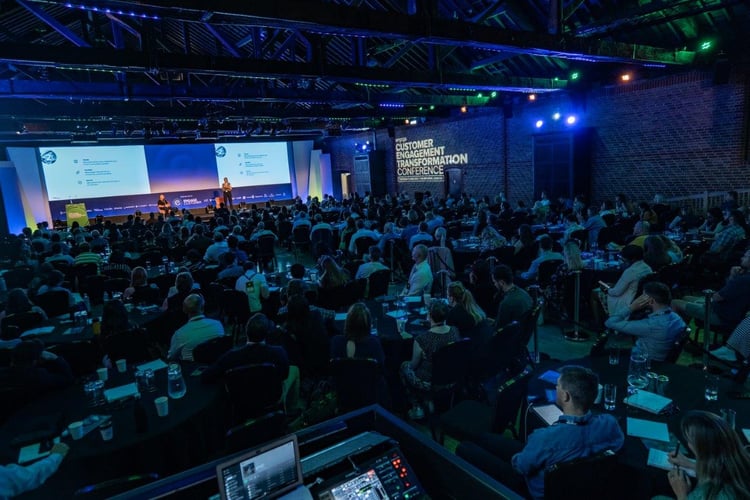 Last week, we held our annual Customer Engagement Transformation Conference, welcoming over 500 CX professionals keen to discover the latest solutions to today's challenges. Providing them with all the tools they need to tackle the current CX landscape, we put together a rich agenda featuring 40 speakers from brands such as Jaguar Land Rover, Financial Times, J.P. Morgan, NatWest, Evri, Sky, Virgin Red, Beauty Pie, Edelman, Meta, Mindful Chef, Bupa, VodafoneZiggo, and more.
THREE KEY TAKEAWAYS
In a previous article, I shared that there were three key takeaways from the 2023 conference. The themes I saw coming up repeatedly emphasised the importance of trust, experience, and loyalty. More specifically, I walked out of the conference with the following takeaways:
Companies need to work on building trust.
It is time to focus on creating personalised experiences.
We cannot demand loyalty from customers if we are not loyal to them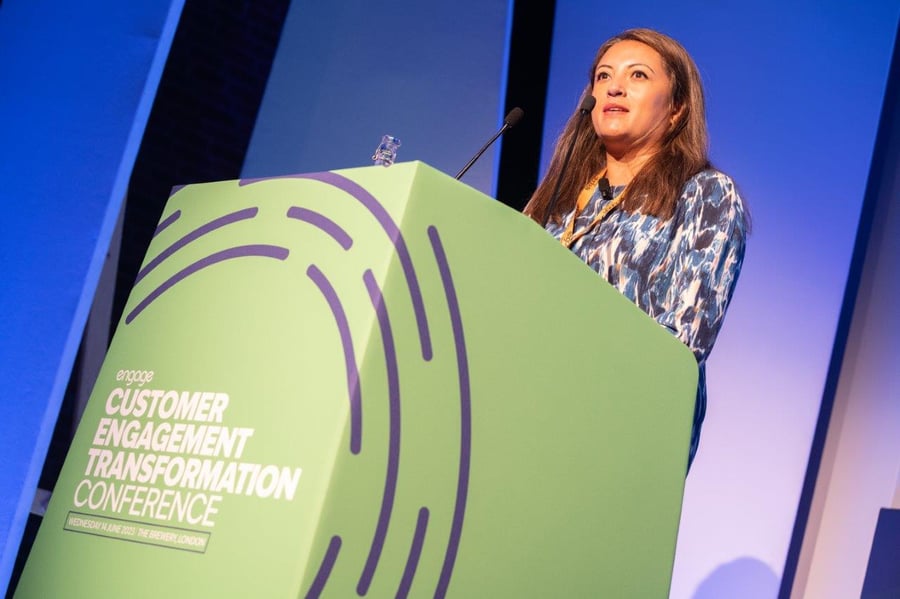 HOW CAN WE MAINTAIN TRUST IN TIMES OF UNCERTAINTY?
The event kicked off with a thought-provoking presentation by Edelman's Managing Director, Gerry Wisniewski. Presenting the findings of the 2023 Trust Barometer and the Trust in Tech report, Gerry revealed that trust in the tech sector has fractured.
While it is still the most trusted sector, people distrust social media, fear job loss, worry over data and privacy, and are wary of misinformation and deepfakes. Moreover, they do not believe that entities can regulate new technologies, with many also thinking that tech CEOs lack empathy and social leadership.
"There is a big gap of not knowing, which we have filled with fear and trepidation," our event chair Martin Hill-Wilson commented.
So, what does this mean for the adoption of new technologies?
Unsurprisingly, where trust in tech is lower, so is its adoption. Acknowledging that the only constant is change and we must convince consumers that new technologies should be embraced, Gerry presented us with a few tips to help build trust:
Train your workers and provide resources to reskill those that technology displaces.
Give people a vision for a future that includes them and inspires optimism.
Be transparent about the benefits and the downsides. Remember that you need to be honest to build trust.


WHEN COMPETITION IS HIGH, CX MAKES YOU STAND OUT
Years ago, having a great product was enough to help you stay ahead of the curve. Nowadays, products do not vary greatly, making competition fiercer than ever. One of the many speakers who emphasised the importance of providing an exceptional, personalised customer experience was Jaguar Land Rover's Client Care Director, Andrew Woolliscroft.
In his presentation, Andrew discussed how the automotive industry has changed in recent years, pointing to electrification and the disruption it has caused. Expanding on this, Andrew explained that electrification has opened the door to a lot of changes and challenges. Going further, he shared that it has made cars vary less, paving the way for customer experience to become the most important differentiator.
He underlined this point by giving examples of the way Tesla, Rivian, Nio, Polestar, BYD, and XPENG market their vehicles; that is, they promote connectivity and create exceptional customer experiences.
More importantly, he shared what Jaguar Land Rover is doing to stand out from the competition and build trust. Andrew revealed how Jaguar Land Rover opened its design studio to its existing clients for the first time, allowing them to see their newest car before anyone else in the world had seen it.
The result? 500 clients purchased 1,000 cars.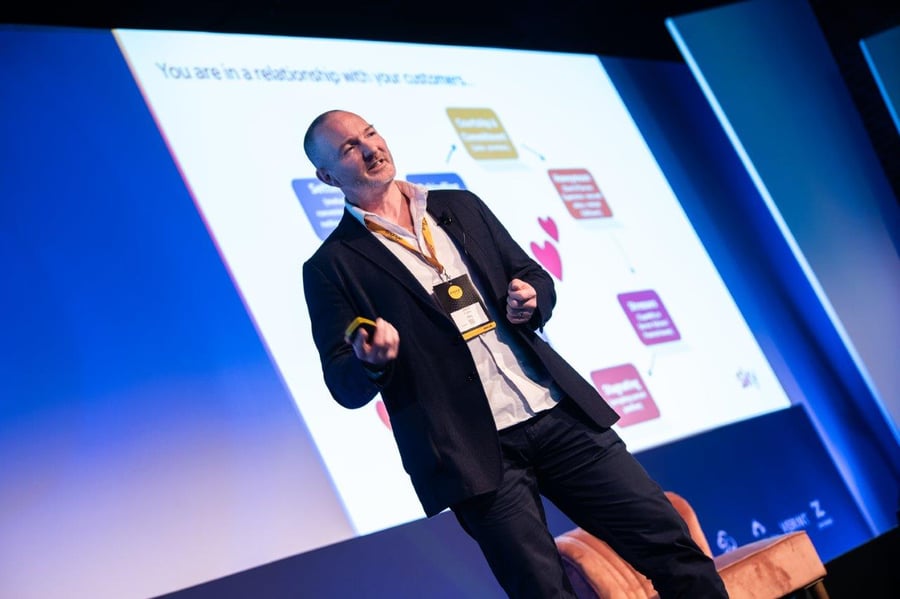 YOU ARE IN A RELATIONSHIP WITH YOUR CUSTOMERS
Every company wants to have loyal customers, but they seldom stop to consider whether they are loyal in return.
Another session that I thoroughly enjoyed was presented by Sky's Head of Tech Futures, Jason Fiddes, and Sky's Head of TV Service, Olive Perrins. Jason began the presentation by defining loyalty, noting that it is about "being in a mutually beneficial committed relationship". He then went on to demonstrate how the below stages of a relationship equally apply to a customer lifecycle.
Courtship and commitment (where you make promises)
Honeymoon (the start of the service experience when everything is new and shiny)
Stressors (when capability or service failures appear)
Stagnating (accepting current position)
Maturation (reviewing service and looking at options and then deciding between 3 options)

Termination (leaving)
Settling (doing nothing because of mutual convenience)
Rekindling (making new promises)
It follows then that you must tailor your communication to each individual customer and the stage in which your relationship is. Highlighting the importance of doing so, Jason revealed that a whopping 65-70% of relationships end because of poor communication. What is more, 88% of customers view the experience as important as the product or service on offer.
Considering this, it would be impossible not to reach out to our own customers to find out what they thought of the 2023 Customer Engagement Transformation Conference. Here's what some of our attendees had to say:
"[The event was] well organised, with good speakers and discussions. It triggered lots of thoughts and ideas, which is the measure of success for me with these events."
– CX Programme Manager at Domino's
"Set up was seamless. Great venue, great content. App makes planning your day easier."
– Senior Success and Operations Manager at TotalJobs Group
"Very well organised and enjoyable day! Brilliant talks, interesting subject matters, delicious food and beverages and great networking!"
– Proposition Manager at Waitrose
Want to know more about the day's sessions? Continue to watch this space for post-event interviews, on-demand video presentations and audio recordings from the conference!