Louise Walsh: "Analytics and AI Give Us a Deeper Understanding of Our Customers' Needs"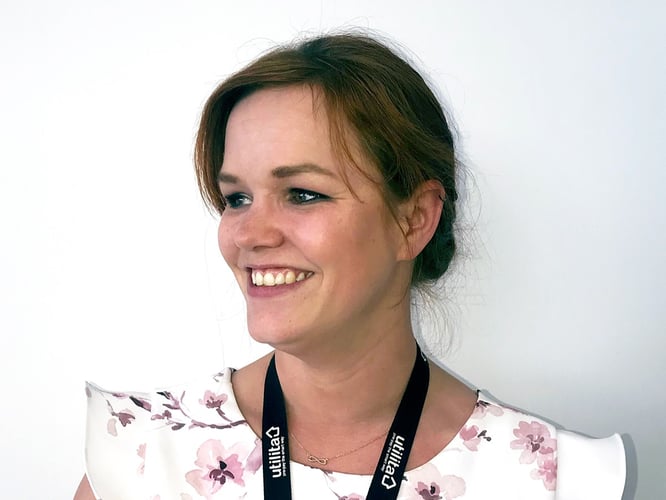 A pre-event interview with Utilita's Chief Customer Contact Officer
With the Customer Engagement Transformation Conference taking place next week, we are excited to share a pre-event interview we have conducted with Louise Walsh, Chief Customer Contact Officer at Utilita. Speaking to Engage Customer's Editor, Louise has shared a little bit about her role at Utilita and how the company has transformed its engagement strategy to remain close to its customers.
PLEASE INTRODUCE YOURSELF AND YOUR ROLE.
I'm Louise Walsh, Chief Customer Contact Officer. I've been with Utilita for 11 years, having started as a CSA. My role now covers a wide remit, including all customer contact channels, complaints, vulnerability and our credit risk departments. With average telephony contacts of 50,000 per week, and 300,000 chat bot and live chat interactions, no two days are the same.
WE ARE DELIGHTED TO HAVE YOU SPEAKING AT OUR UPCOMING EVENT, THE CUSTOMER ENGAGEMENT TRANSFORMATION CONFERENCE. CAN YOU SHARE A LITTLE BIT ABOUT HOW UTILITA HAS TRANSFORMED IN RECENT YEARS?
As the Chief Customer Contact Officer at Utilita, with over a decade's experience here, I've had the privilege to witness the transformative power of technology first-hand in the UK energy market. The landscape is always changing – our customers now desire a more personalised touch and clear transparency in their dealings with us. Technology is at the forefront of enabling this evolution in customer engagement.
Through the astute application of analytics and AI, we're able to delve deeper into understanding our customers' needs, creating personalised experiences that really resonate. Additionally, the seamless connectivity we now enjoy, facilitated by a robust CRM system, chatbots, and voice assistants, allows us to engage our customers across multiple platforms with ease. This proactive approach, enhanced by technology, allows us to keep our customers updated in real time about their energy consumption.
Furthermore, the efficiency of our operations has improved significantly with the automation of processes like meter readings and billing, giving us more time to focus on our customers. As we navigate the vast expanse of data at our disposal, the decisions we make are more informed than ever, driving strategic improvements across our business operations.
Embracing innovation through the adoption of smart grid technologies has revolutionised how we manage energy distribution and peak demand, leading to improved efficiency. Moreover, the energy management platforms we offer, powered by technology, are enabling our customers to take charge of their energy consumption, fostering a sense of responsibility towards energy conservation. With this approach, we are not just meeting customer expectations, but exceeding them and leading the way towards a sustainable future.
HOW IS UTILITA TACKLING TODAY'S BIGGEST CHALLENGES?
In an environment where technology is advancing at a rapid pace, the bar of customer expectations is constantly being raised. They're looking for responses at lightning speed, experiences that feel personally tailored to them, and the flexibility to engage with us across multiple channels. As a business, we can rise to this challenge by harnessing the power of AI and machine learning to offer personalised experiences and swift solutions. By adopting an omnichannel approach, we ensure our customers experience smooth and seamless support, no matter the platform they choose to engage with us on.
In this increasingly digital world, safeguarding our customers' data becomes paramount. The digitisation of customer interactions heightens the importance of this challenge. We are tackling this head-on by rigorously adhering to data protection laws, investing significantly in strengthening our security infrastructure, and ensuring our employees are well-versed in best practices for handling data. Through these concerted efforts, we strive to create a secure environment for our customers.
FINALLY, WHAT ARE YOUR PREDICTIONS FOR THE FUTURE OF THE INDUSTRY?
As AI and machine learning continue to advance, we can expect to see an upsurge in automation, particularly in handling customer queries. This shift will empower our human agents to turn their attention to resolving more complex issues, thereby further enhancing our service. The provision of an omnichannel customer experience, ensuring a seamless journey across all touchpoints, will become an industry standard. As businesses, we'll need to amplify our efforts to integrate customer interactions across all channels to maintain pace with these changing expectations.
As we gather more data in our daily operations, the use of advanced analytics to derive insights into customer behaviour and preferences will become increasingly critical. The insights gained will inform service improvements and enable a higher degree of personalisation in the customer experience. With the talent market growing ever more competitive, improving the employee experience will take centre stage. This could encompass enhanced training programs, more flexible working arrangements, and the introduction of tools aimed at reducing workload and stress, ultimately creating a more nurturing and efficient work environment.
As we grow increasingly aware of our environmental footprint, a move towards more sustainable practices is inevitable. Steps may include reducing paper usage, streamlining operations for energy efficiency, and promoting remote working to cut down on commuting. At Utilita, we remain committed to driving this change towards sustainability and reducing our environmental impact.
If you are interested in attending Louise's session and learning from other industry experts, make sure you reserve your free ticket for our Customer Engagement Transformation Conference here. Taking place at The Brewery in London, this event will allow you to network with like-minded individuals and equip yourself with the tools you need to navigate today's CX landscape.